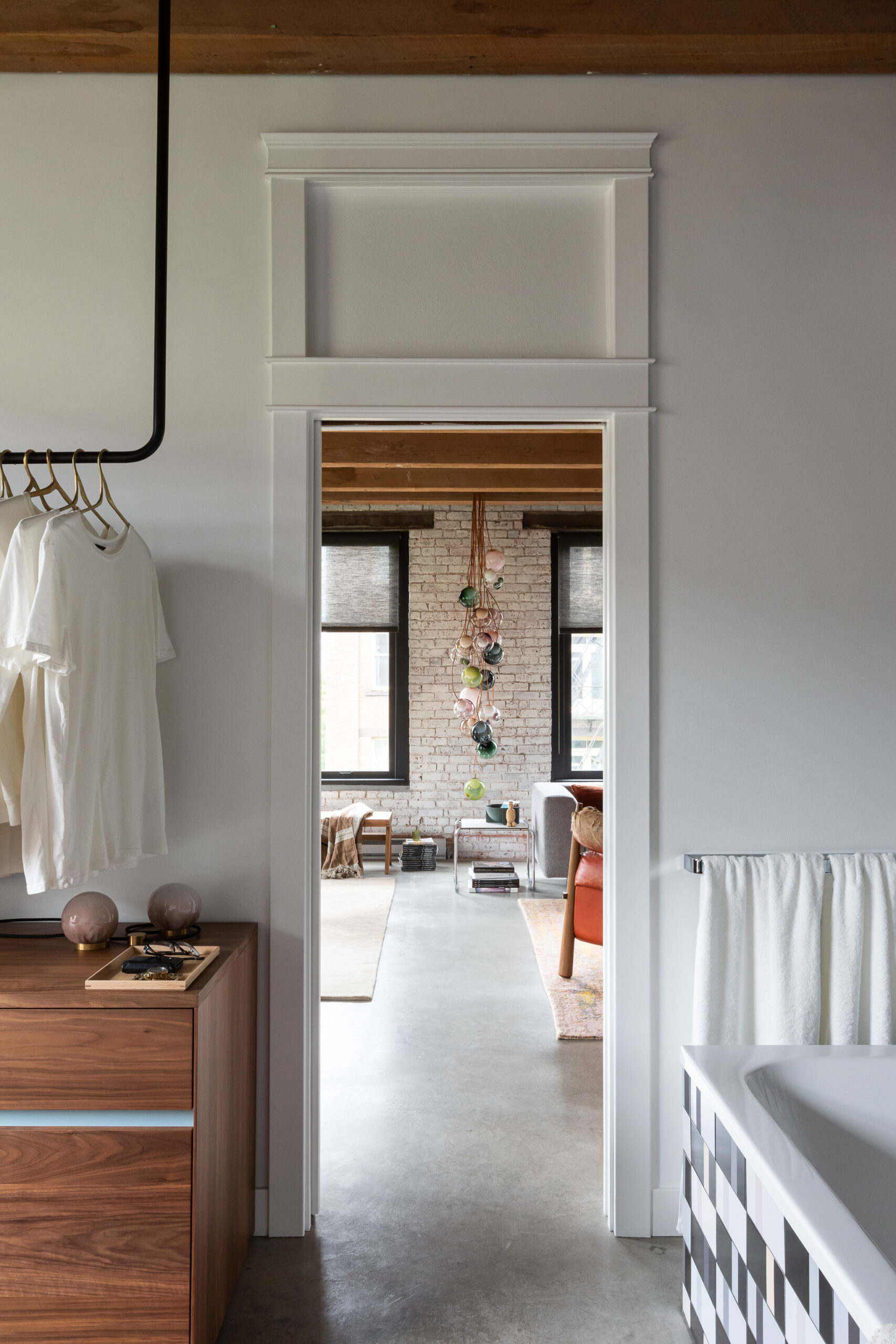 Overview
A lover of musical genres from acoustical to electronic, our client wanted a space that could expand and contract for hosting other music enthusiasts.
The floorplan worked really well so we focussed our efforts on updating the finishes to reflect his preference for bold colour and pattern. A few tired areas were rebuilt and we curated an eclectic mix of new and vintage furnishings and treasures. The client's interest in music and art was the foundation on which we added layers of depth and authenticity.
Historical Building
The building at 55 East Cordova, a former relic of sand-blasted brick and old-growth timber, was a 150,000 sf warehouse built in 1909 by architect Edward Evans Blackmore in downtown Vancouver, B.C. It housed hardware and building supplies for a large-scale importer and distributor and was conveniently located next to the CP Rail terminus station.
Almost 100 years later in 2004, the expansive warehouse was converted into live-work loft spaces, with the brick and fir beam construction exposed keeping the character of the building intact.