Hipster Eyewear from Down Under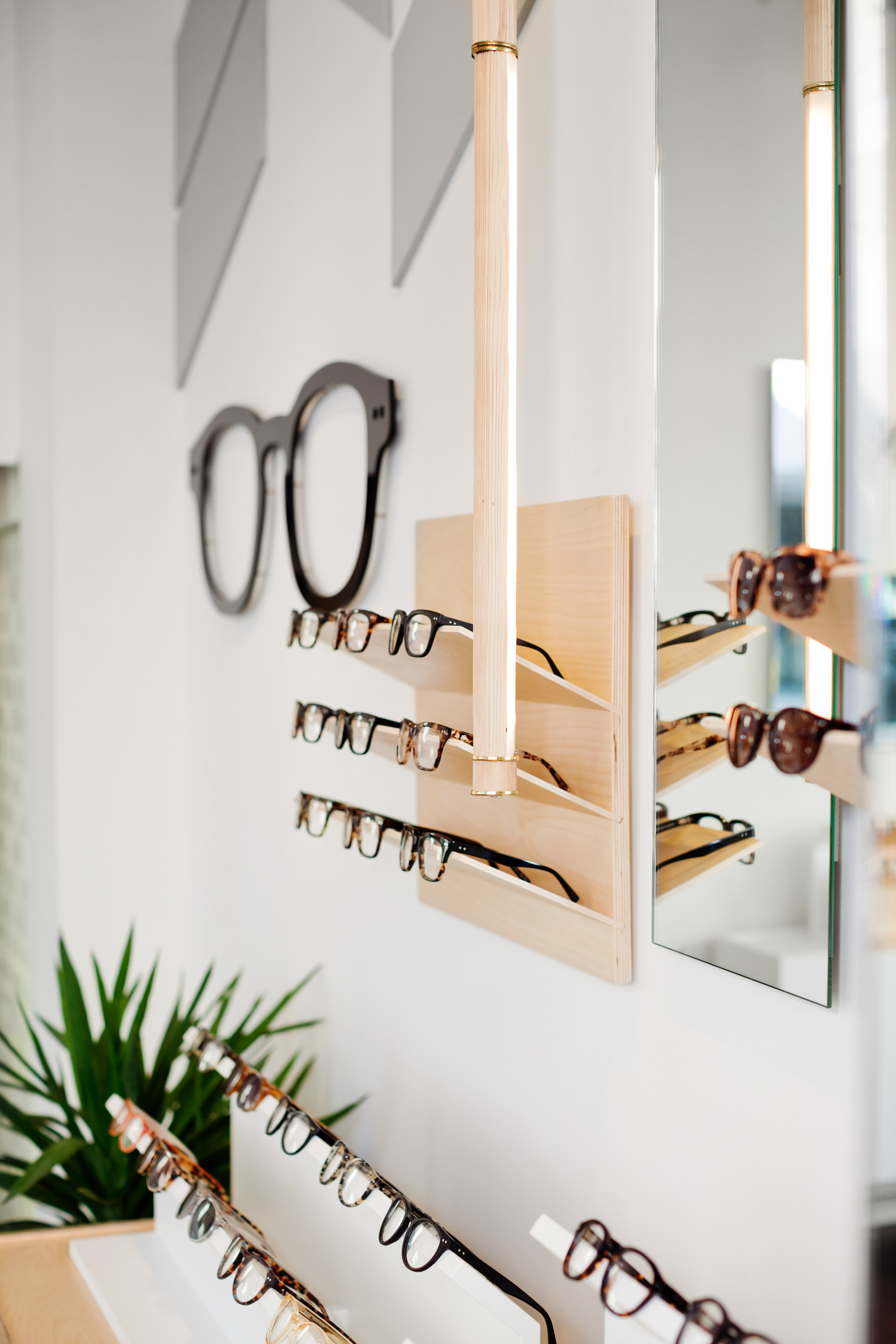 Australian eyewear brand Bailey Nelson approached us to design their Canadian flagship in a rundown 550 square foot space on a shoestring budget.
The shallow depth and wedged shape of the heritage building called for the entire shop to double as a window display and merchandising space. The paired back palette allowed the texture of the historic building to add character while the chevron wall tiles added newness without having to refinish the existing plaster walls. Custom designed display units keep the frames aligned and the shop looking tidy.
The shop, now Ollie Quinn, revitalized the street corner, extending the Gastown retail district to the south.