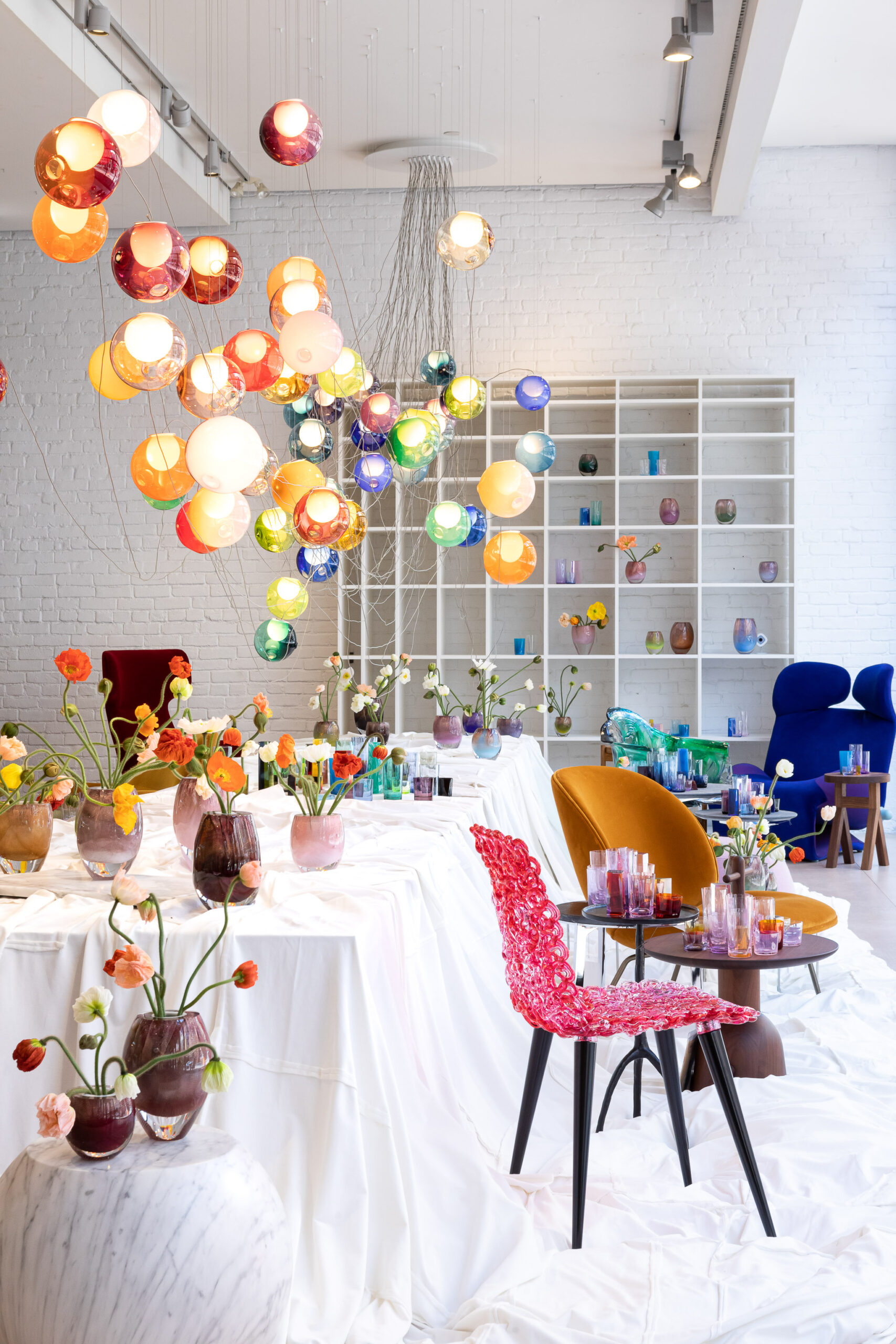 We were invited by Bocci to collaborate on a window installation at Inform Interiors running from April to June 2021.
It was the first time Inform Interiors commissioned Bocci to produce a single concept in both sides of the expansive storefront windows at its #50 Water Street location in Vancouver's Gastown.
Our extensive collaborations with Bocci had previously been in private residences so this collaboration was a chance to share our working relationship with the public.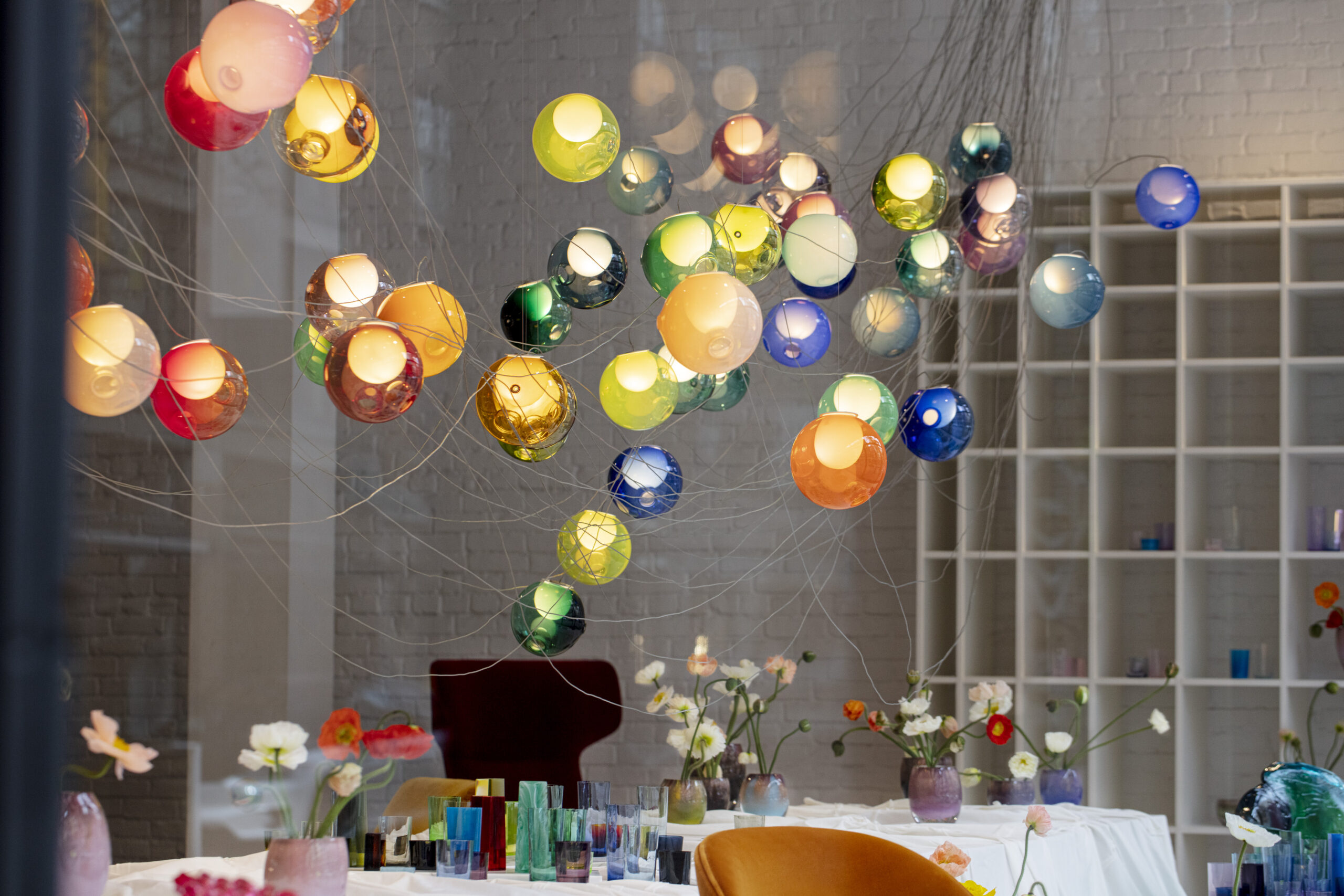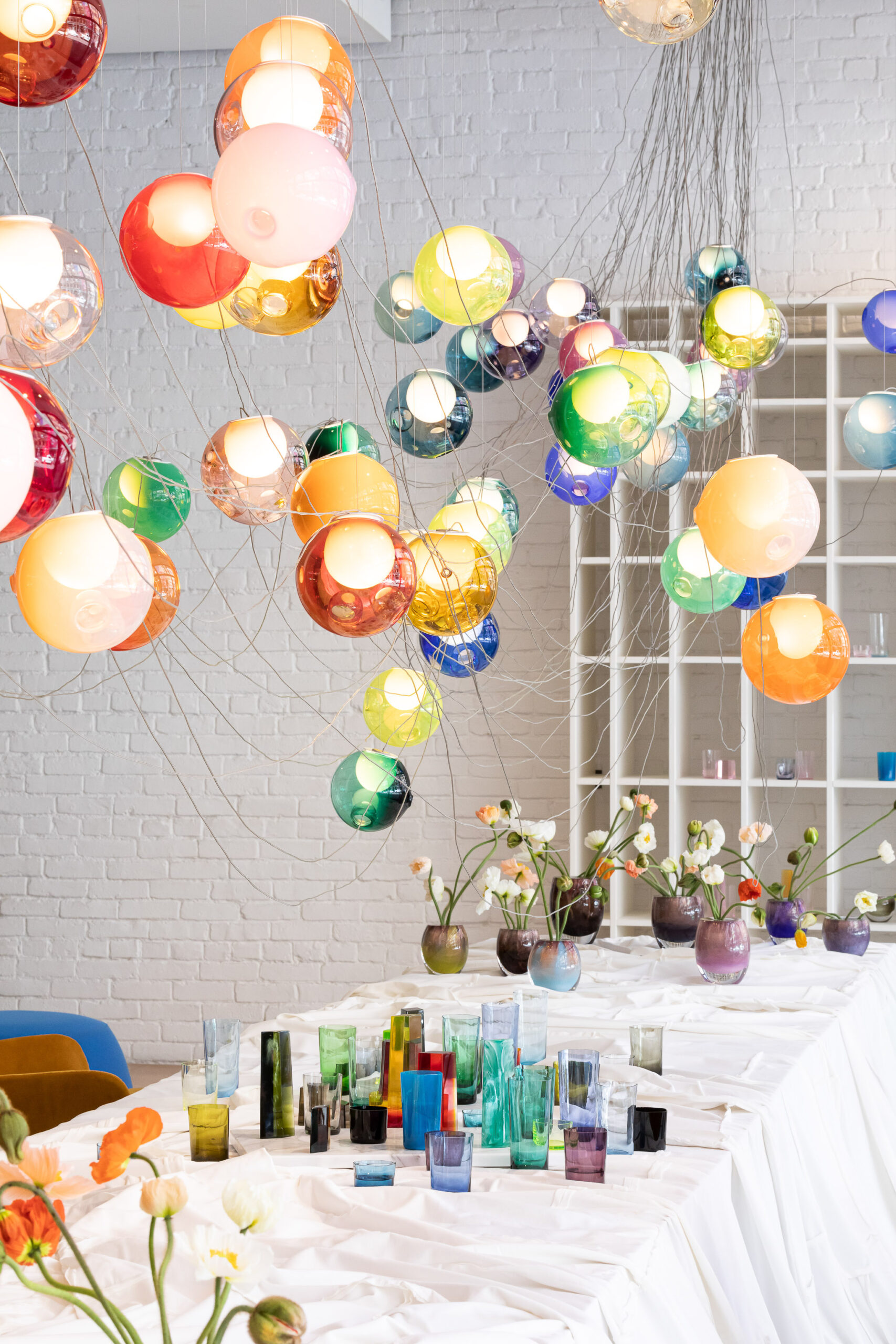 The concept for the installation represents a snapshot of this particular moment of the pandemic: Vancouver, April 2021
One side of the Inform Interiors entrance the window conveys an atmosphere of sombre respect for the year we had all been through. The other, larger window, is a vivid celebration of hope, for people coming together on other side of a successful vaccine program.
Both sides use the same 28.61 cluster canopy, demonstrating how uniquely it can be installed – both in how it is mounted and the colours selected.