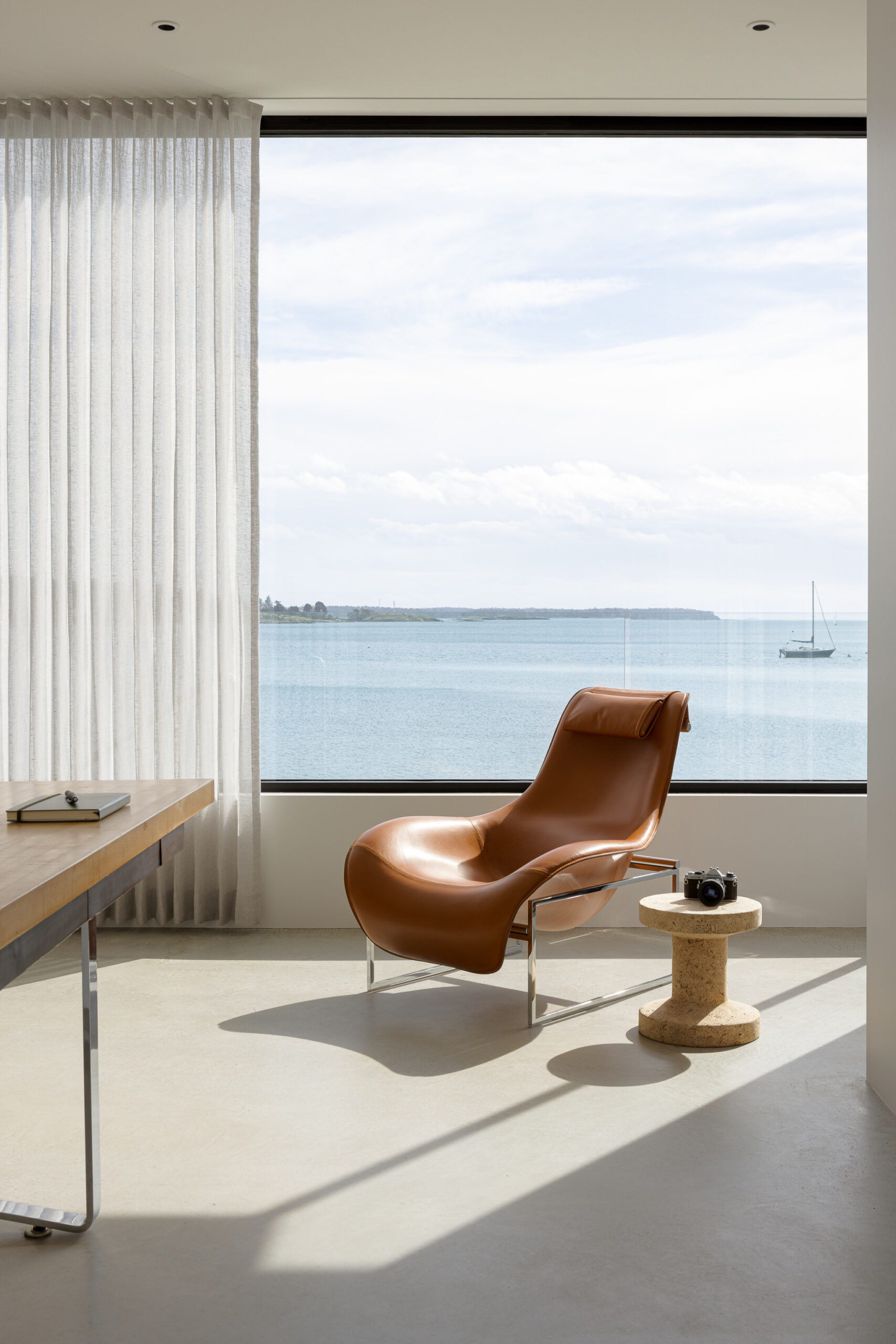 Overview
After relocating to Victoria, an Edmonton family of five found their dream location on Cadboro Bay. Our clients wanted to bring as much of the beach in, by maximizing sight lines and using driftwood tones which also wouldn't compete with their art collection.
Given their passion for Canadian artists and craftspeople, they valued materials and items that would tell a local story. They also needed the home to be effortless, meaning durable surfaces and no tile grout to scrub.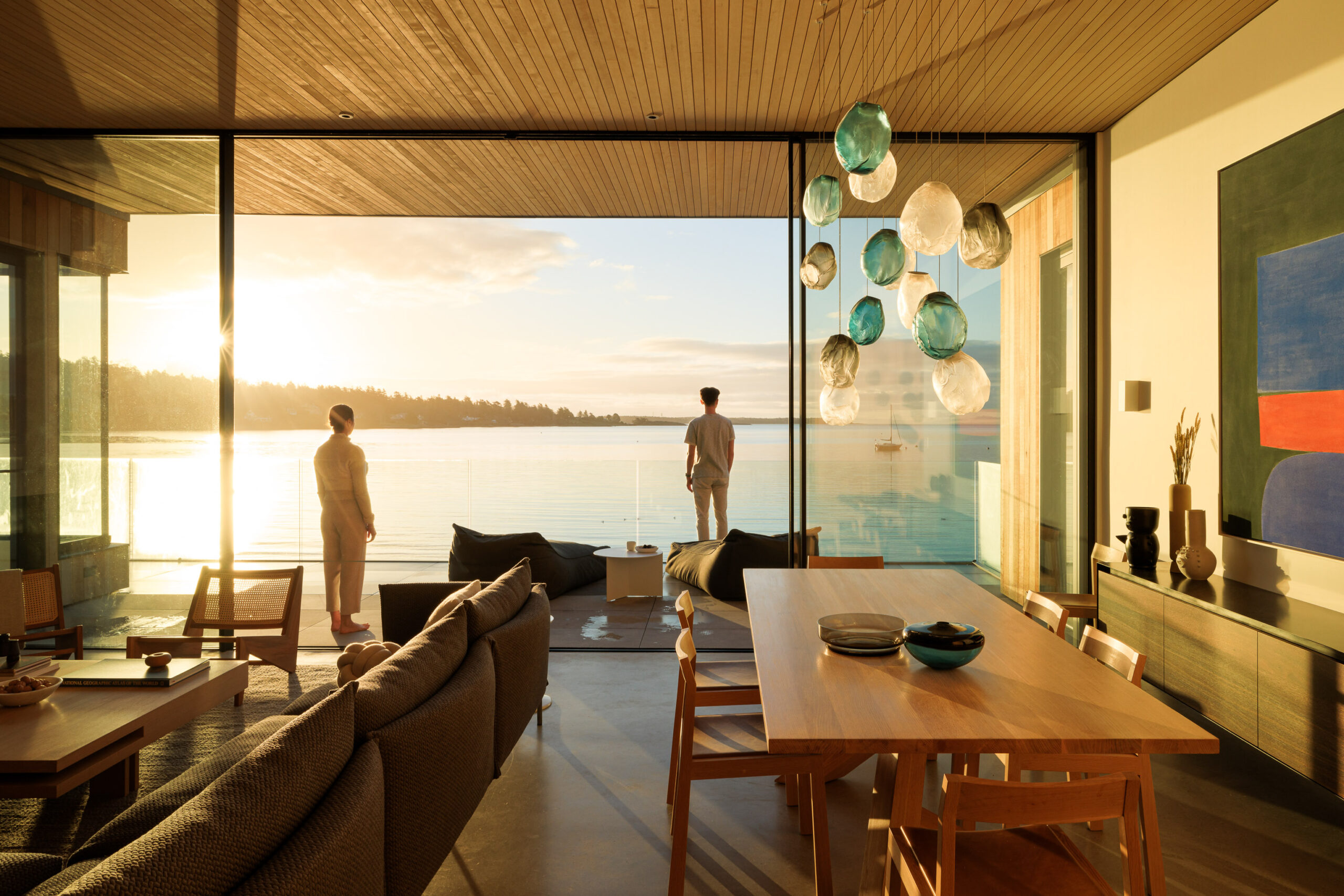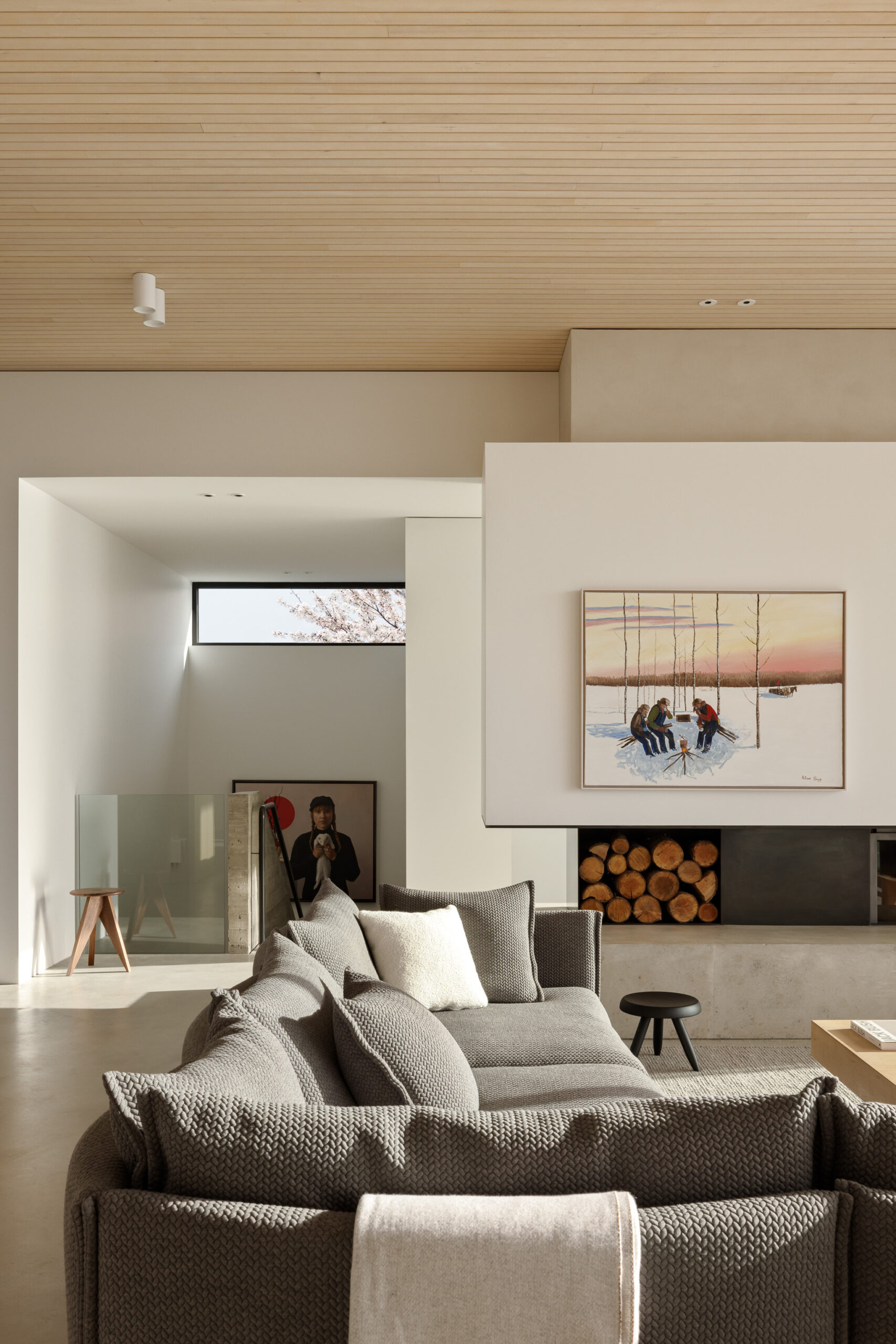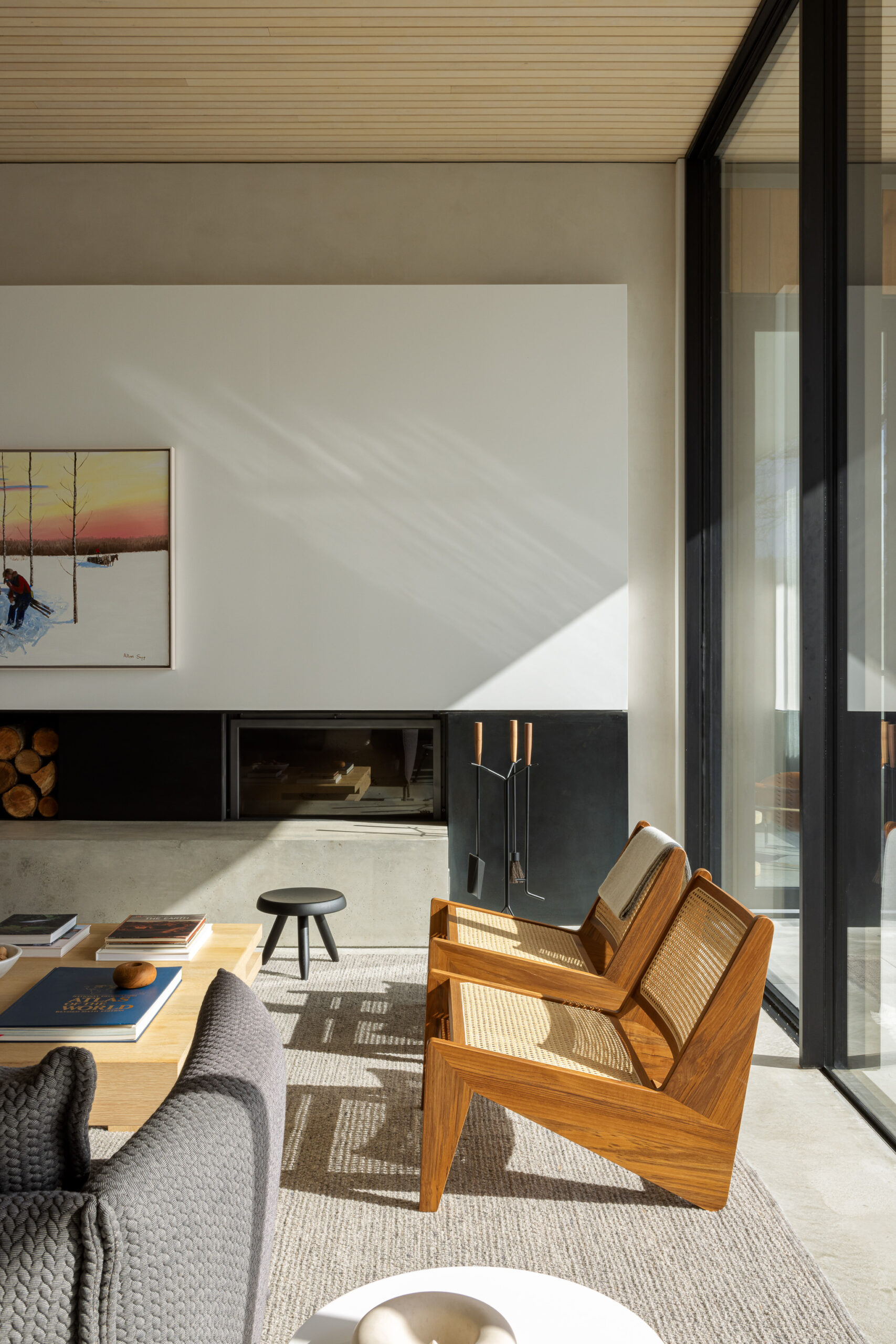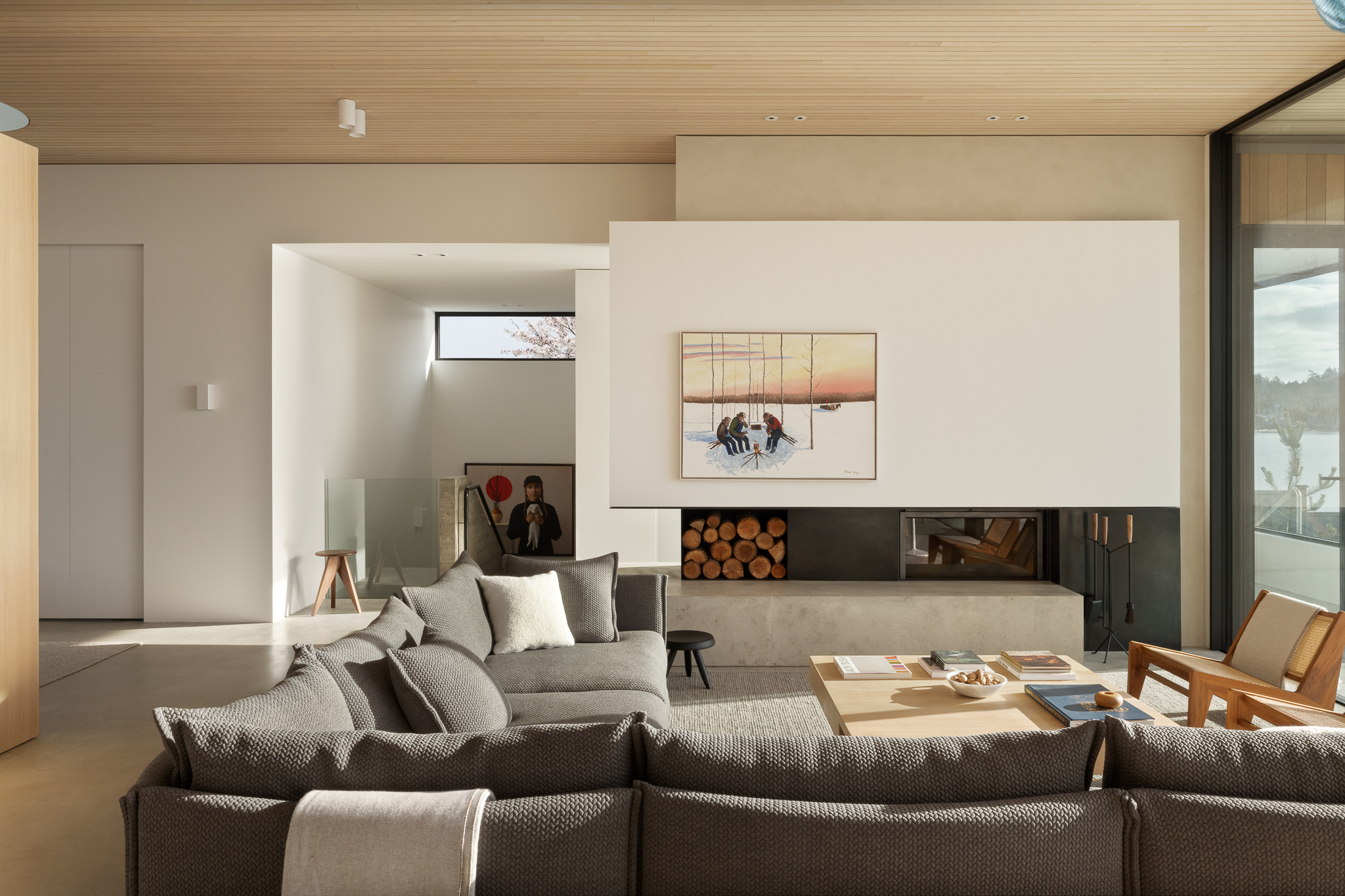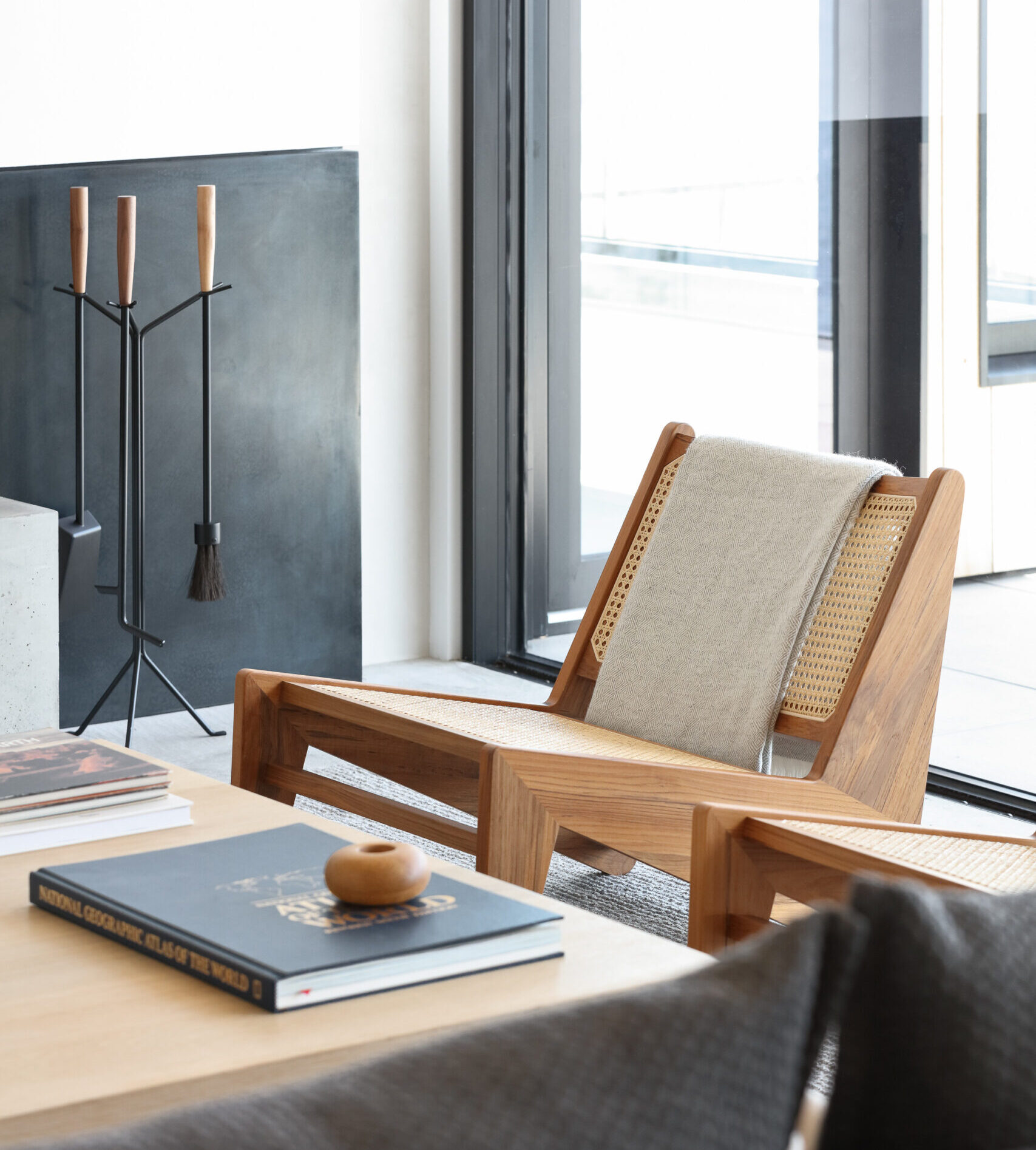 The expansive views of the bay through huge floor-to-ceiling windows on both floors are the focus of every space.

- Dezeen, 2023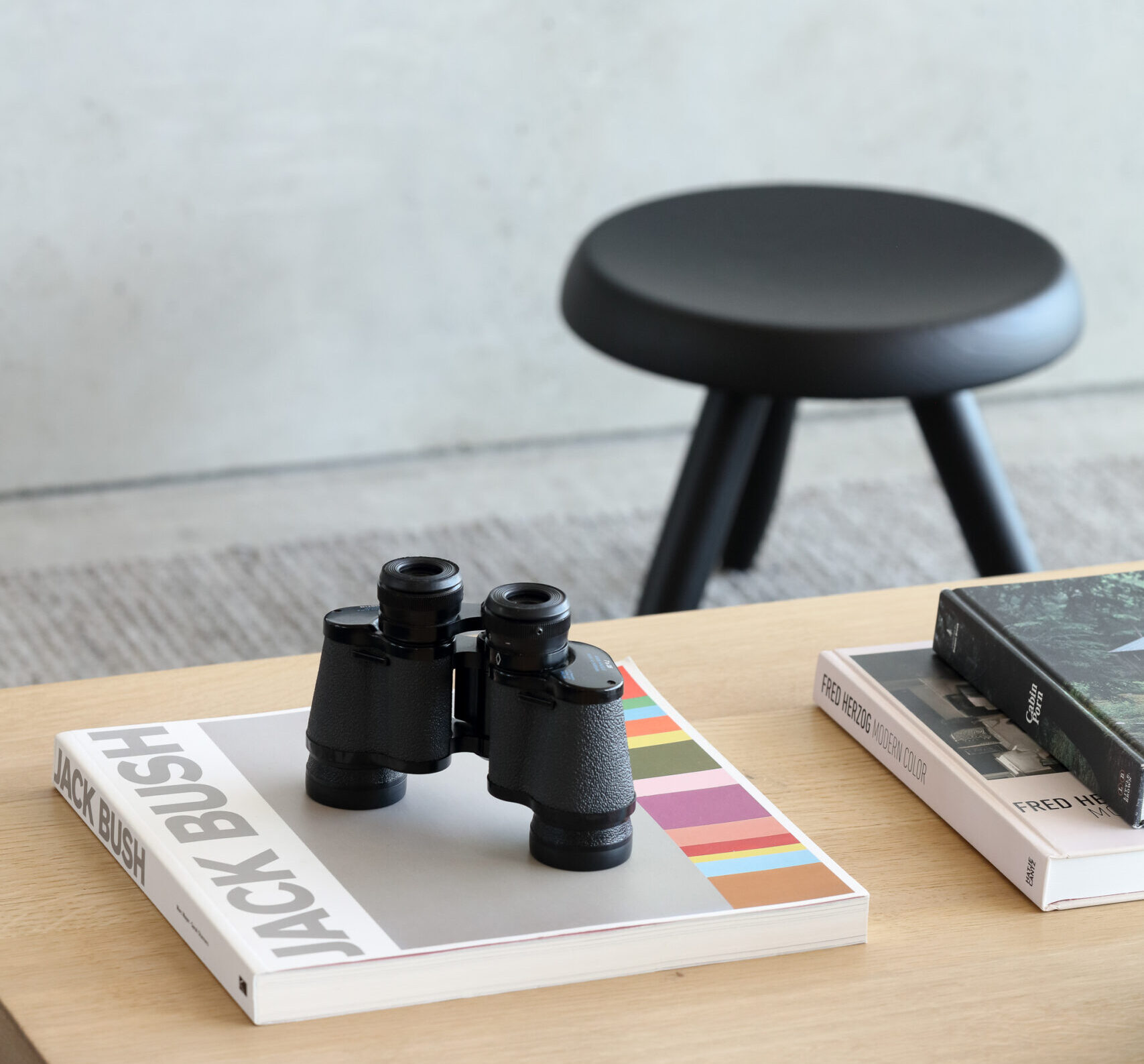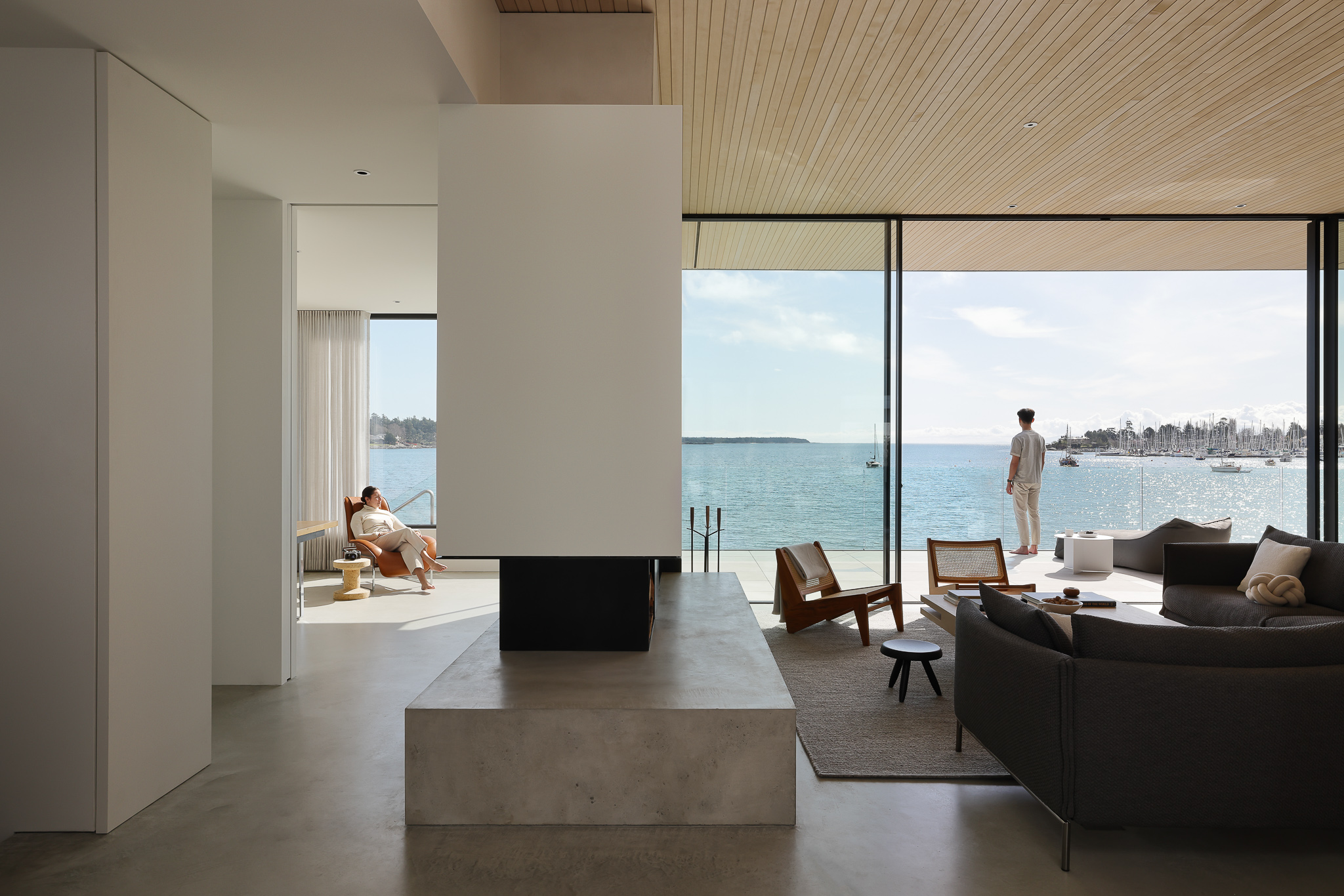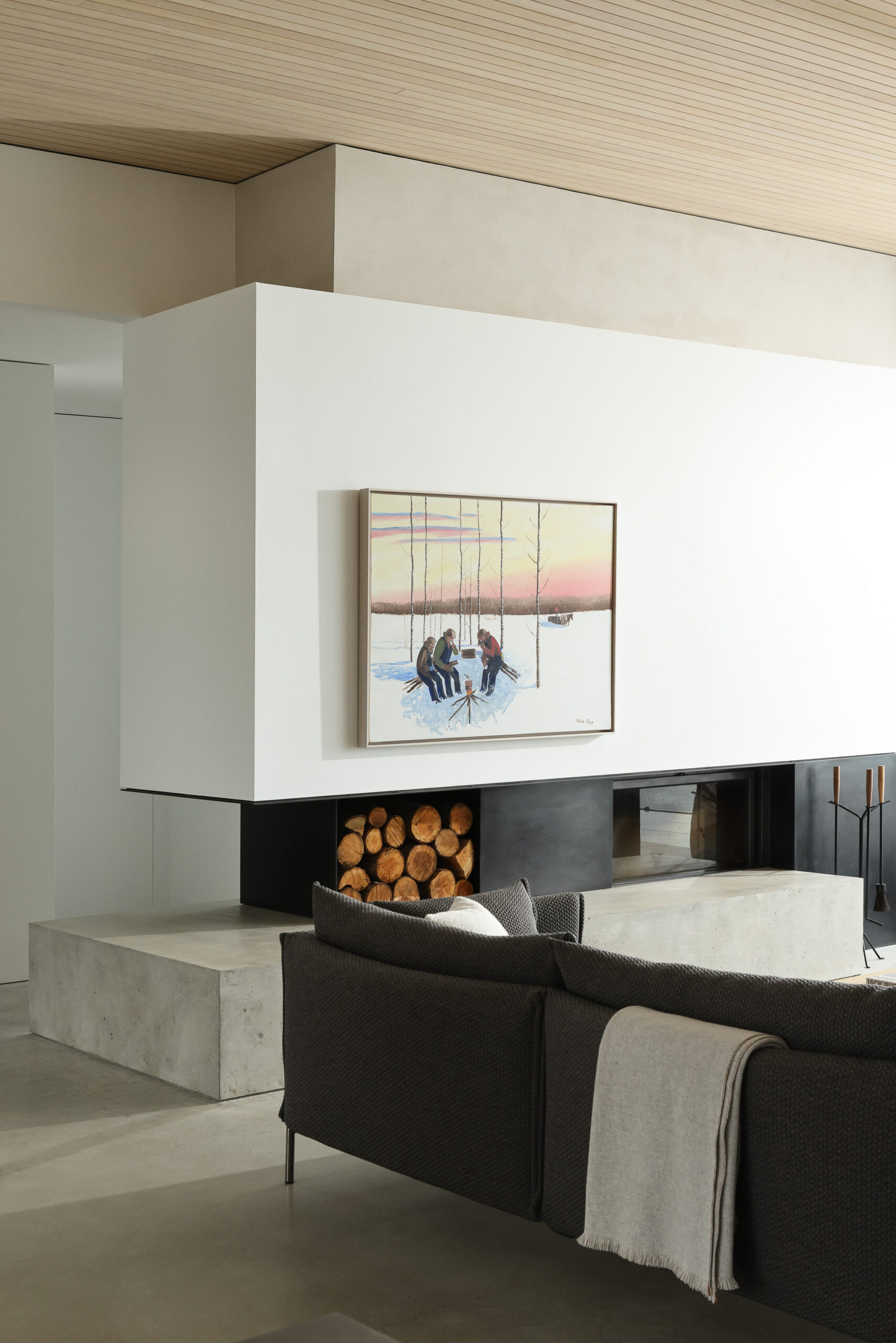 The concrete and steel fireplace maintain a low horizontal line making the room feel cozy despite the 11' ceilings.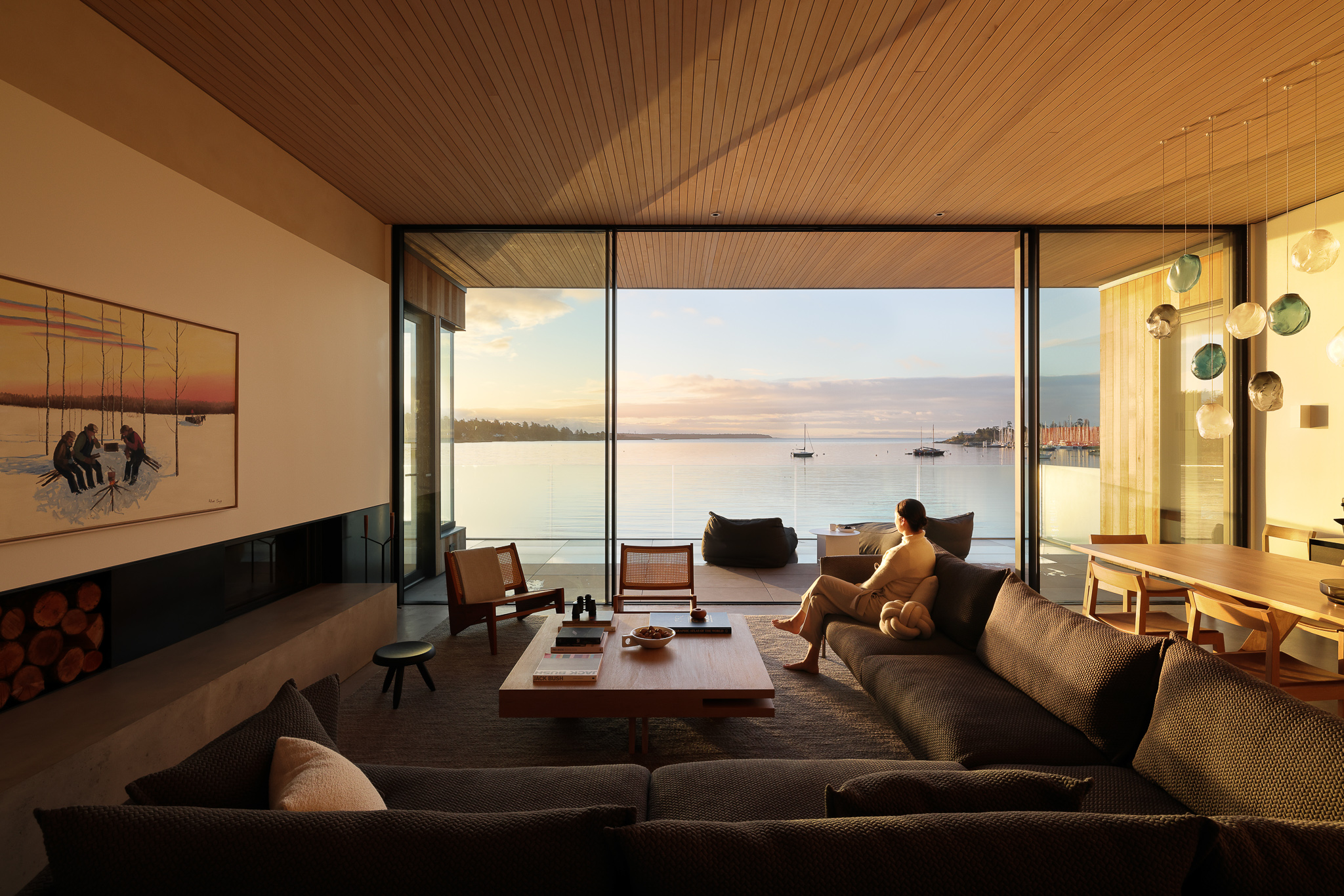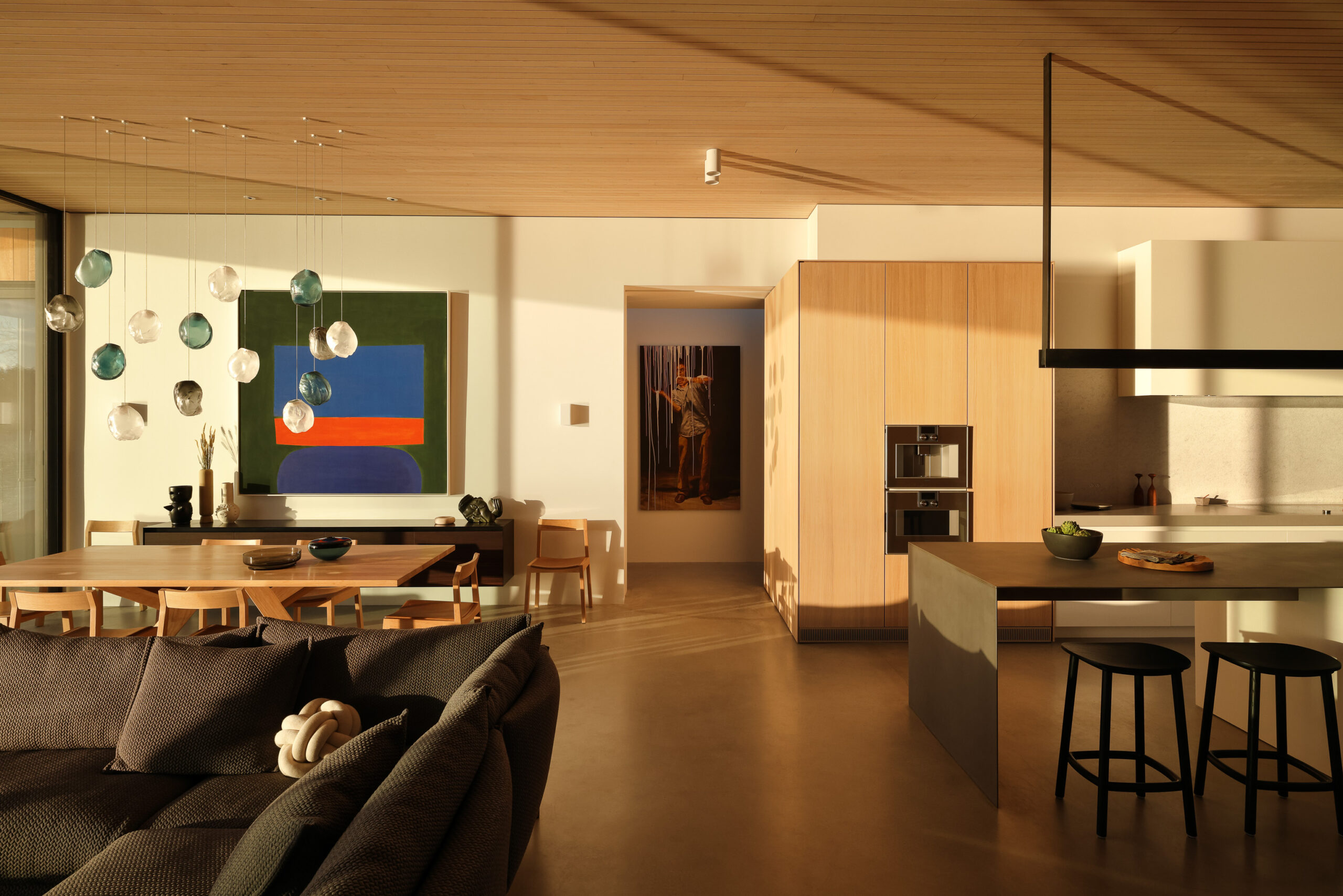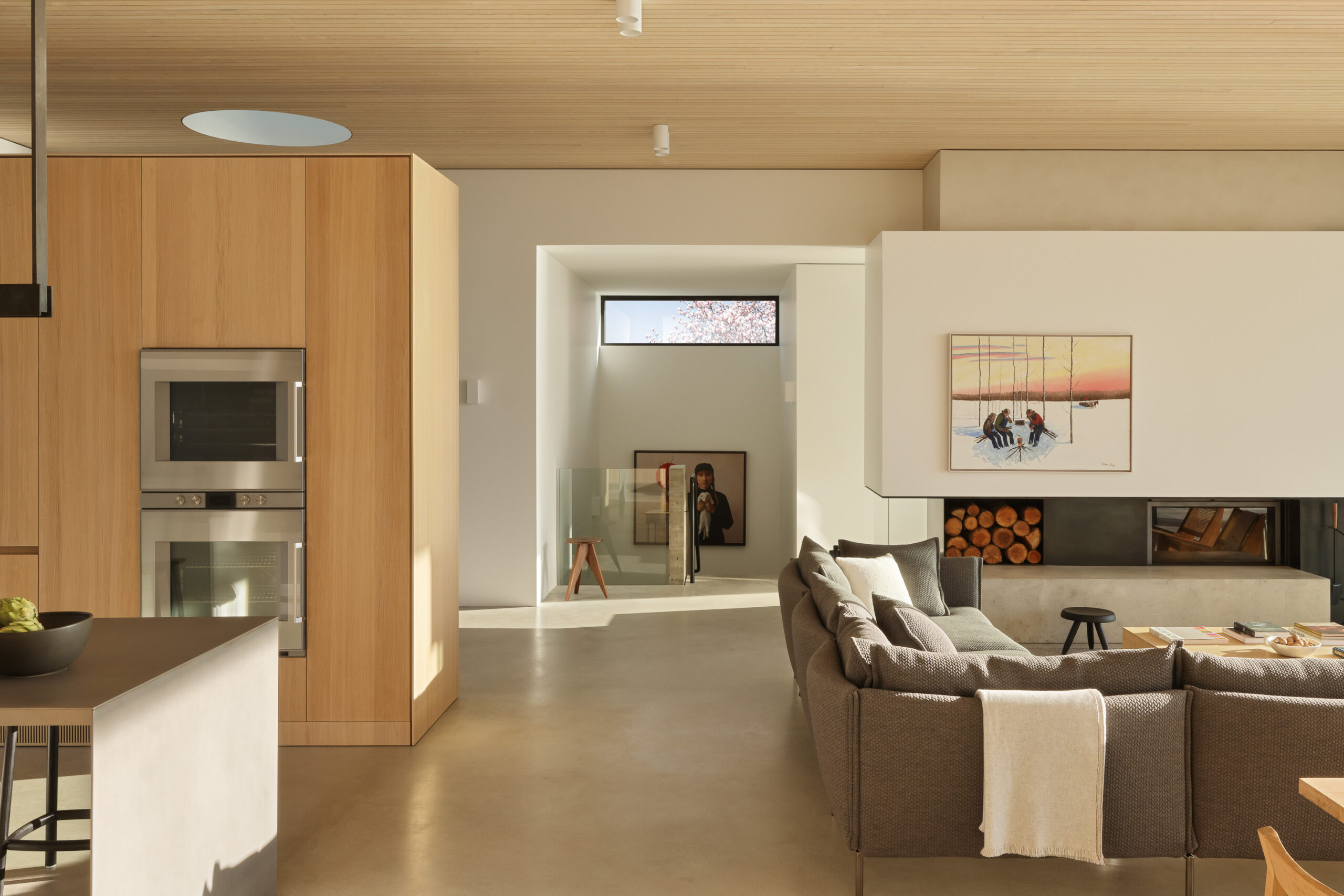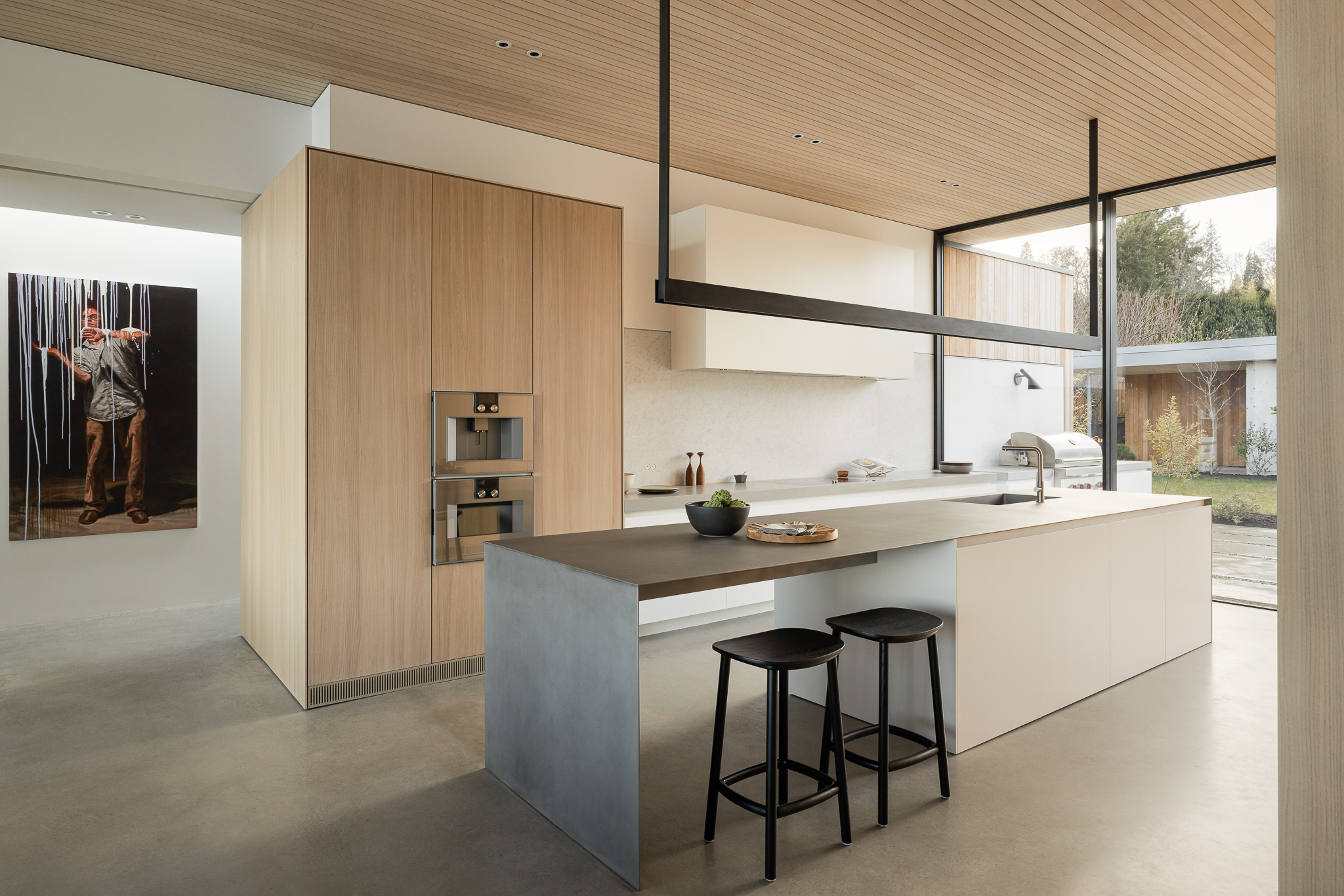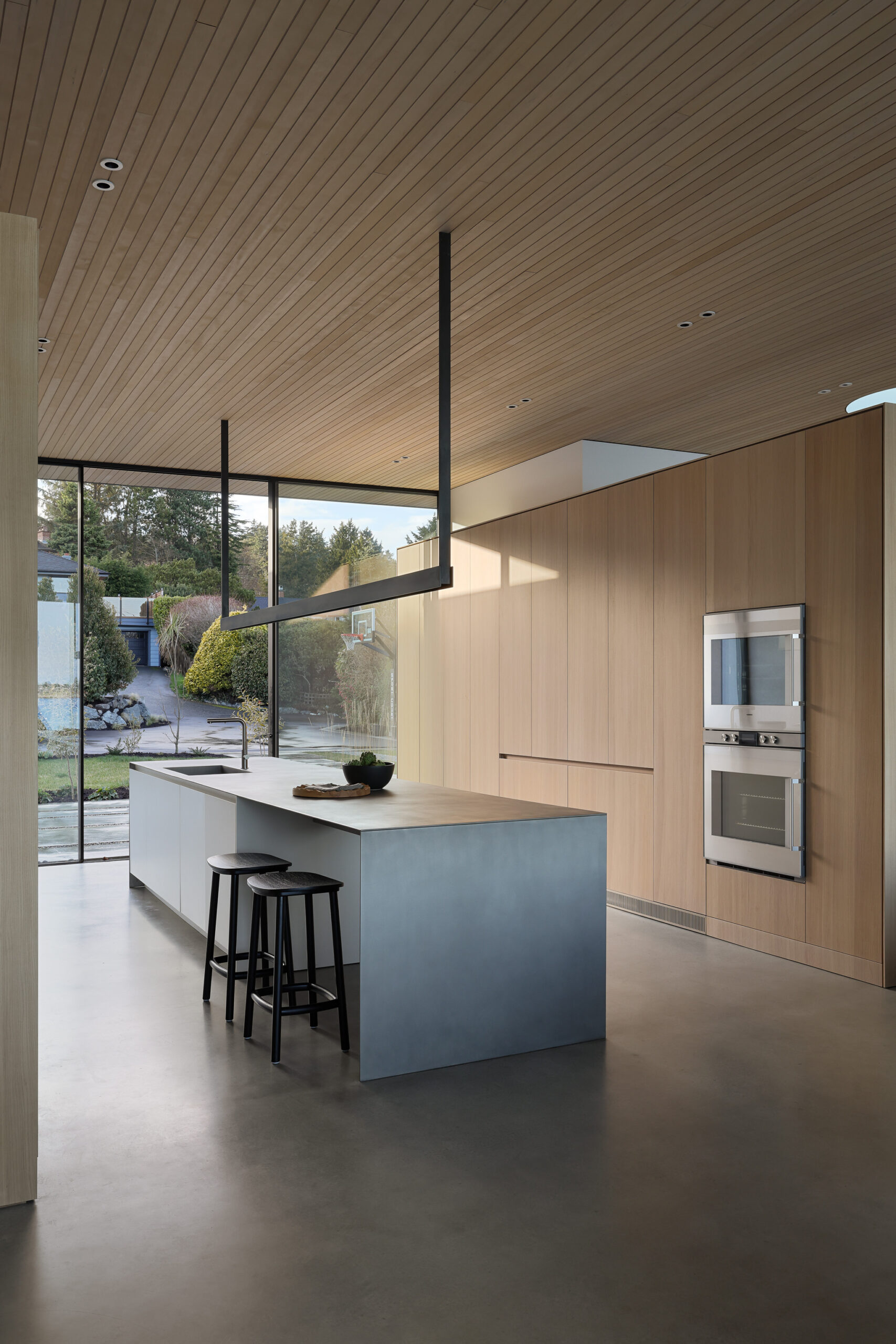 A custom steel pendant over the island illuminates the worksurface and also shines light up onto the wood ceiling.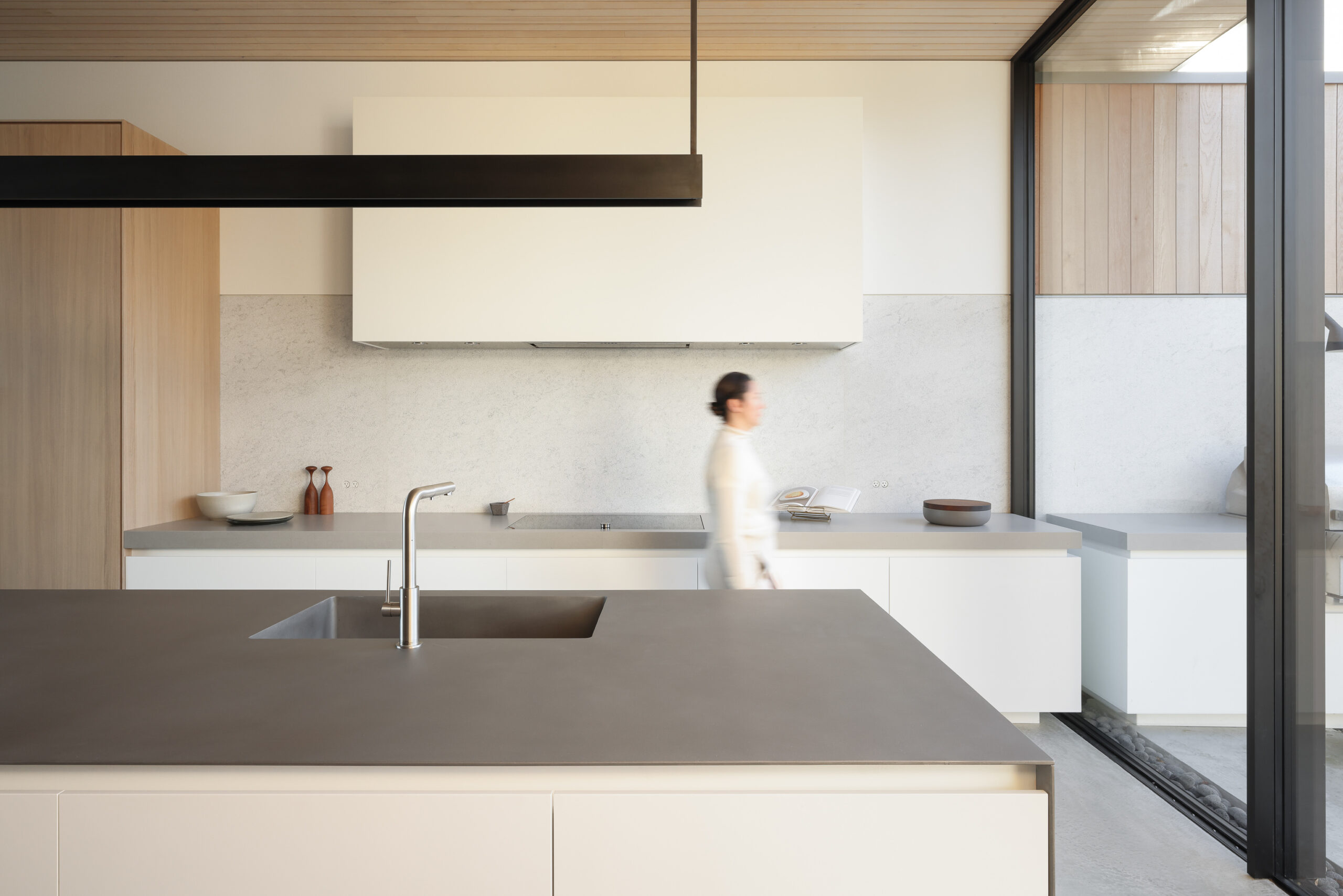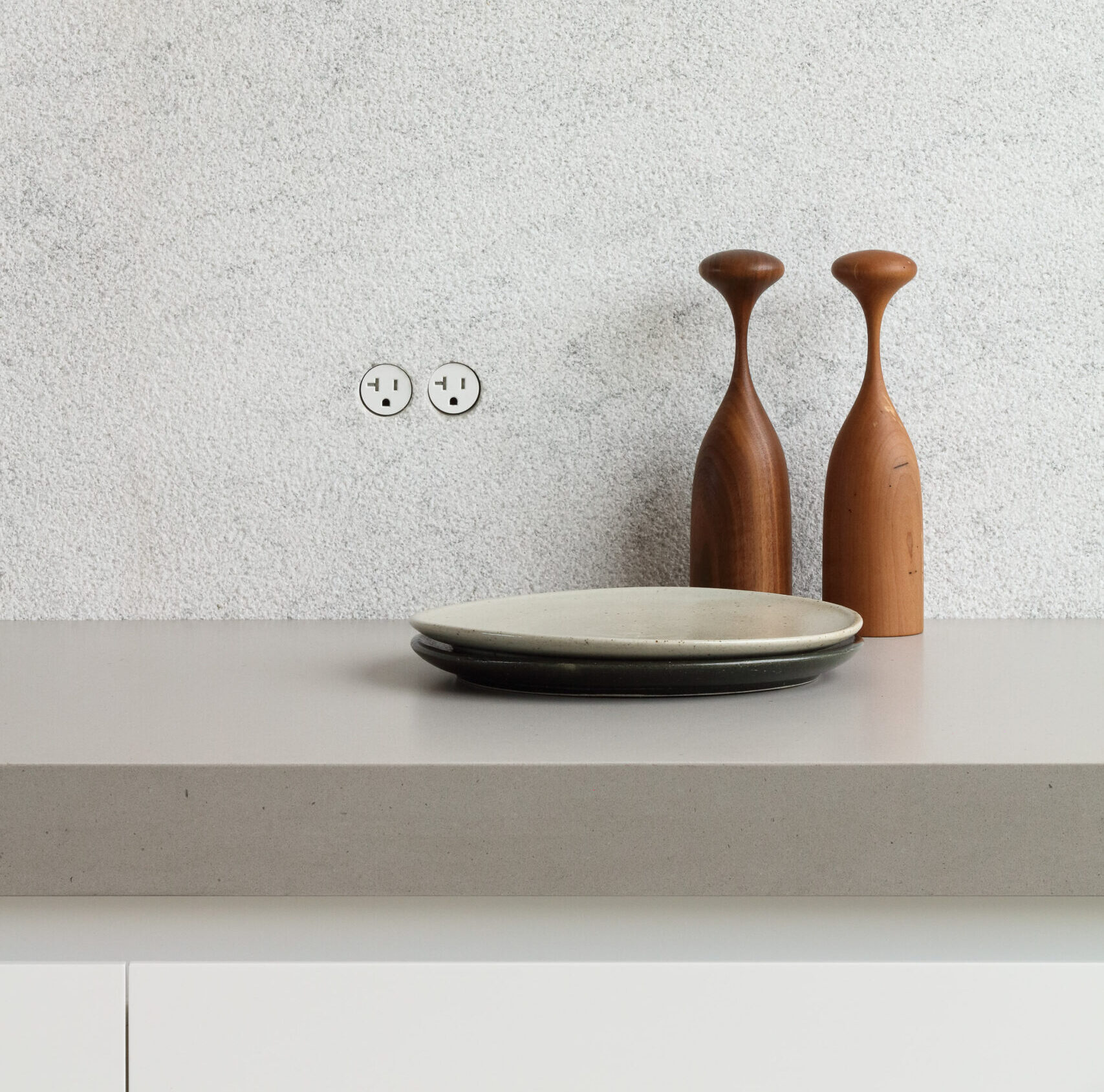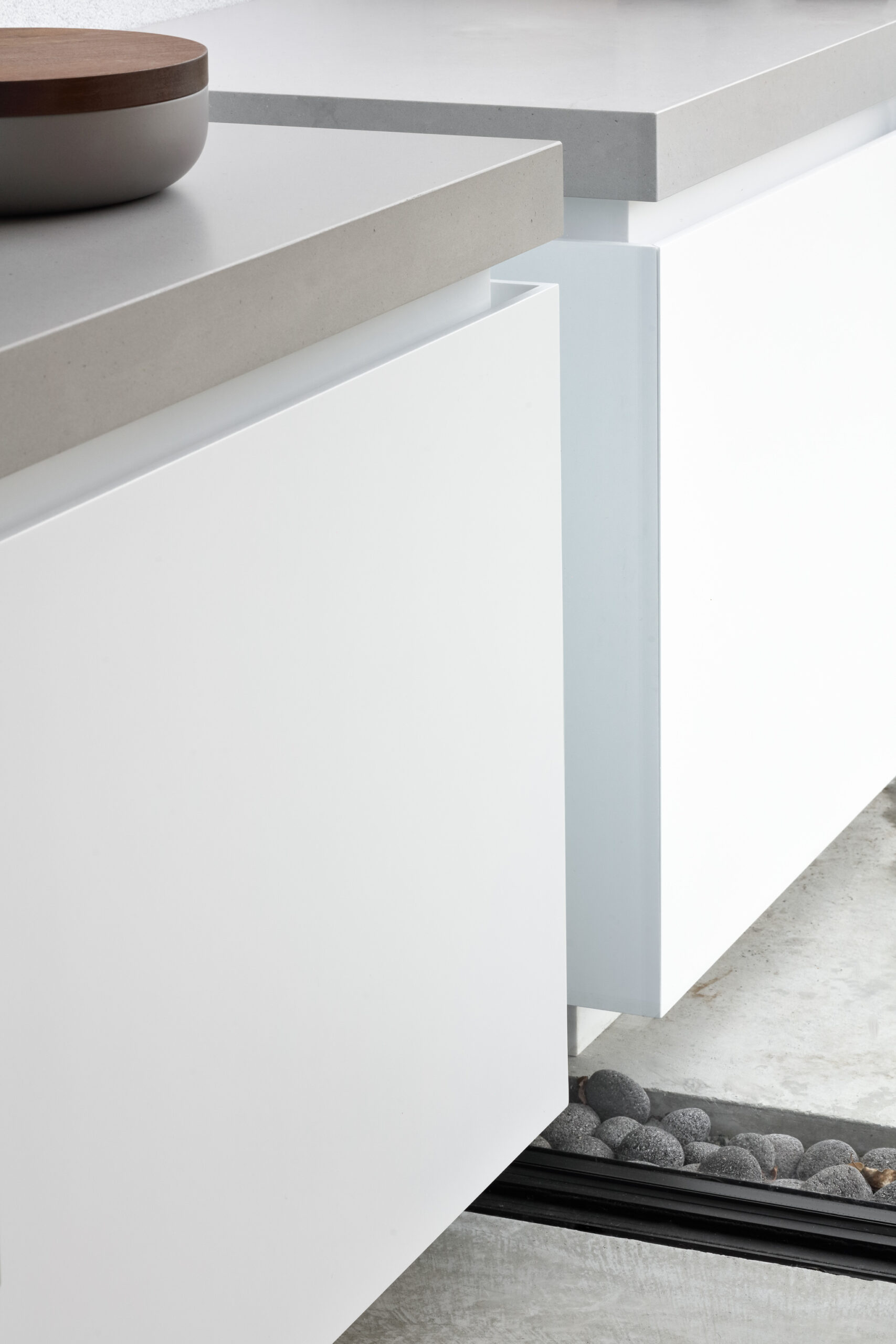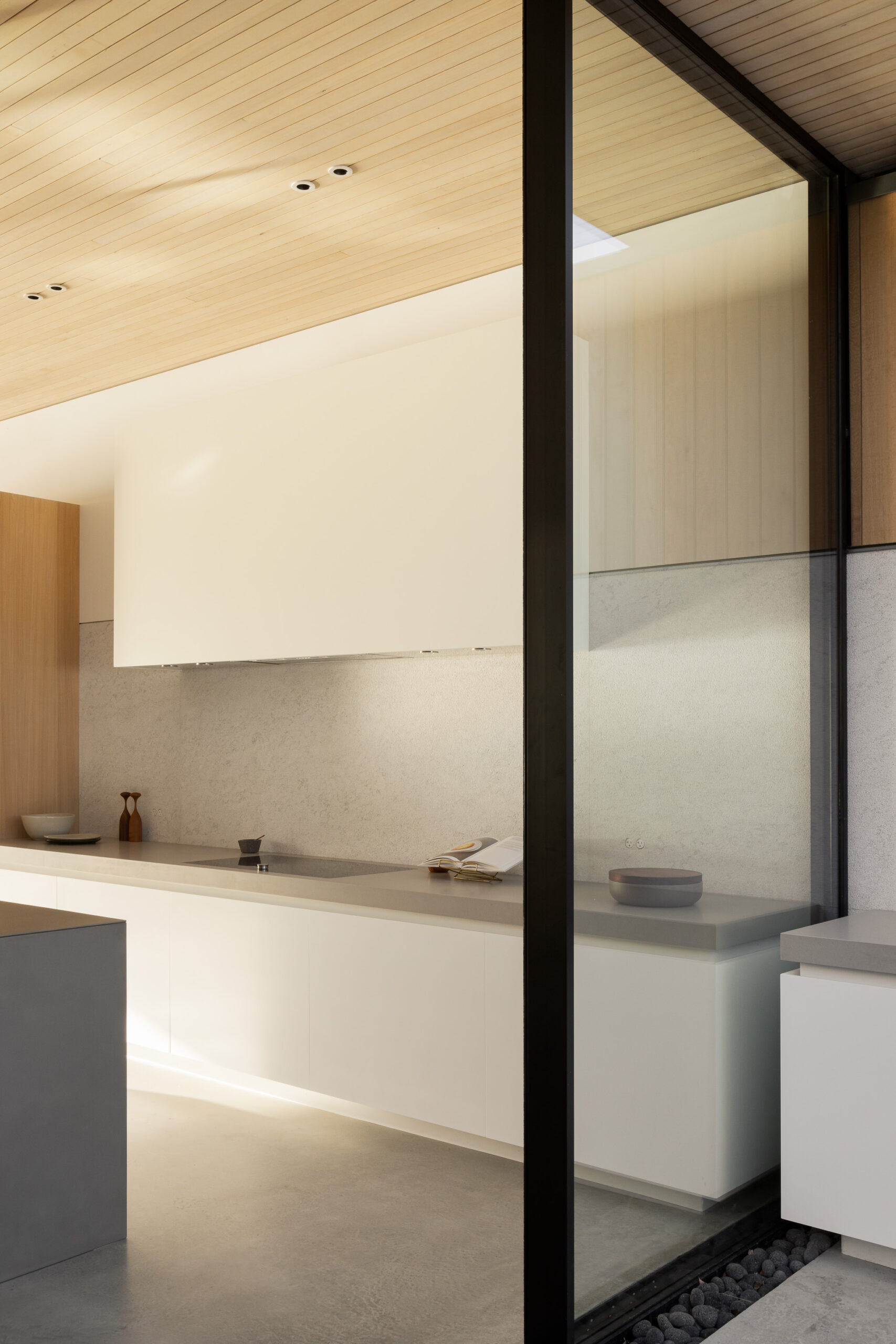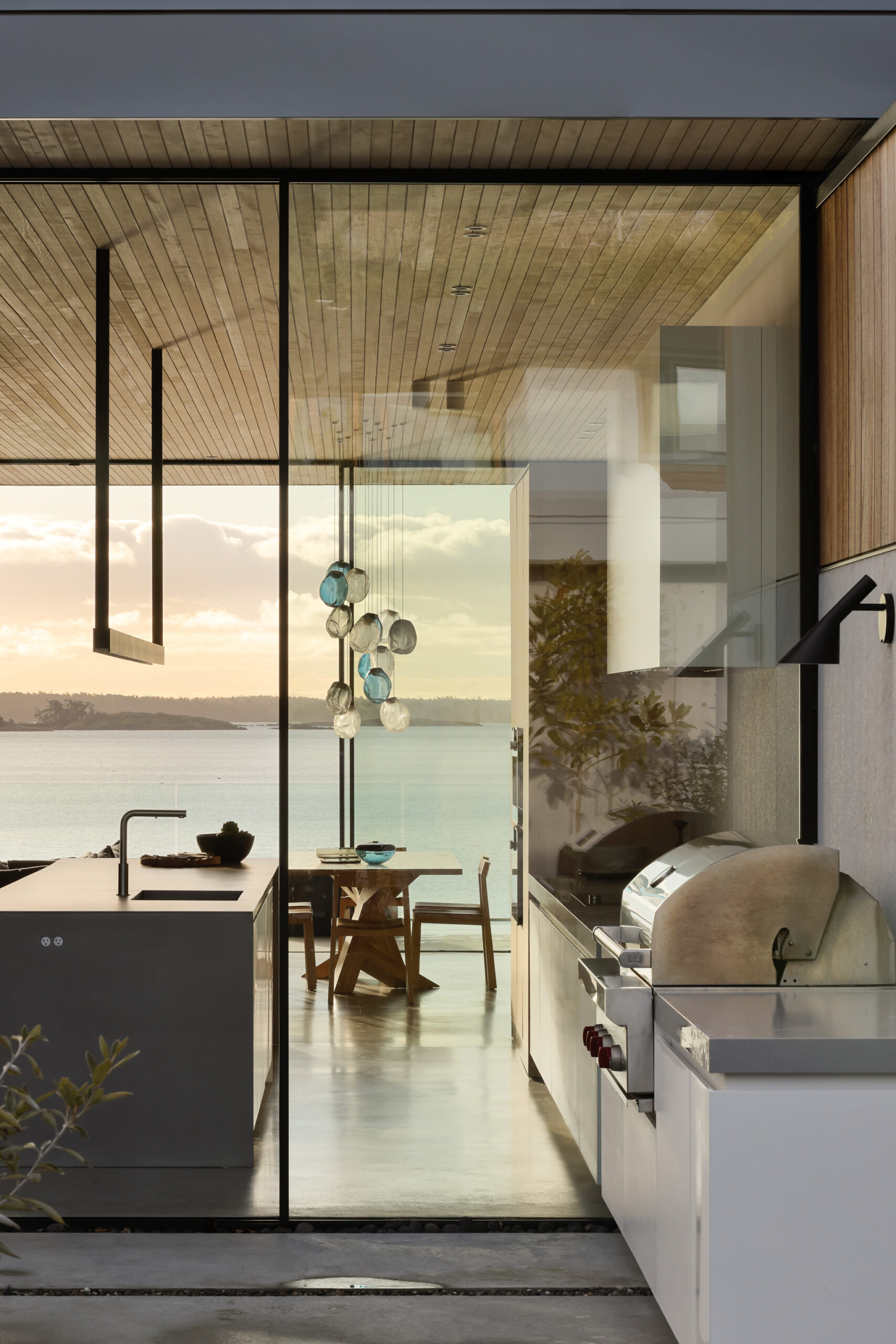 There's always a feeling of being outside, even in winter, despite being in the warmth of the home.

– The Plan, 2022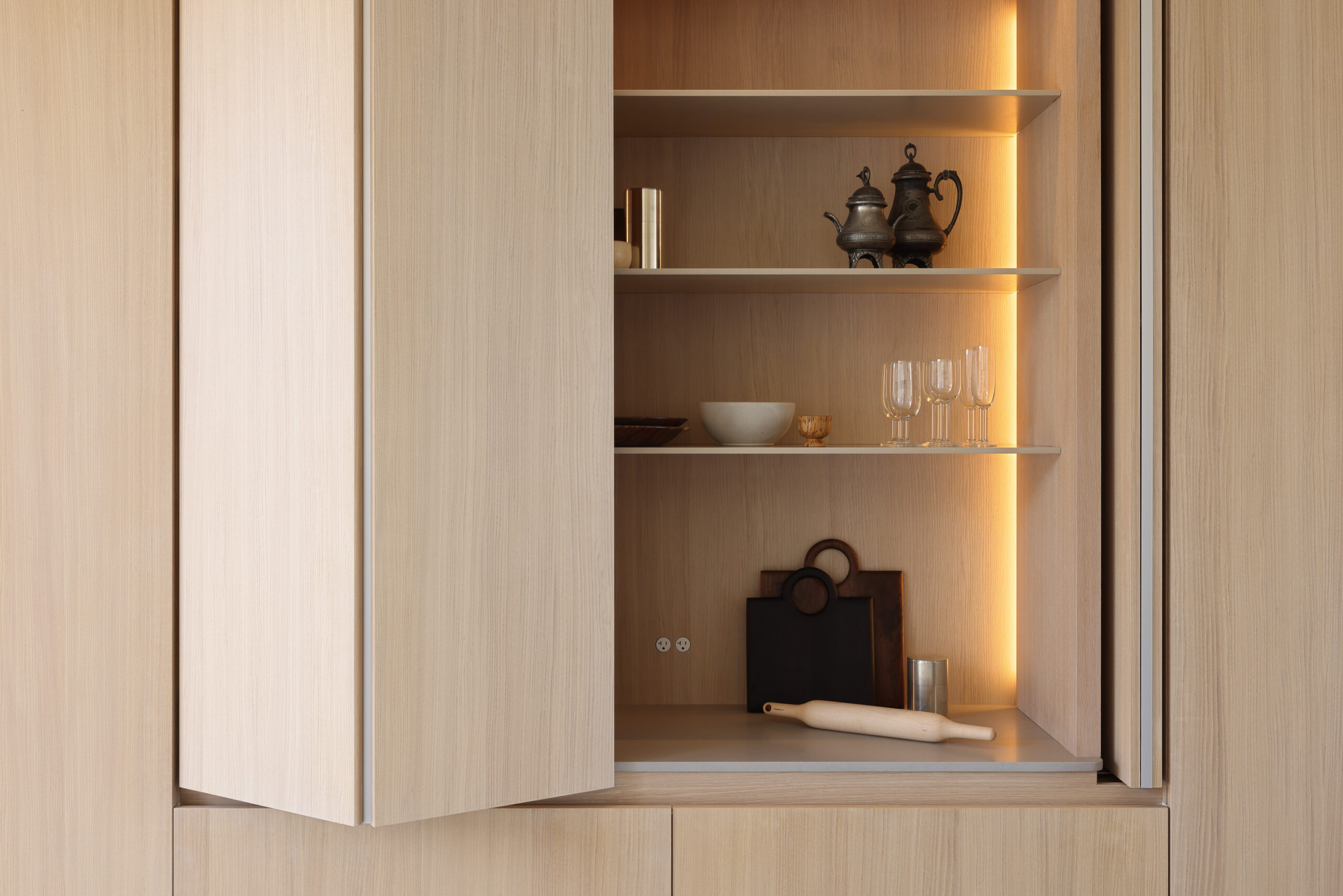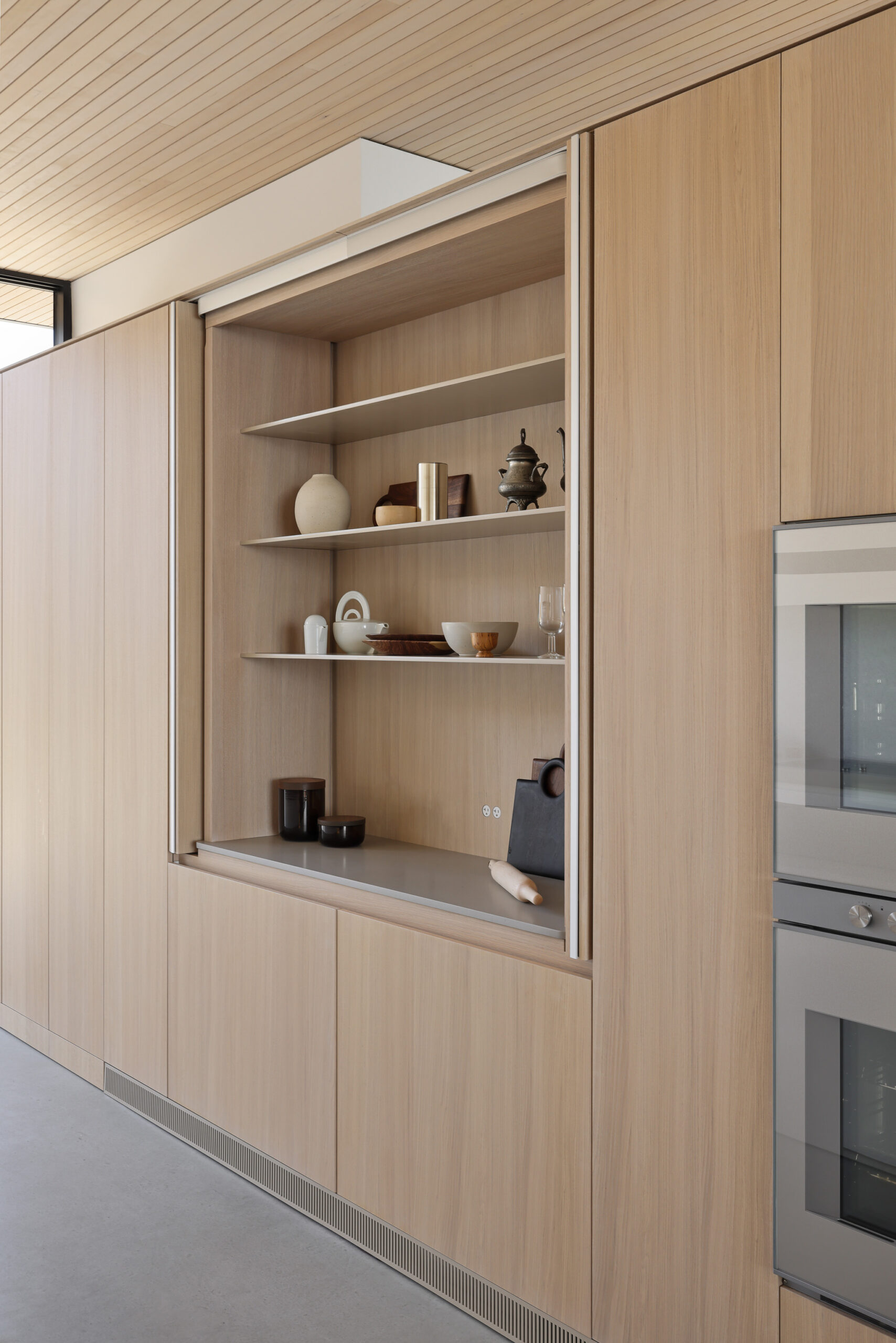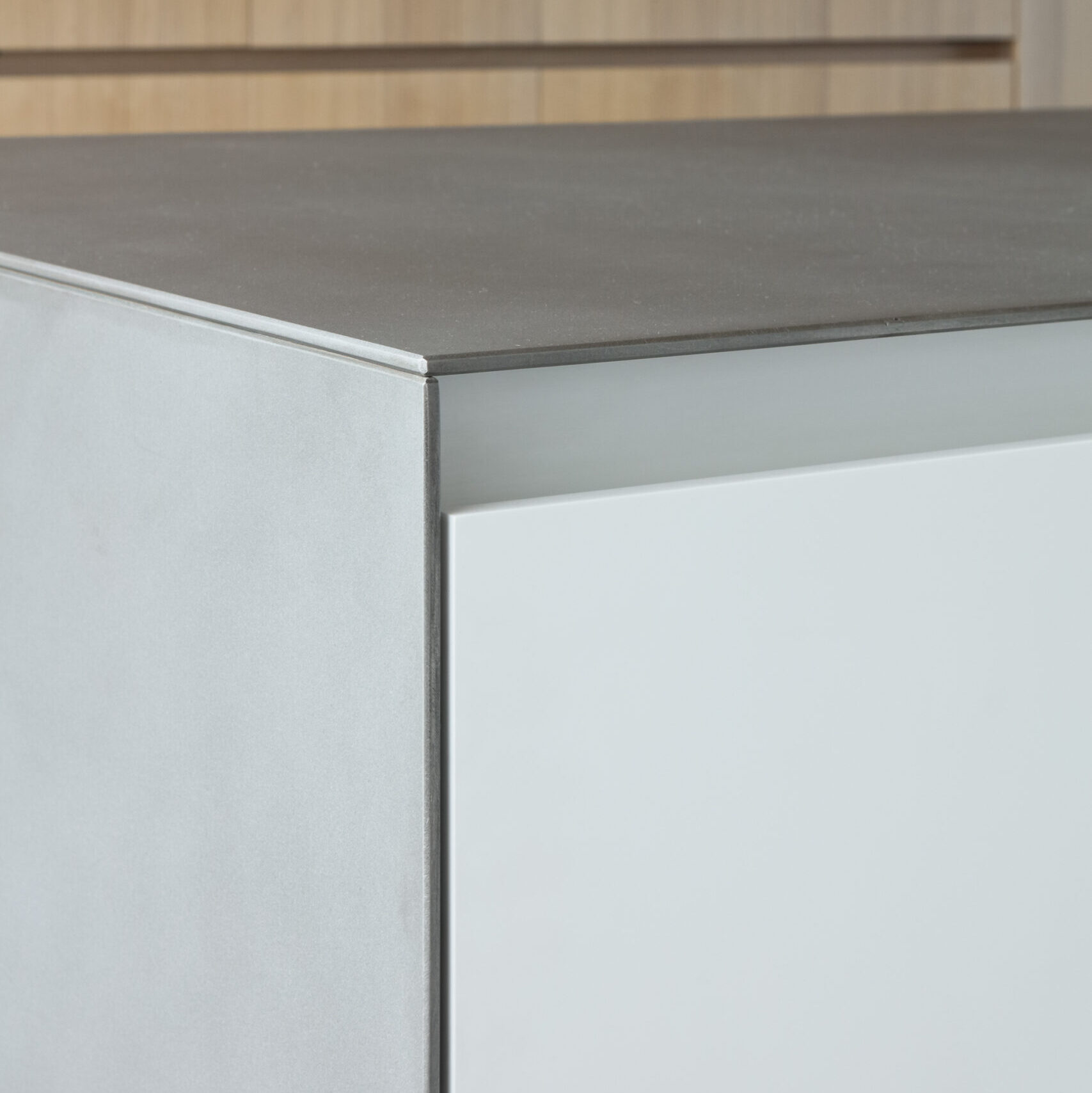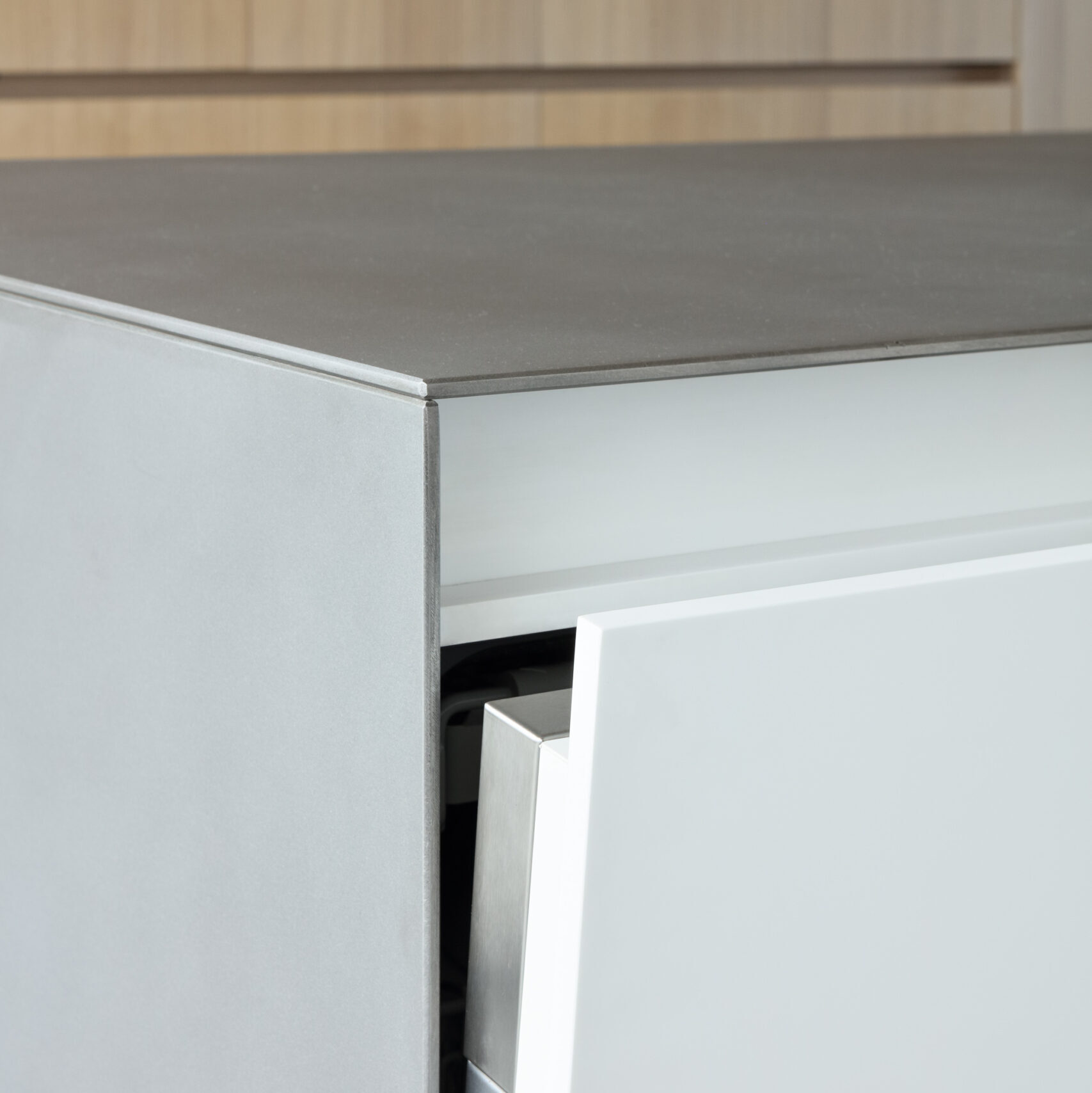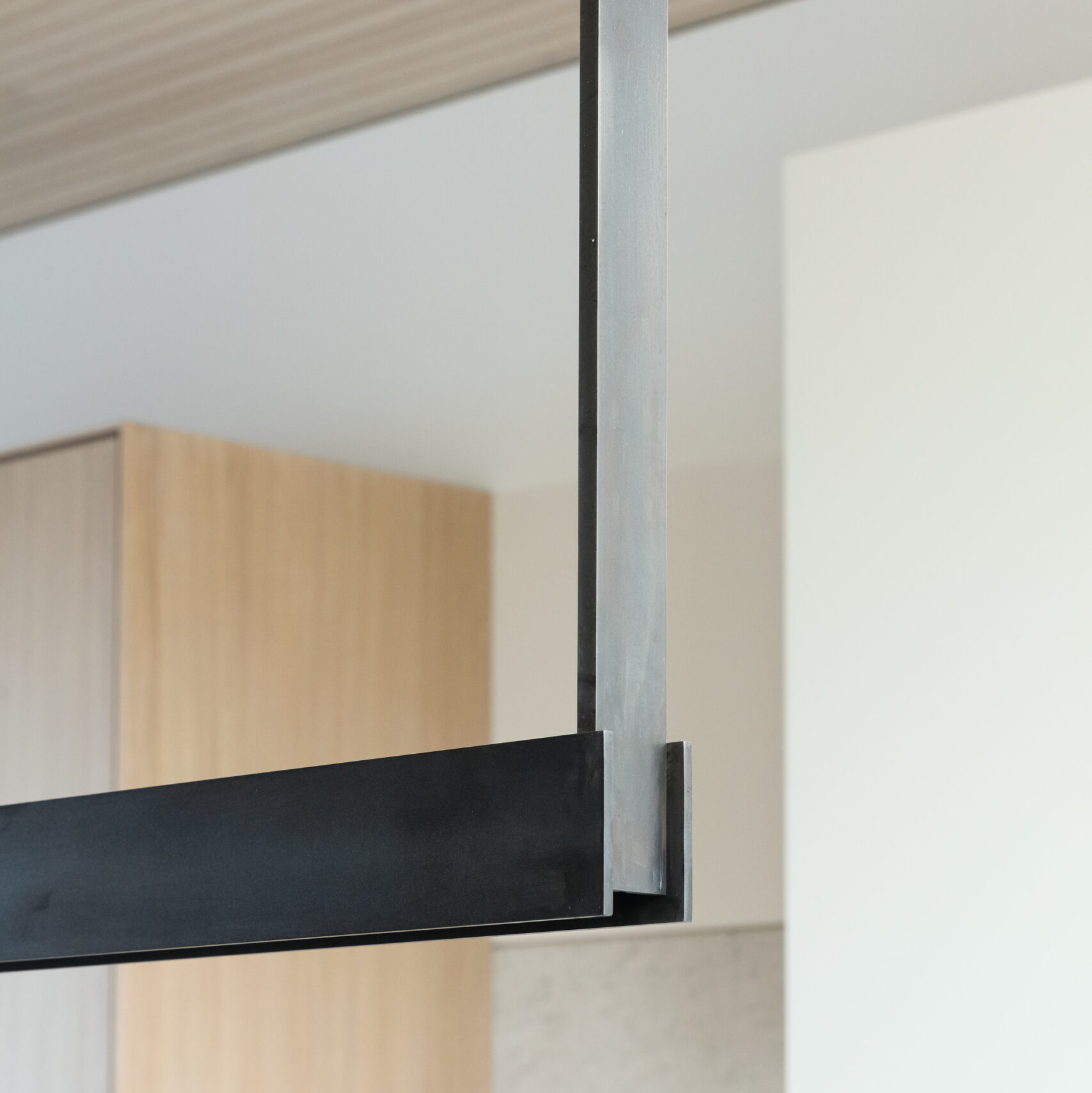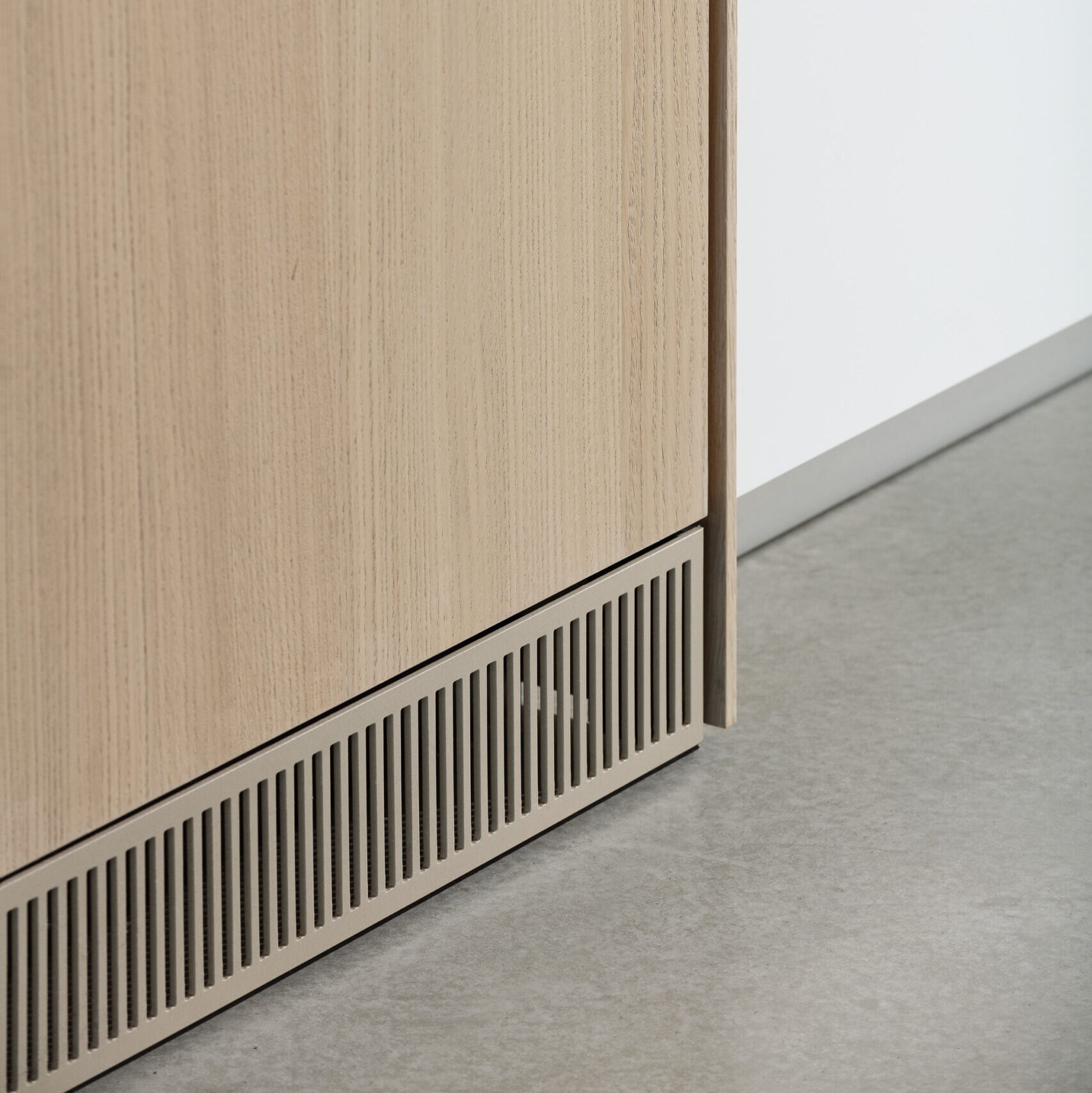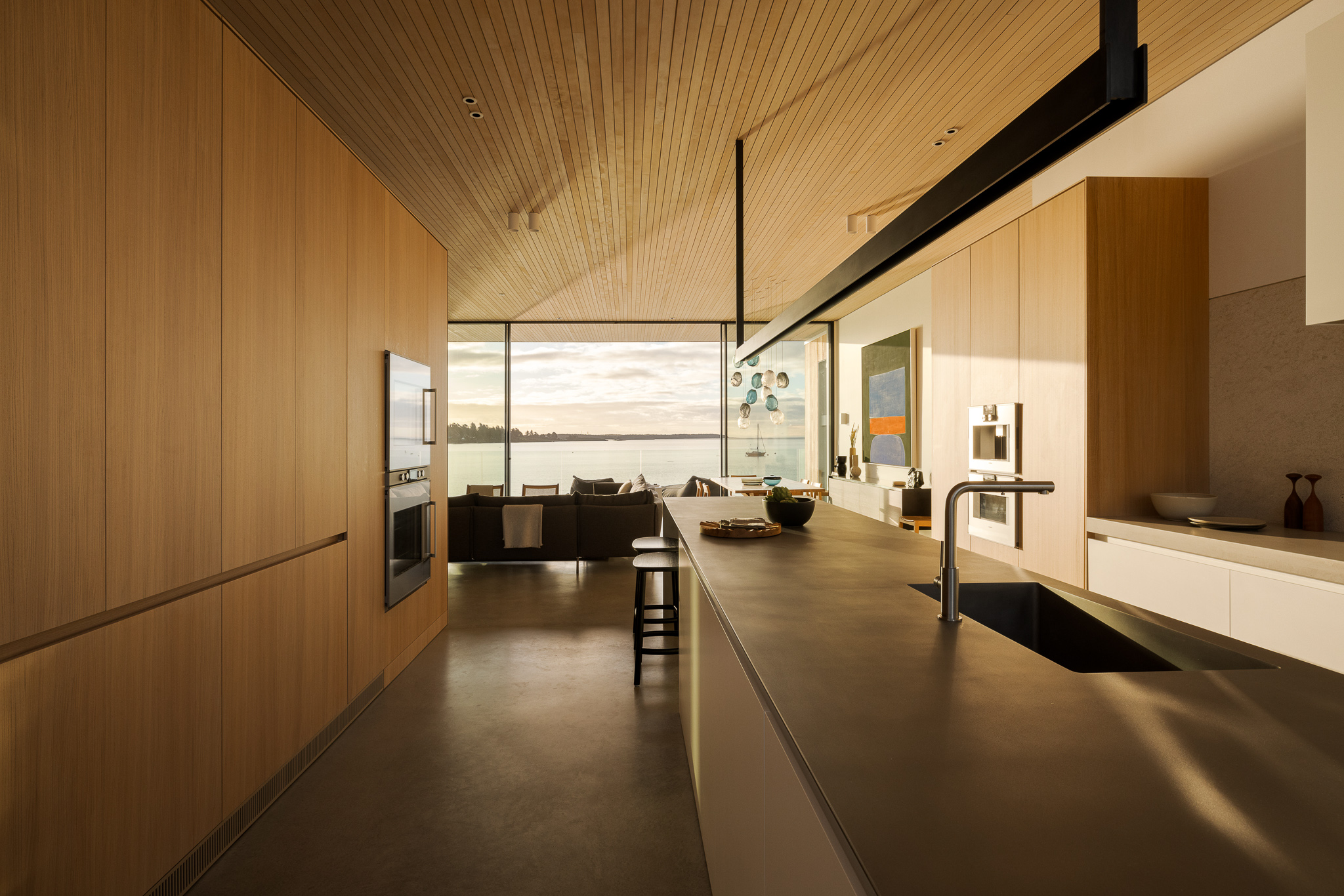 The Falken Reynolds team managed to find the right balance between the refined and the suggestive, between the beauty of the natural exterior landscape and the harmony of interior design.

- AD Spain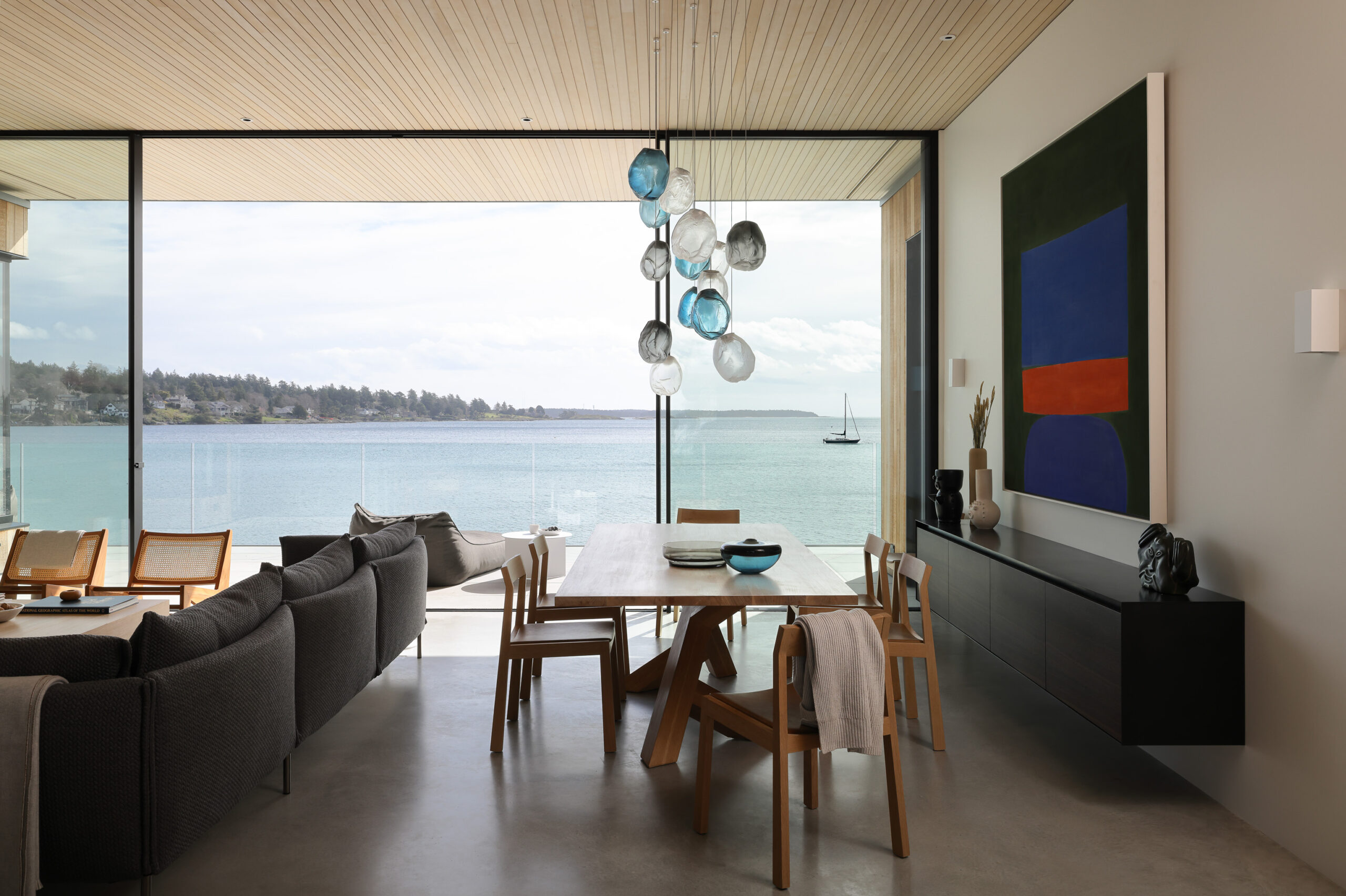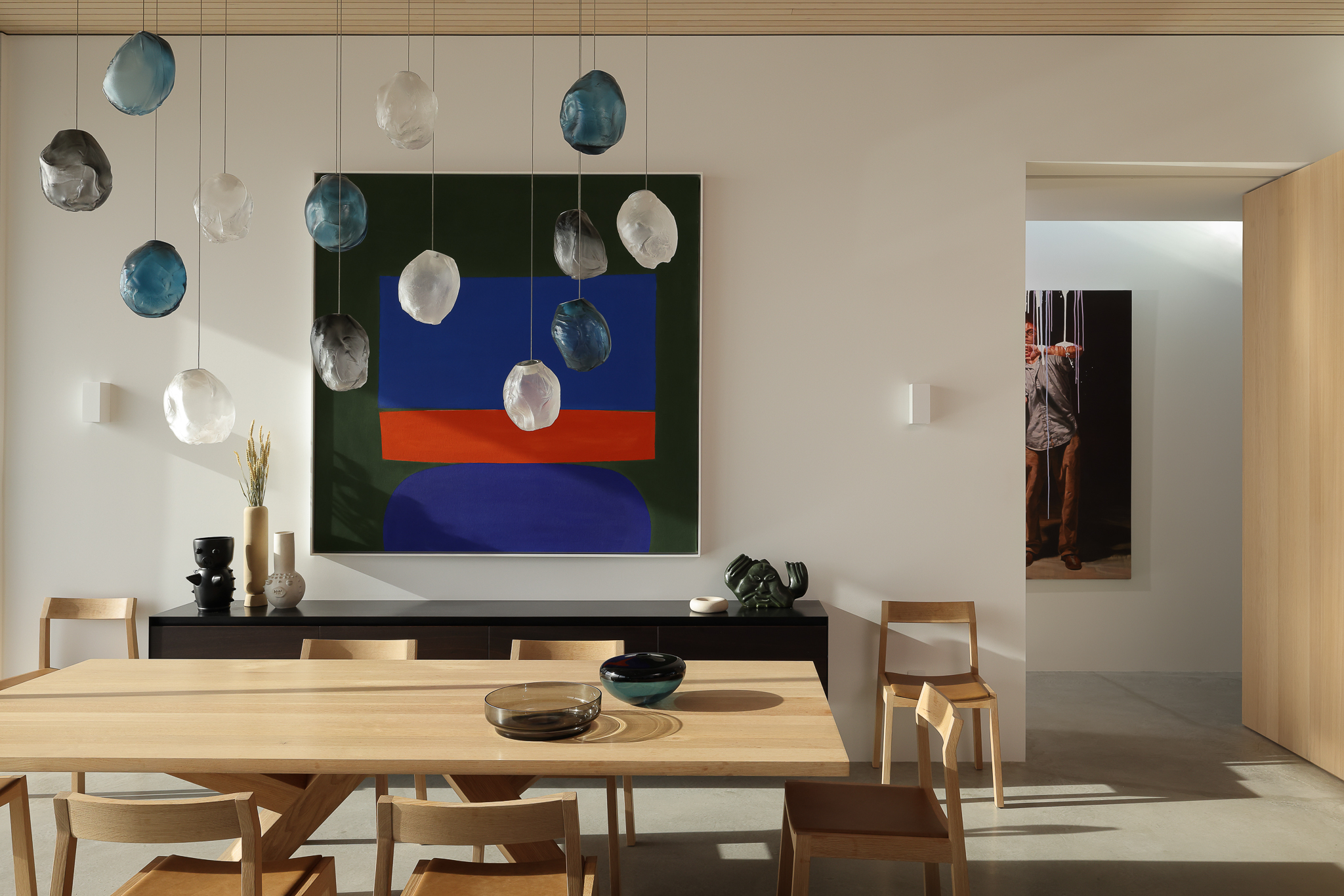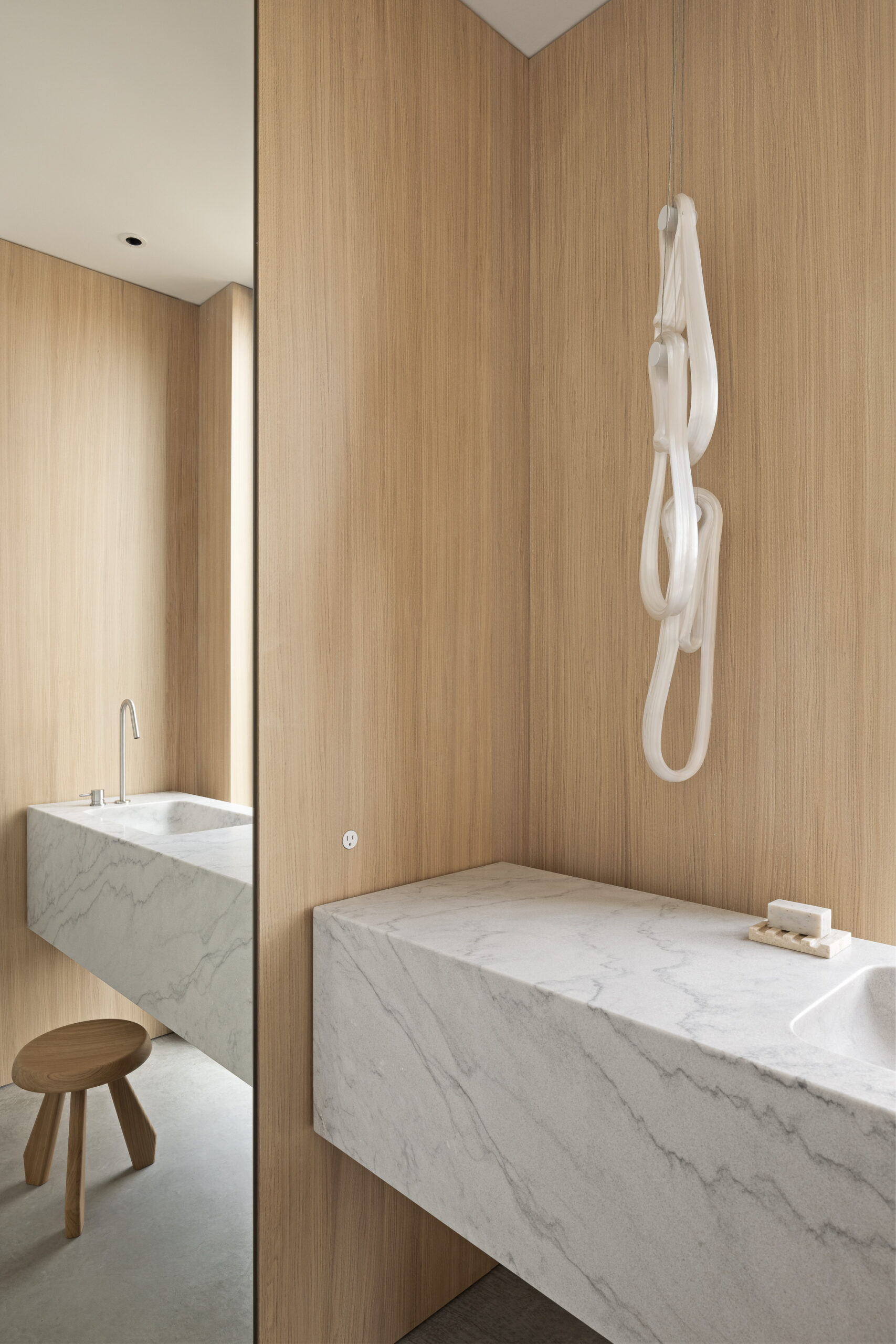 The powder room tells a local story – The solid marble sink in the powder room was quarried and CNC machined locally on Vancouver Island while the Bocci 87 pendants are handmade in Vancouver. The stainless faucet is by Vancouver plumbing manufacturer Blu Bath.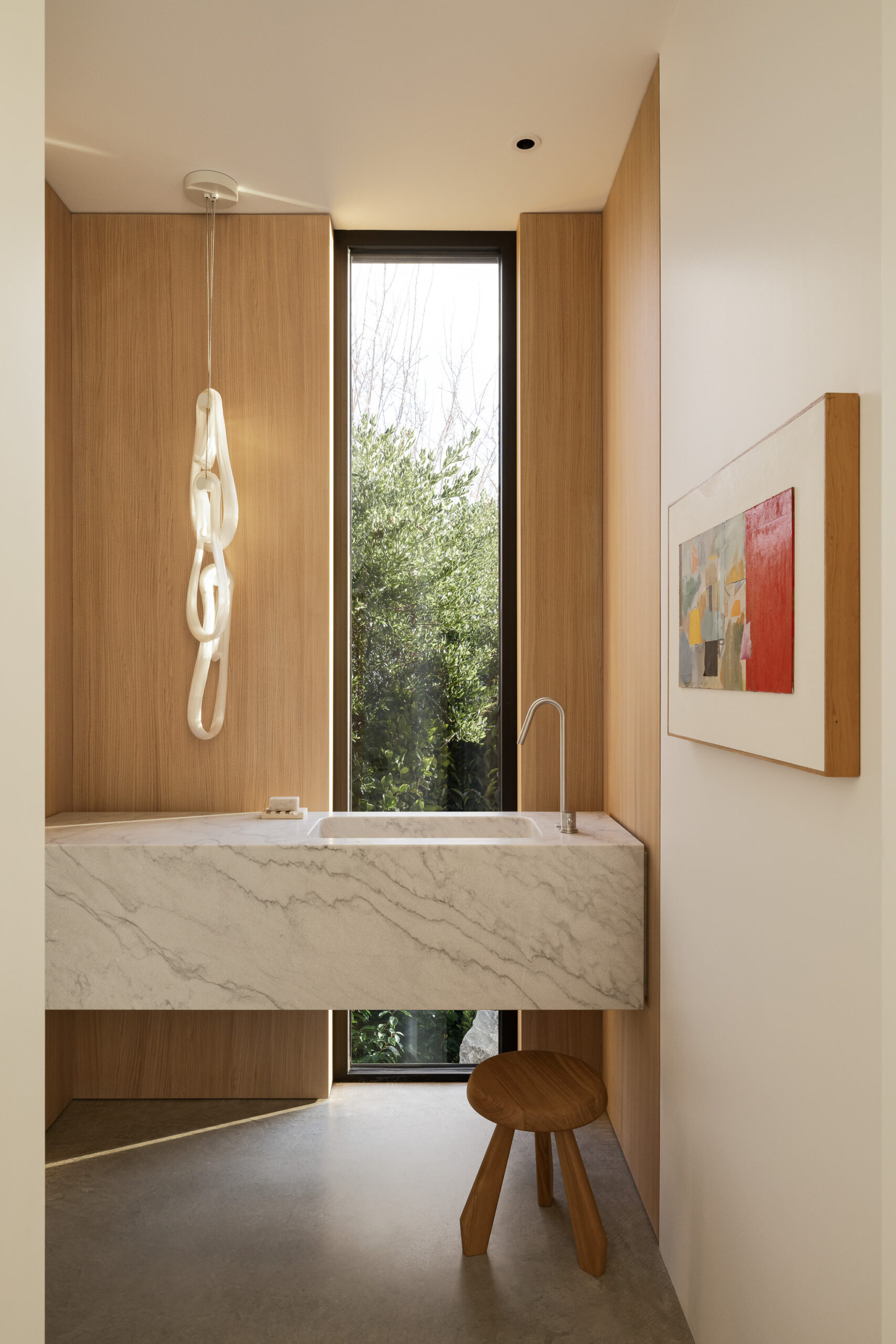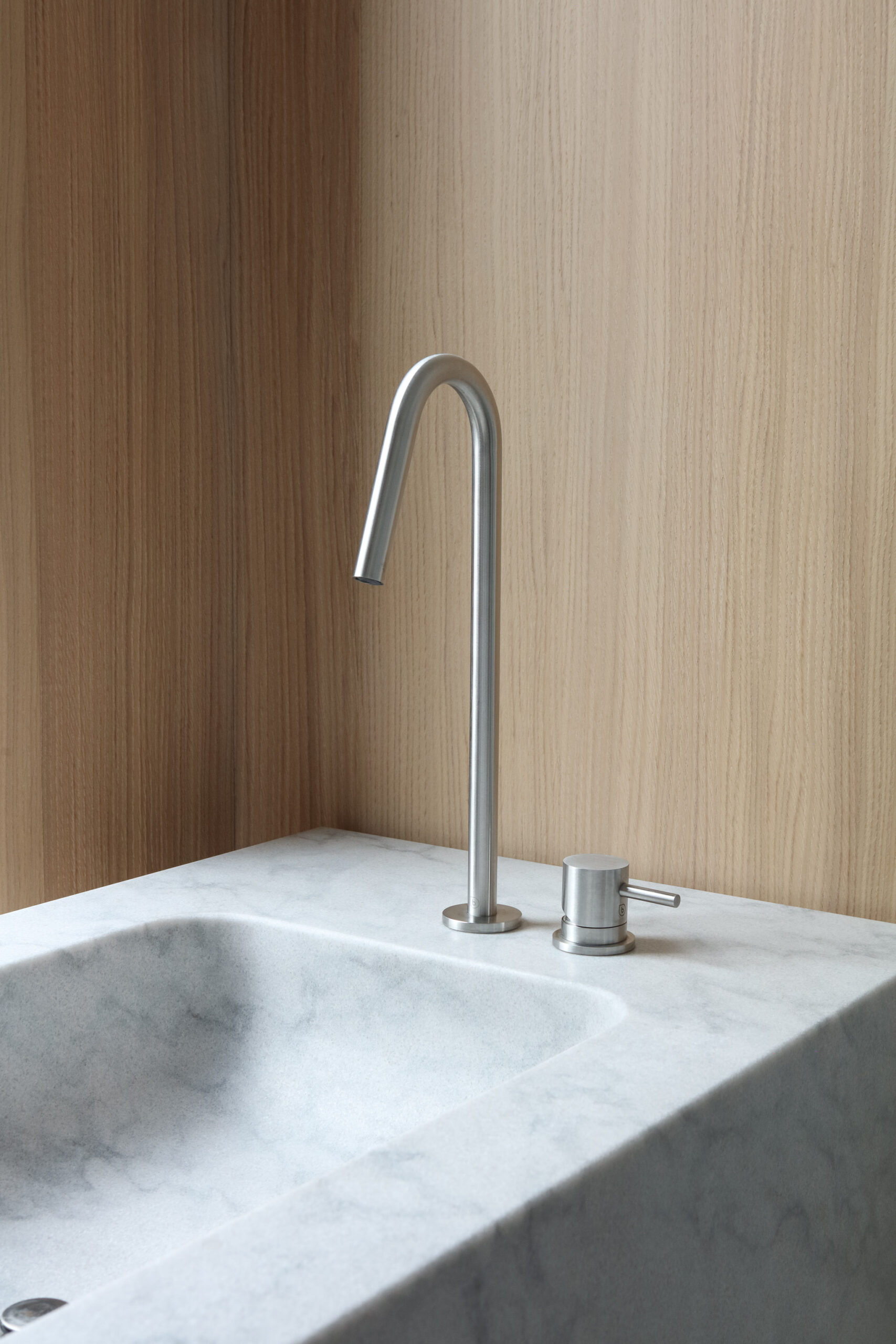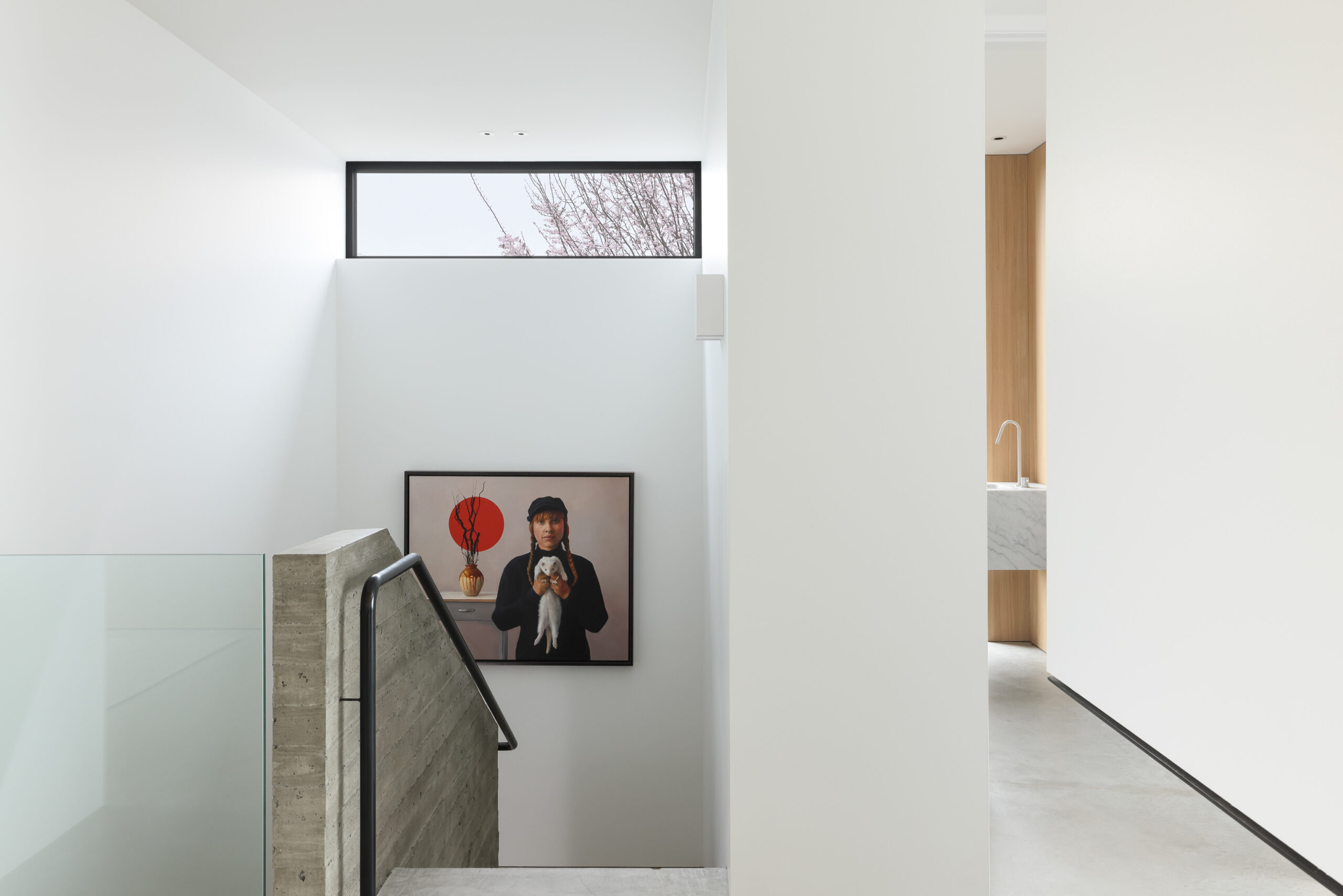 A window seat in the primary bedroom provides a reading nook surrounded by warm oak and linen with views of the beach and bay.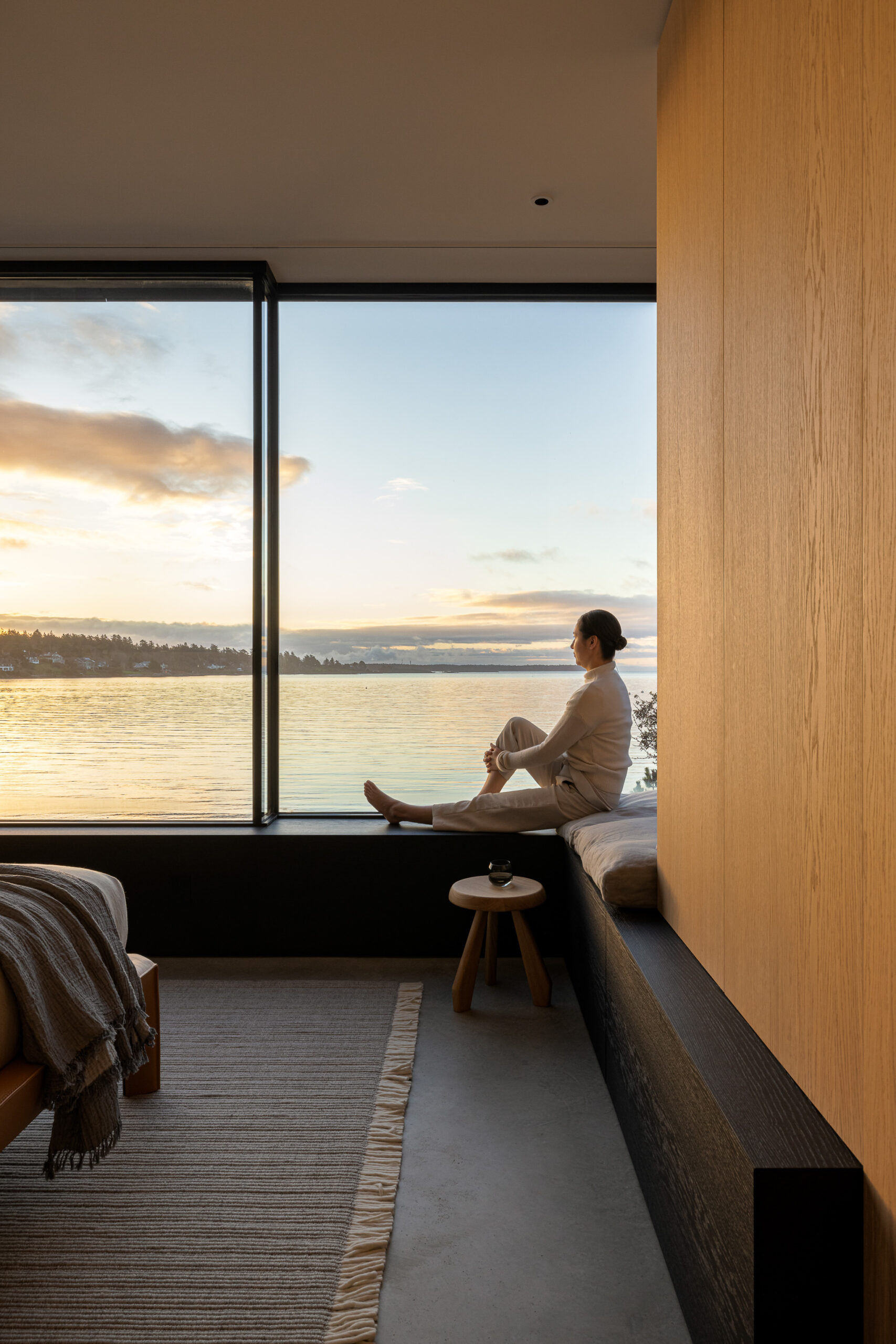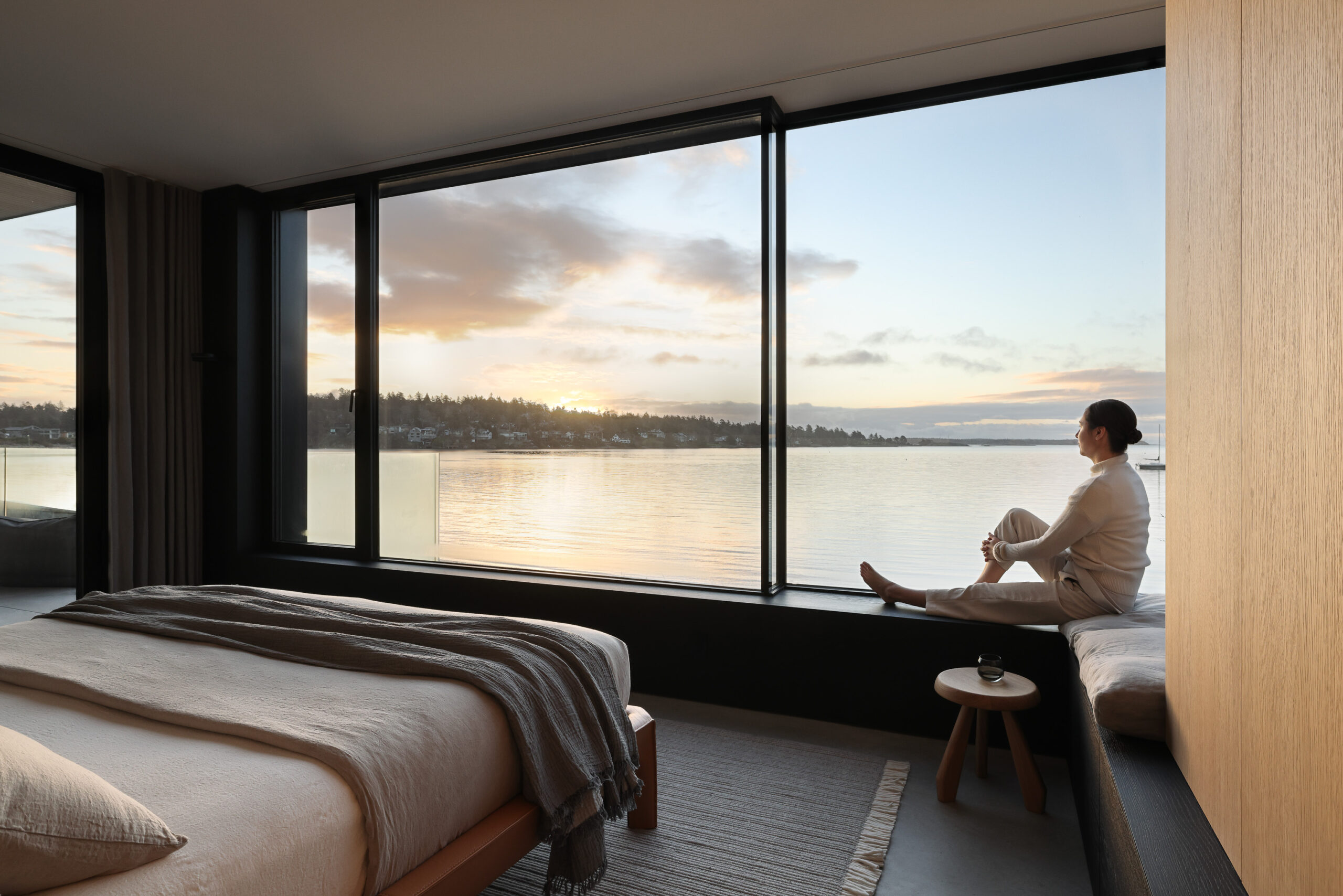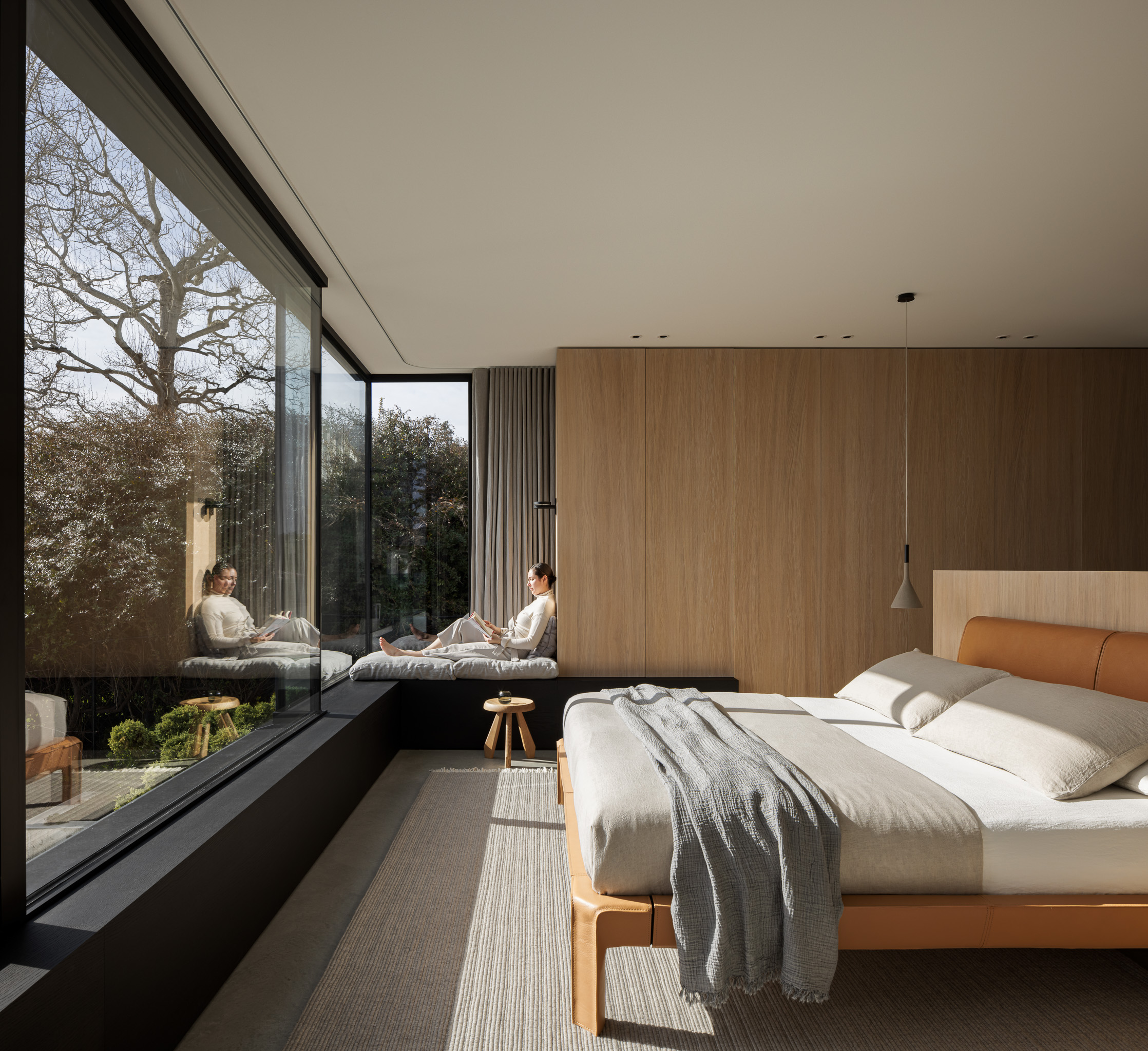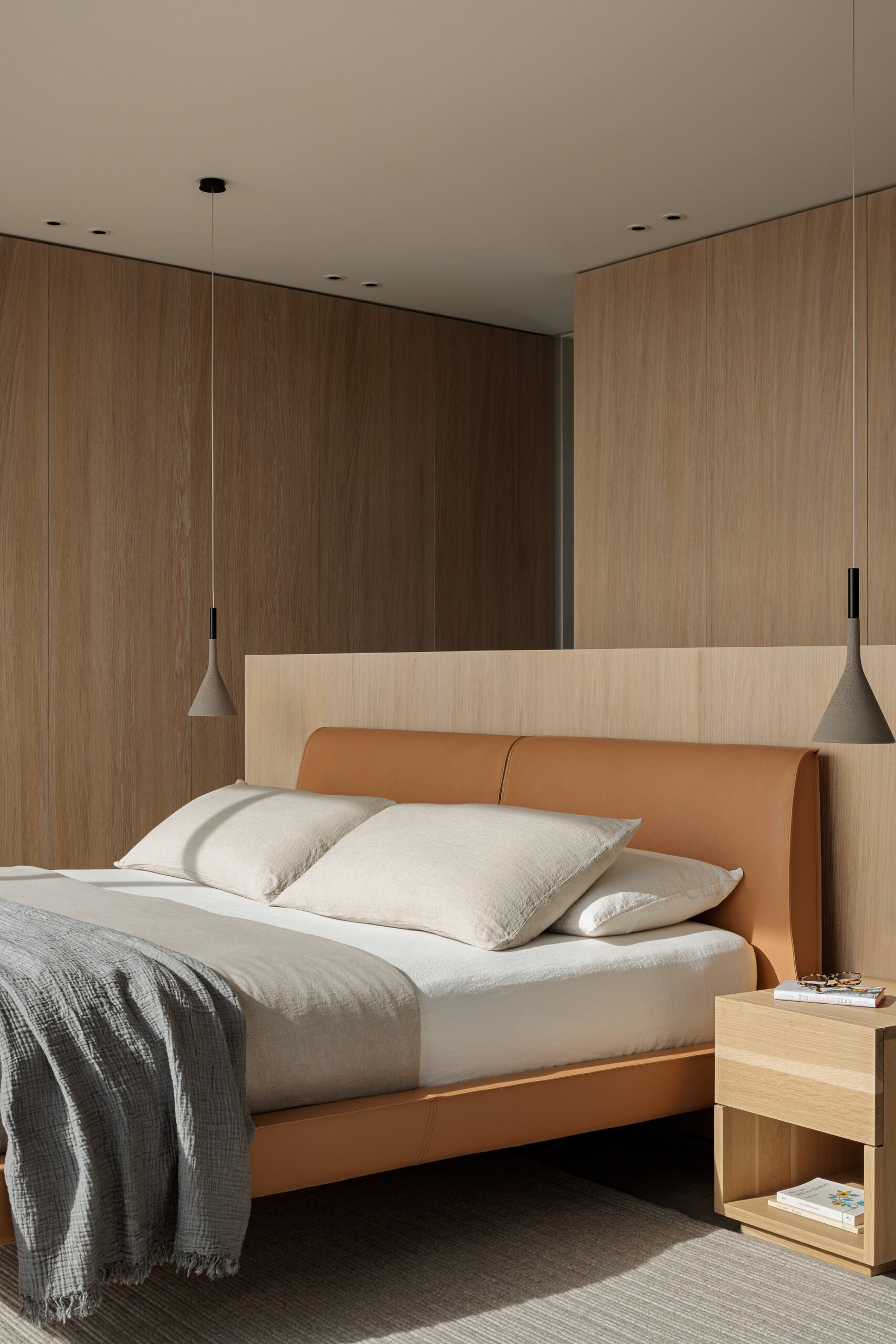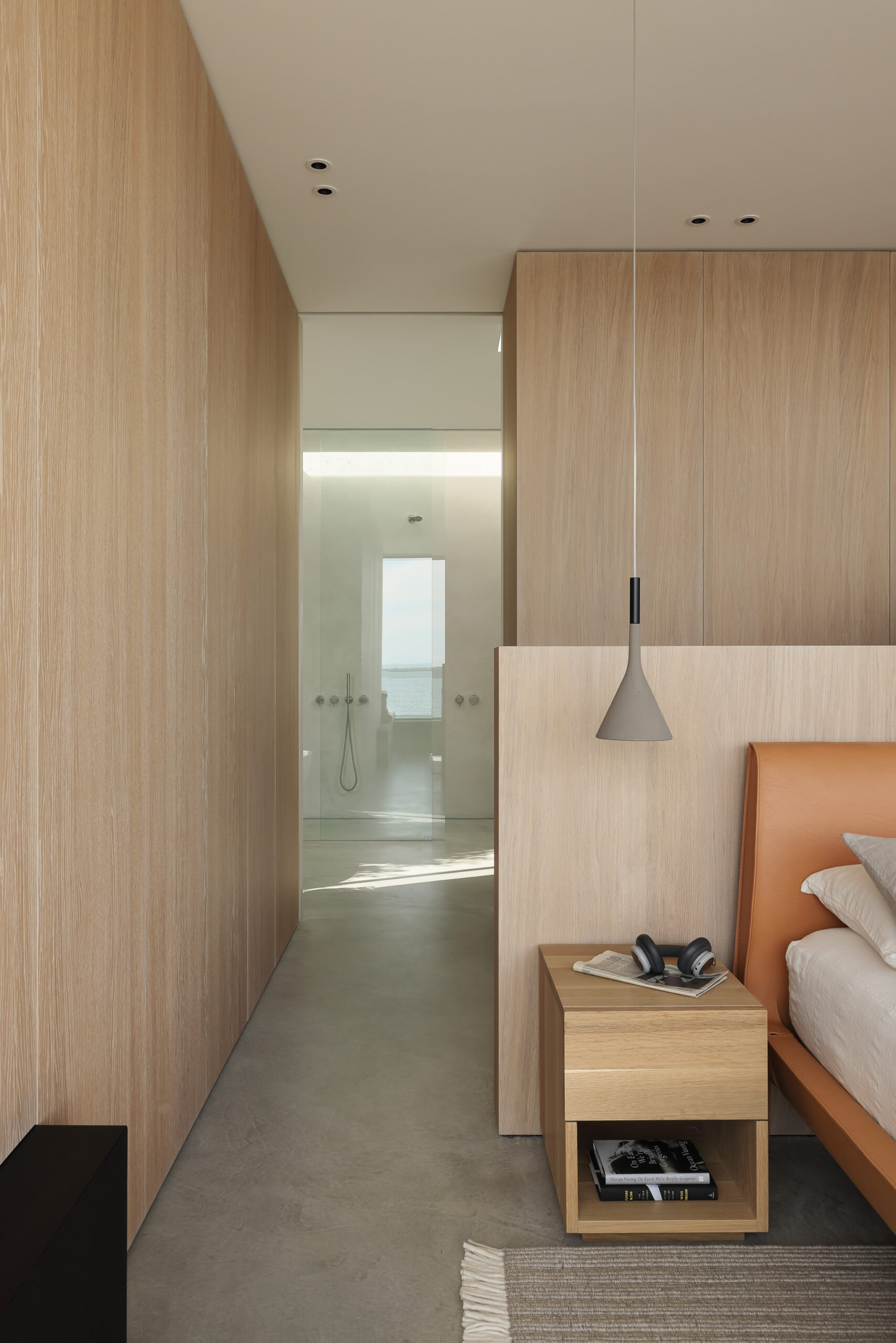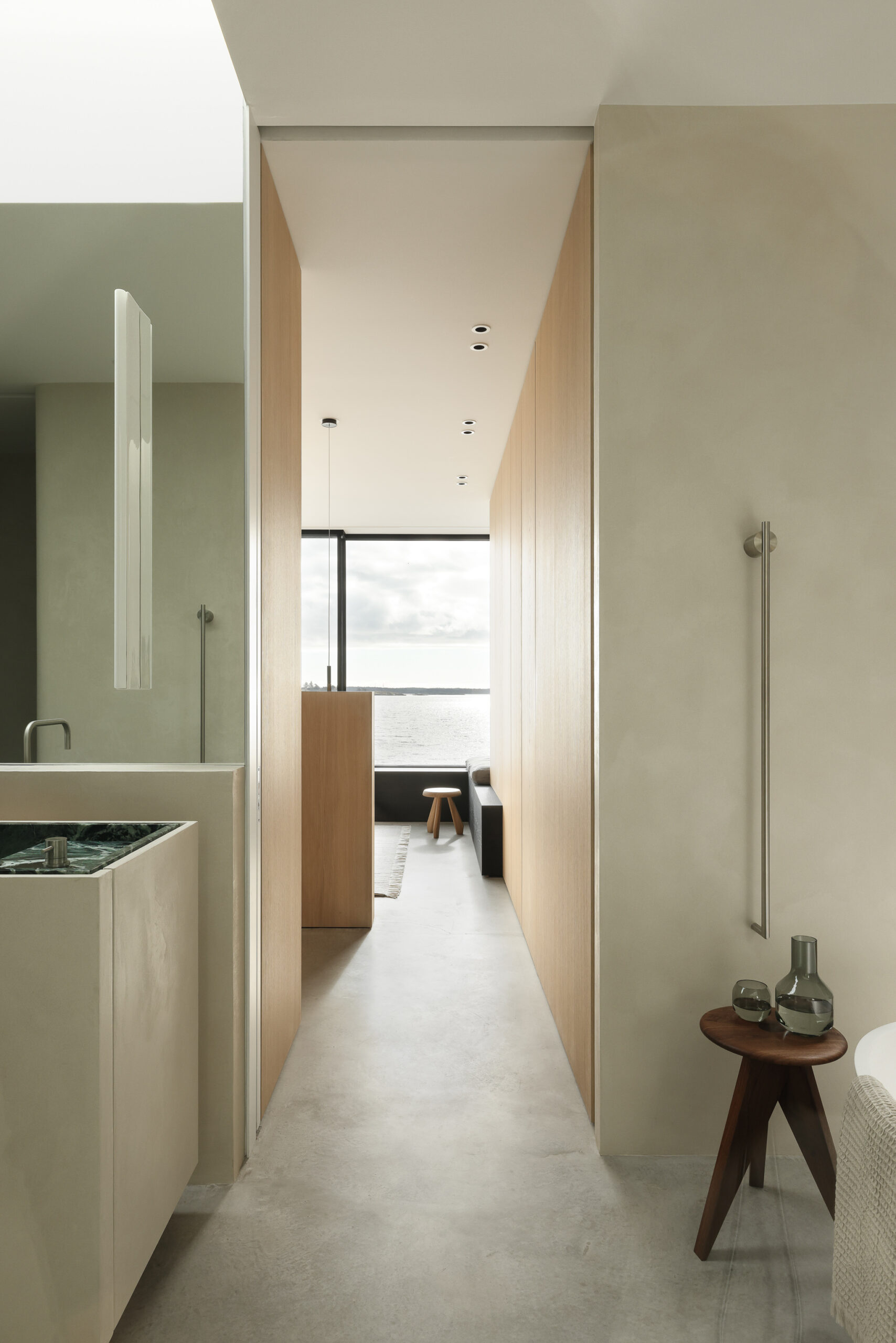 The serene atmosphere makes the home feel effortless and reflects a sense of quiet texture in every nook.

- Identity, 2022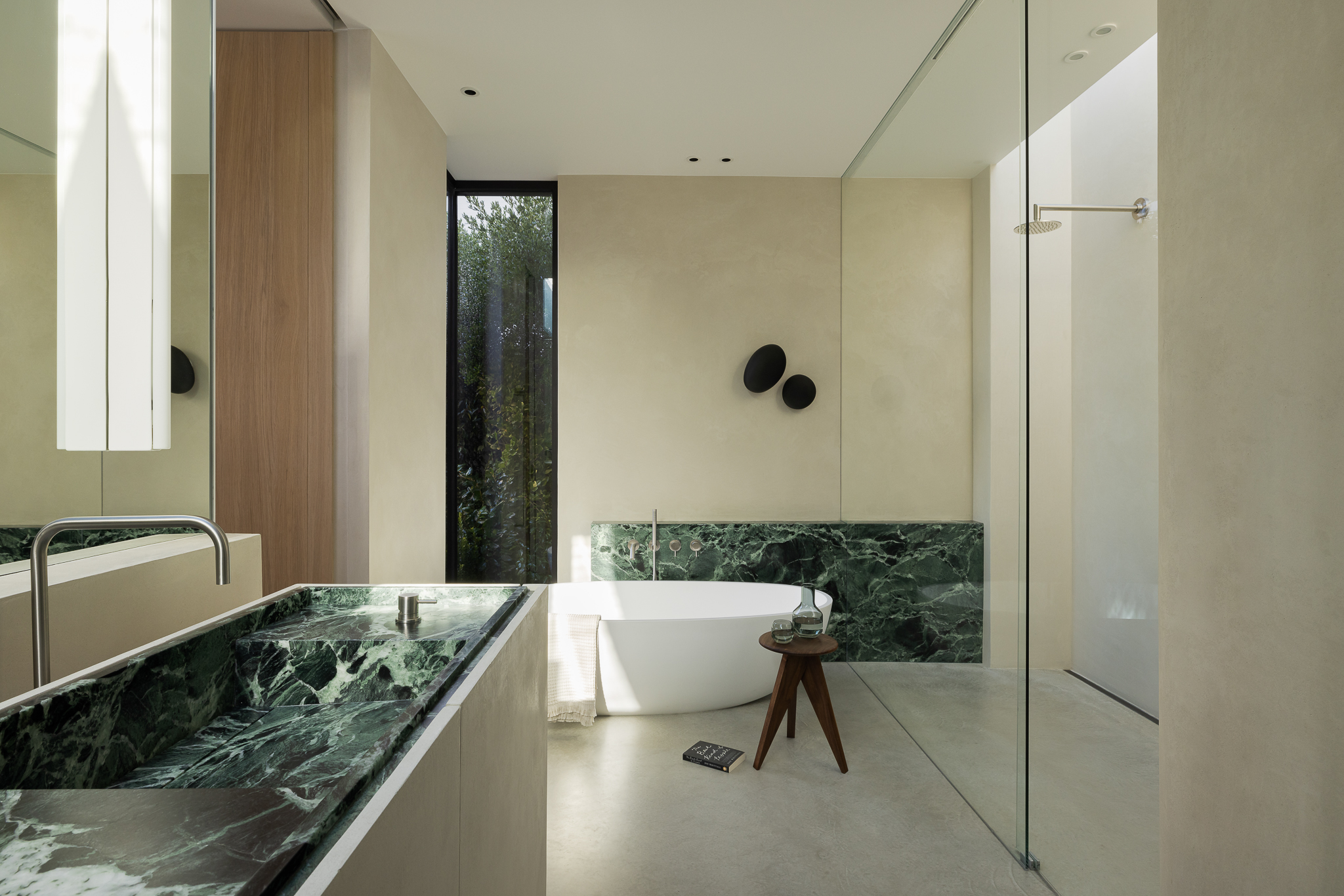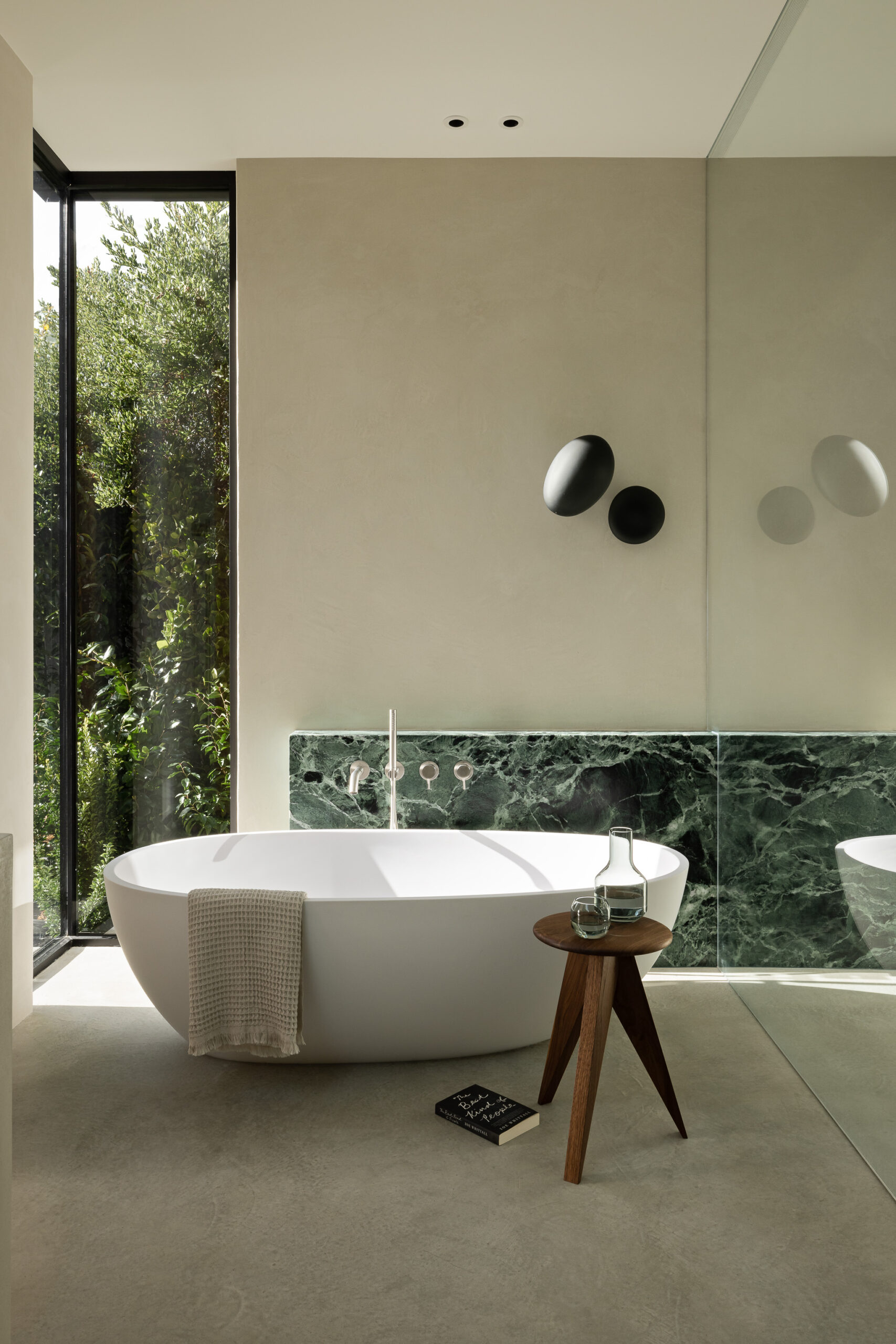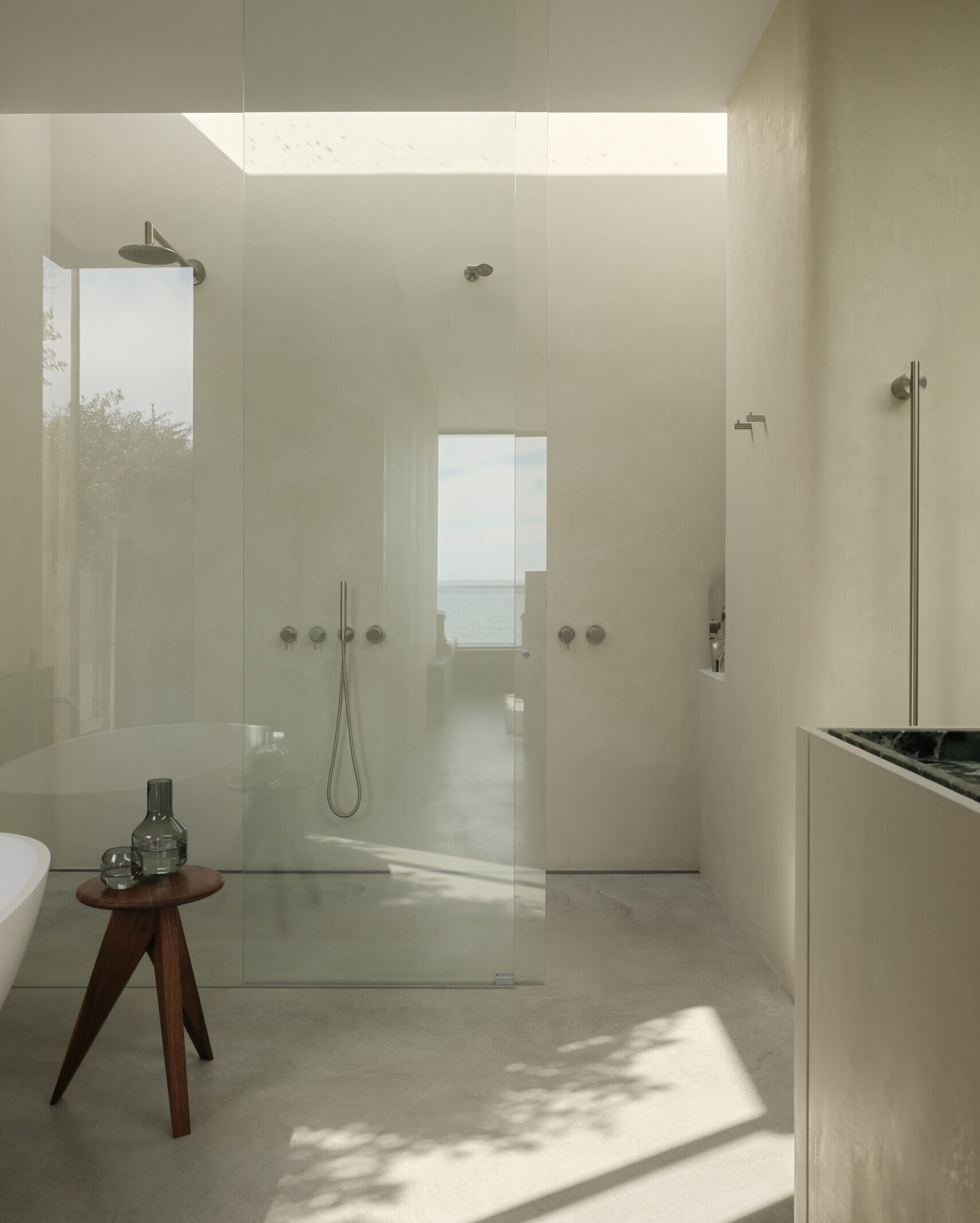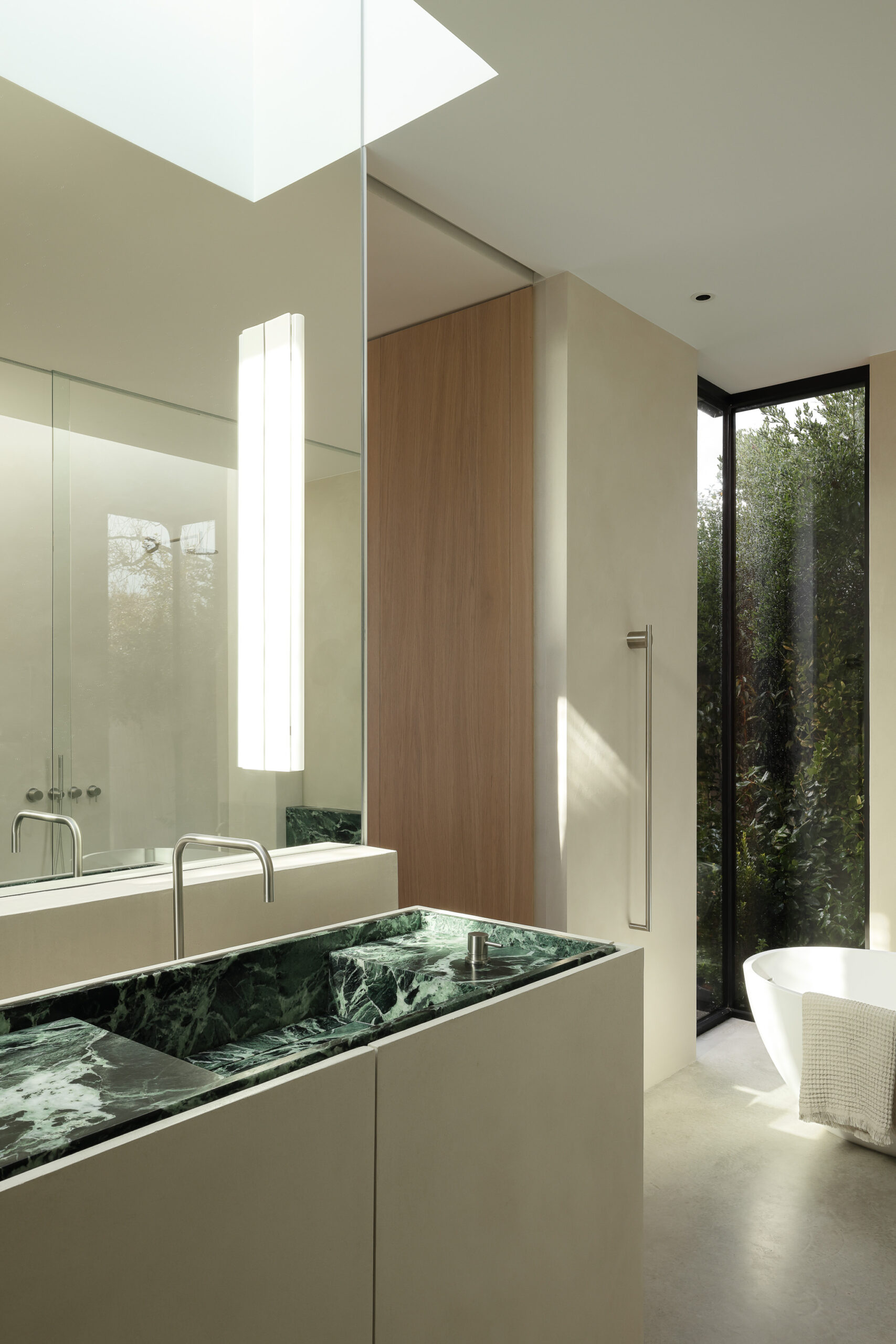 Verde Alpi marble is crafted into a custom vanity sink and counter and acts as a ledge at the bath and shower.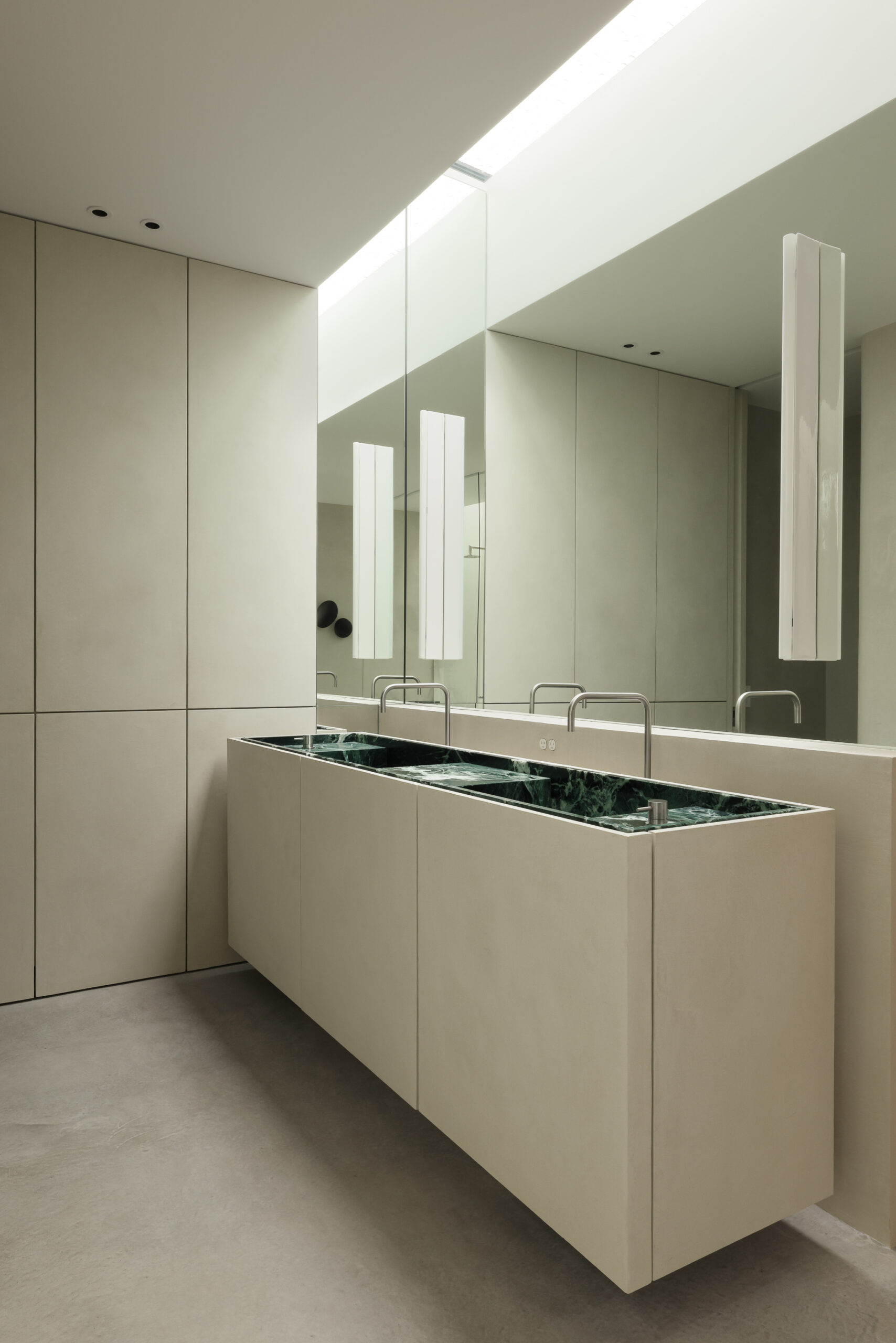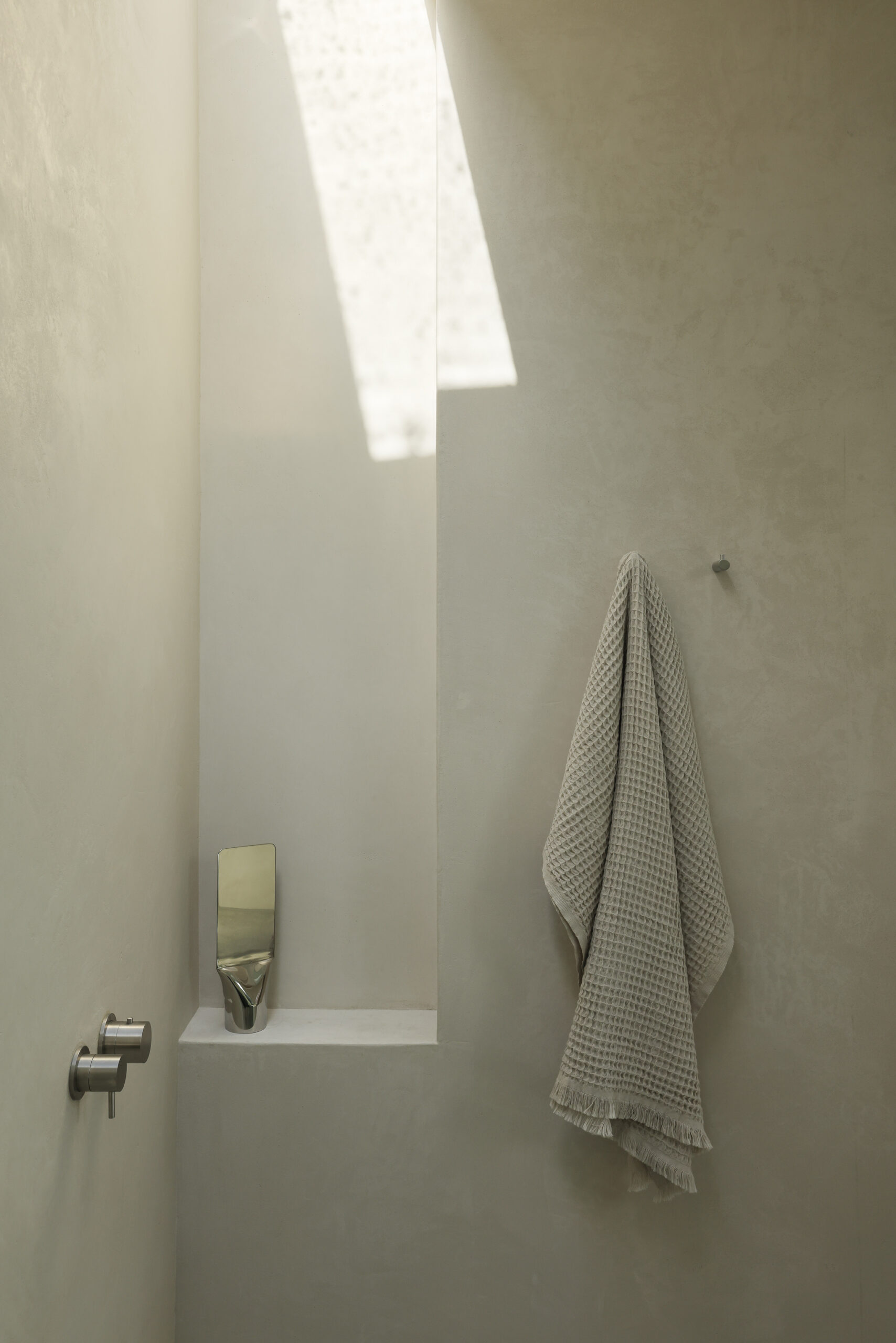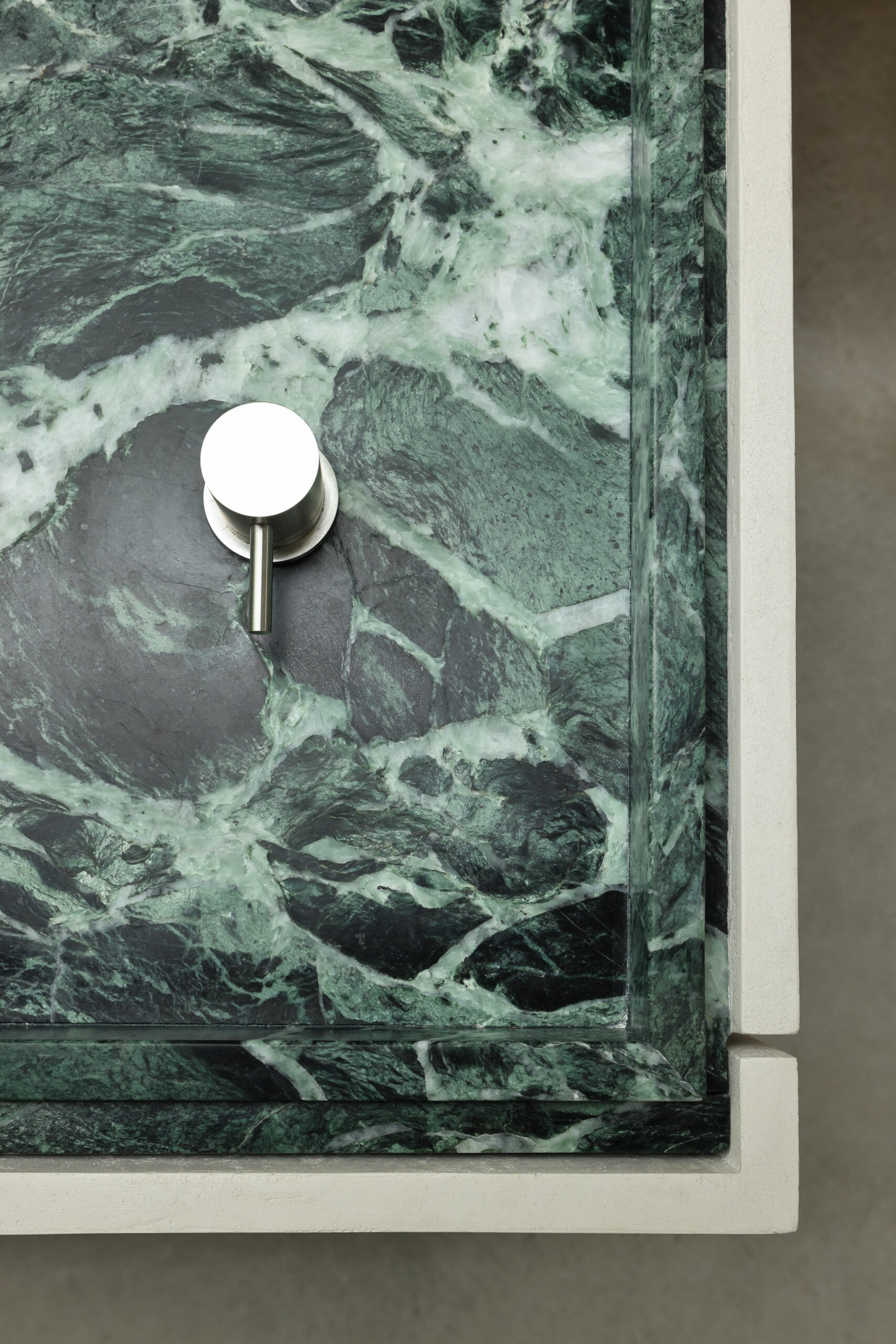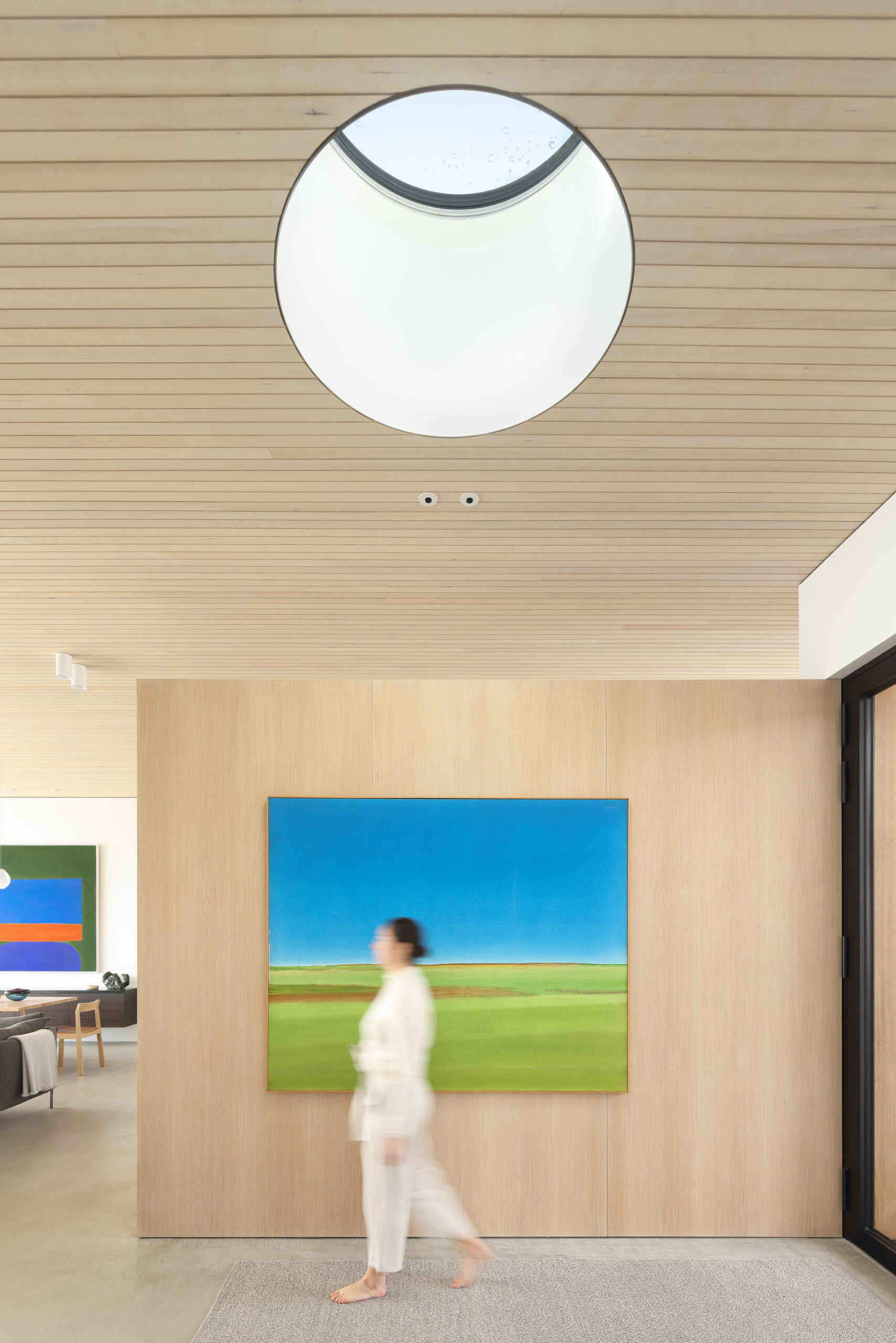 An Oculus over the entry brings natural light into the centre of the home and gently guides the eye towards the door, from both the interior and exterior.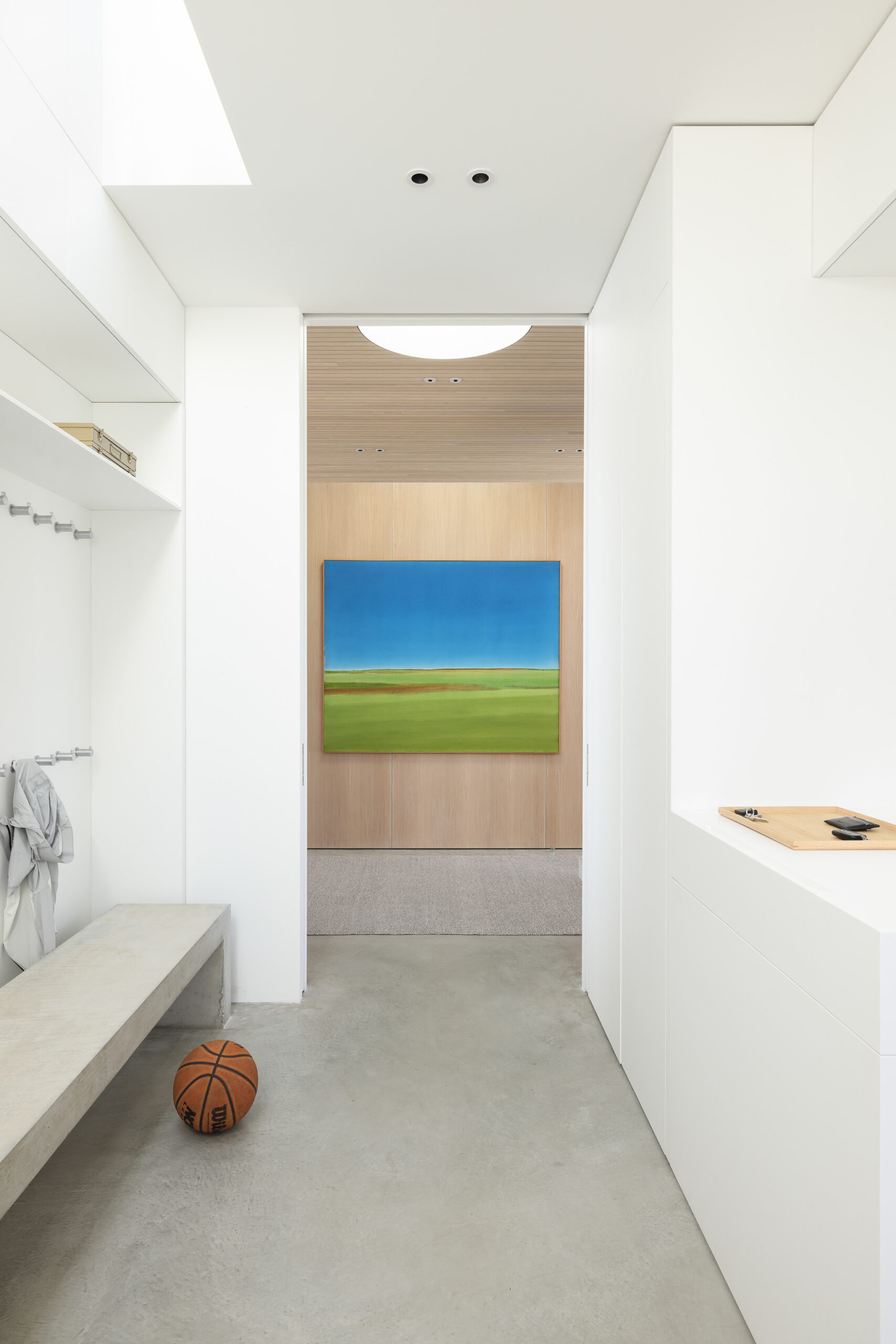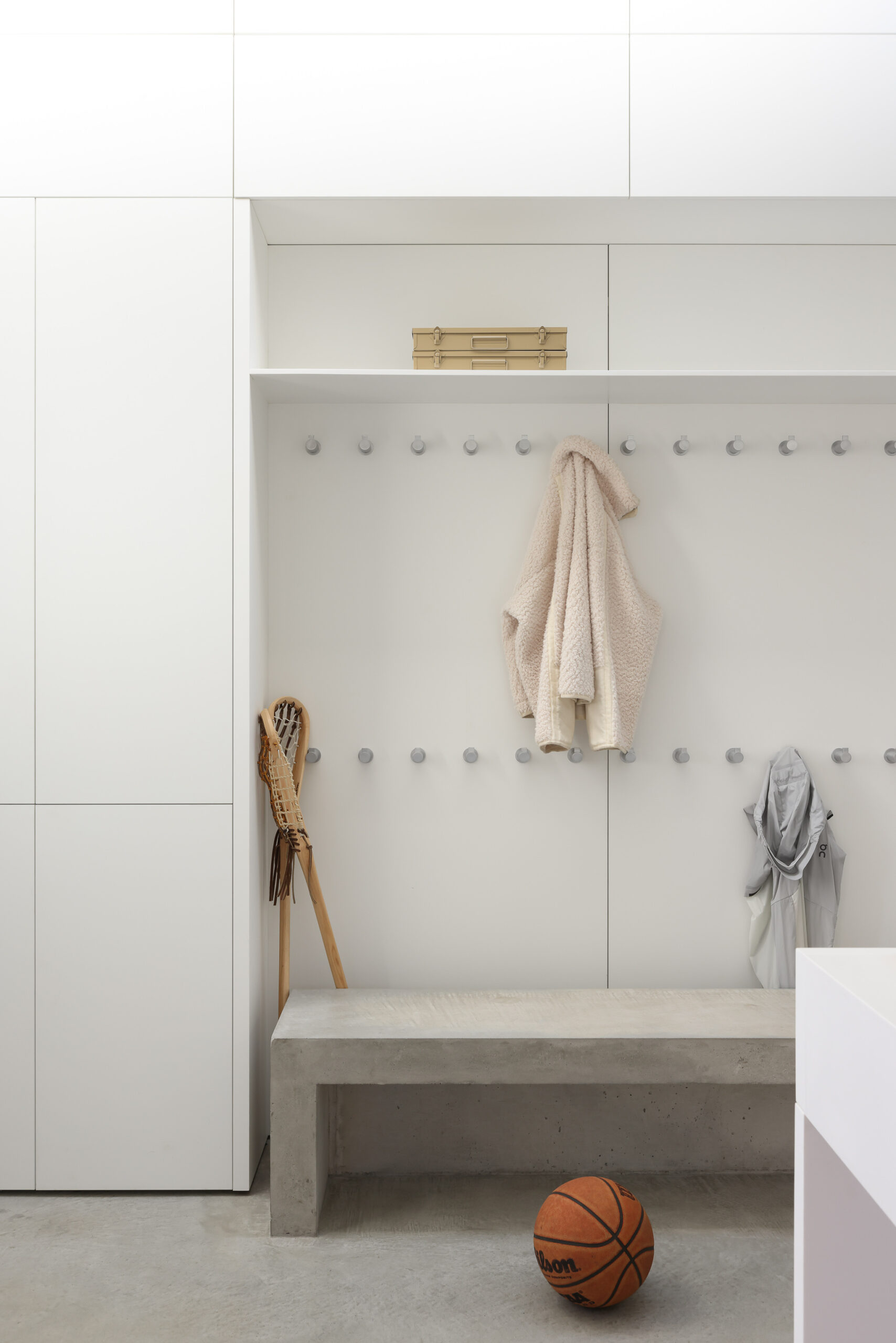 A robust concrete bench in the mudroom allows shoes to be kicked off and booted underneath without soiling coats hanging from ample hooks on the wall behind and is a sturdy stool to access the shelf and cabinets above.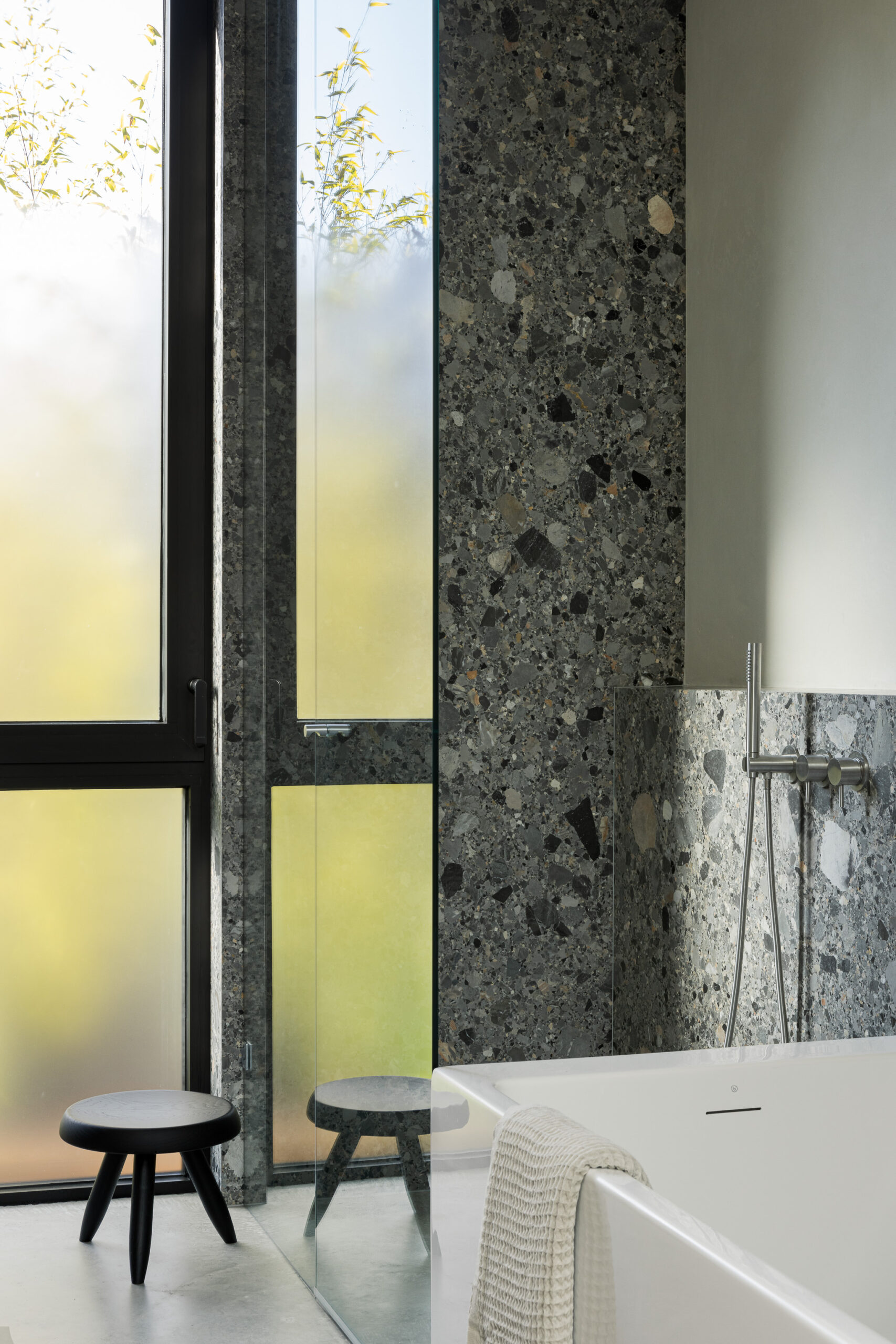 Ceppo di Gre stone slabs dramatically frame a window in a bathroom.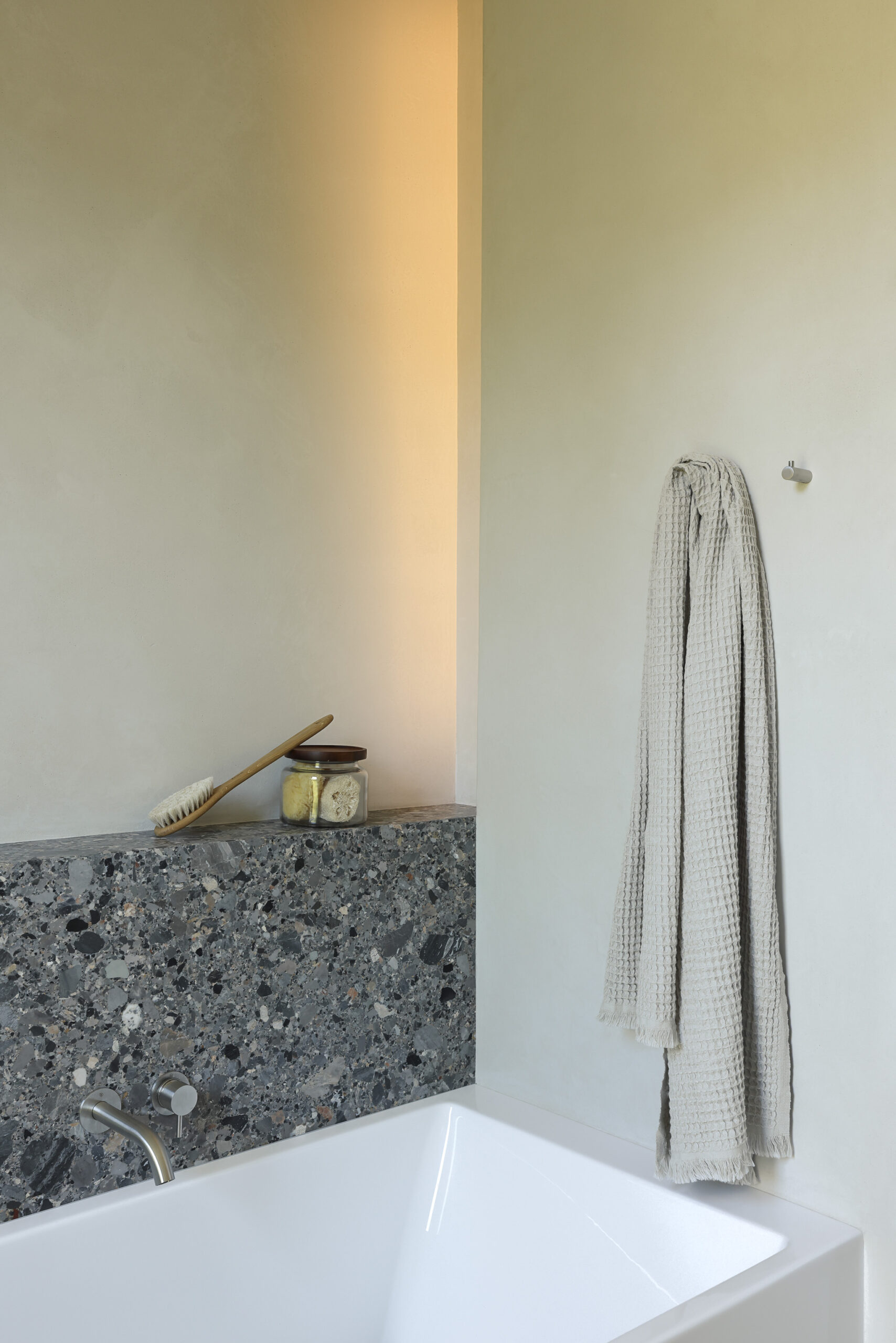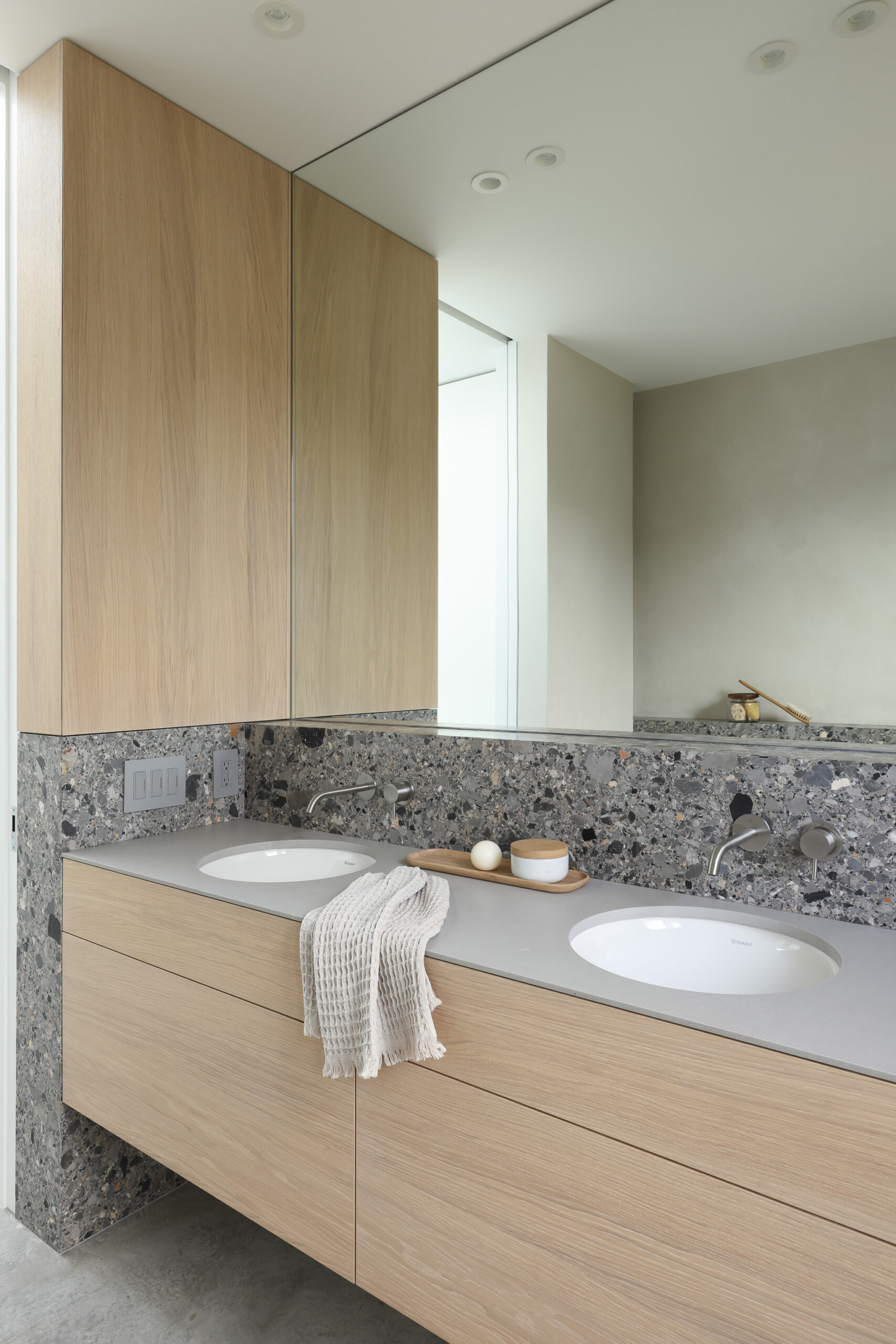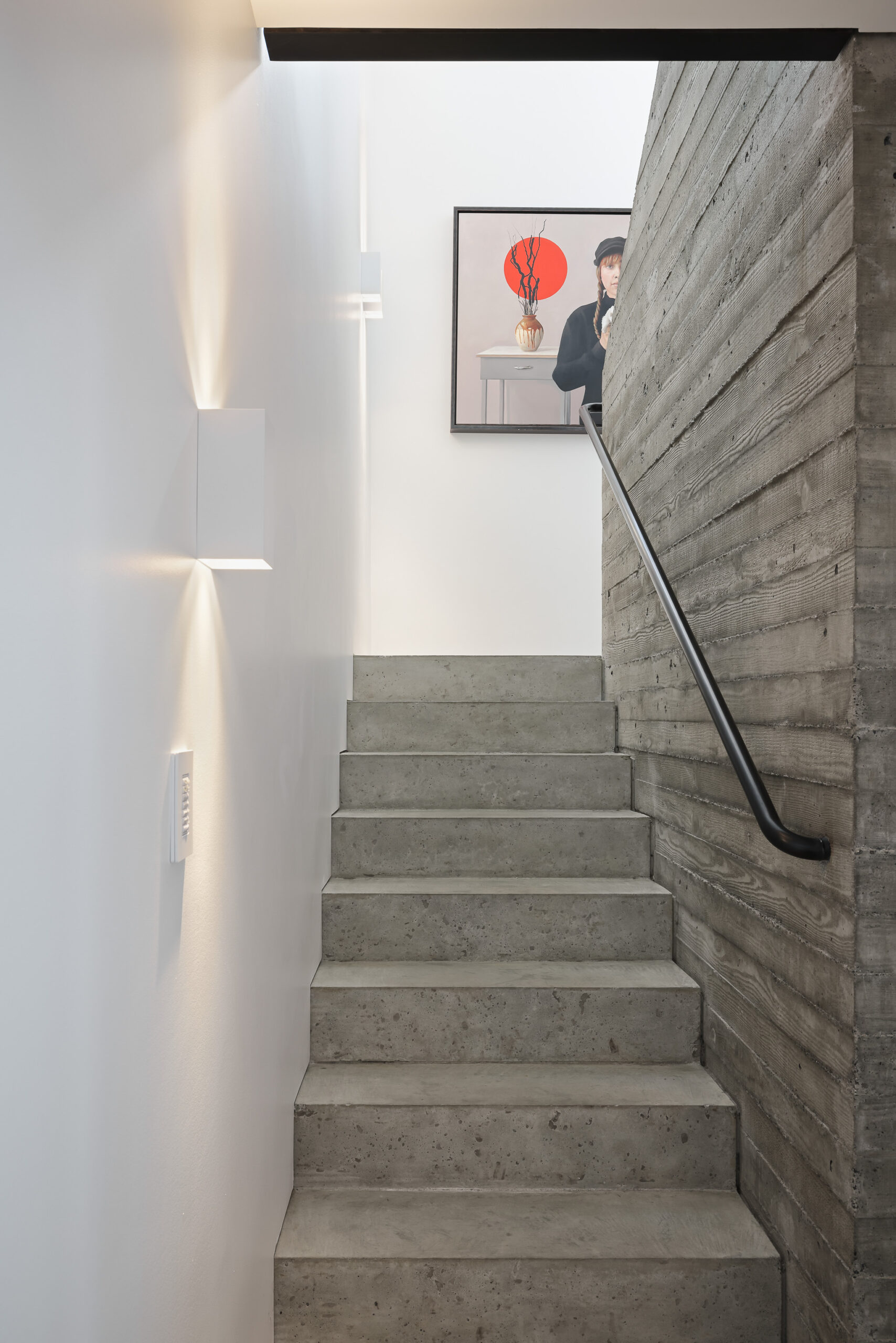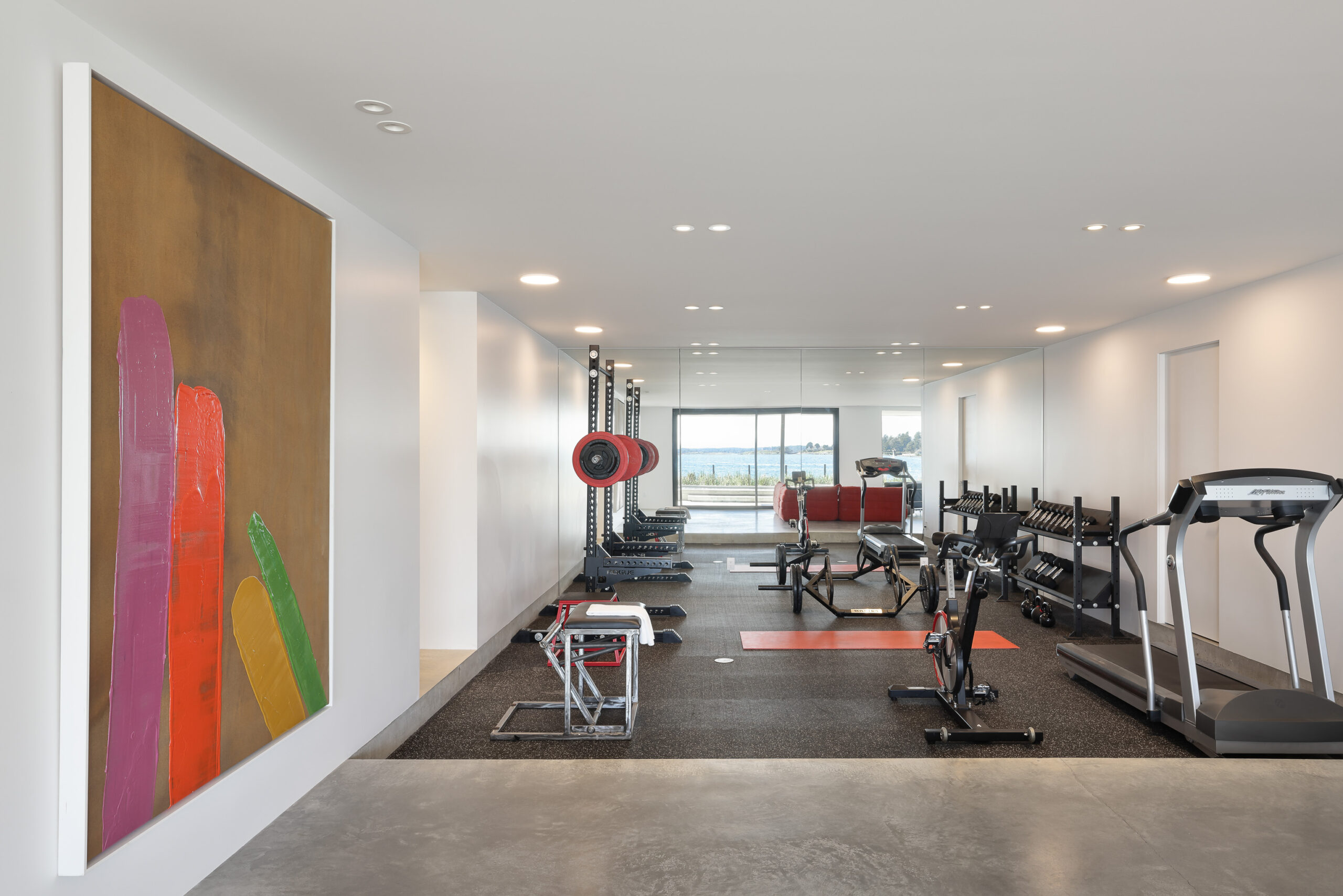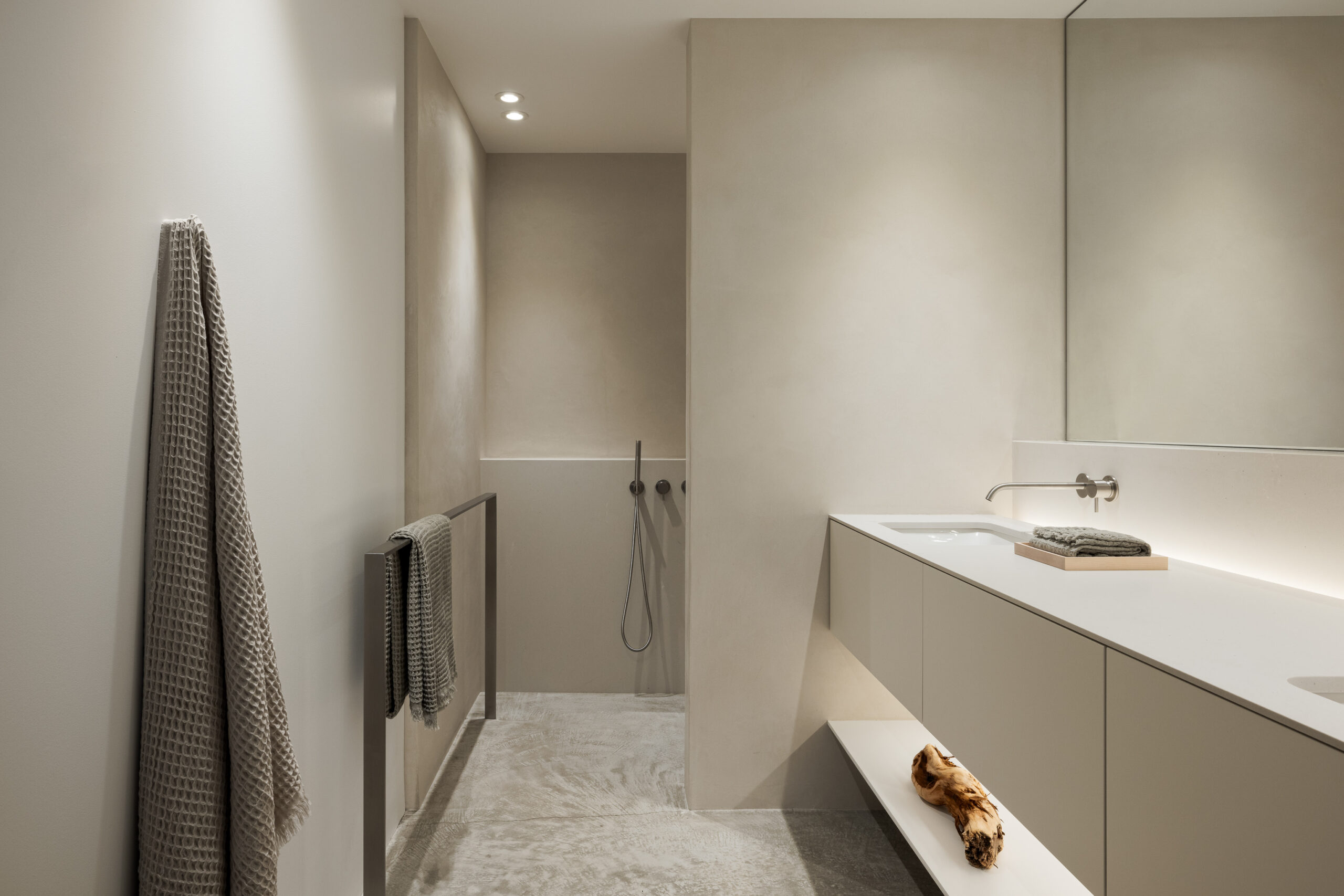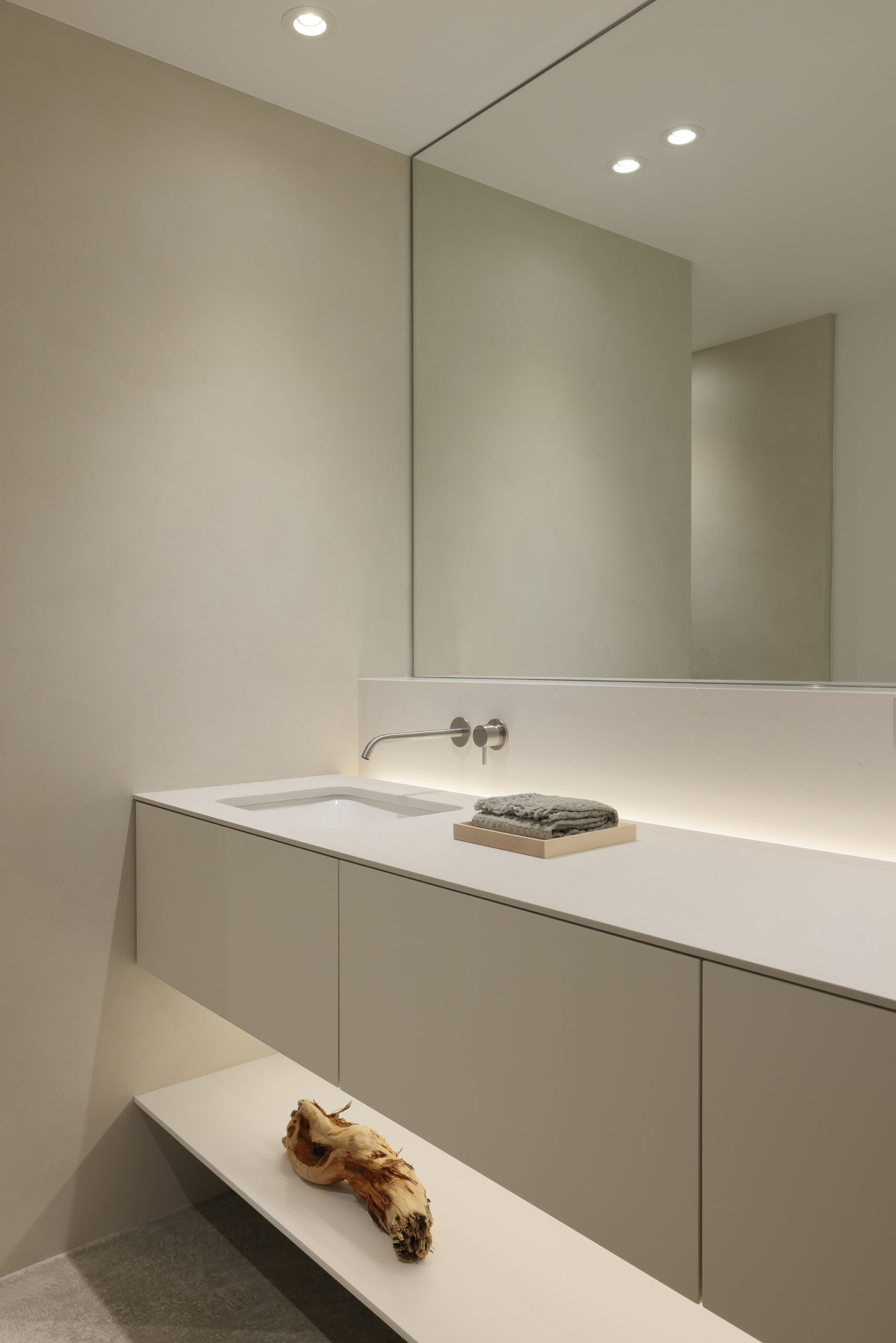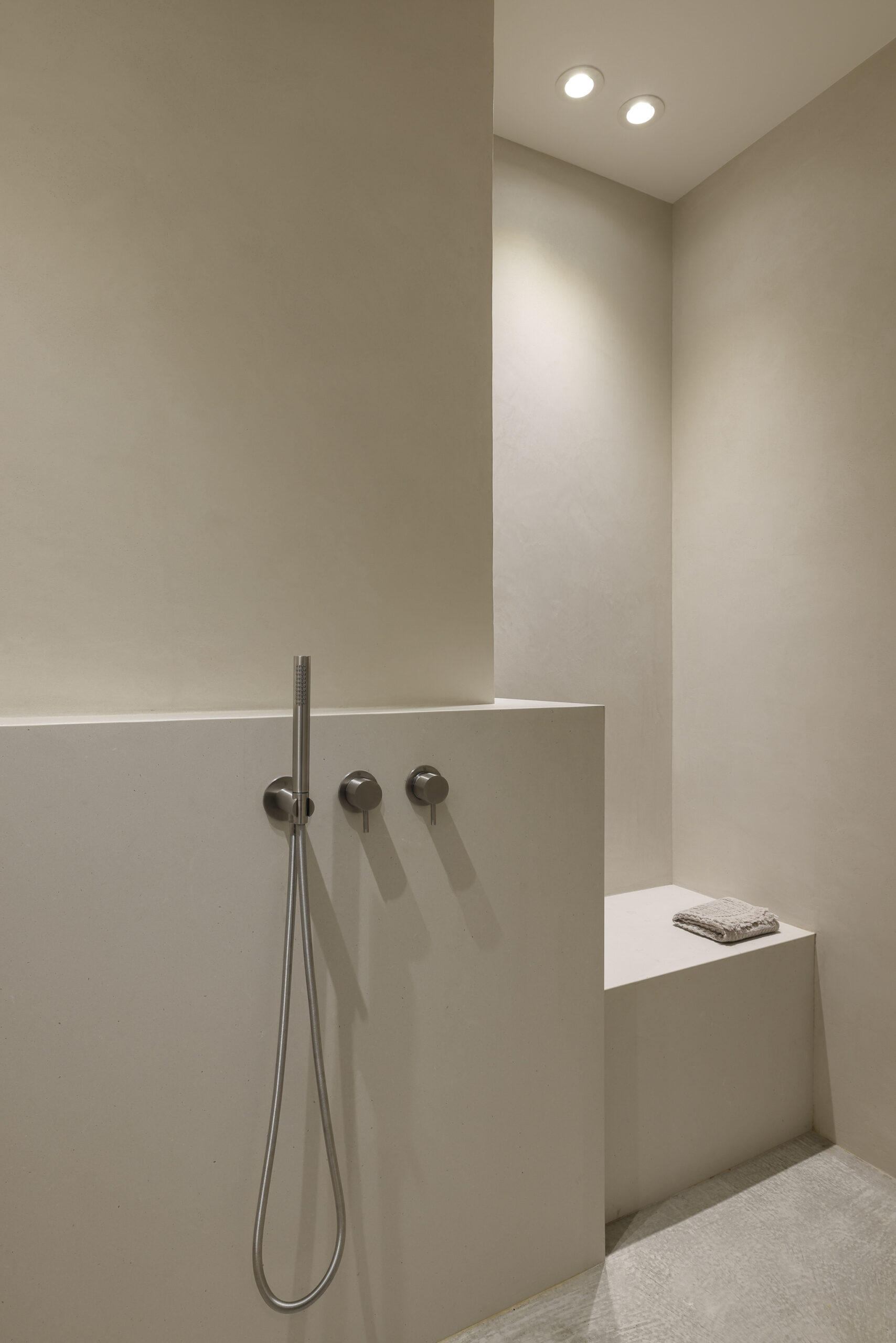 Falken Reynolds took on the project and turned the home into a peaceful, beachside oasis.

– Homes and Gardens