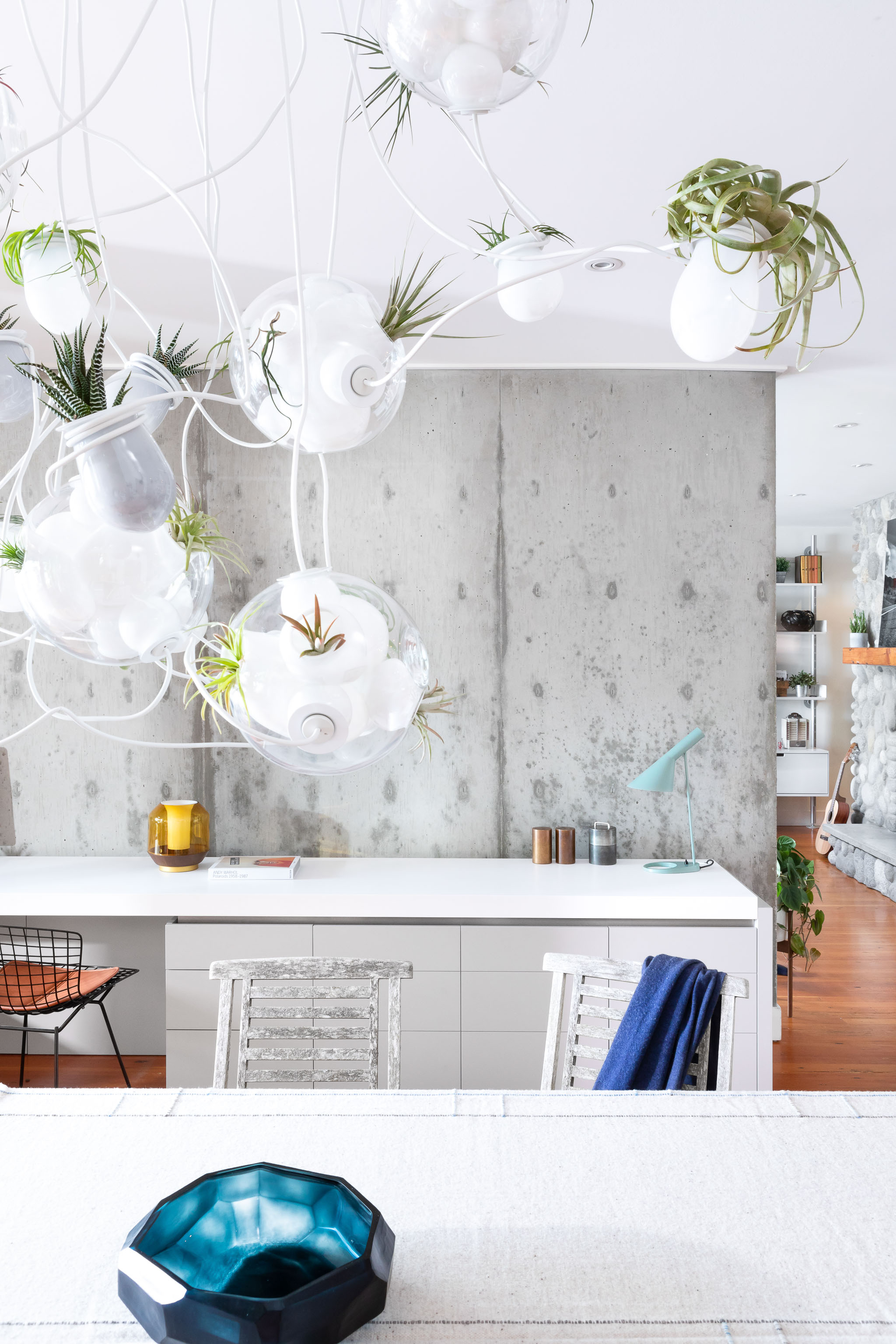 Our client had been living in this home on Indian Arm—a one-road community on the water, just outside of Vancouver—for more than 12 years. She loved the house – the location, the views, the layout, but it was time to freshen it up.
With spectacular views  over the water from the public spaces on the main floor new lighting and furniture connected the cozy interior to nature. A mix of bold and playful pieces with a wall of Vitsœ shelving ensured the right level of whimsy to accompany a dreamcatcher and other collections from a life well lived.
A built in desk and console flank a casual dining room and this banquette was created specifically for sipping morning coffee while looking out over the water.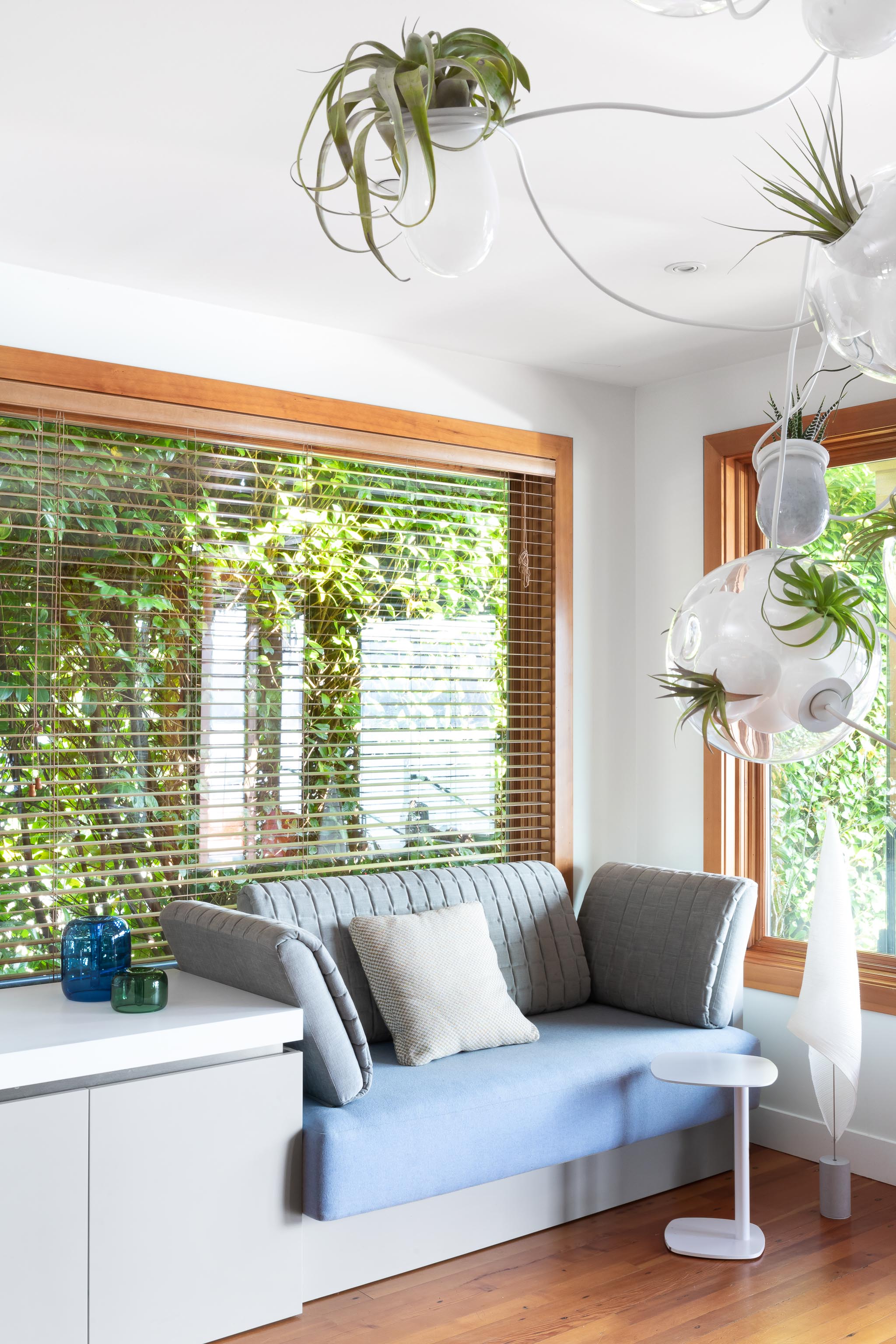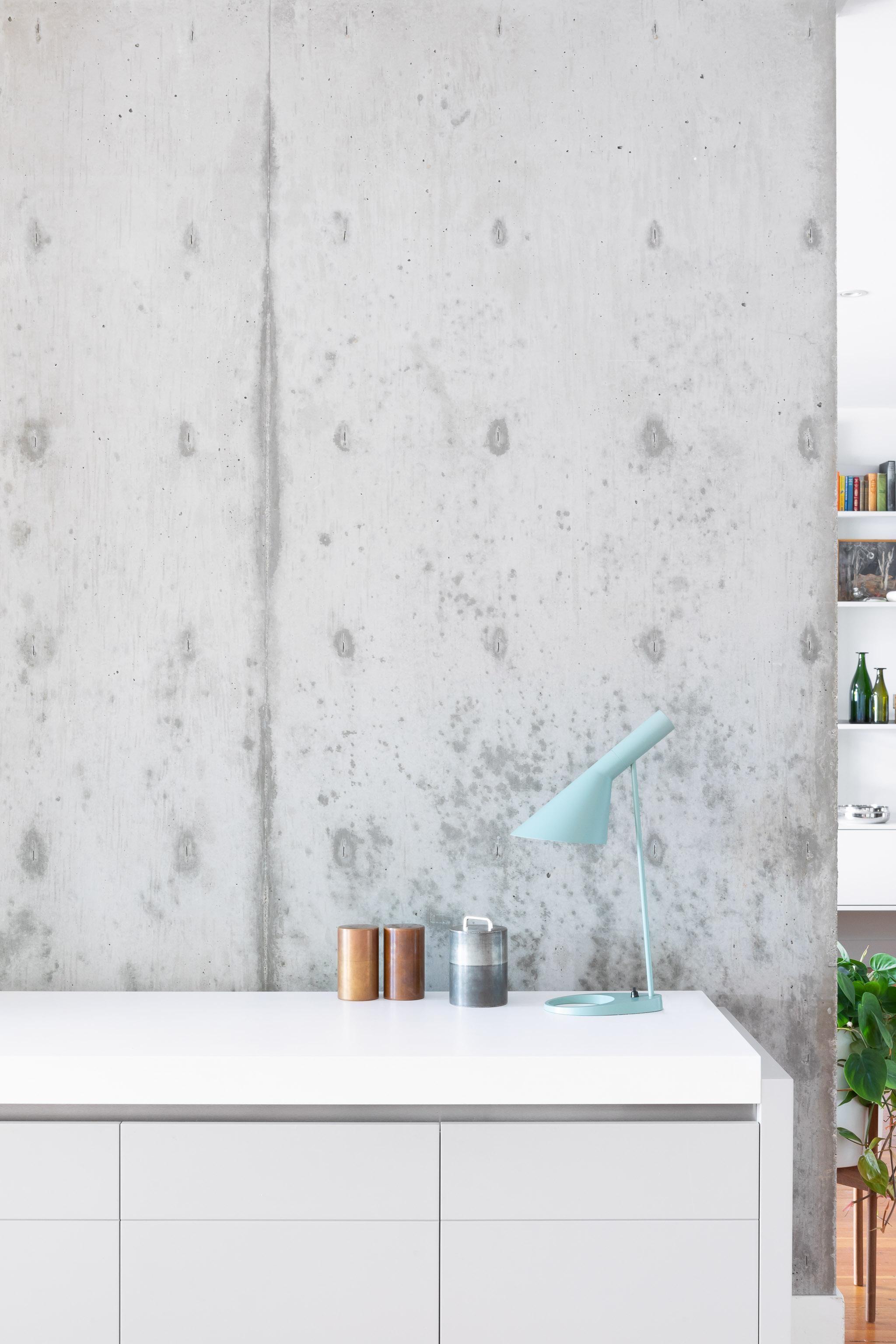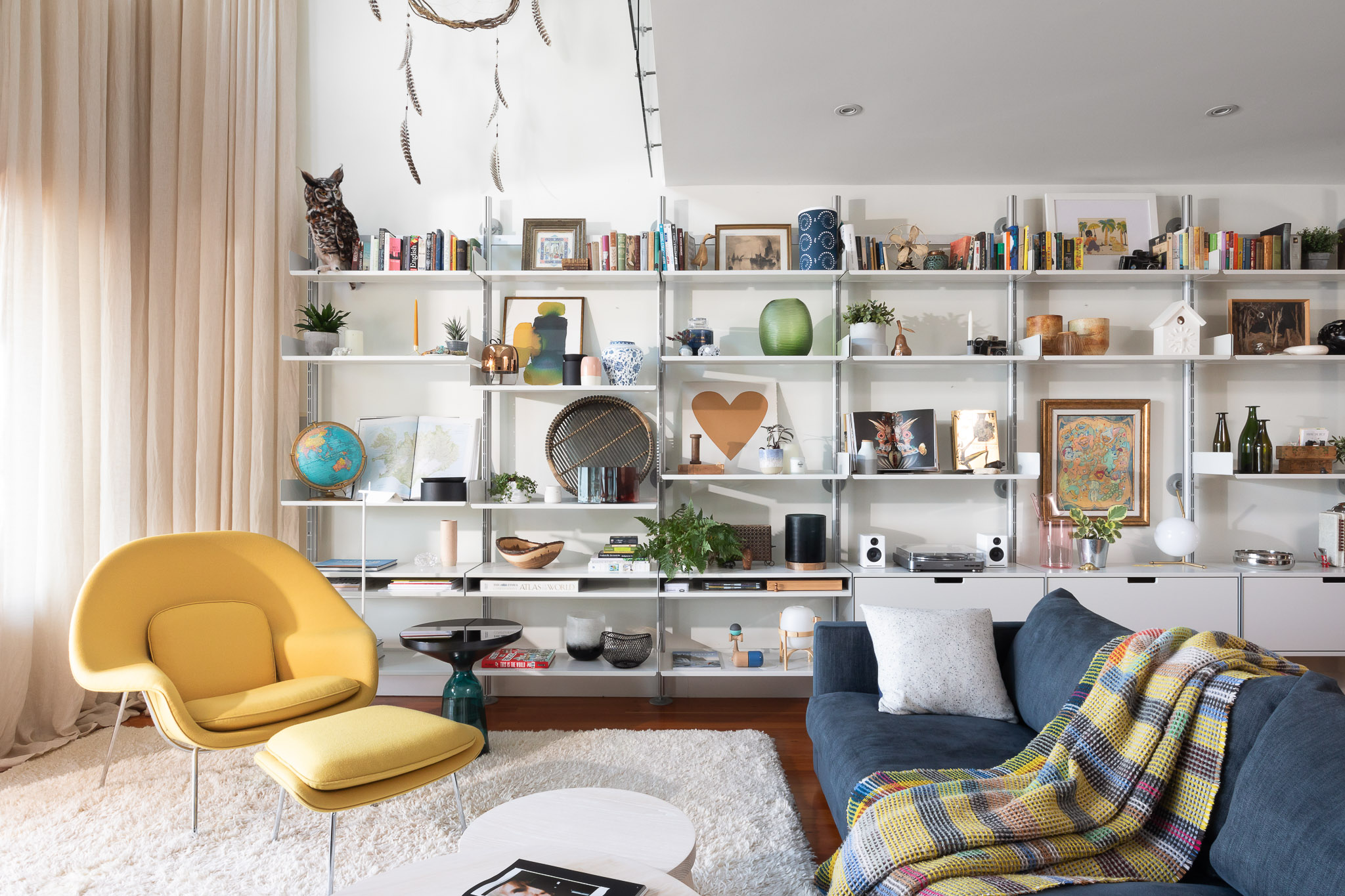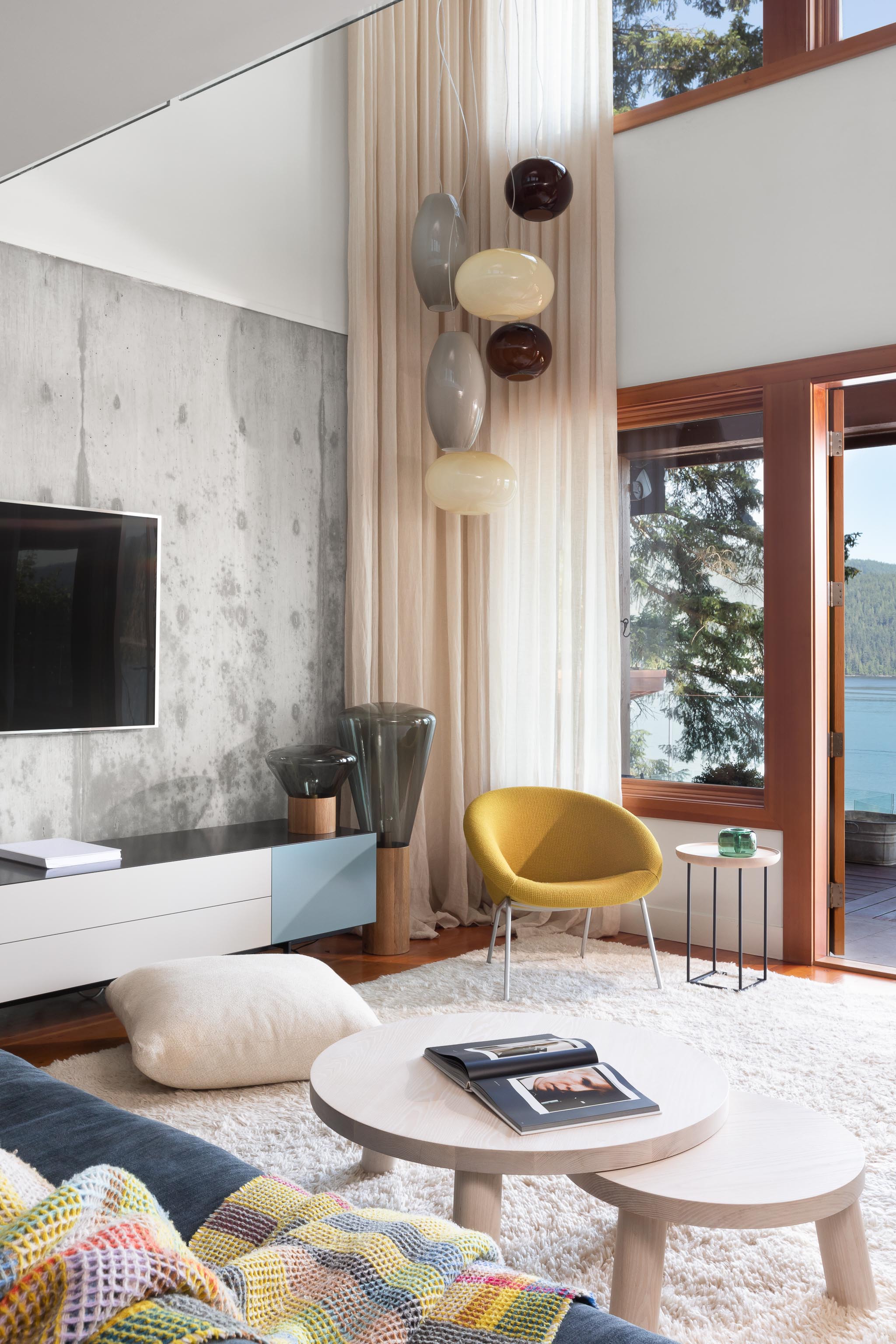 18′ high linen panels add softness and conceal an awkward intersection between the horizontal lines of the window and concrete wall.