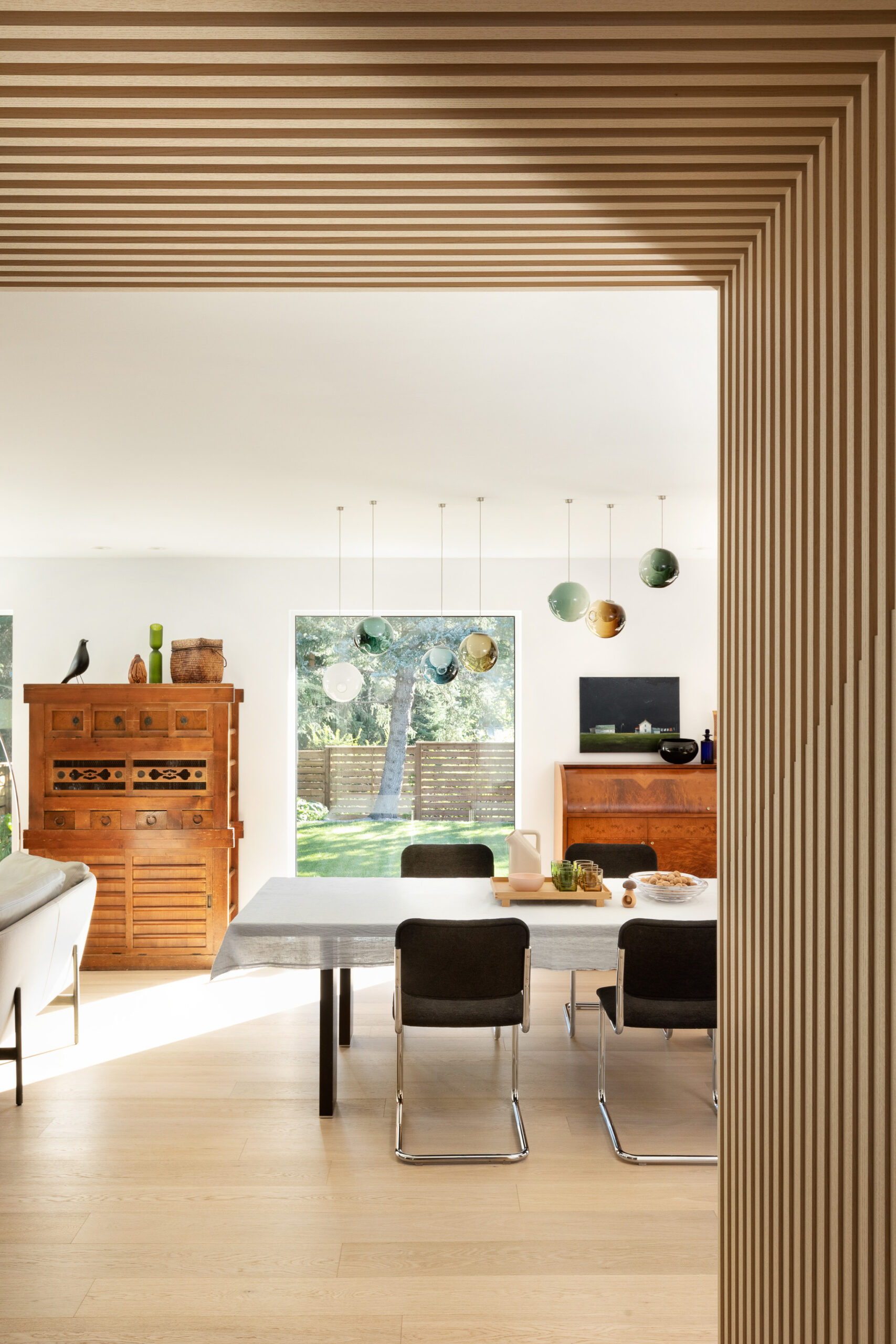 Overview
An active family of four loved their quiet neighbourhood, with its mature trees, and access to an expanding cycling network so they chose to renovate rather than build new. With German and American ancestry, the entire family loves to travel and explore as much as curling up with a good book.
A completely reworked floorpan created a home to comfortably raise the kids and foster connection, to entertain in and use as a refuge and for the family to recharge. A mix of spaces, both open and connected inside and out as well as quiet and cozy corners were key. Large windows connected the interior to the gardens, and strategically placed walls provided ample space for the family's collection of art and vintage furniture.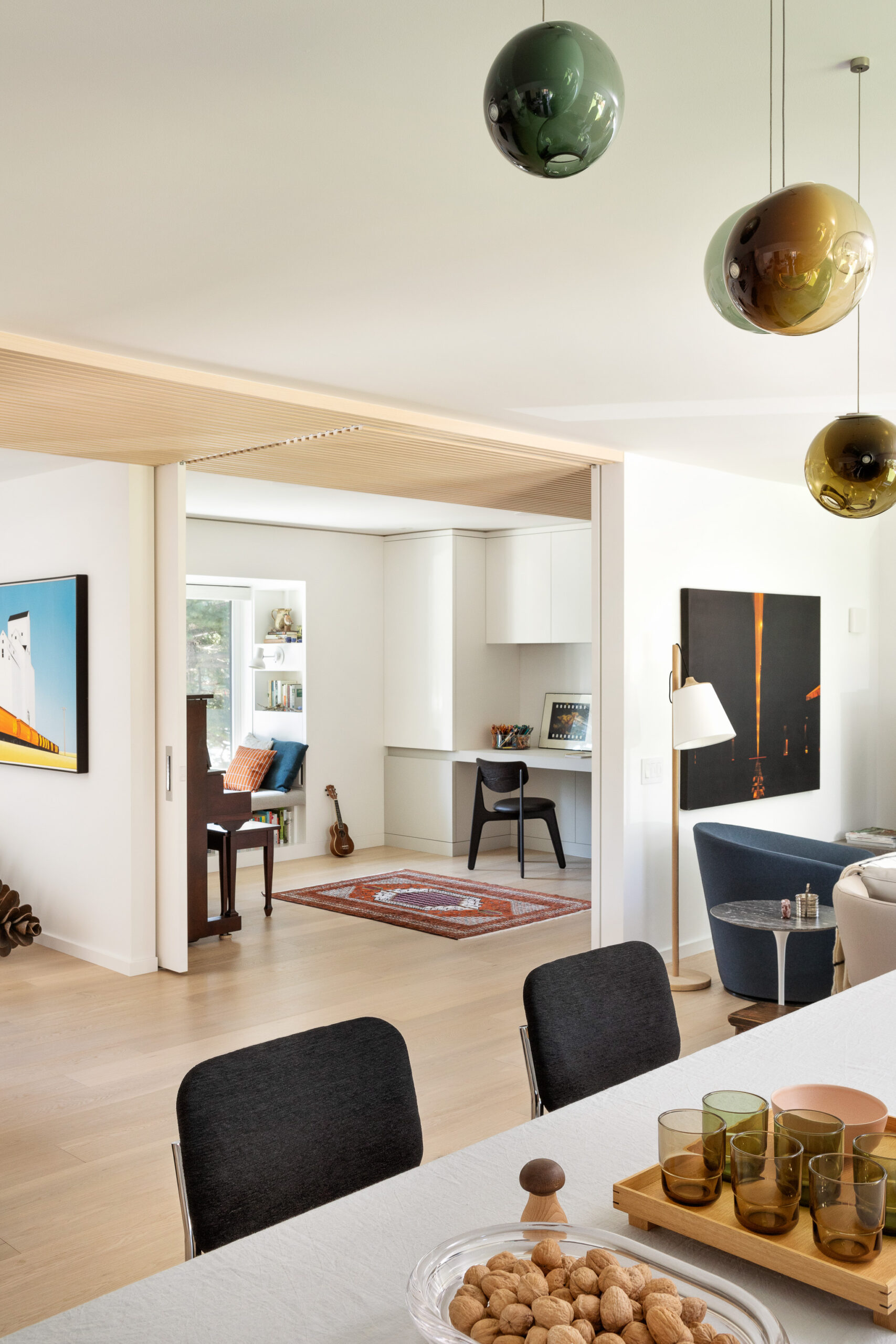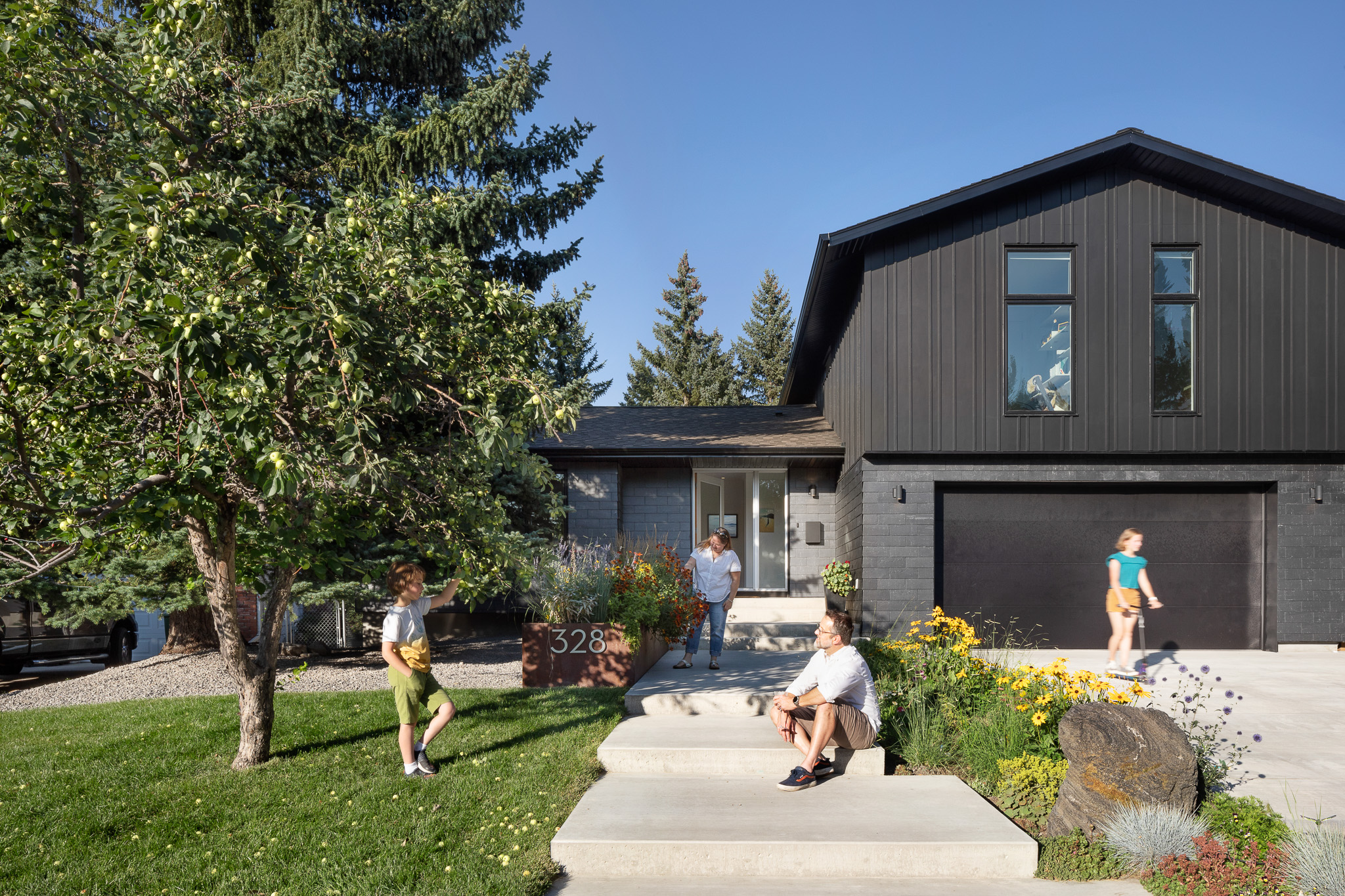 The sunken kitchen is strategically located close to the mudroom and parking garage entrance as well as a large entertaining deck in an expansive back yard filled with vegetable and flower gardens. The island acts as a buffet table for casual summer entertaining.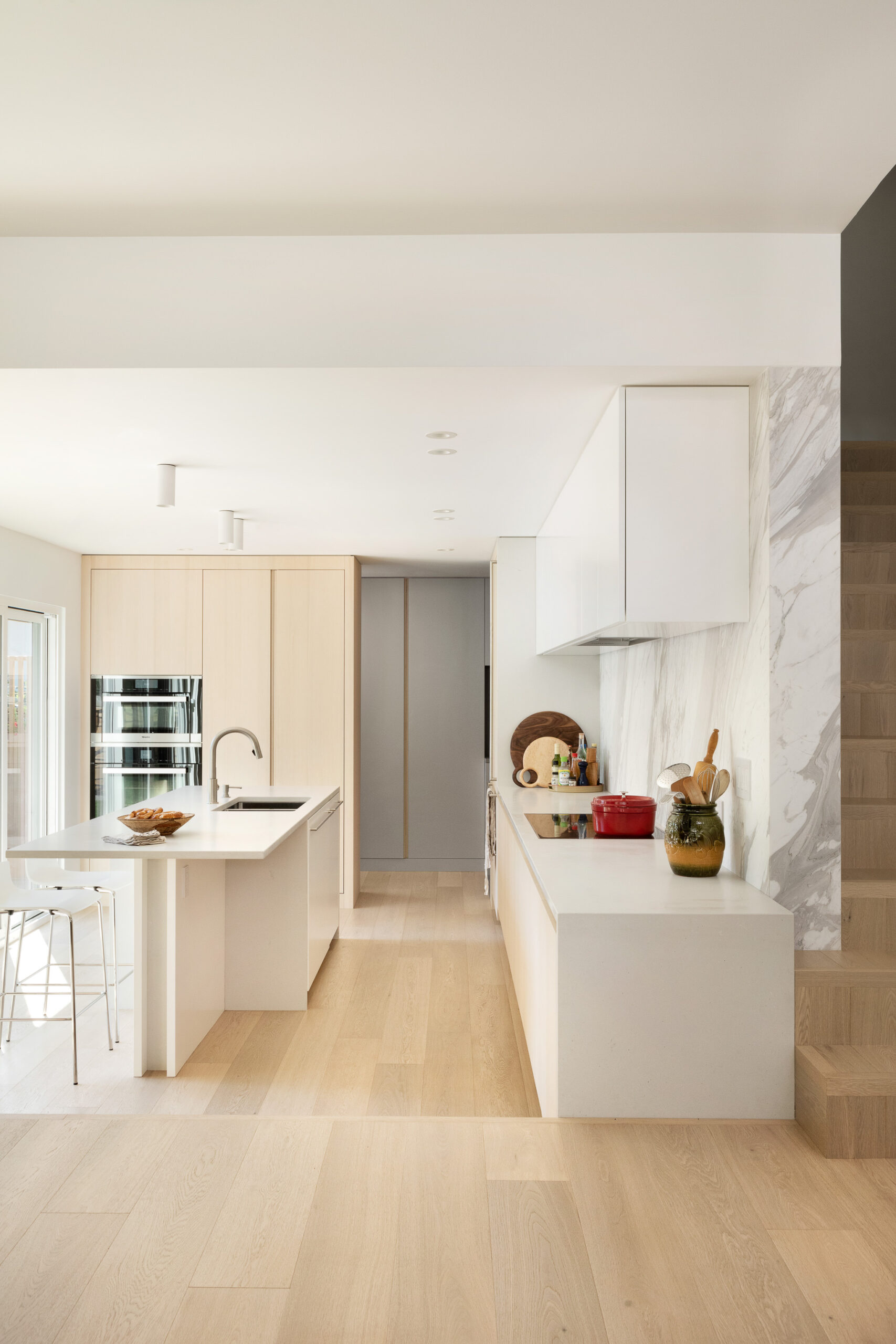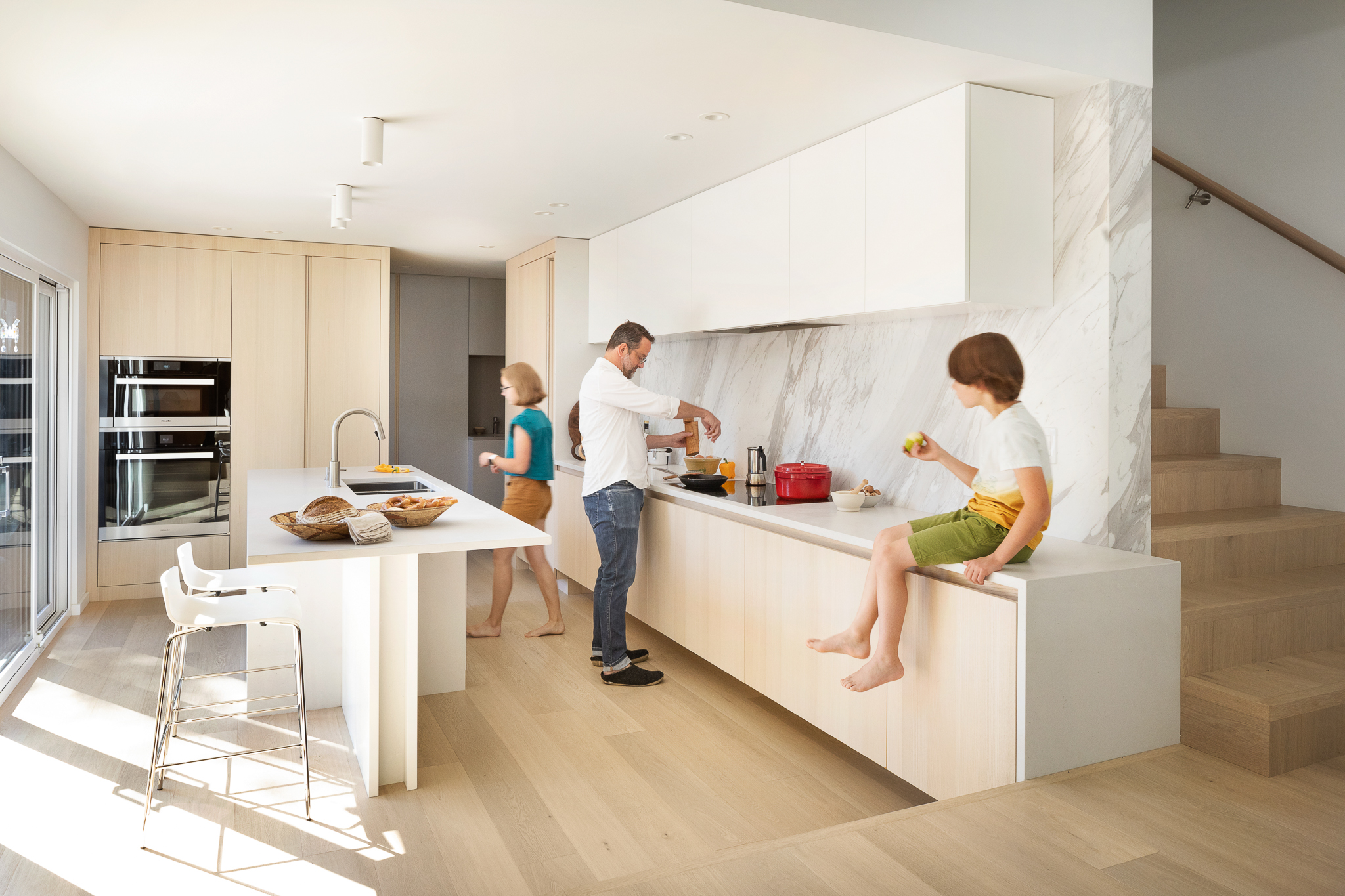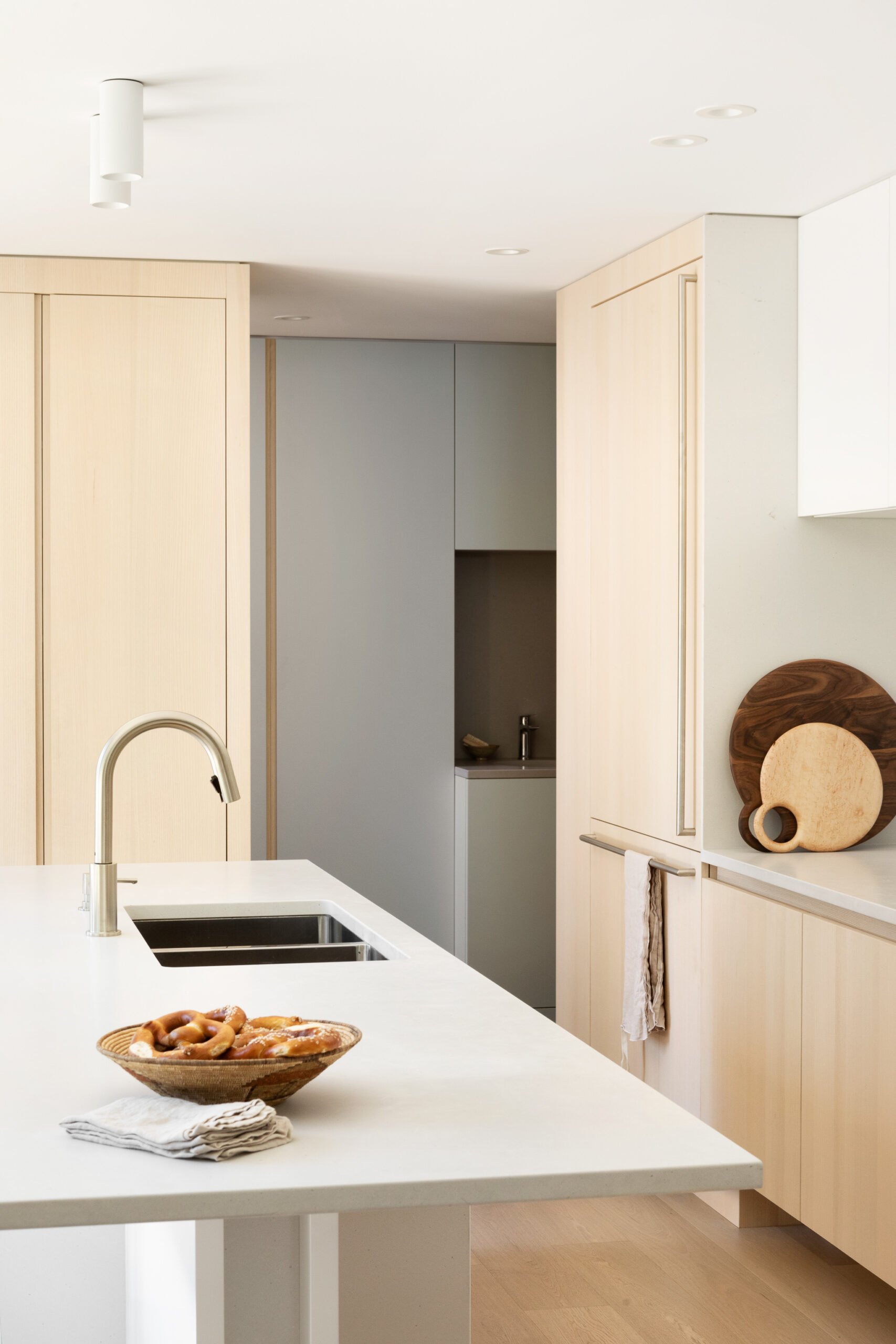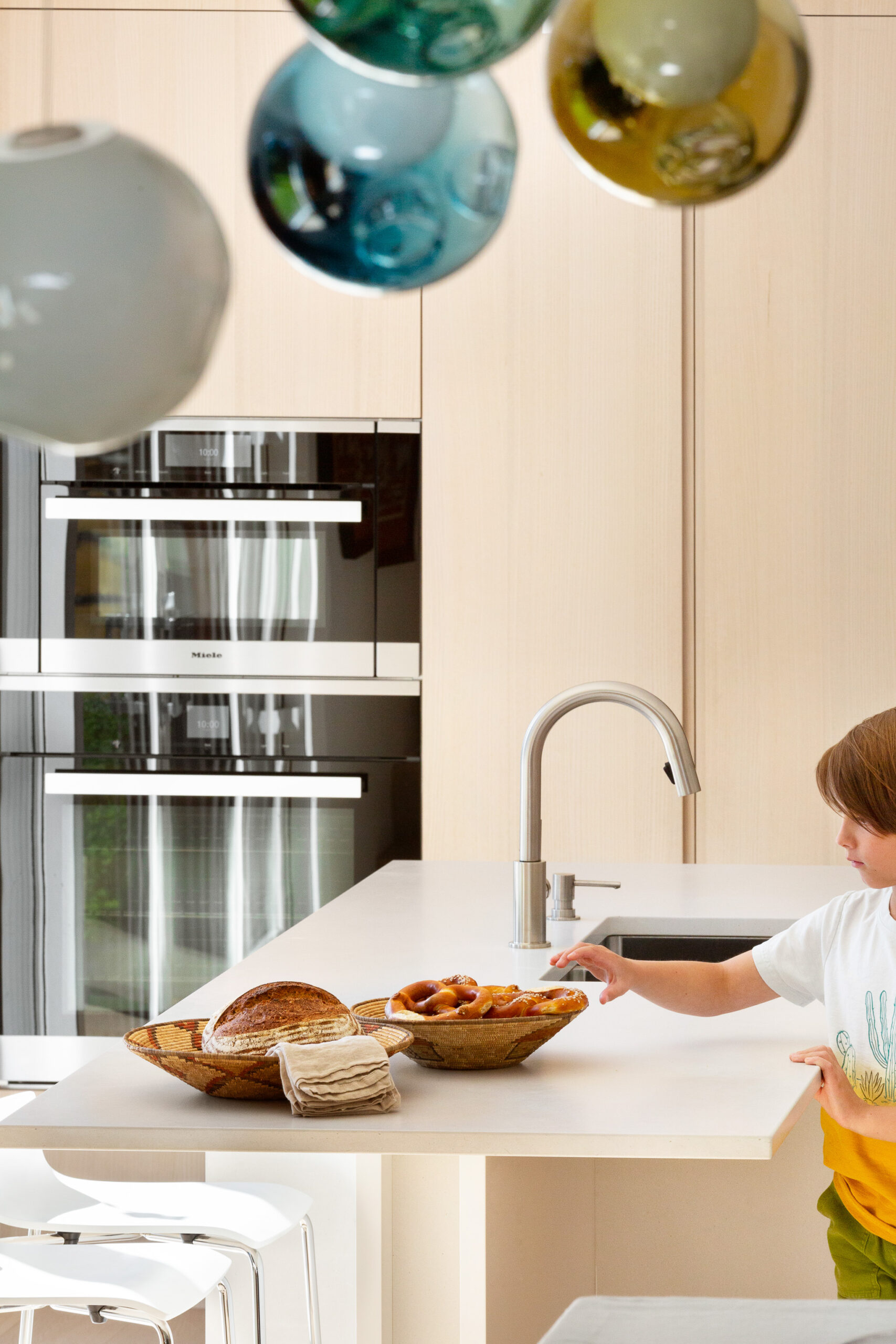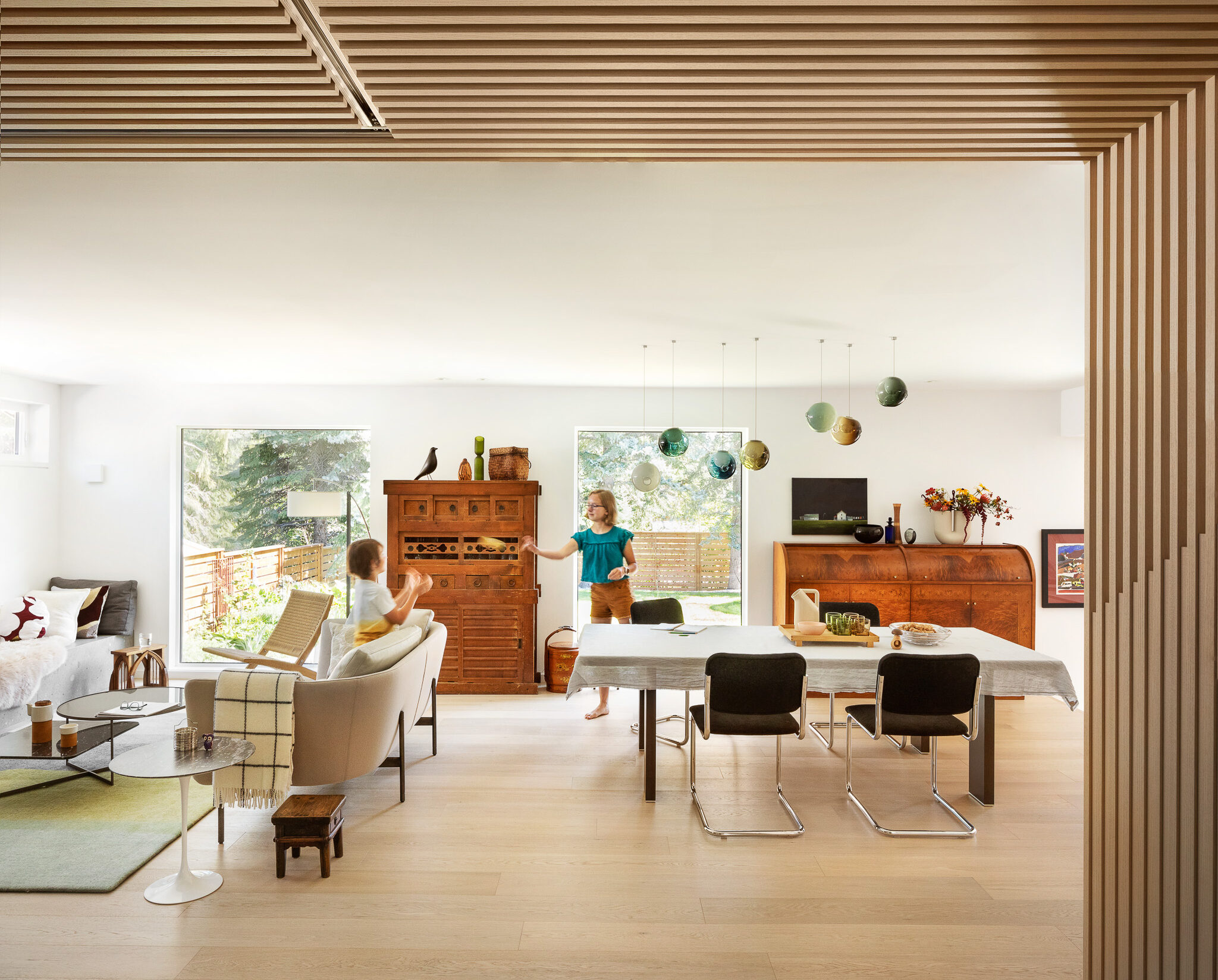 "Now, the cheerful, open home suits the family living in it in a way that it never could before, thanks to all of the customized spaces."

- Dwell, March 2022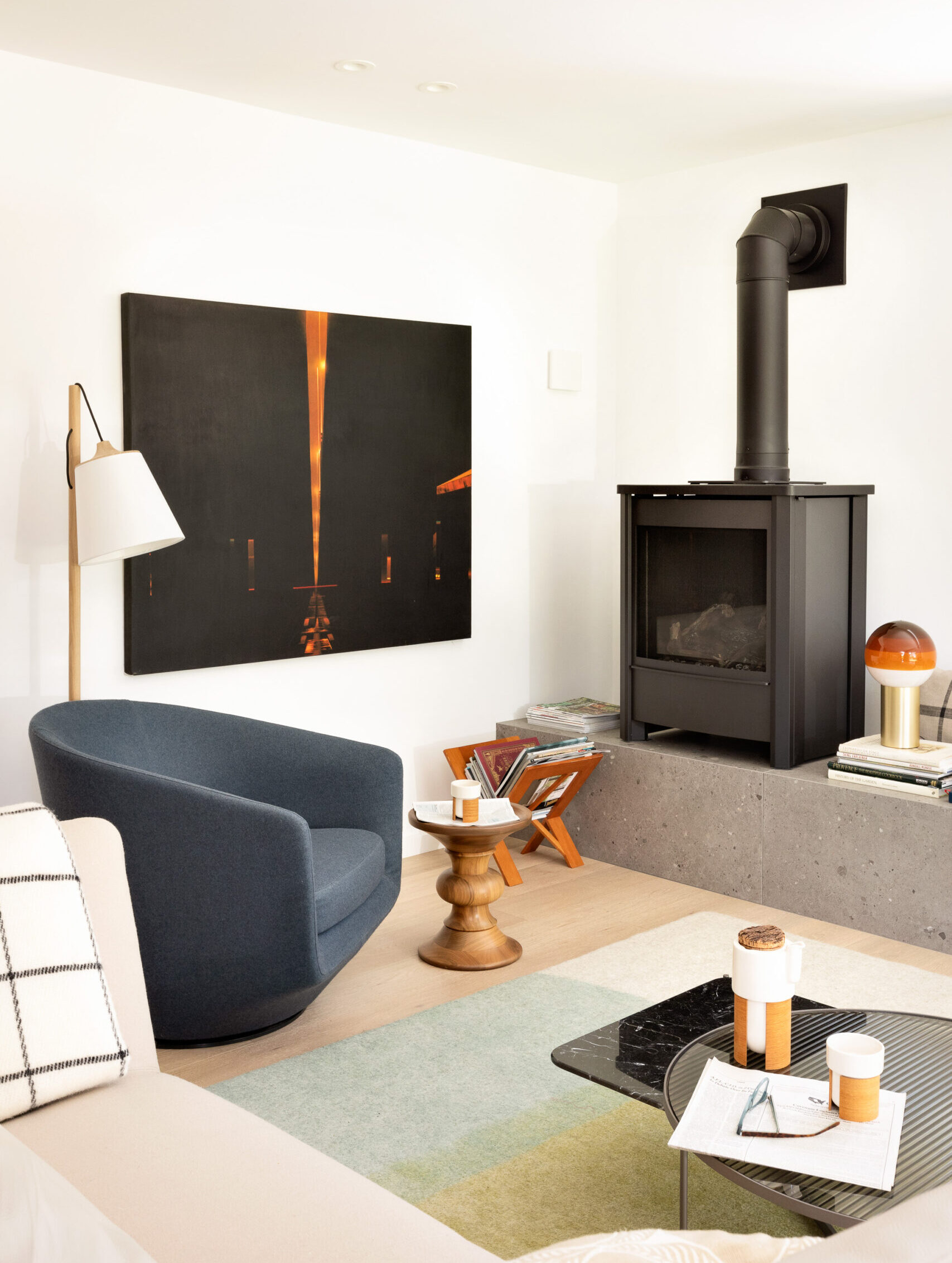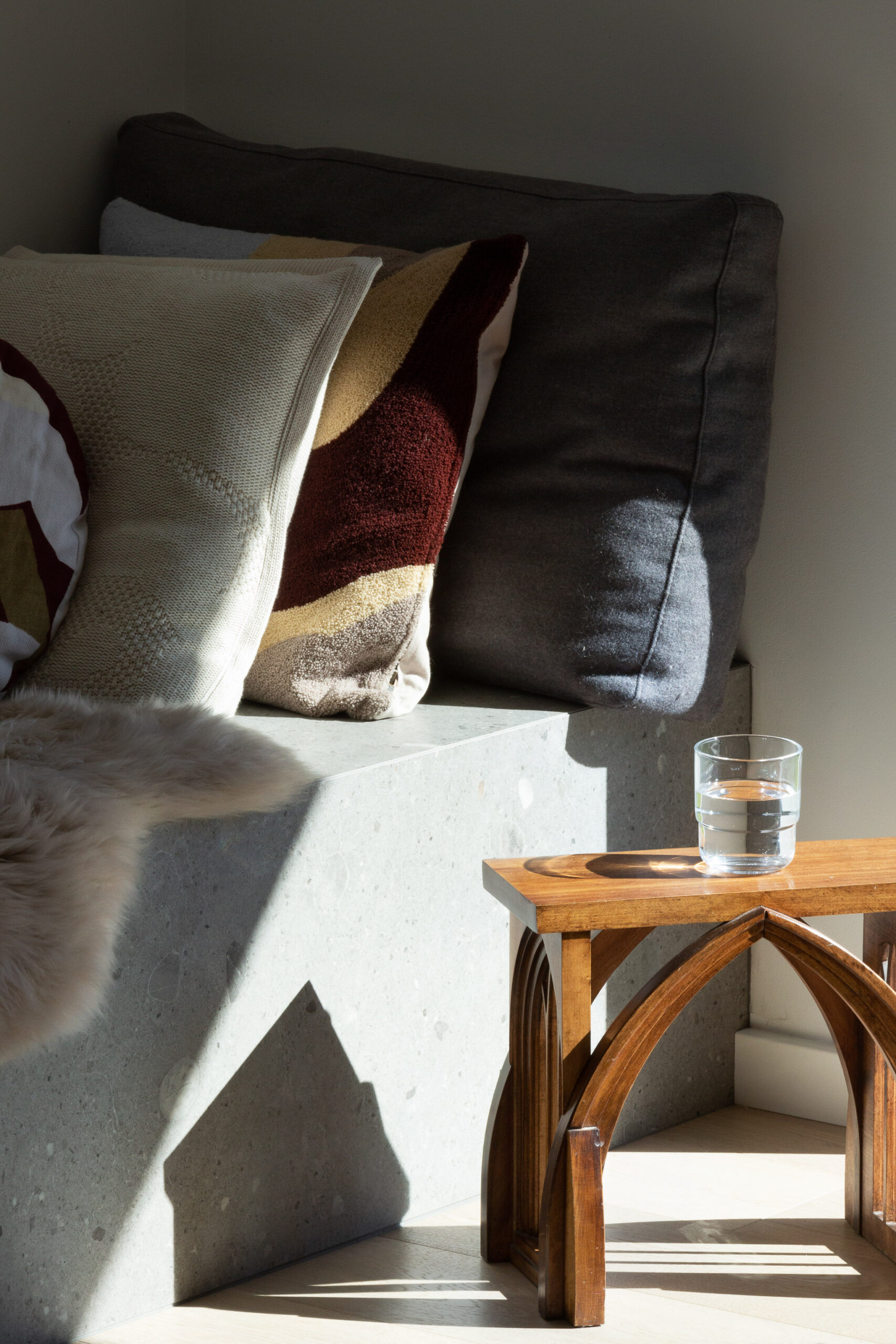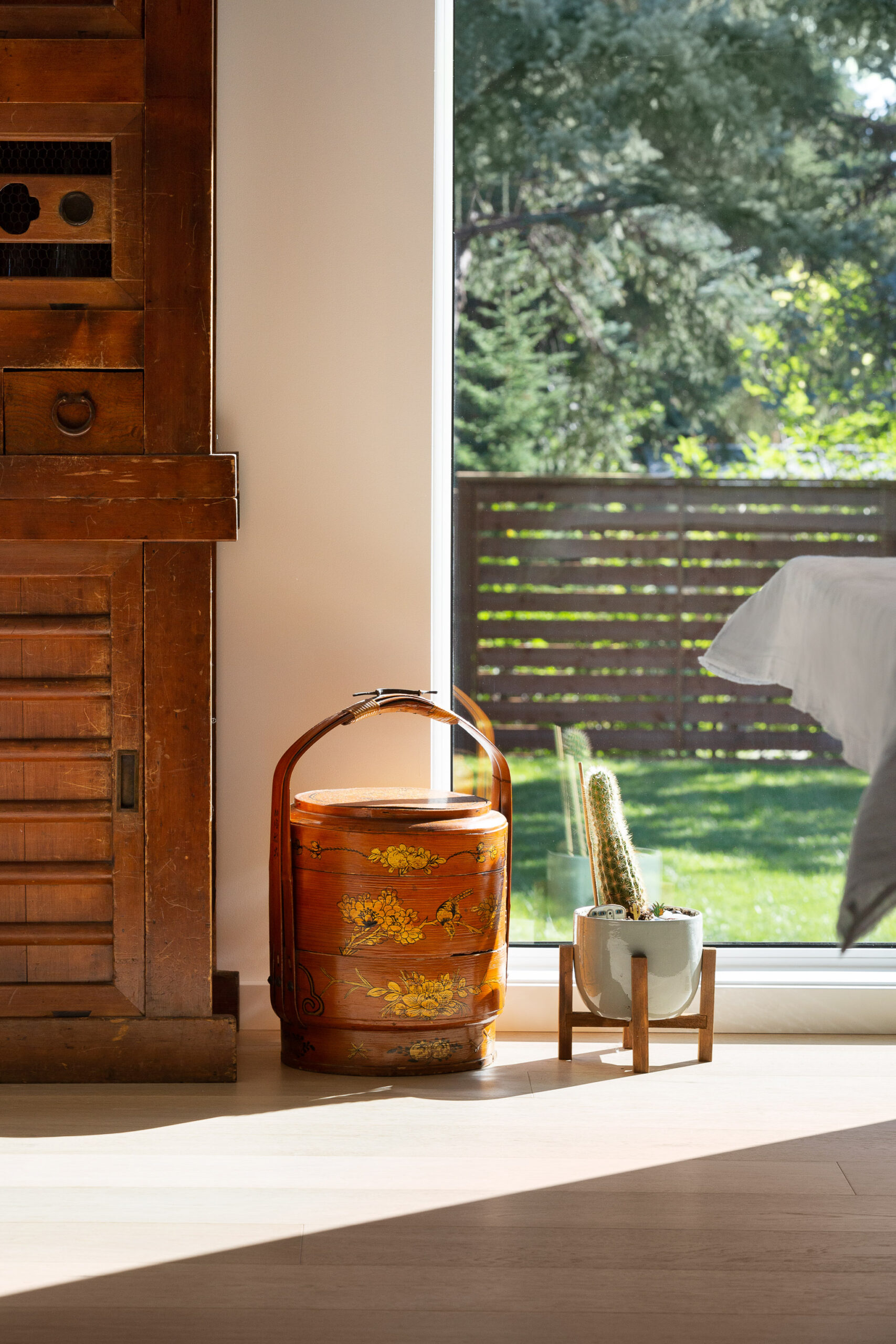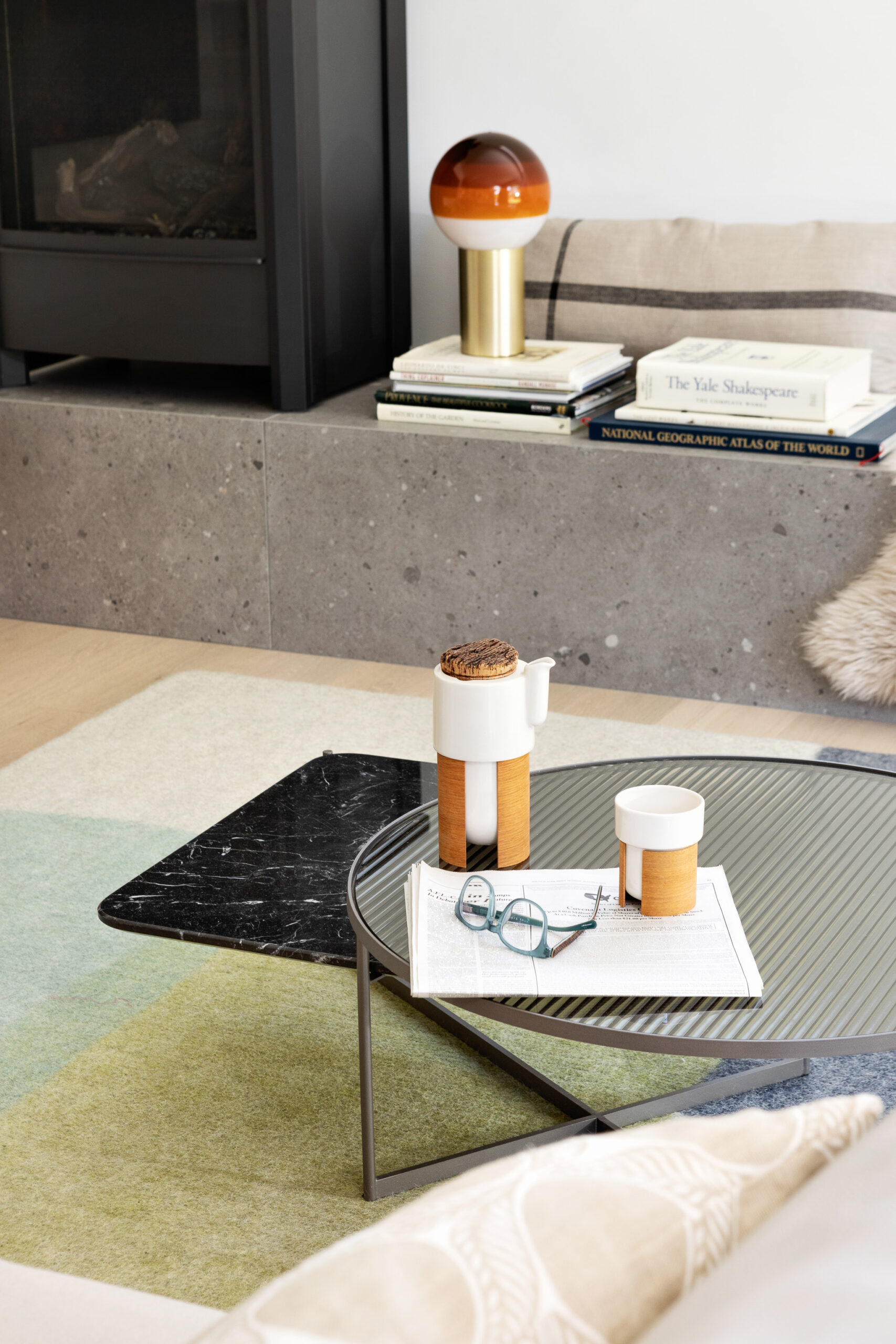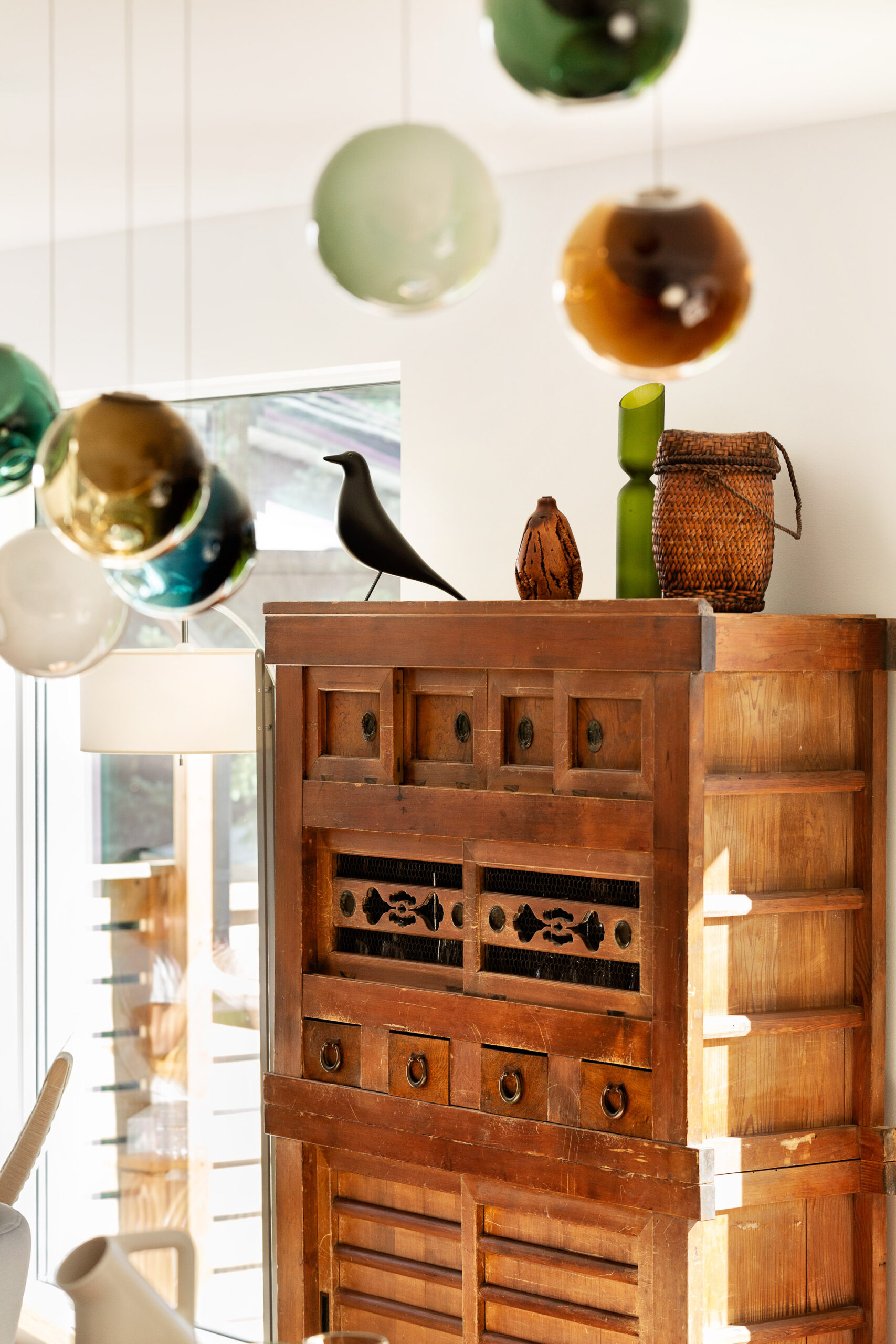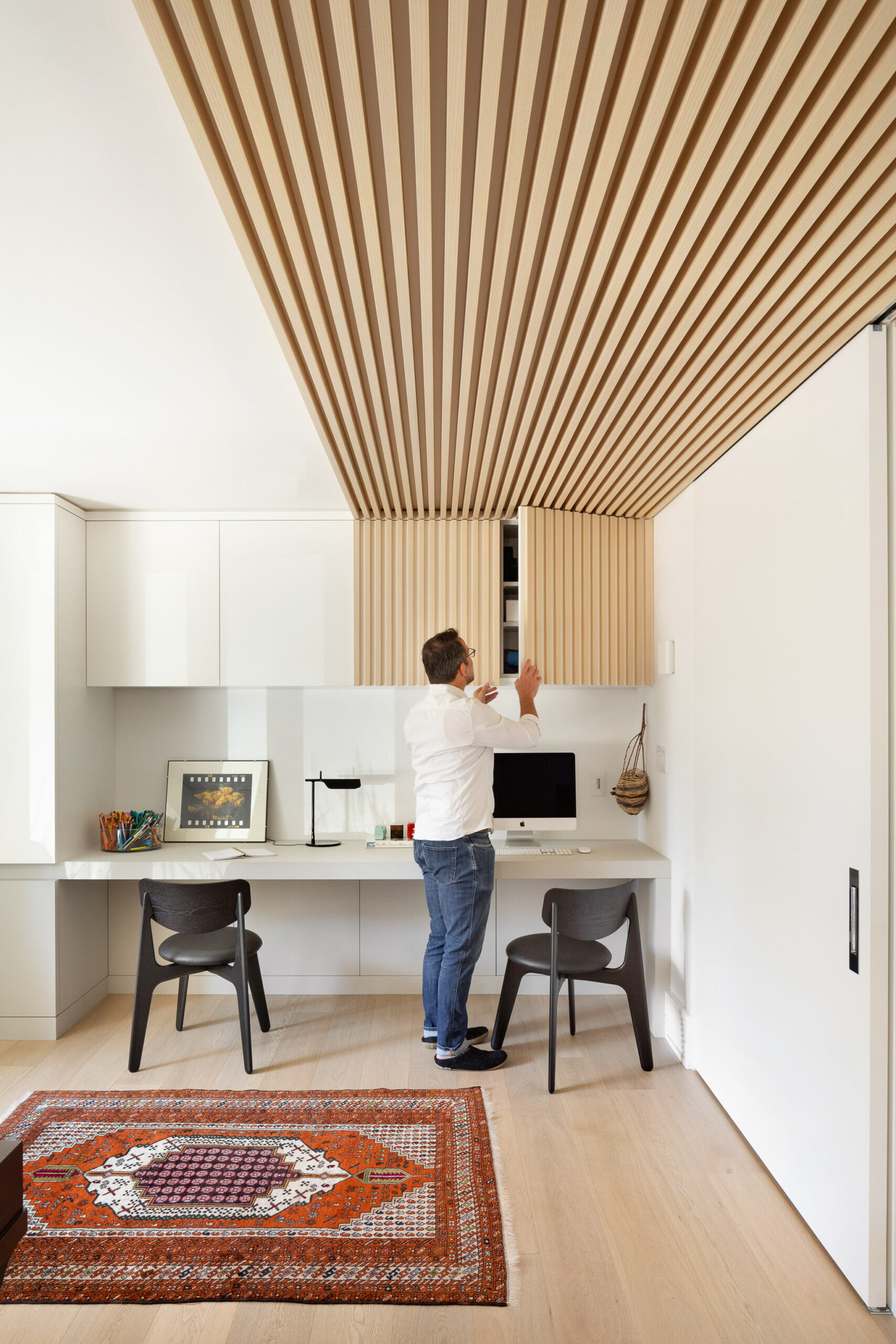 A Think Room was created on the main floor with two large sliding walls, allowing it to be sectioned off from the public rooms on the main floor or opened up to them. A window seat shaded by an old spruce tree in the front yard creates a well used cozy reading nook while millwork hides work-from- home essentials (printer, scanner, shredder…) and all the cable management.
Vertical lists of whitened ash on the entry wall continue onto the ceiling above into the Think Room and onto the millwork. When the sliding walls are open they expand the visual size of the Think Room and connect it with the entry, living room and dining room.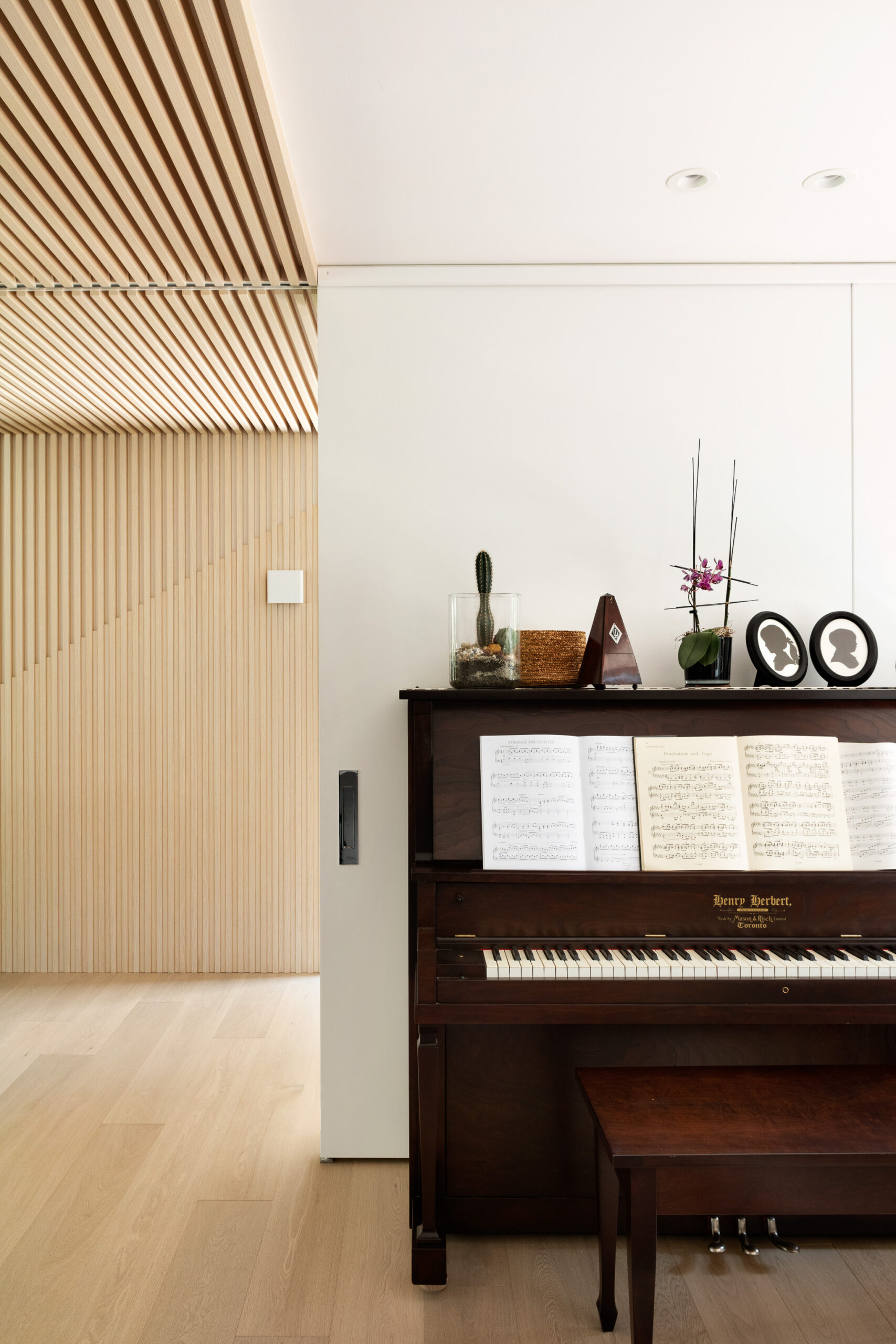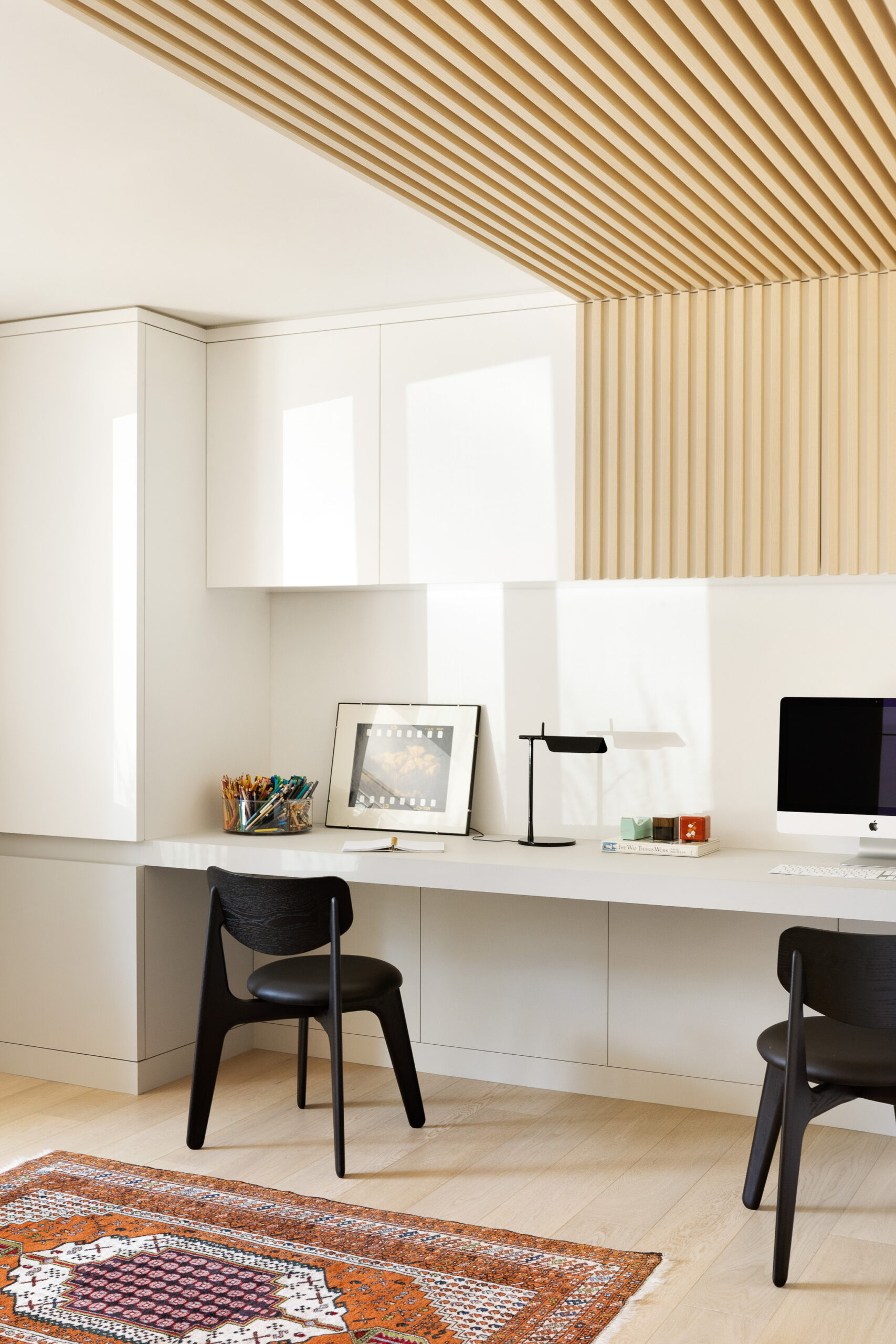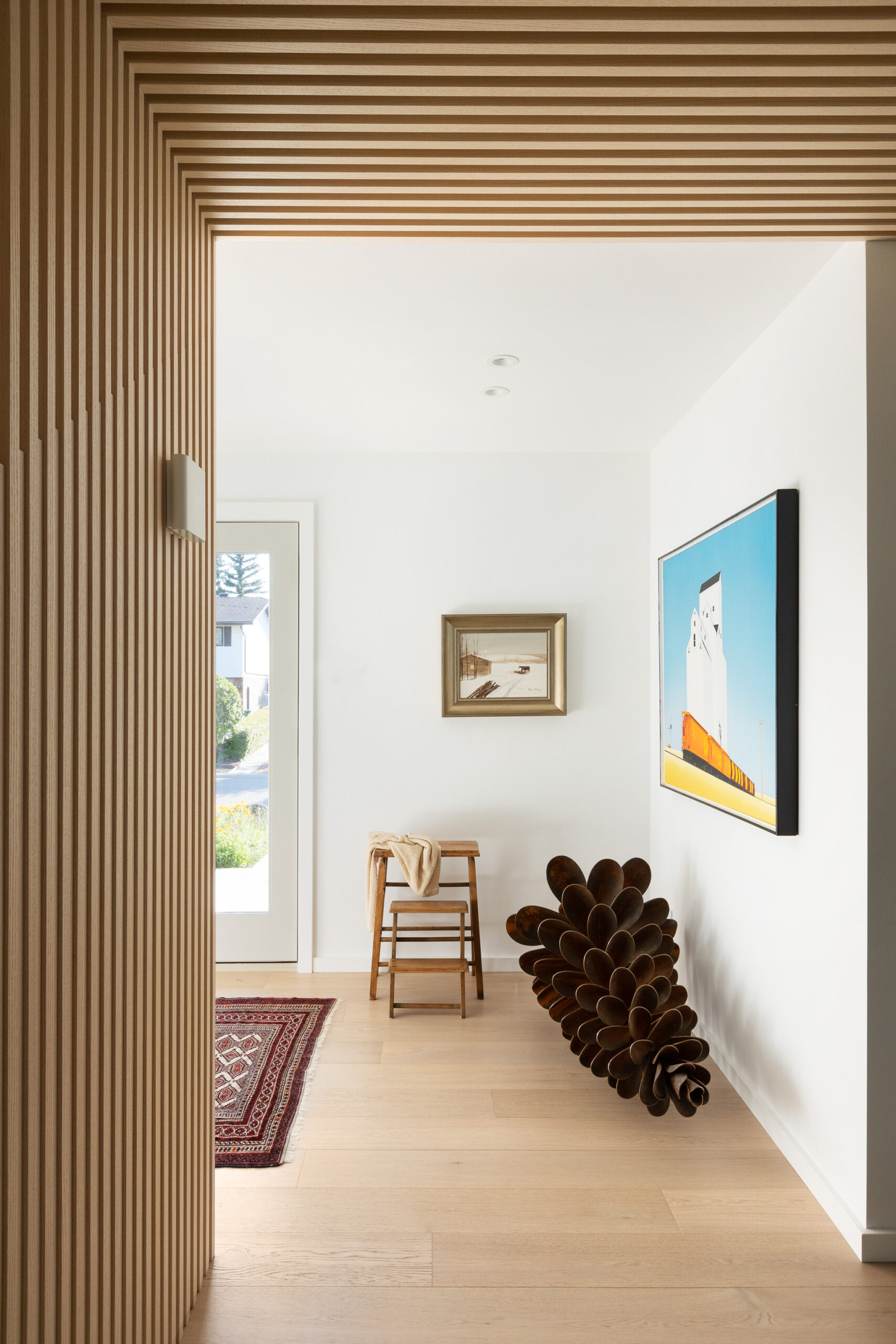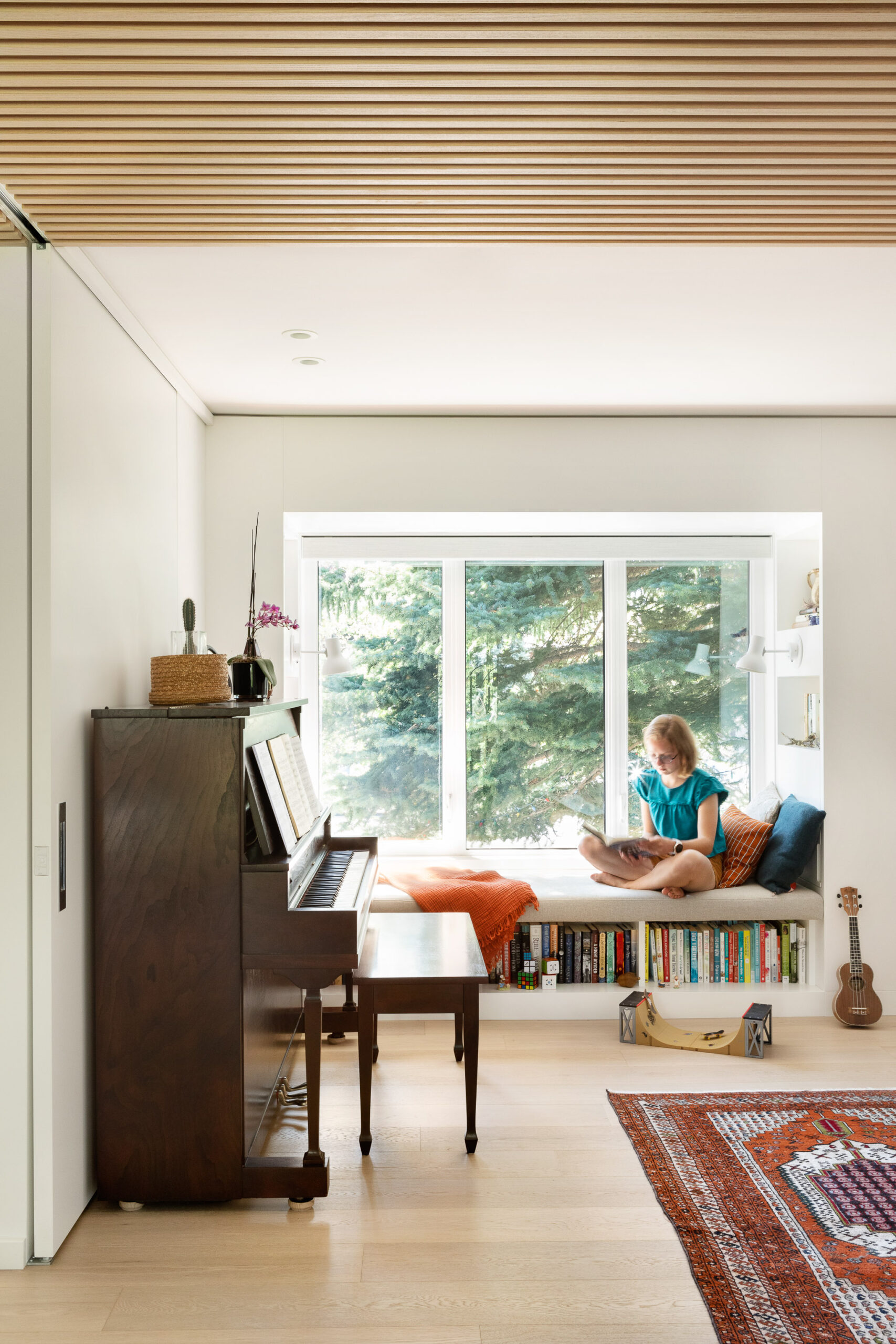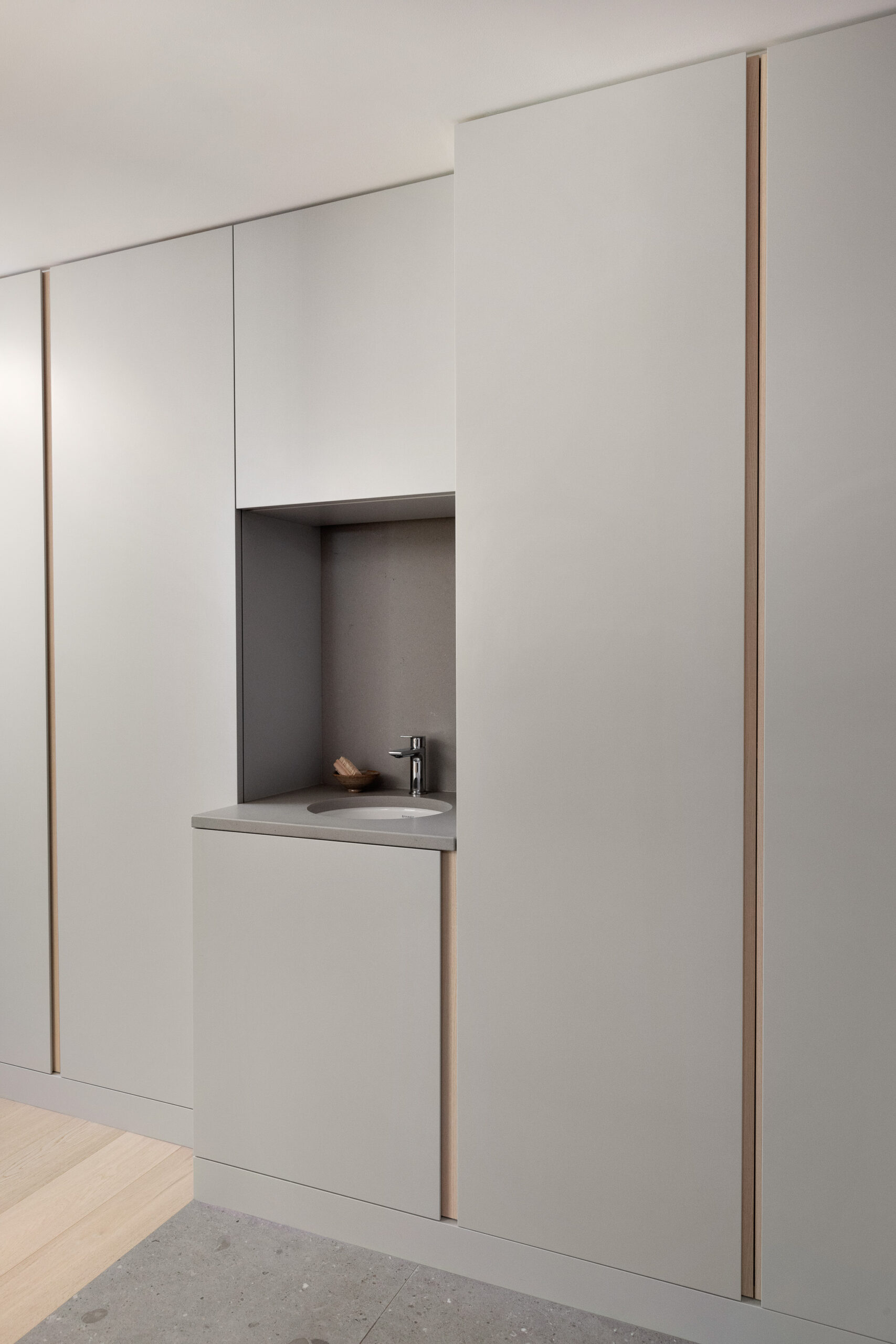 A handwash sink in the mudroom became one of the most practical and timely features in the house. We planned for it prior to the pandemic since the client is a doctor.