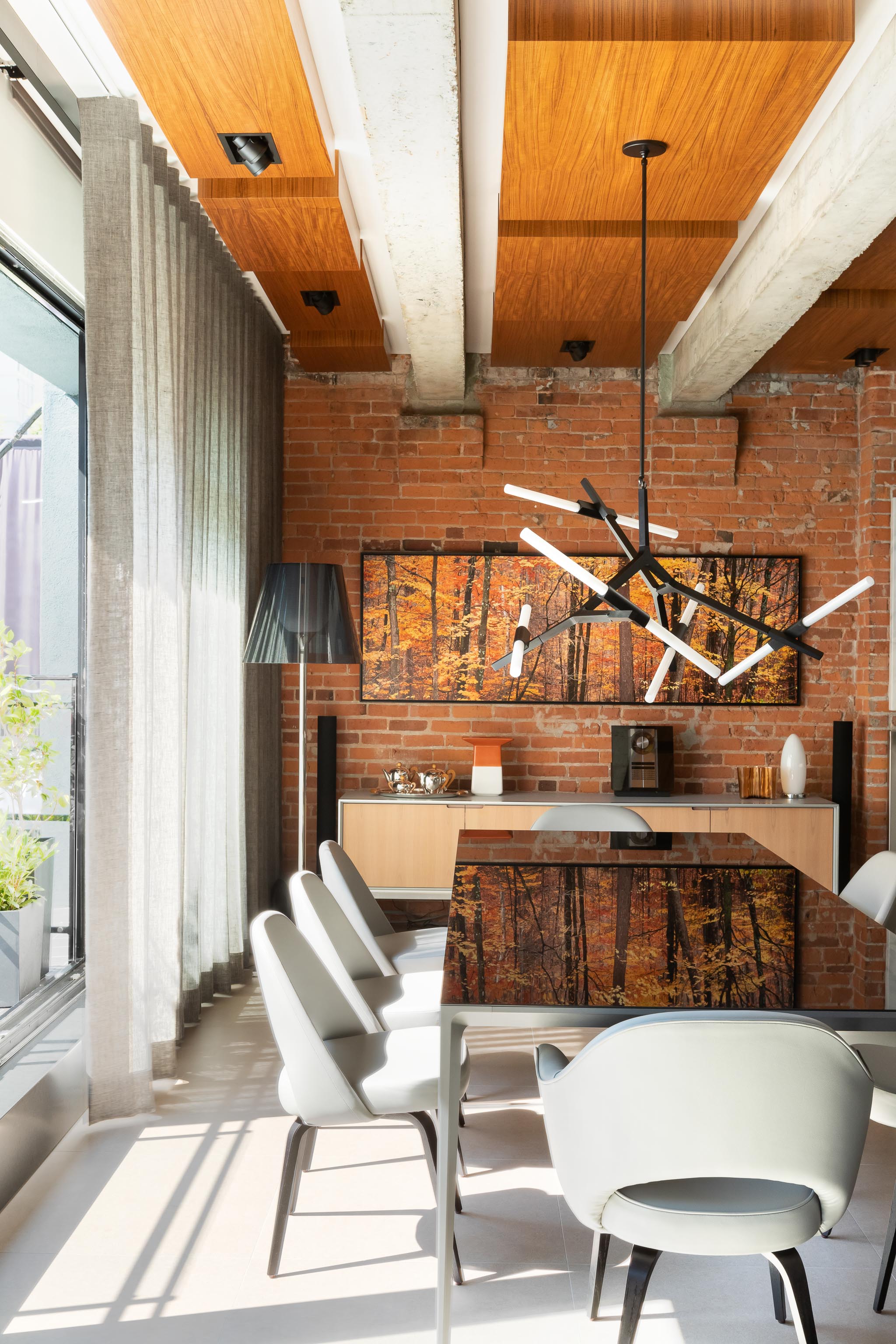 This one-bedroom loft spans 3,000 square feet of a former brick and beam garment factory. Two 2-bedroom apartments were transformed to create this unique city home for a professional couple, their four beagles and extensive collections of Canadian art and vintage industrial design.
By exposing rough brickwork, a board formed concrete elevator shaft and structural concrete beams (all covered up in the 1990s when the building was converted to a residential development) we revealed the richness of the building's heritage. We then layered functional elements with rich tactile finishes, many floating off the walls, to visually juxtapose the industrial past with a refined present.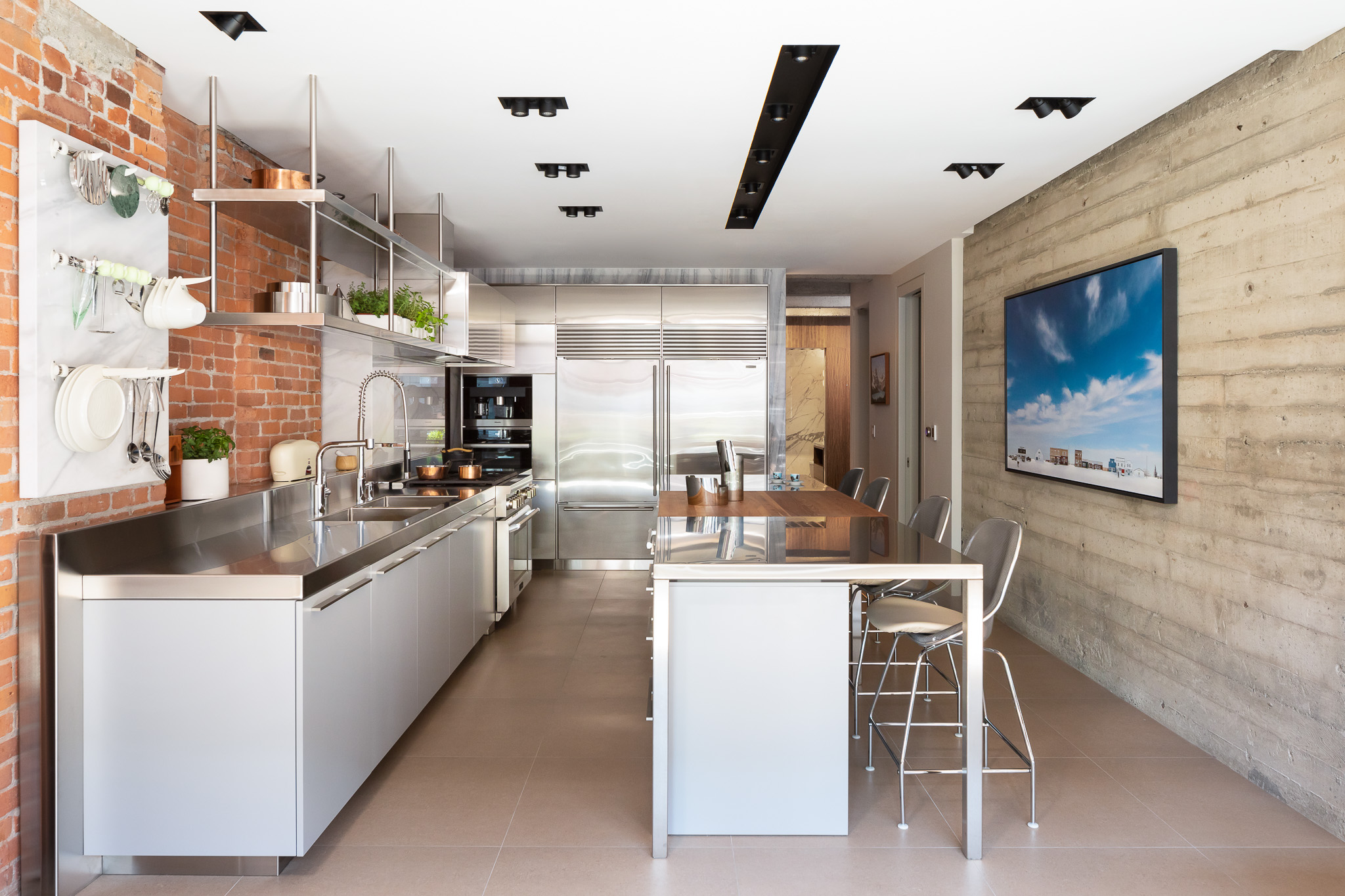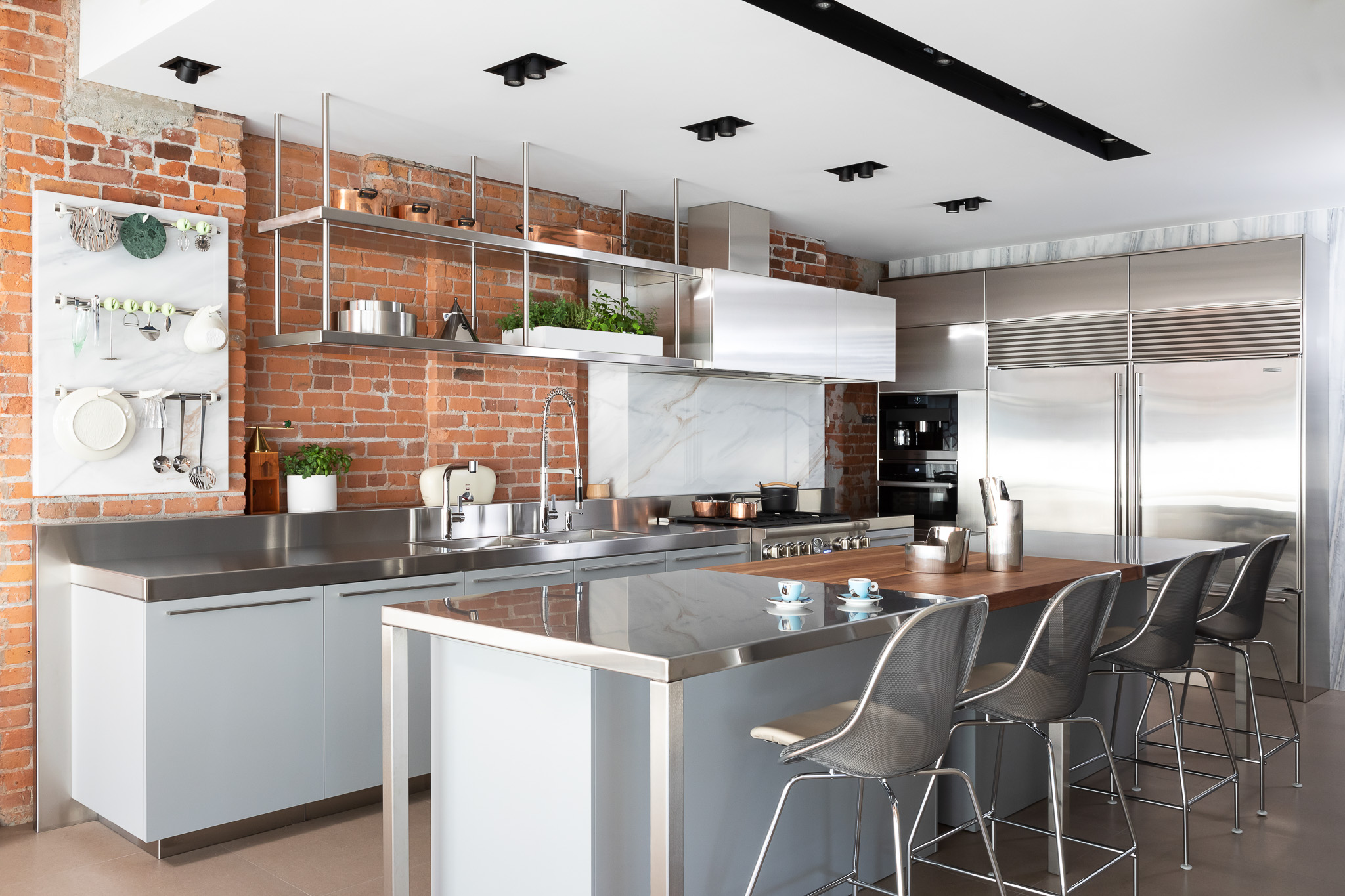 In the kitchen, a low stainless steel back splash floats away from a jagged brick wall, making it easy to clean while still rich with history.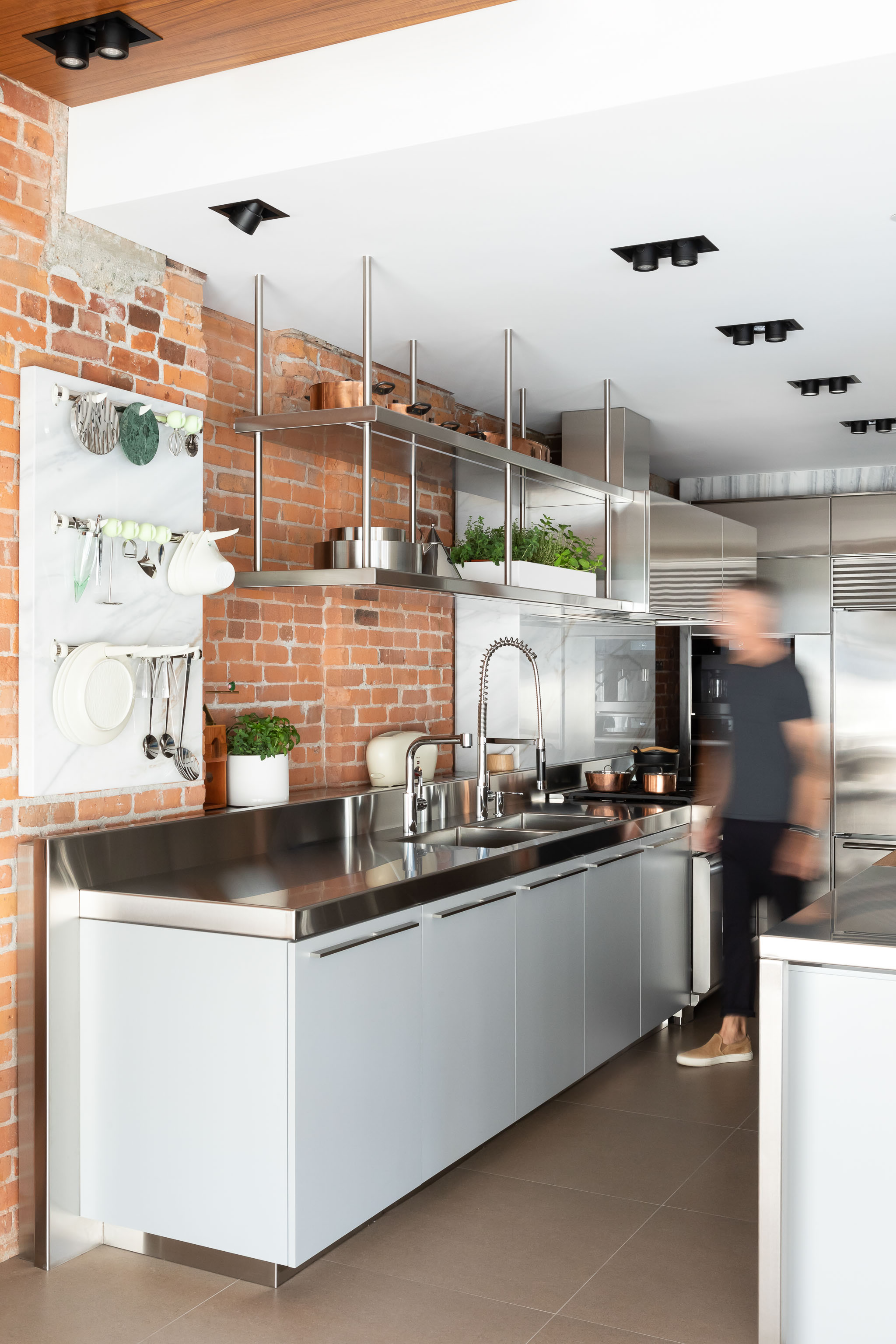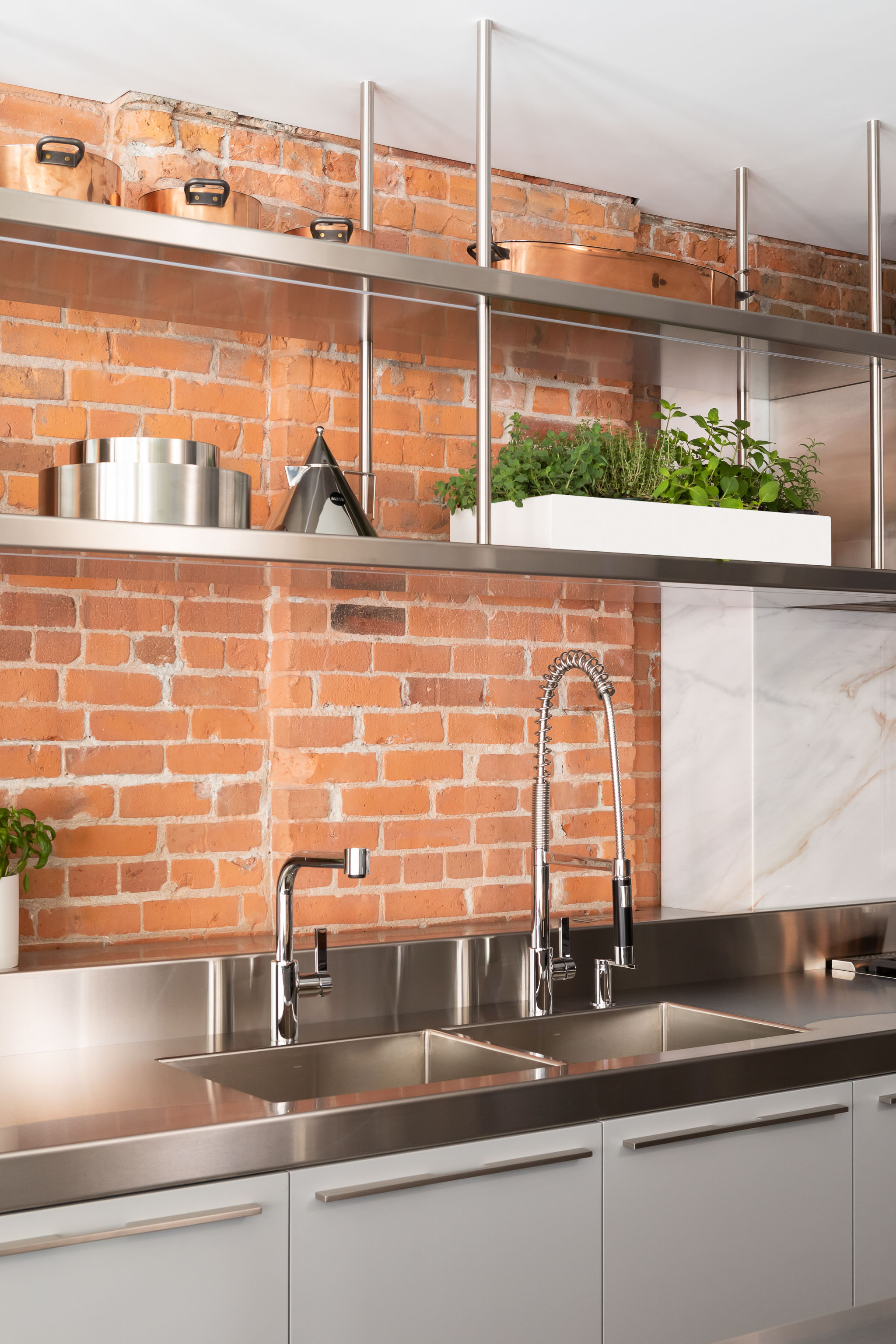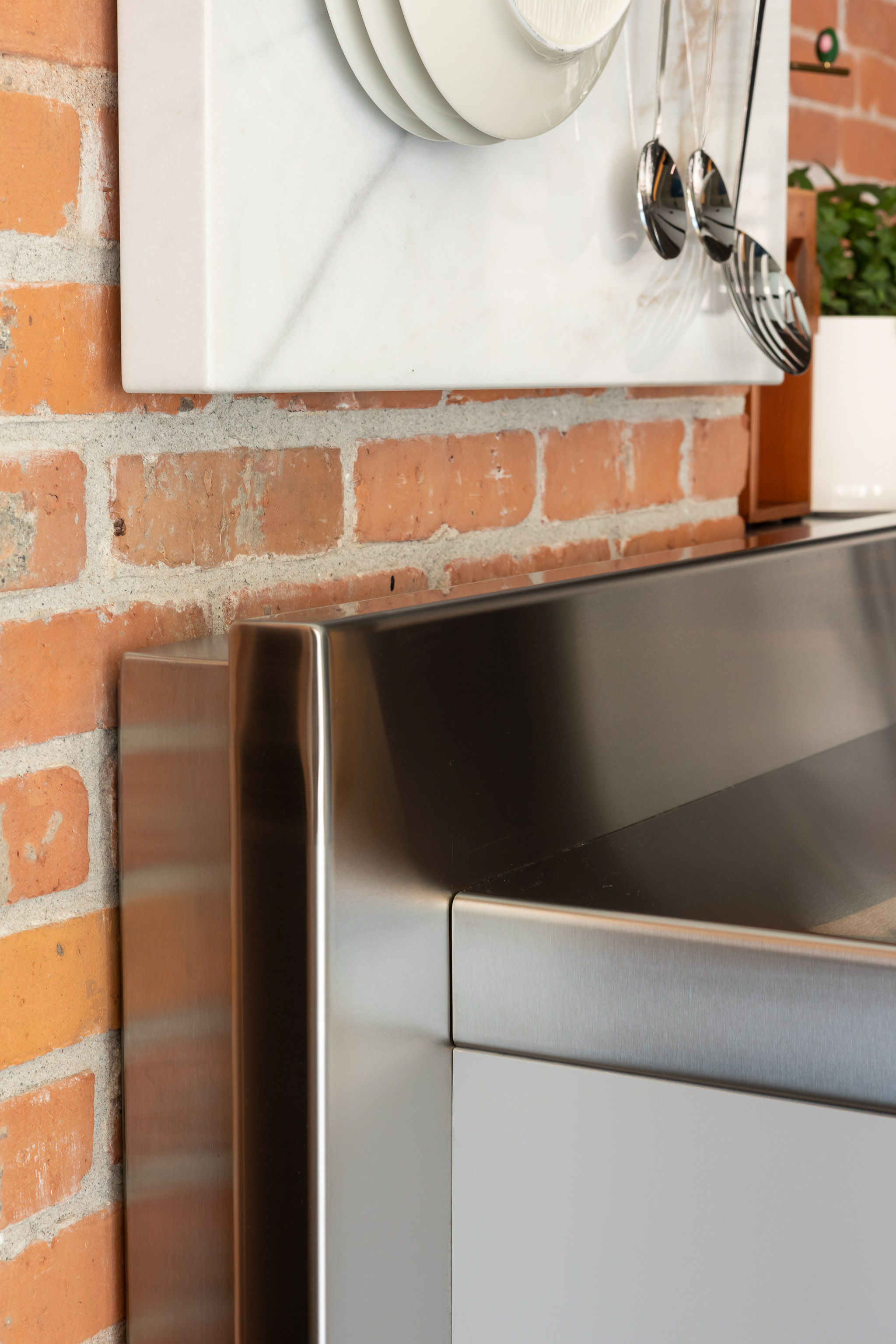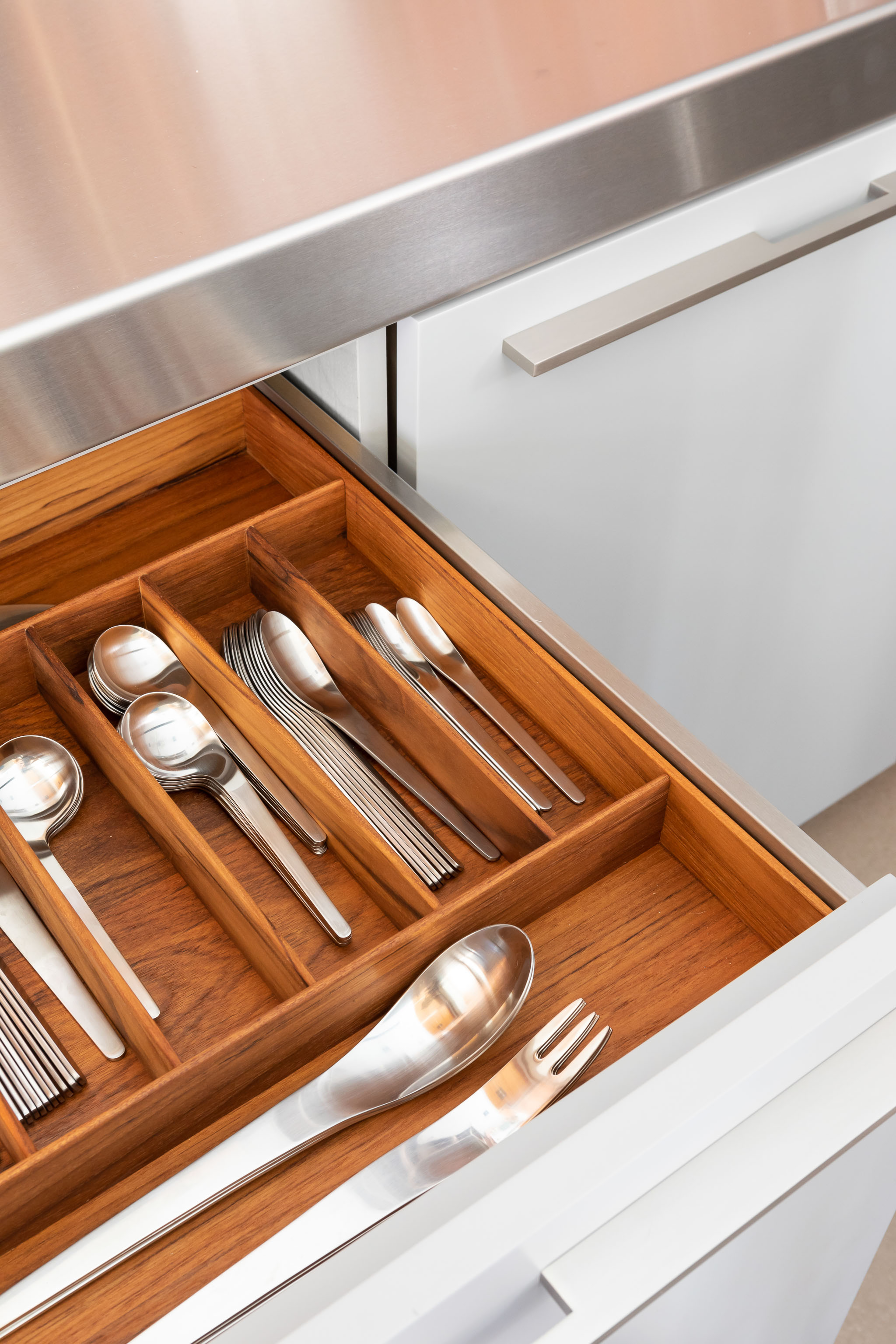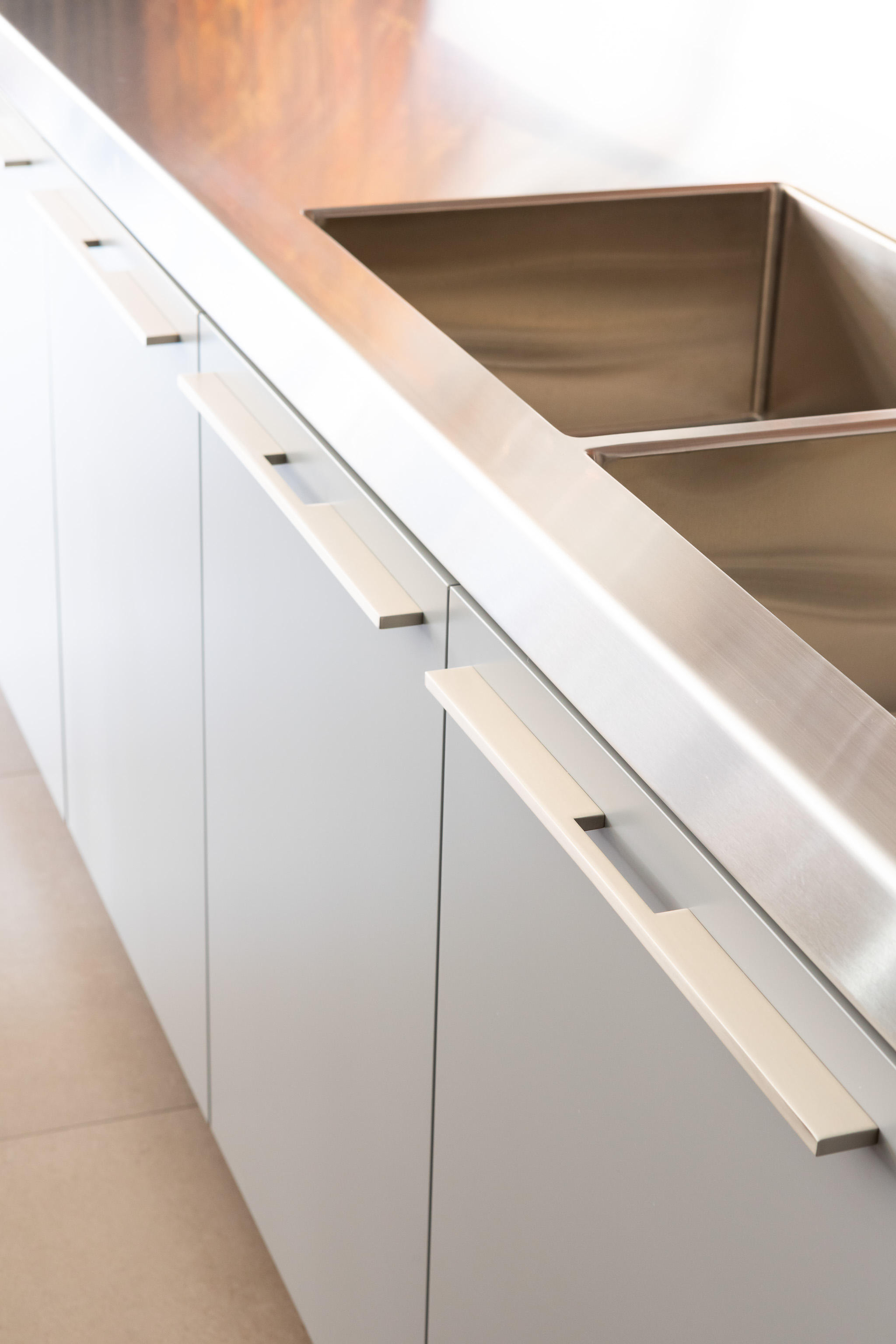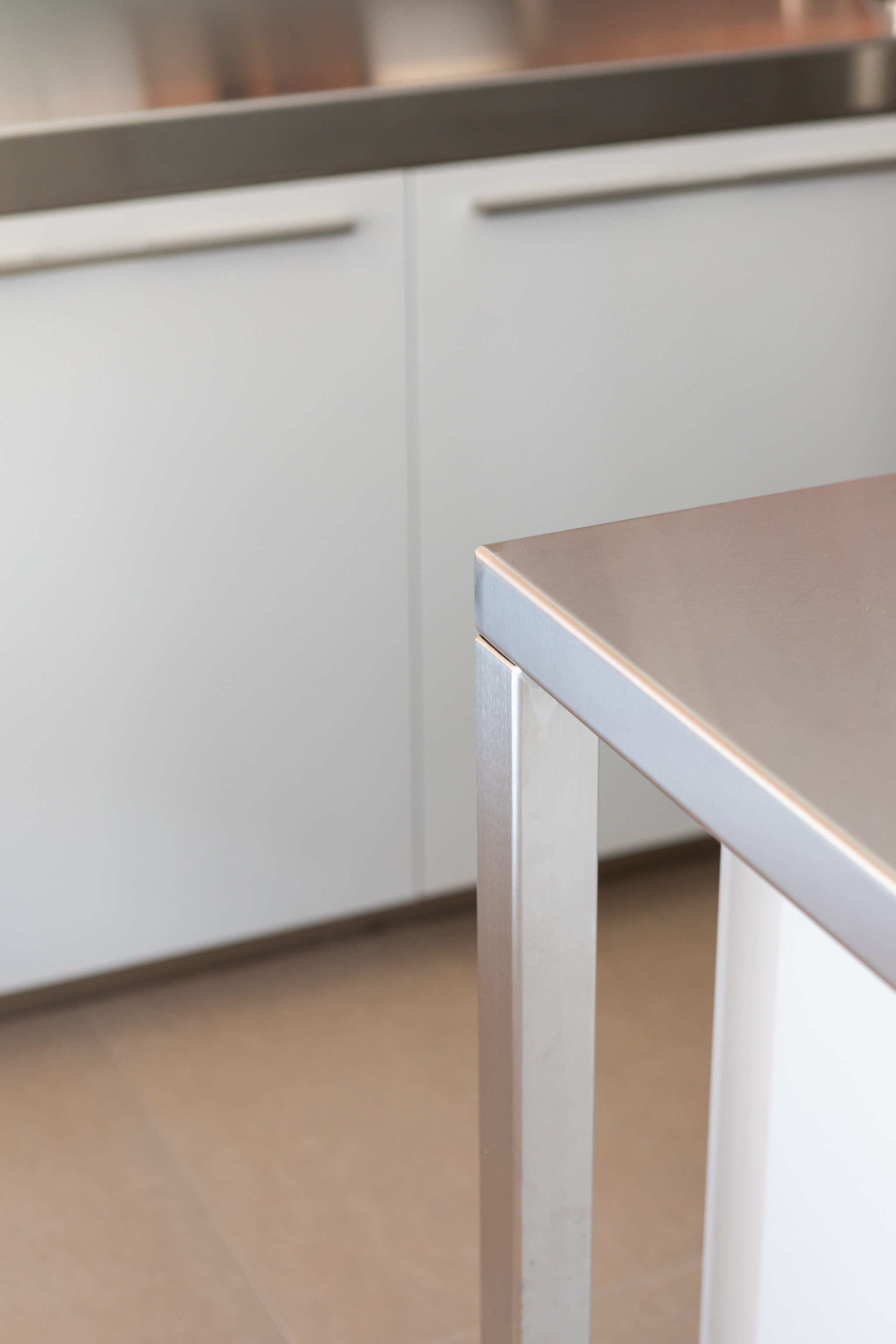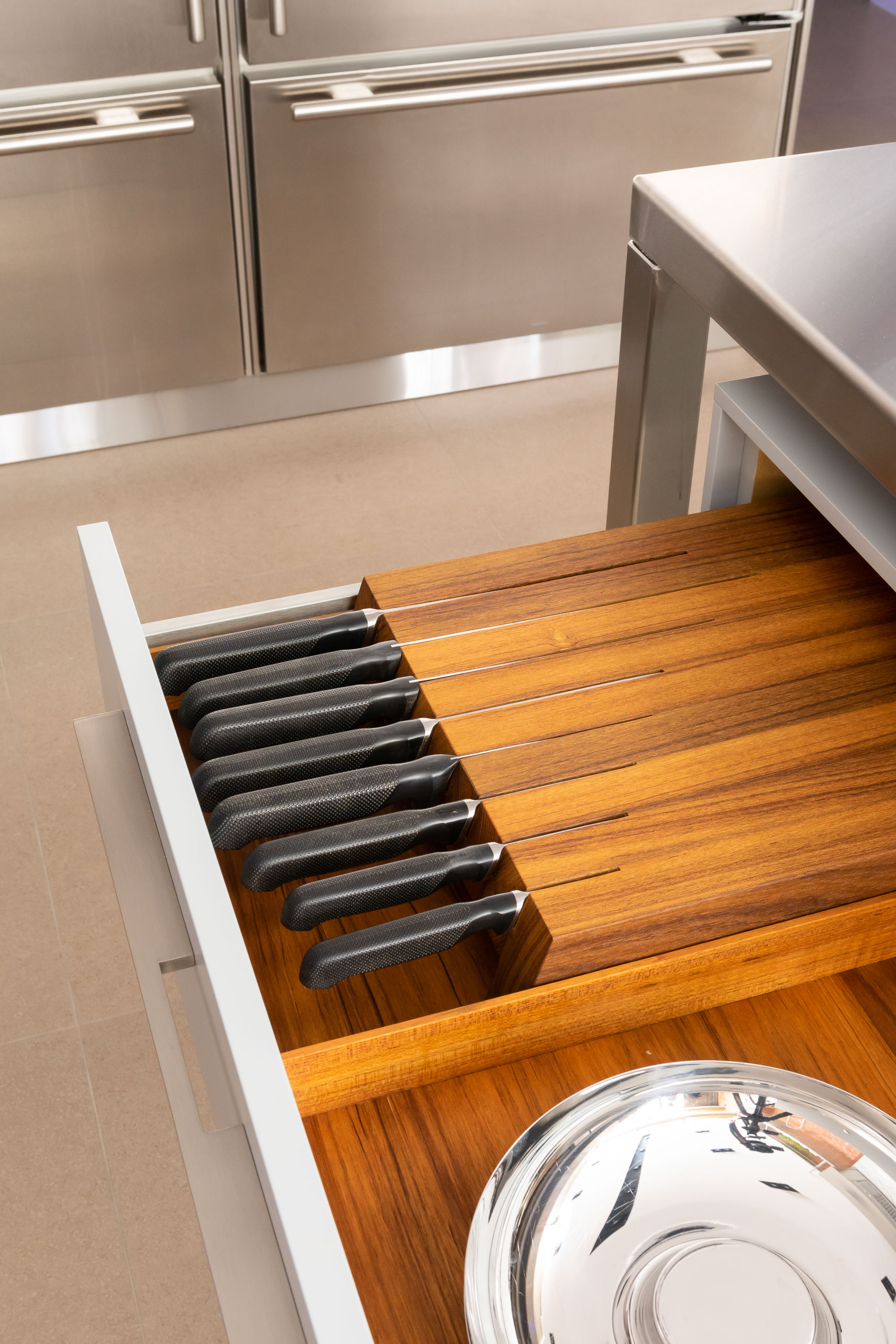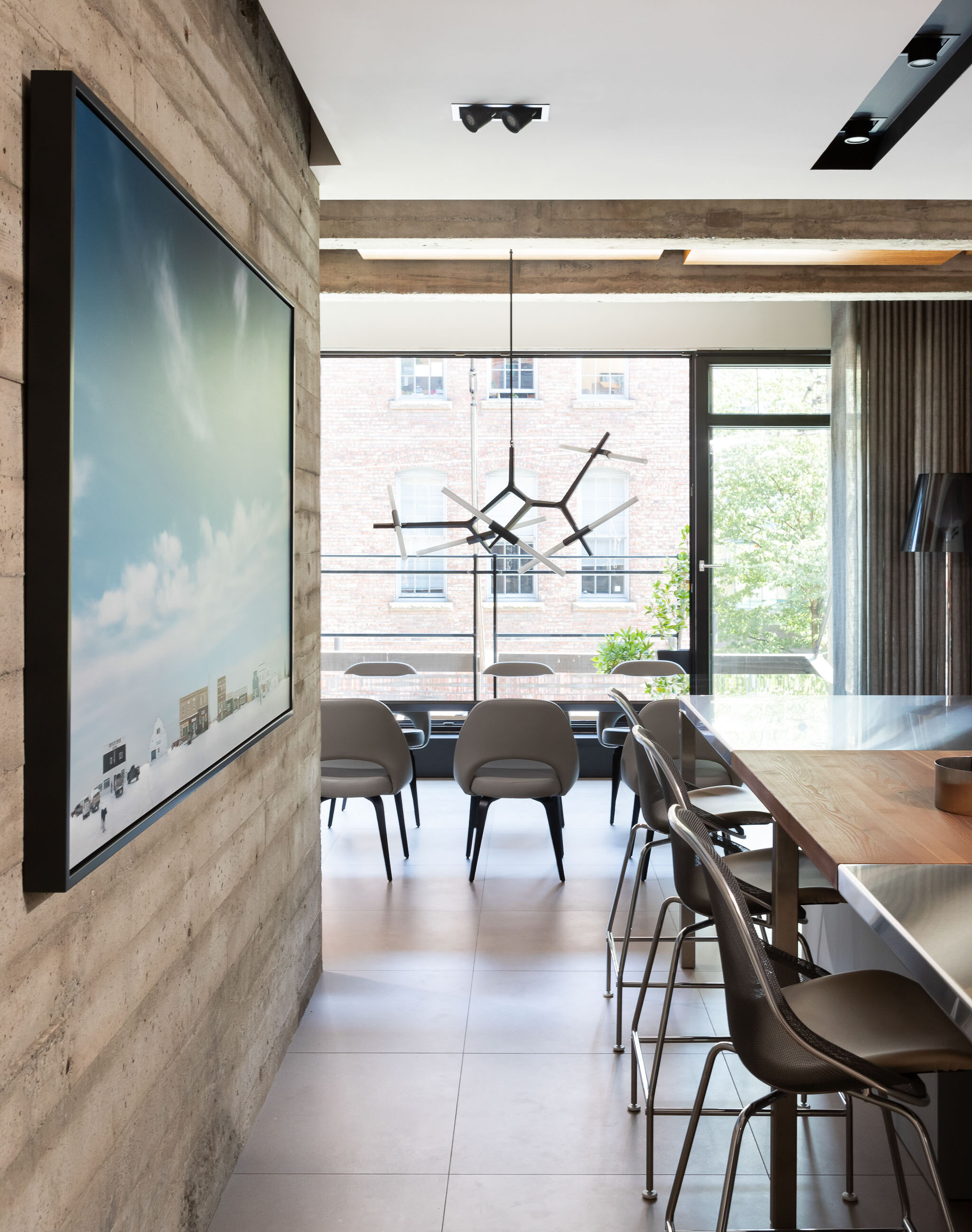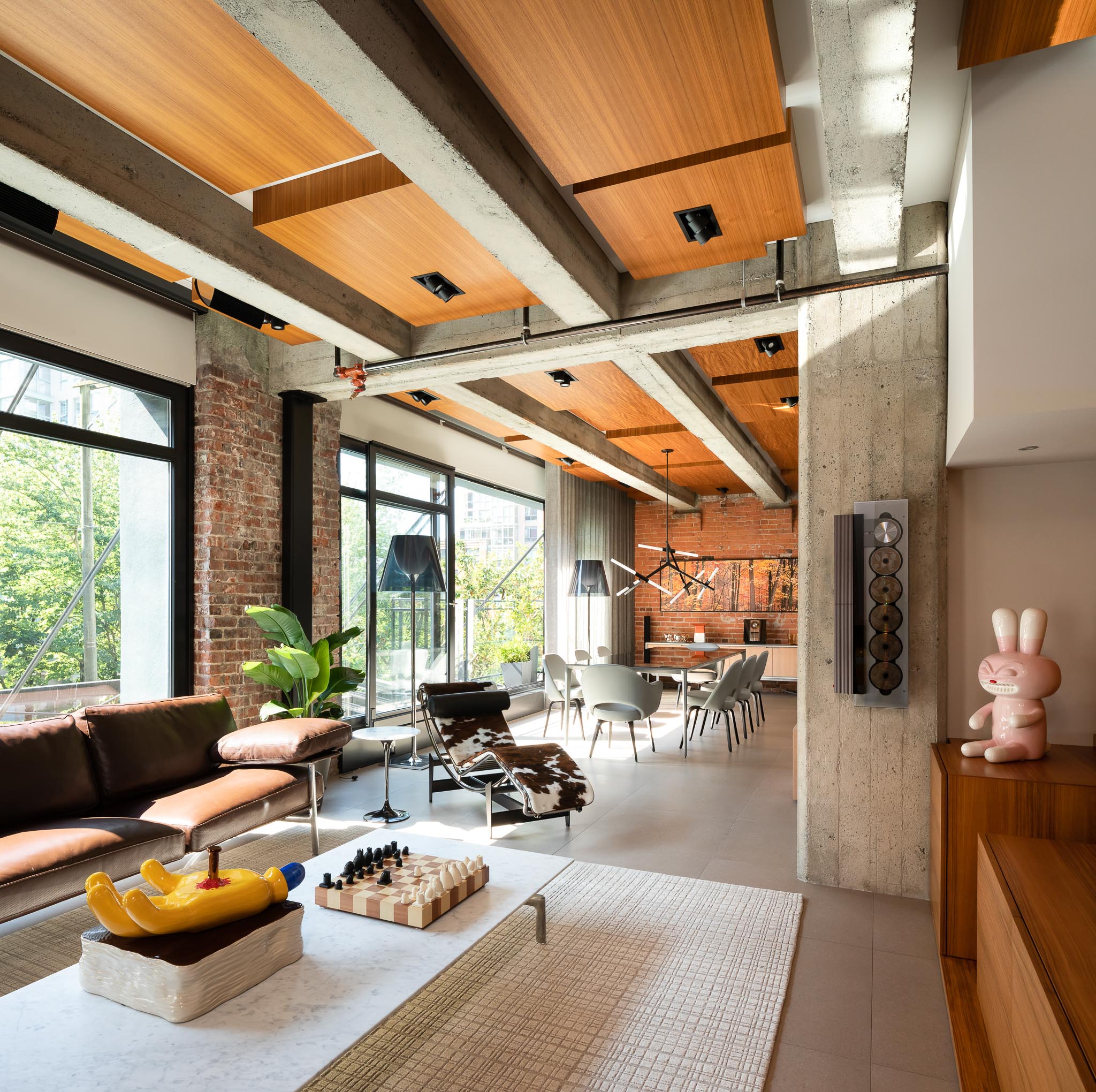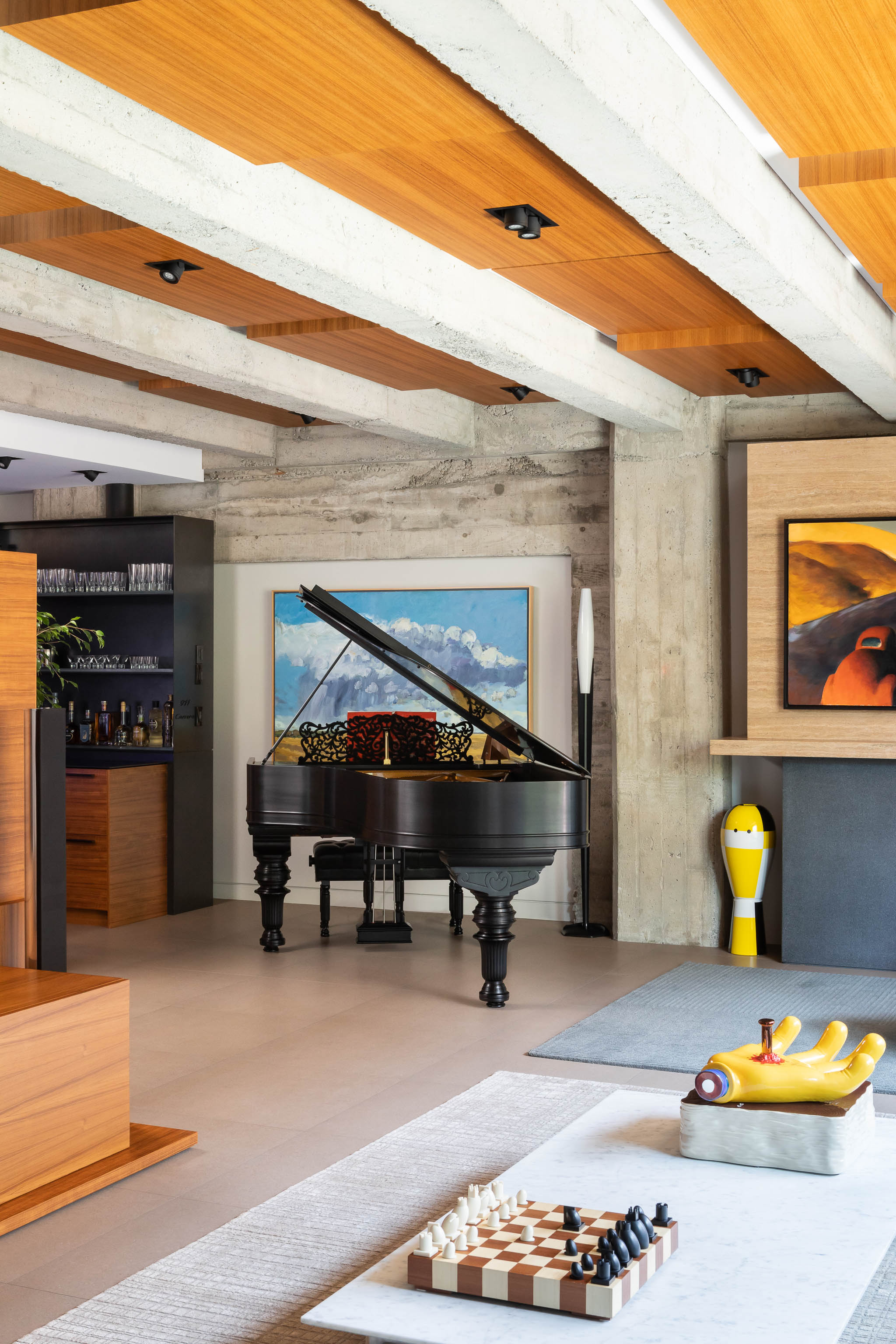 Boxes of teak on the ceiling add warmth and help manage acoustics in the main public area, while the rhythm of their varied heights playfully references the client's love of music.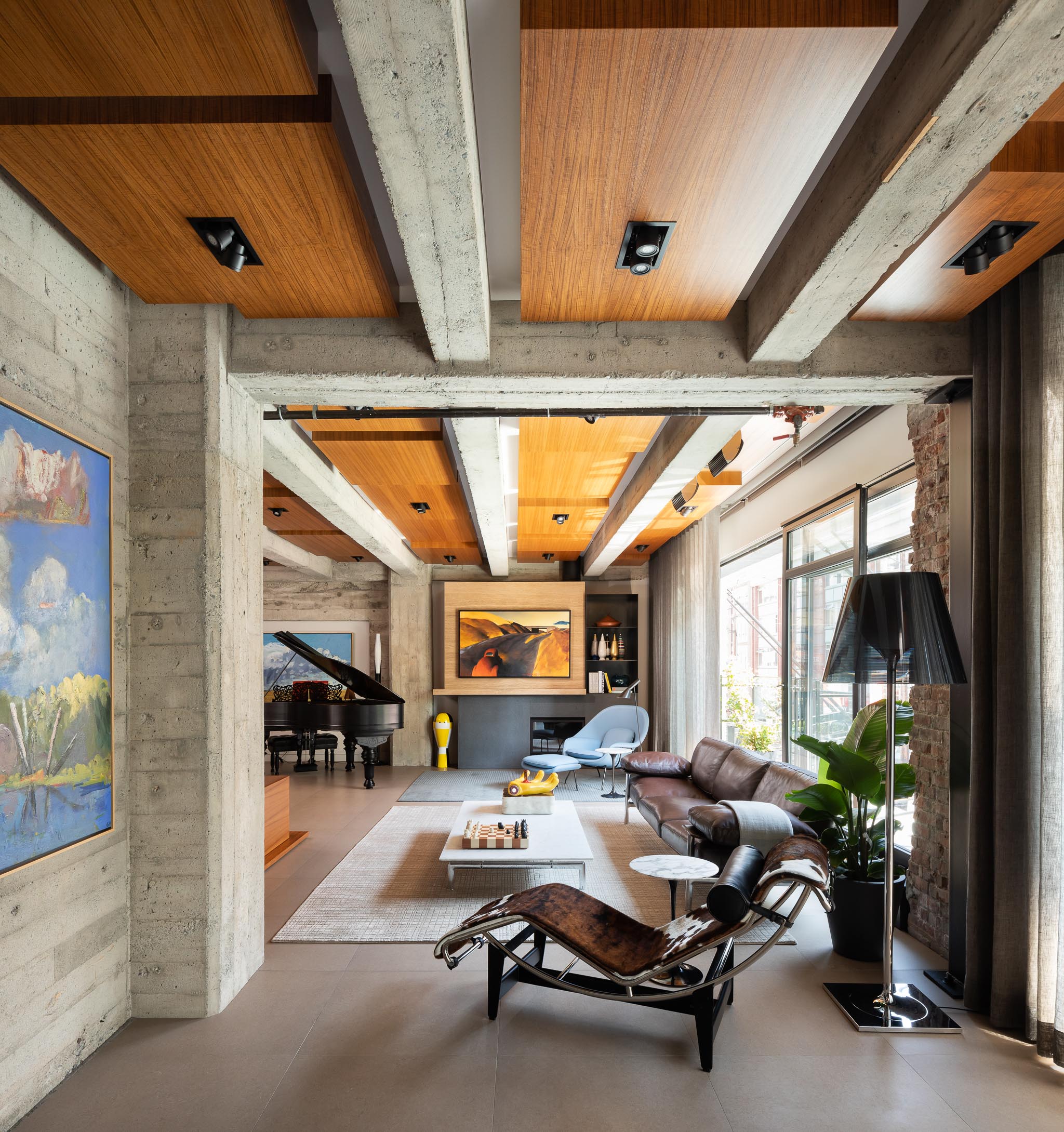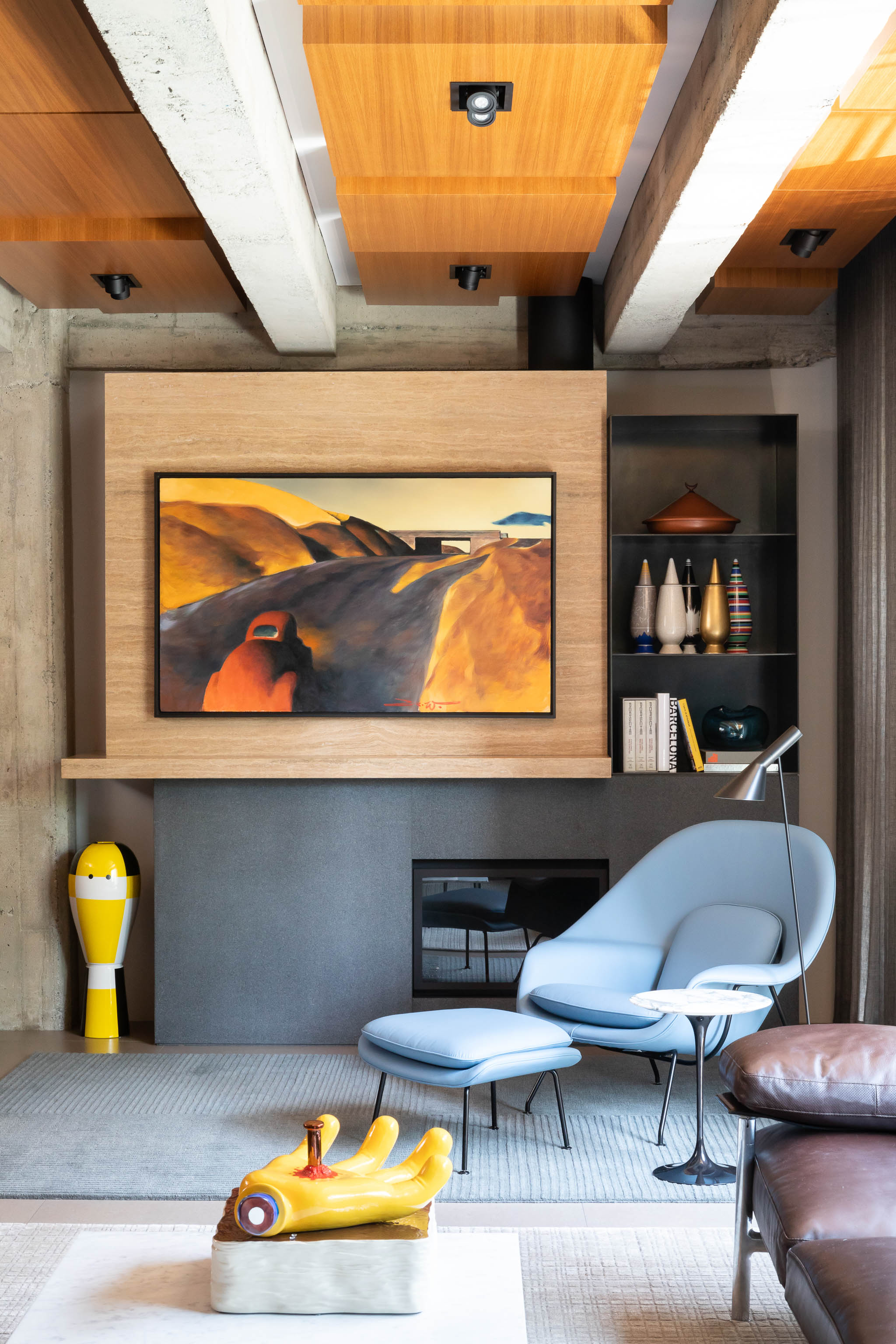 The stone fireplace floats away from the wall and a black pipe covers the chimney venting above, referencing the wood burning stoves that heated the building a century ago.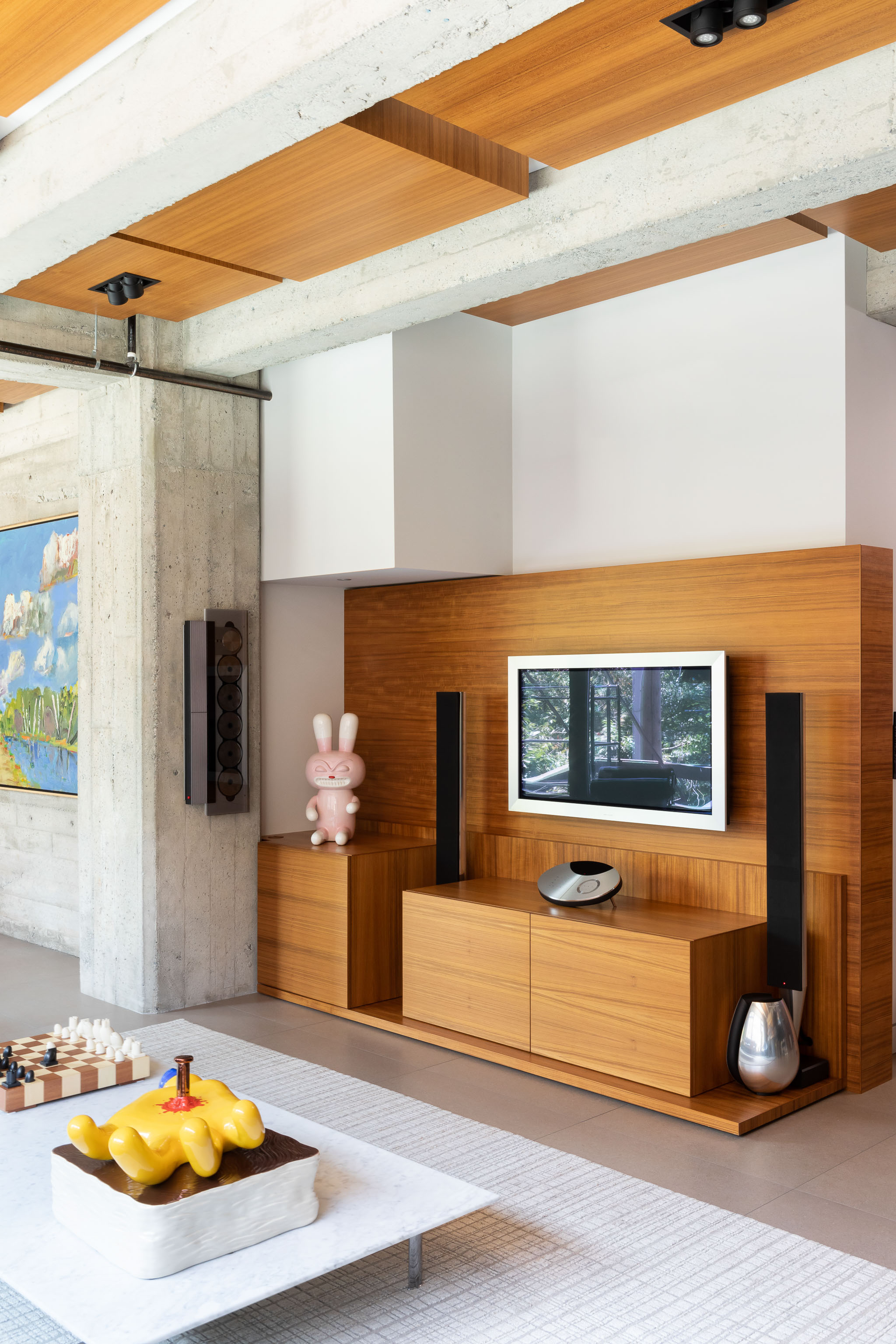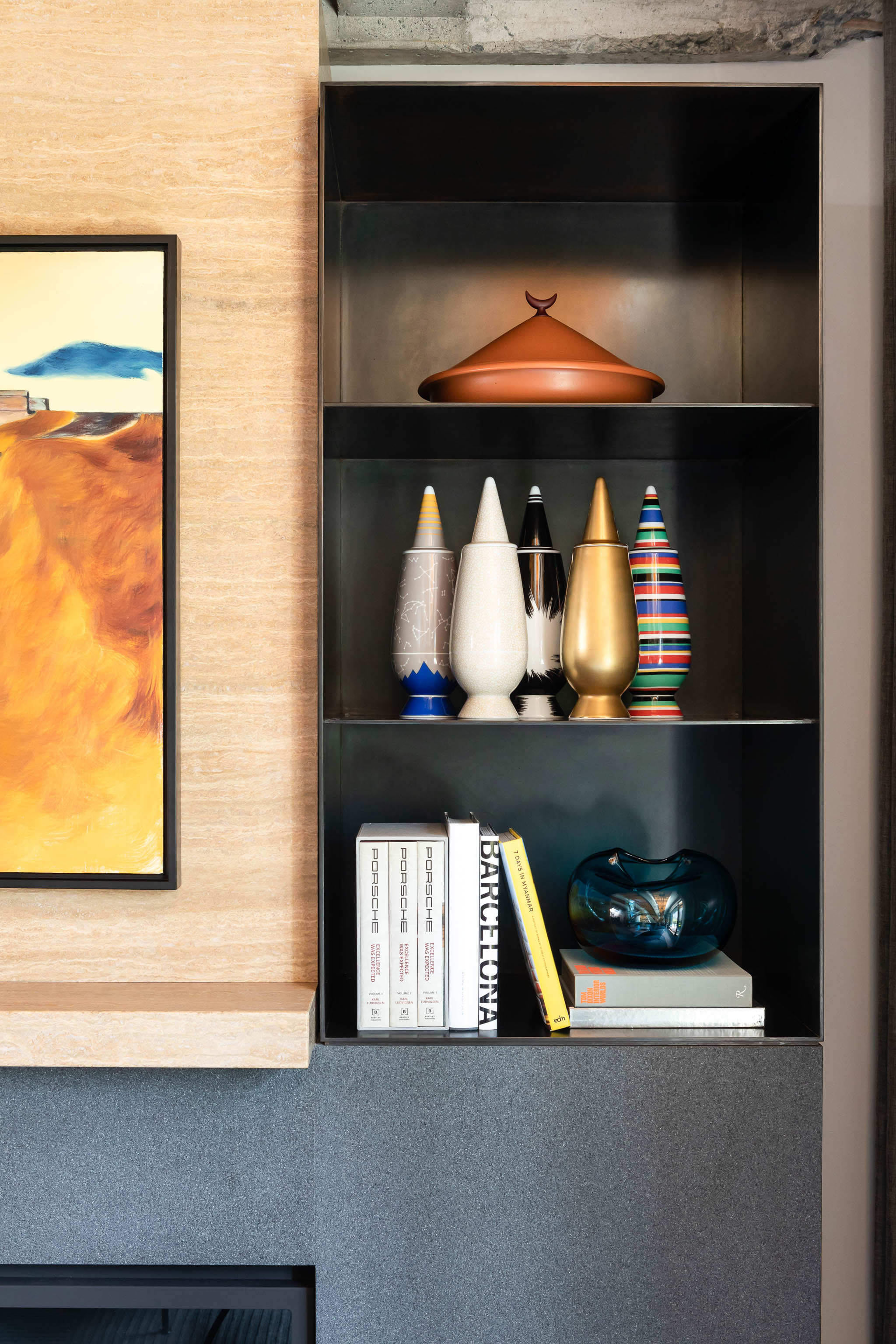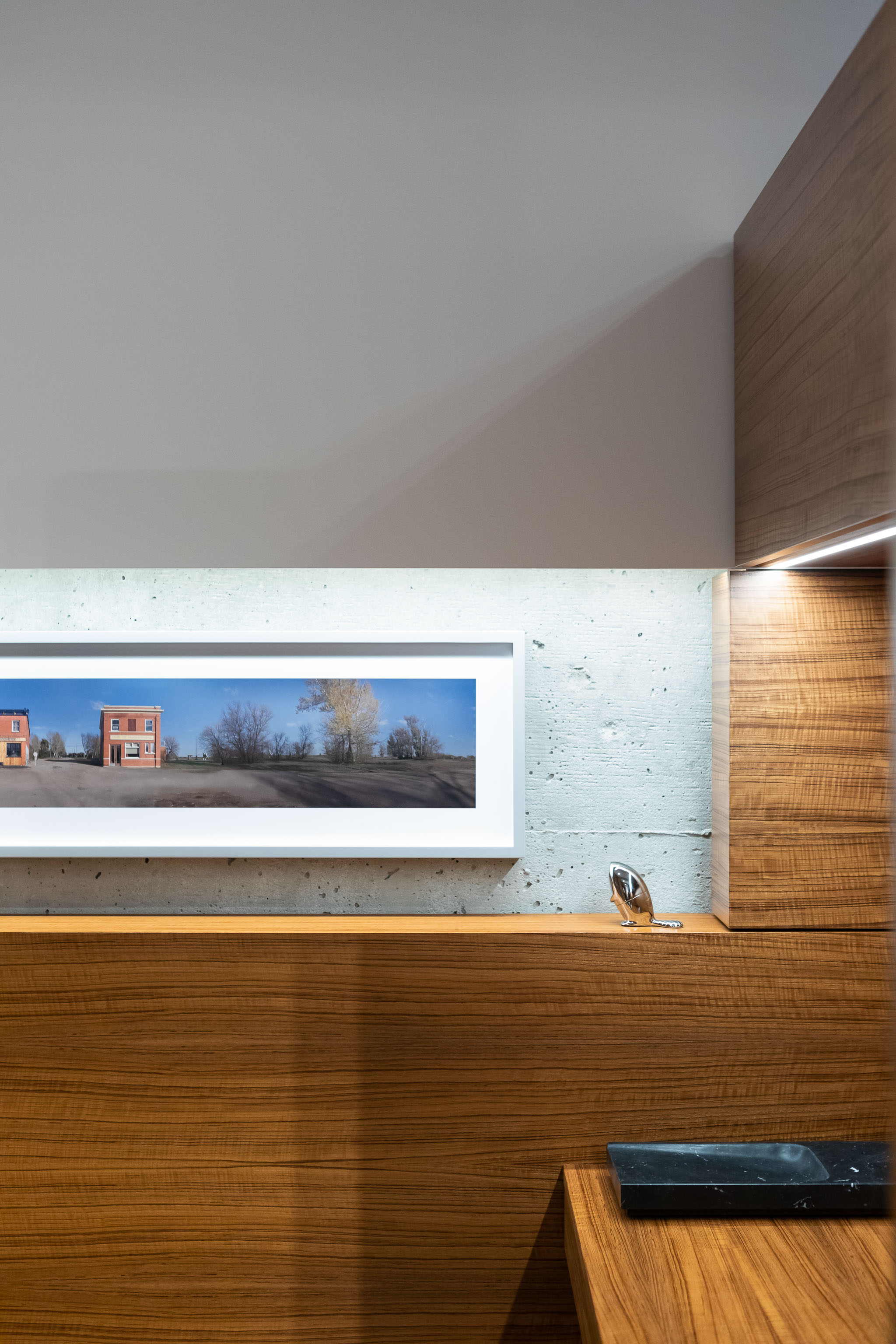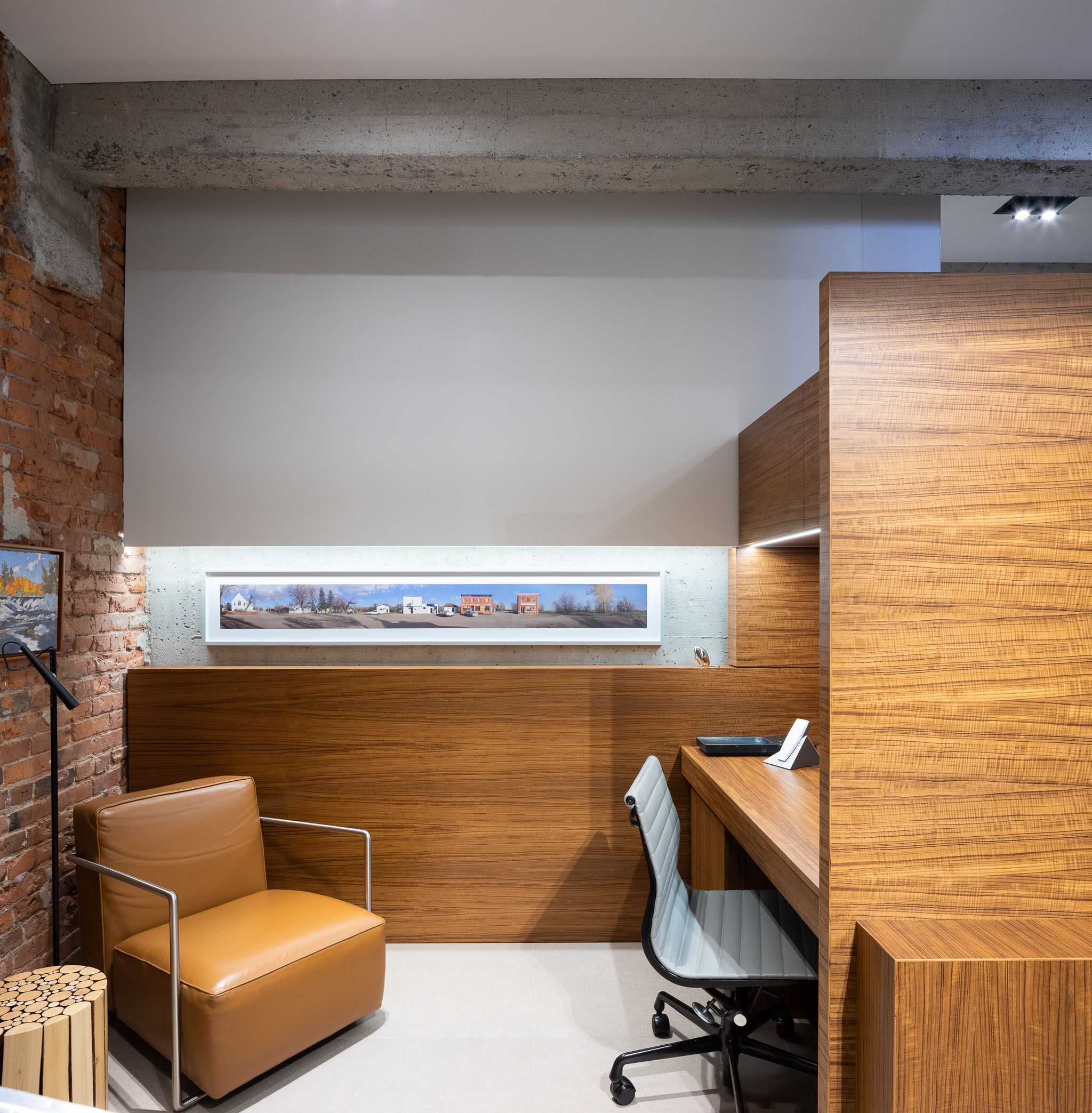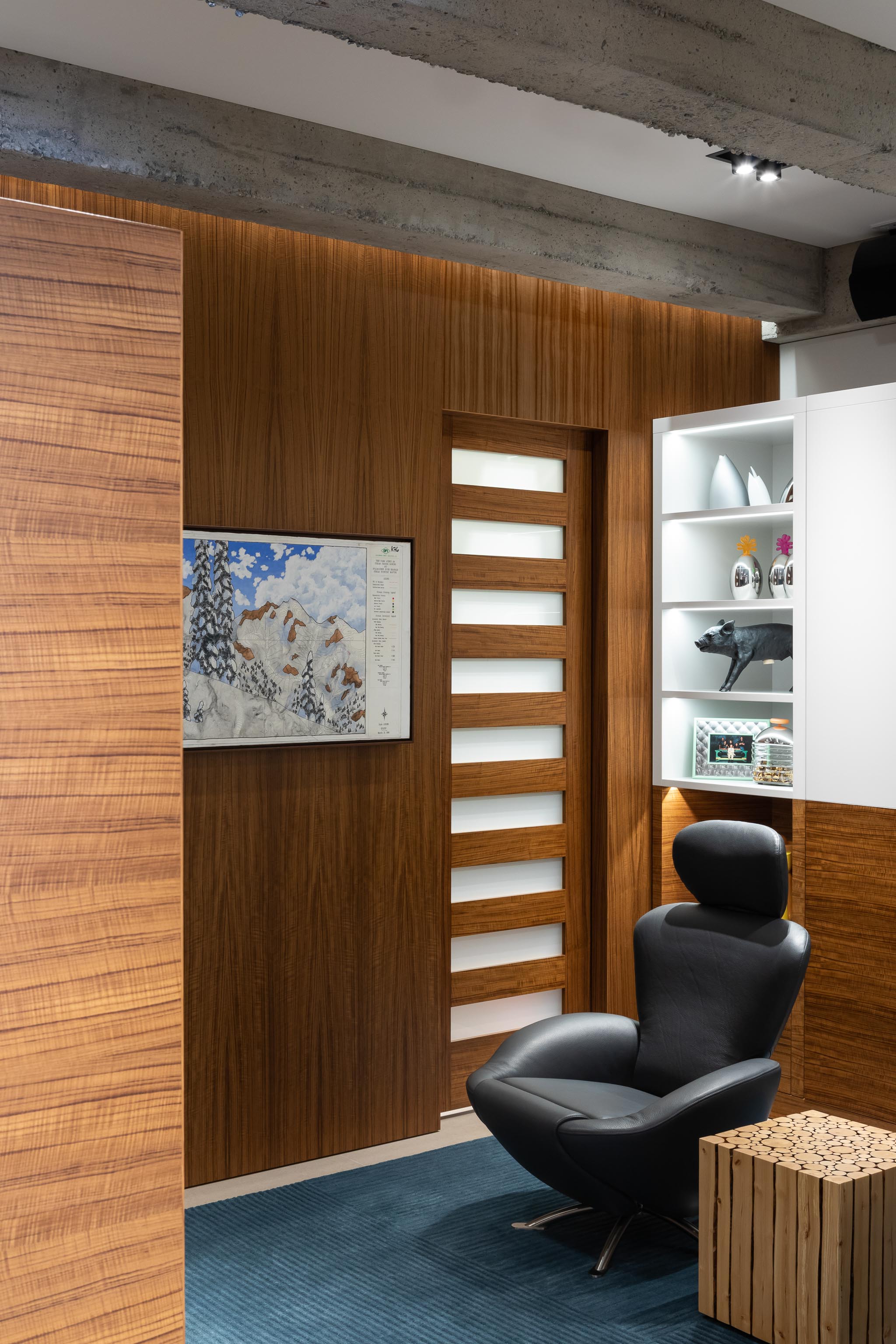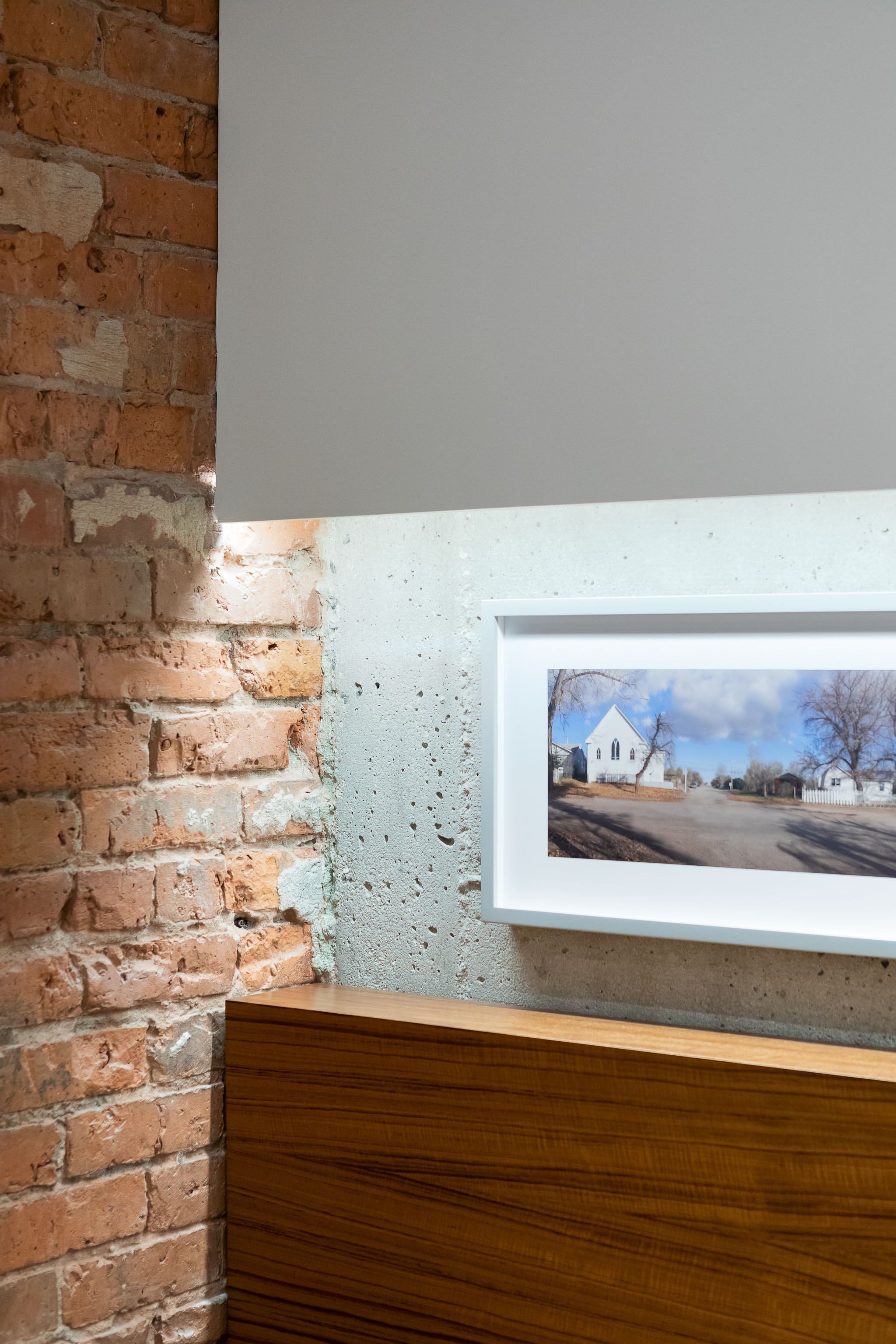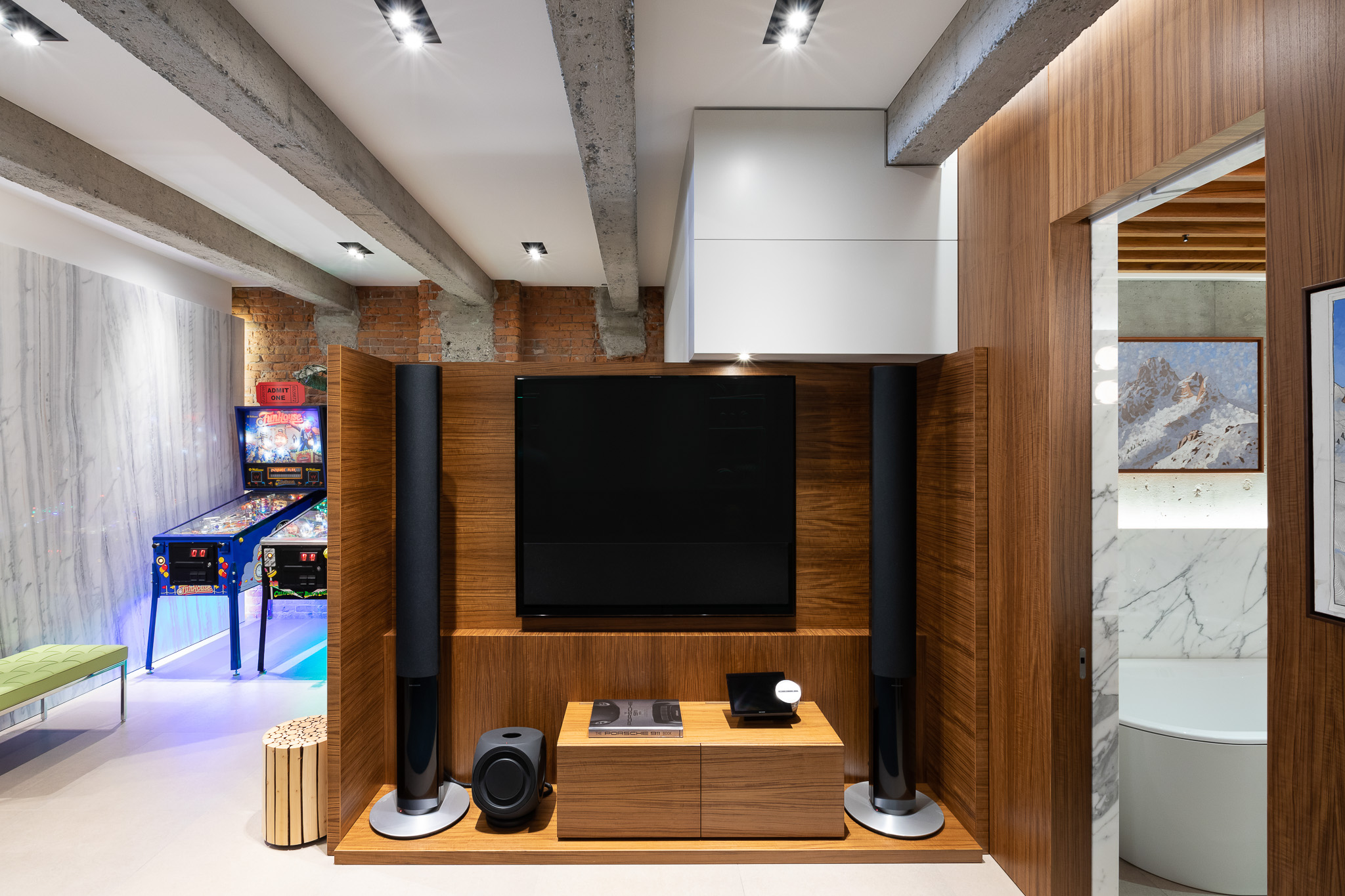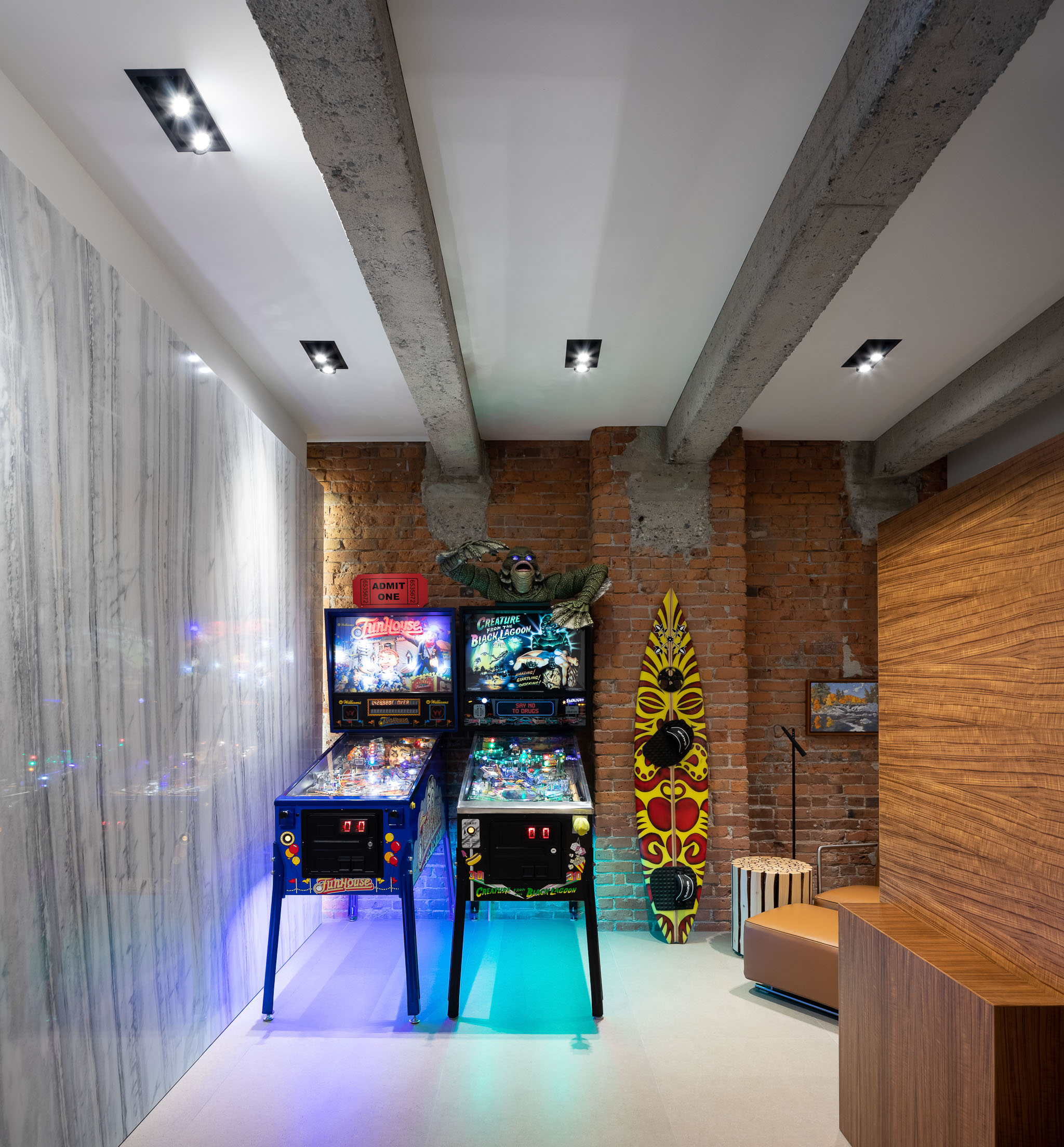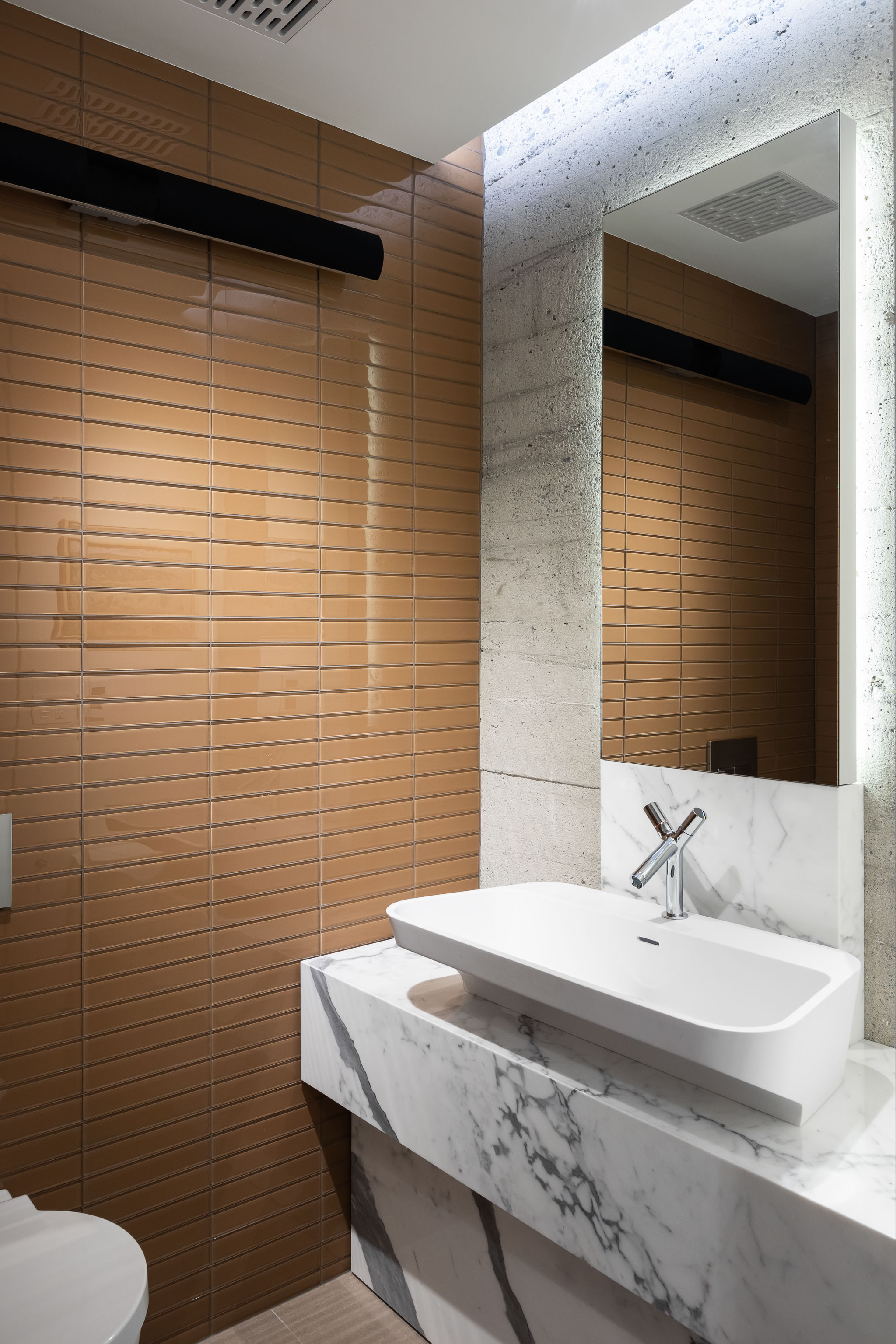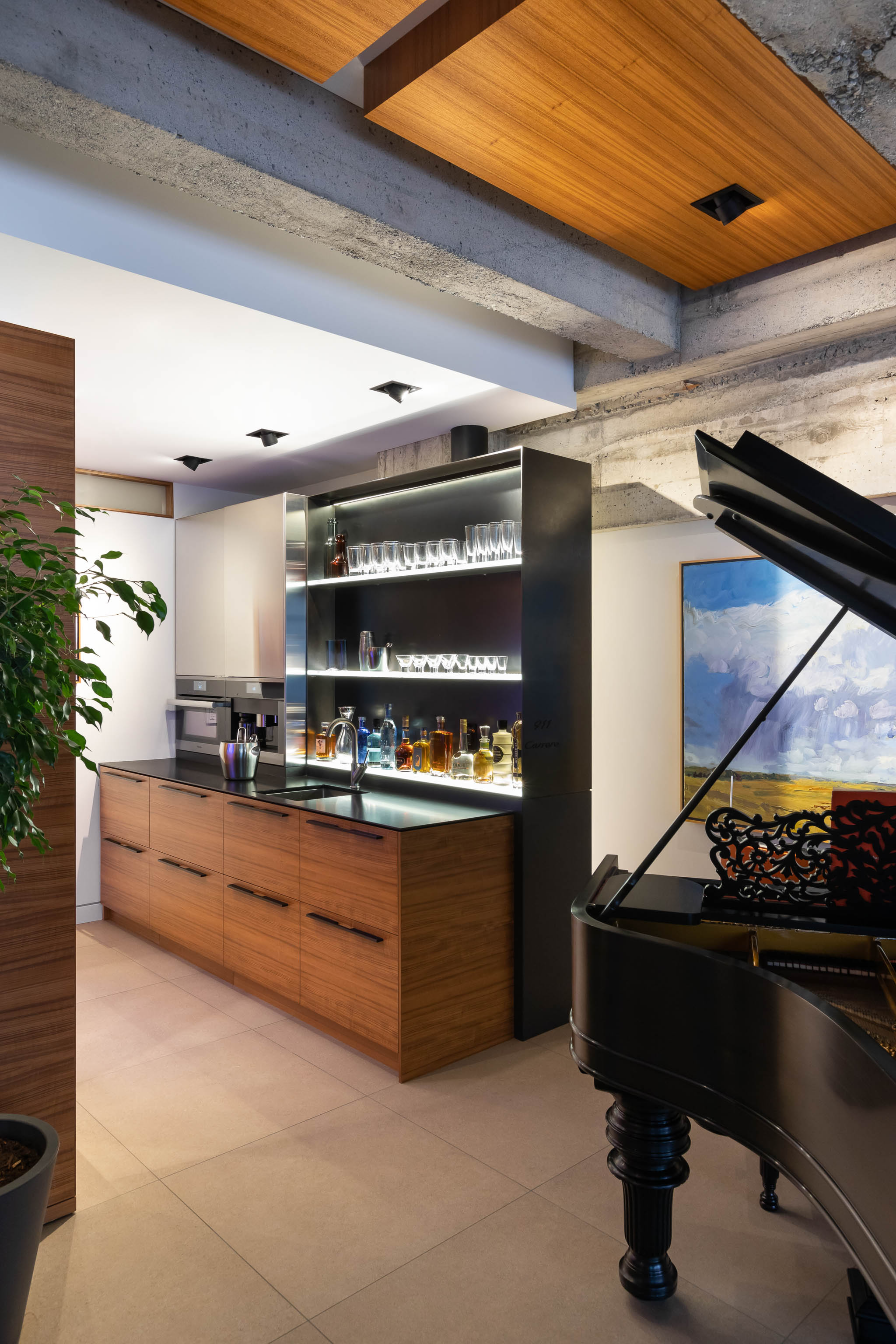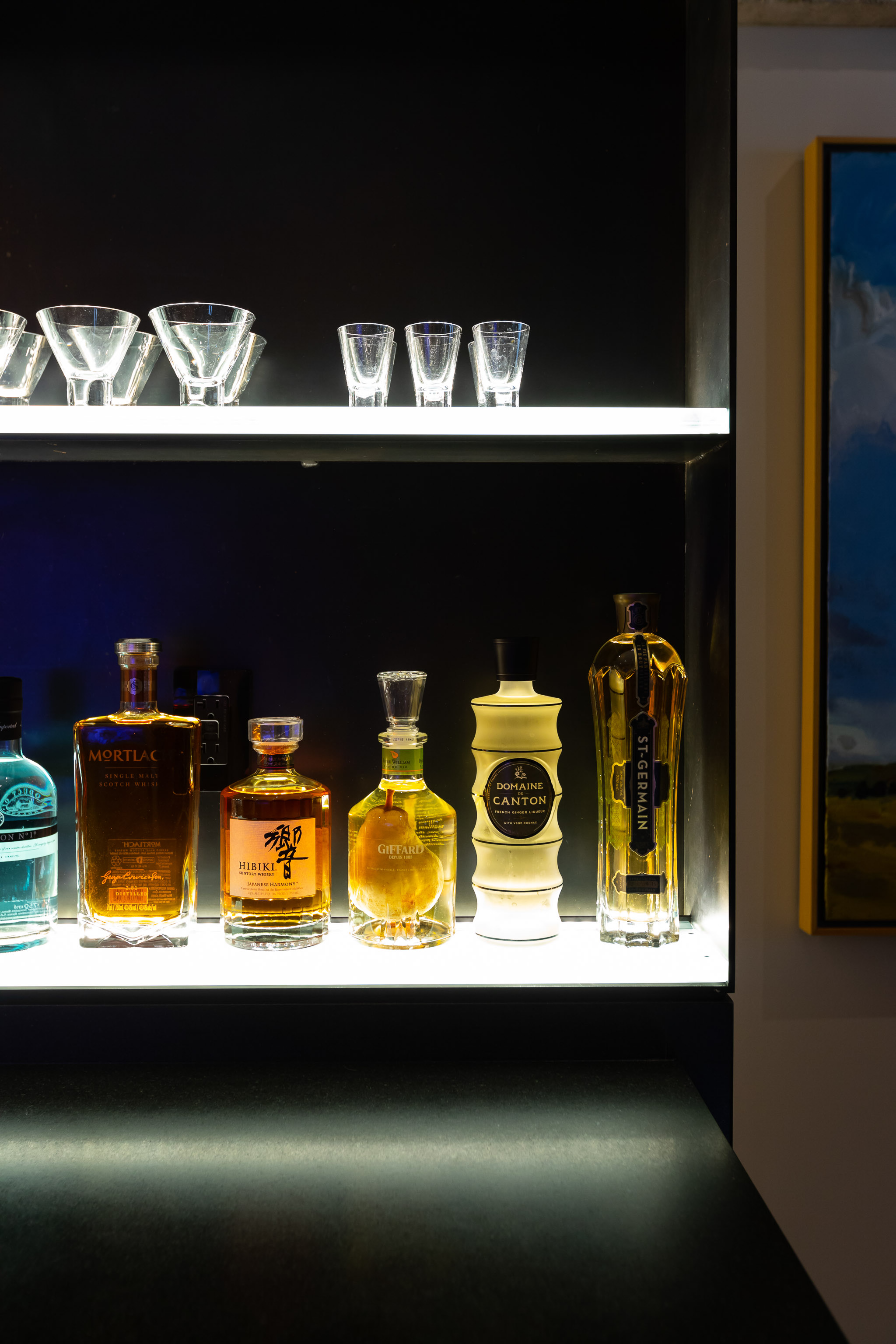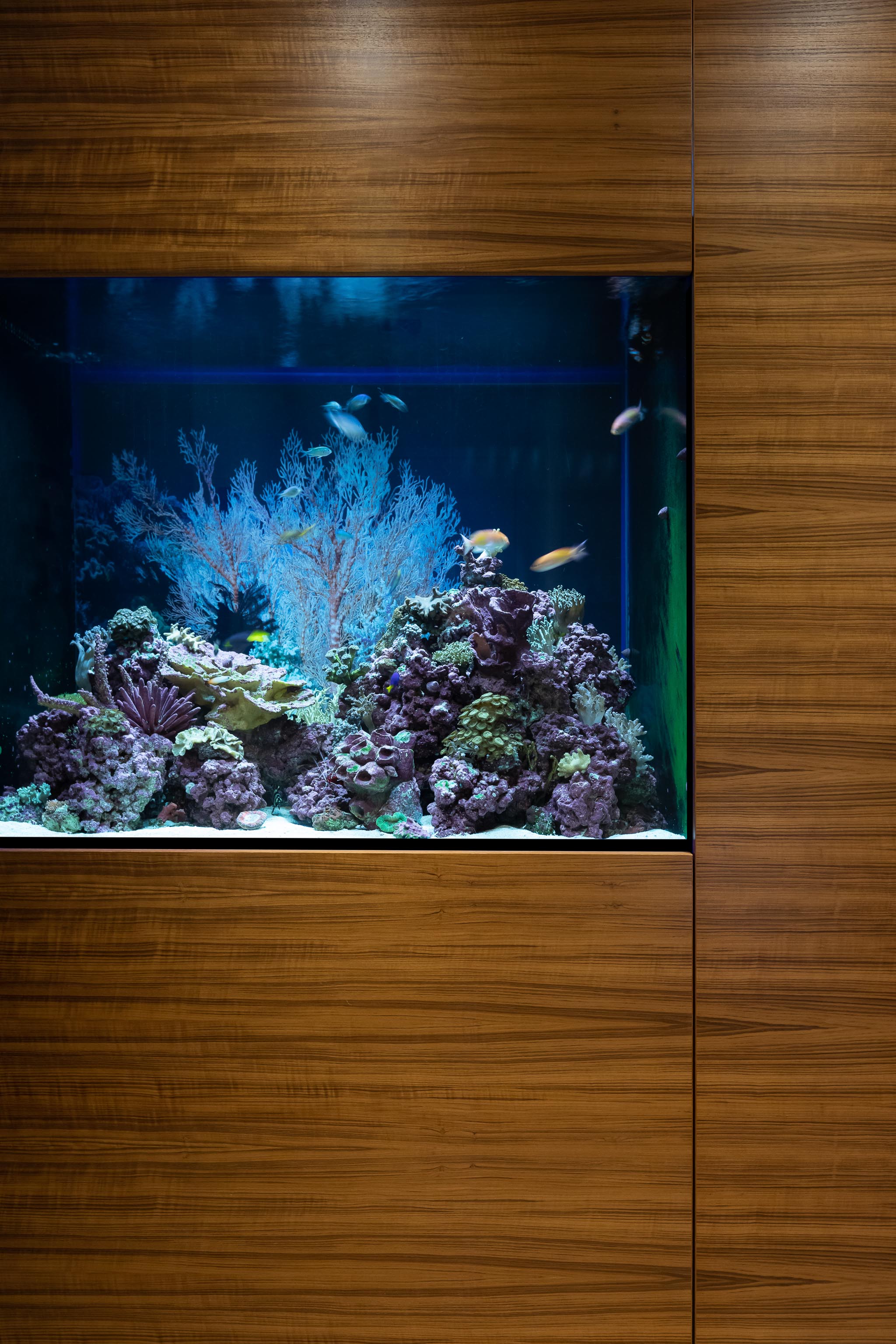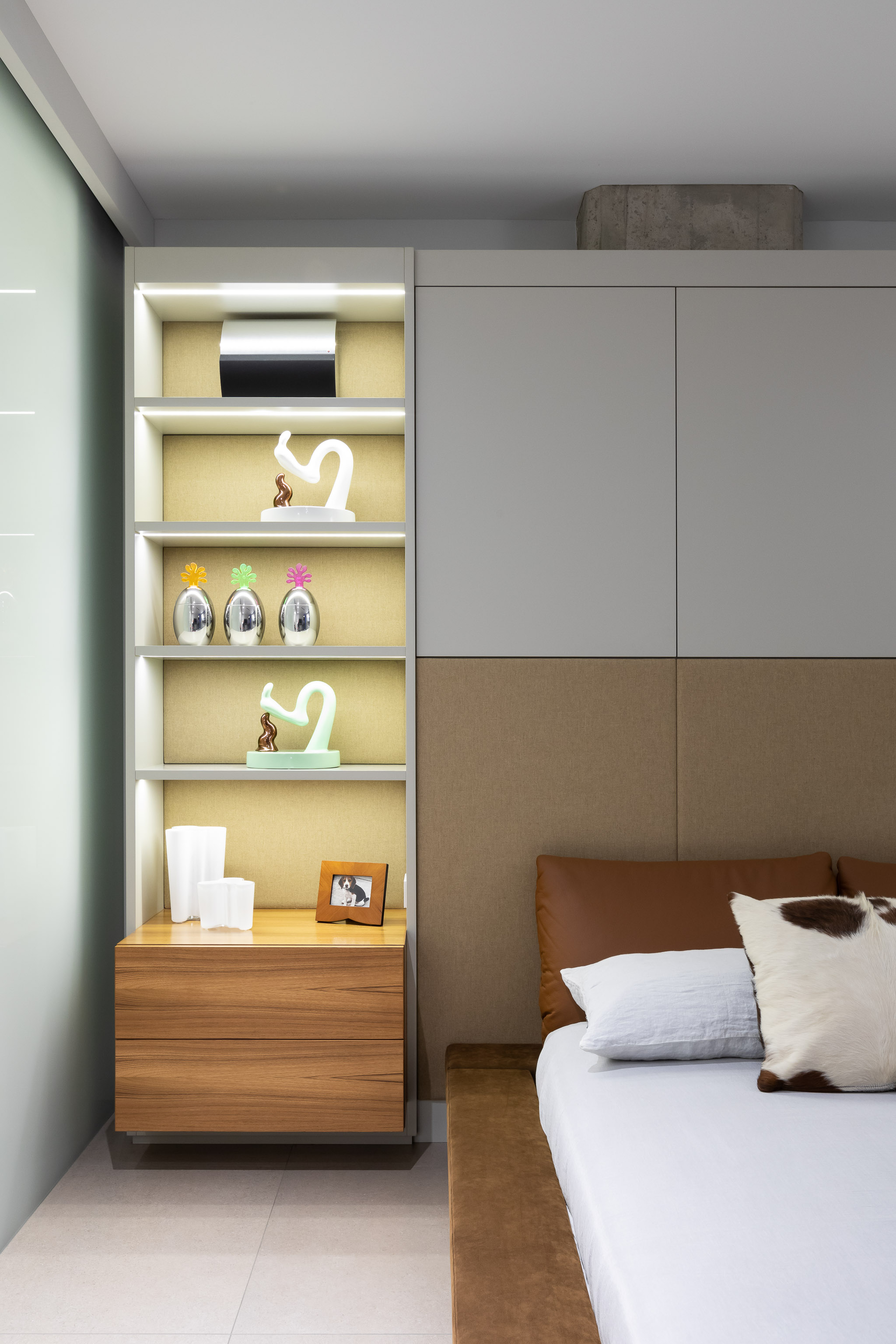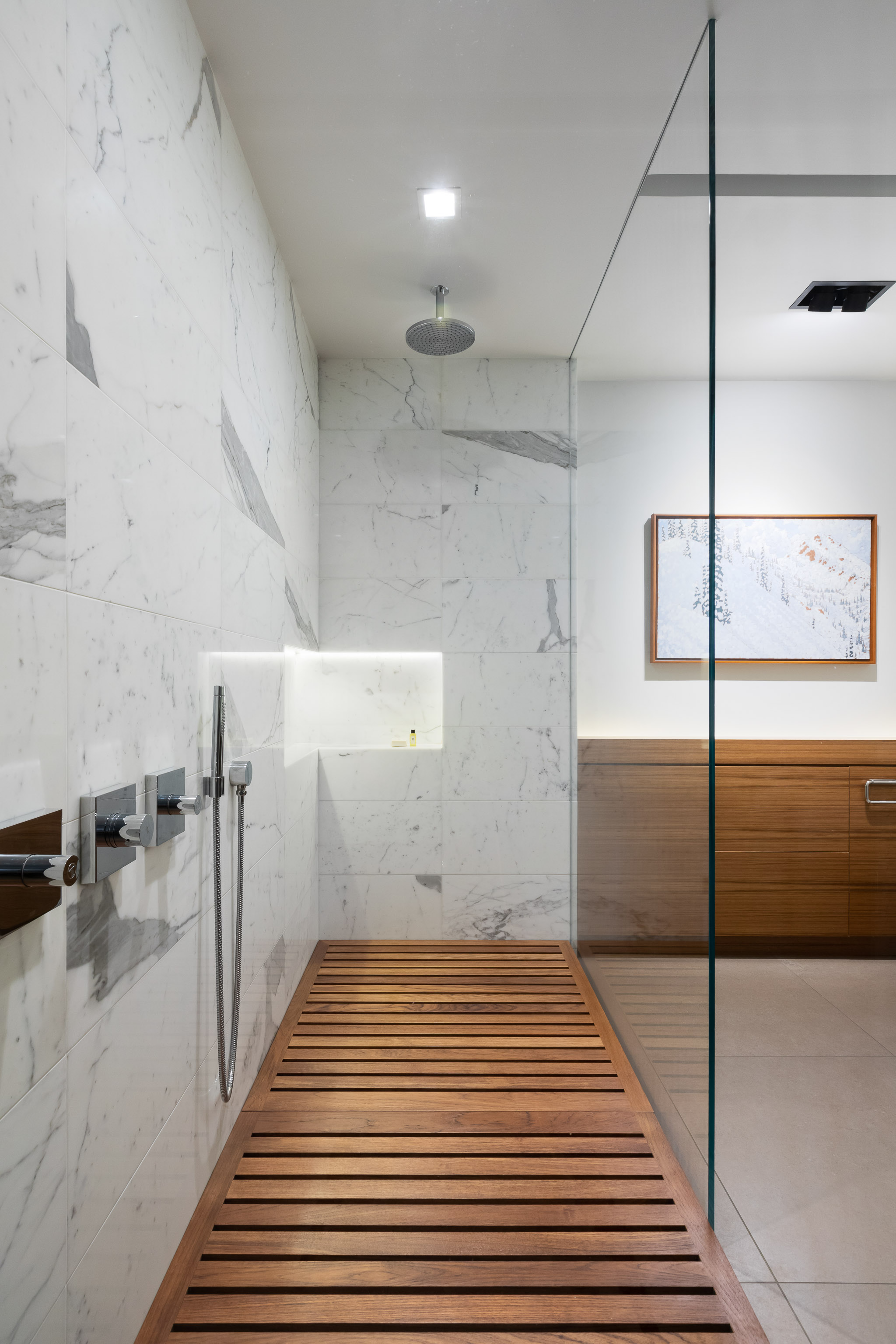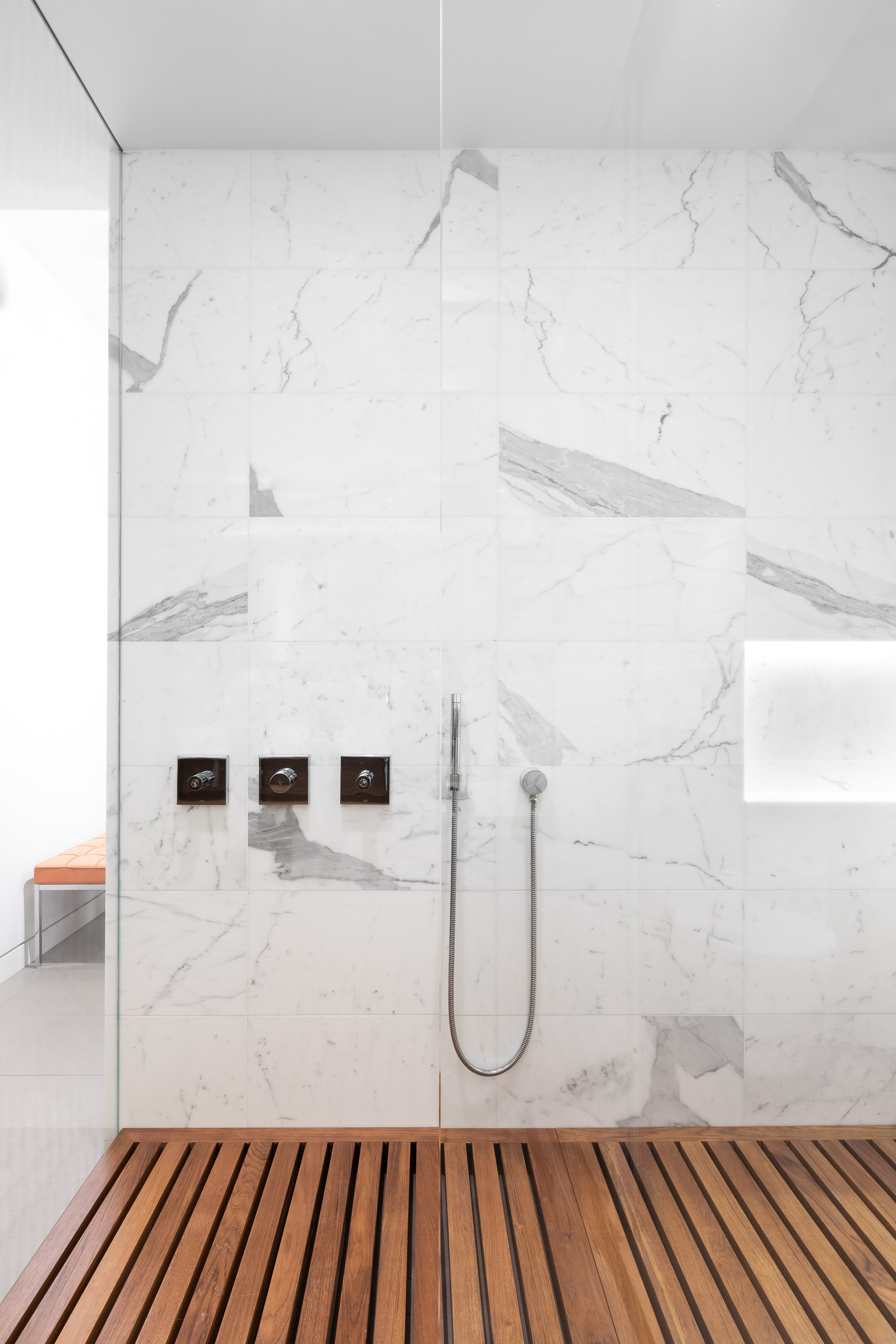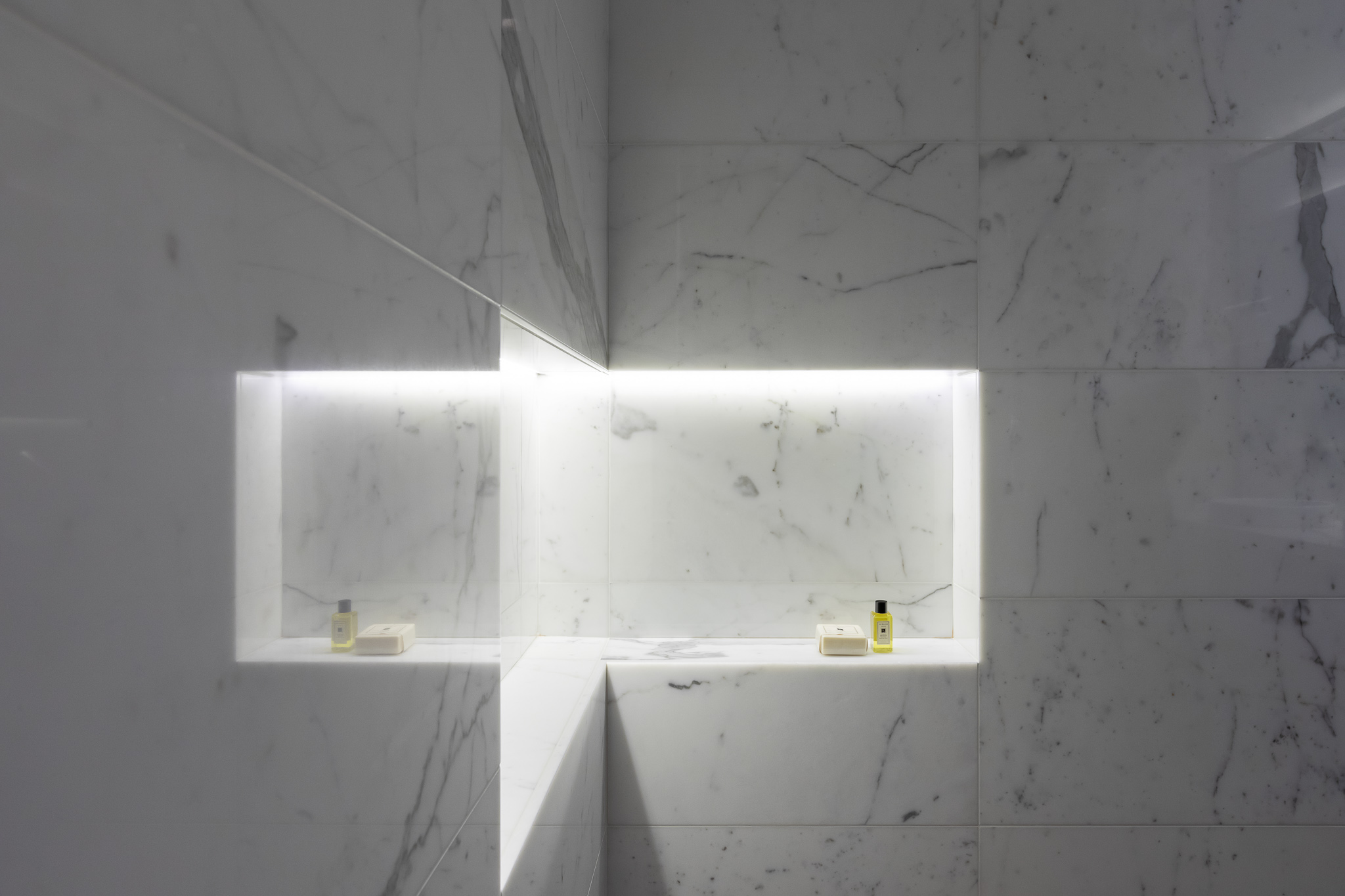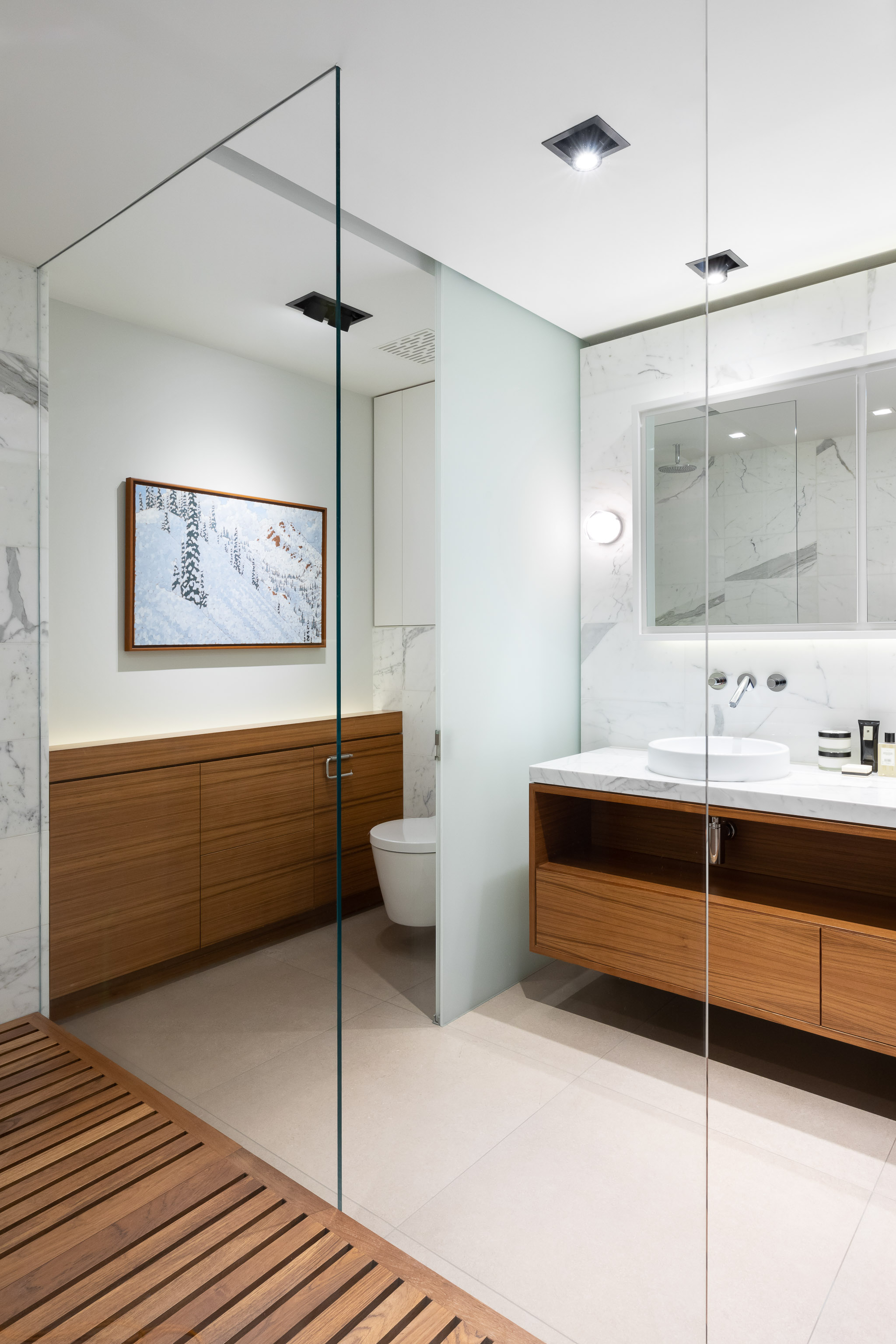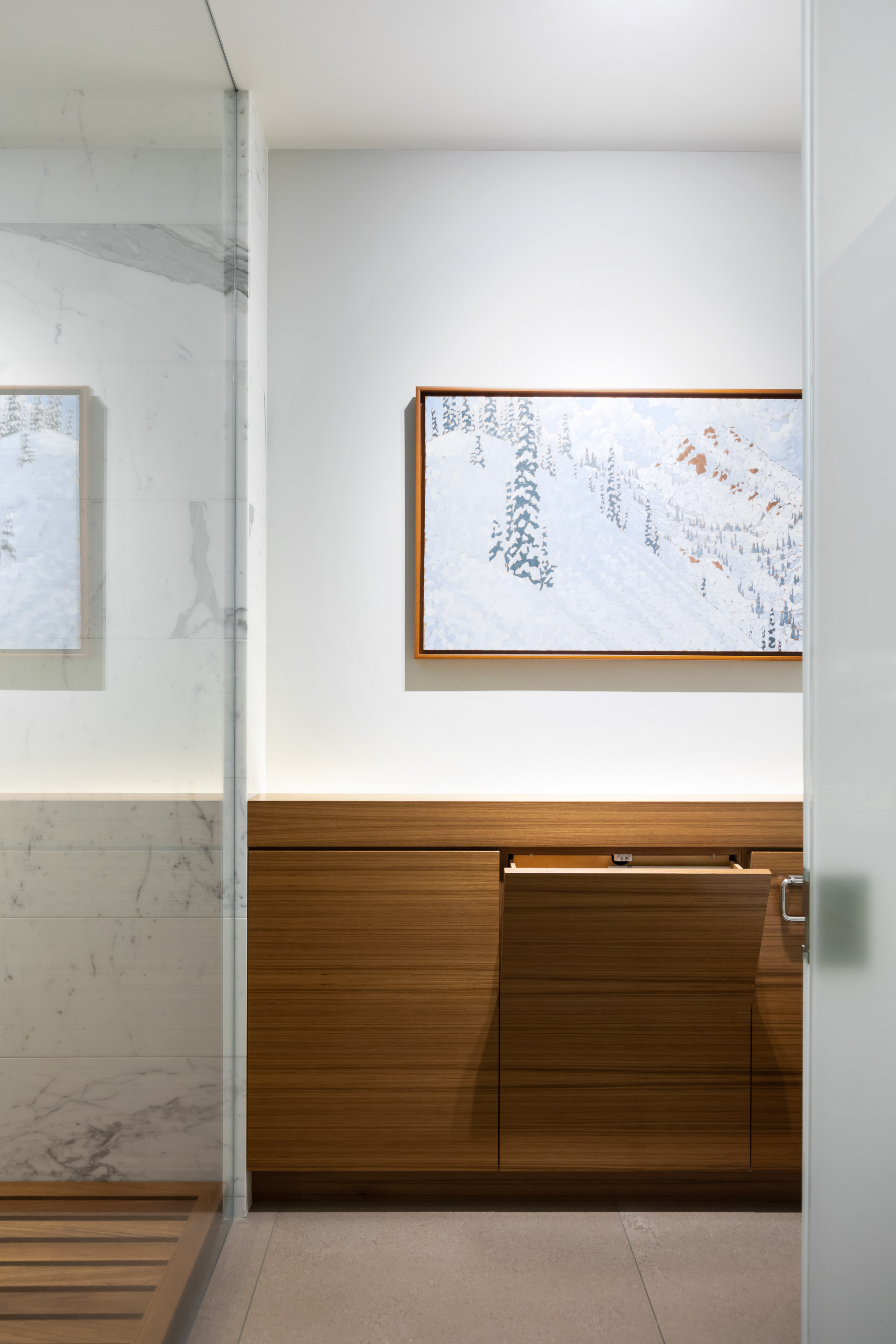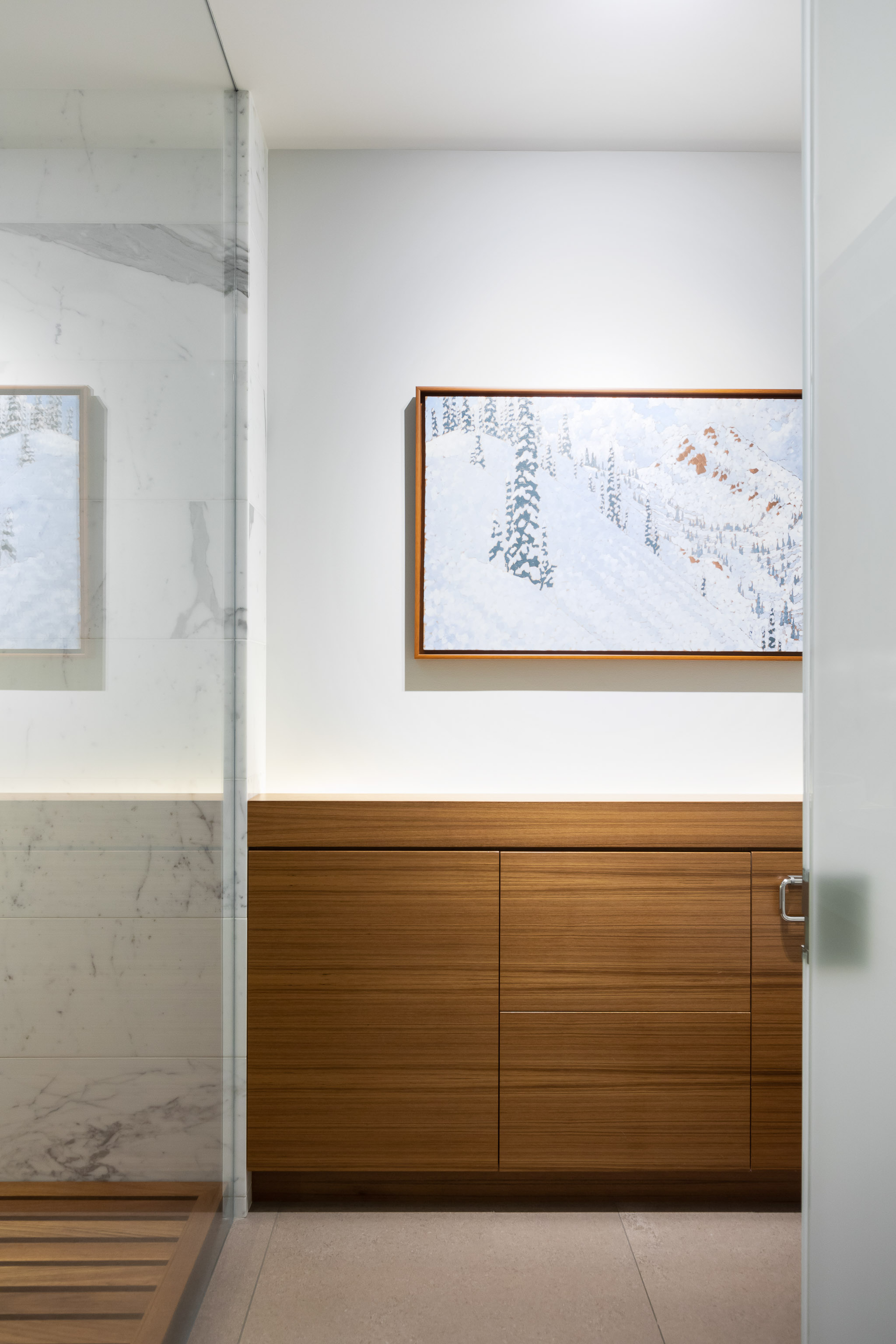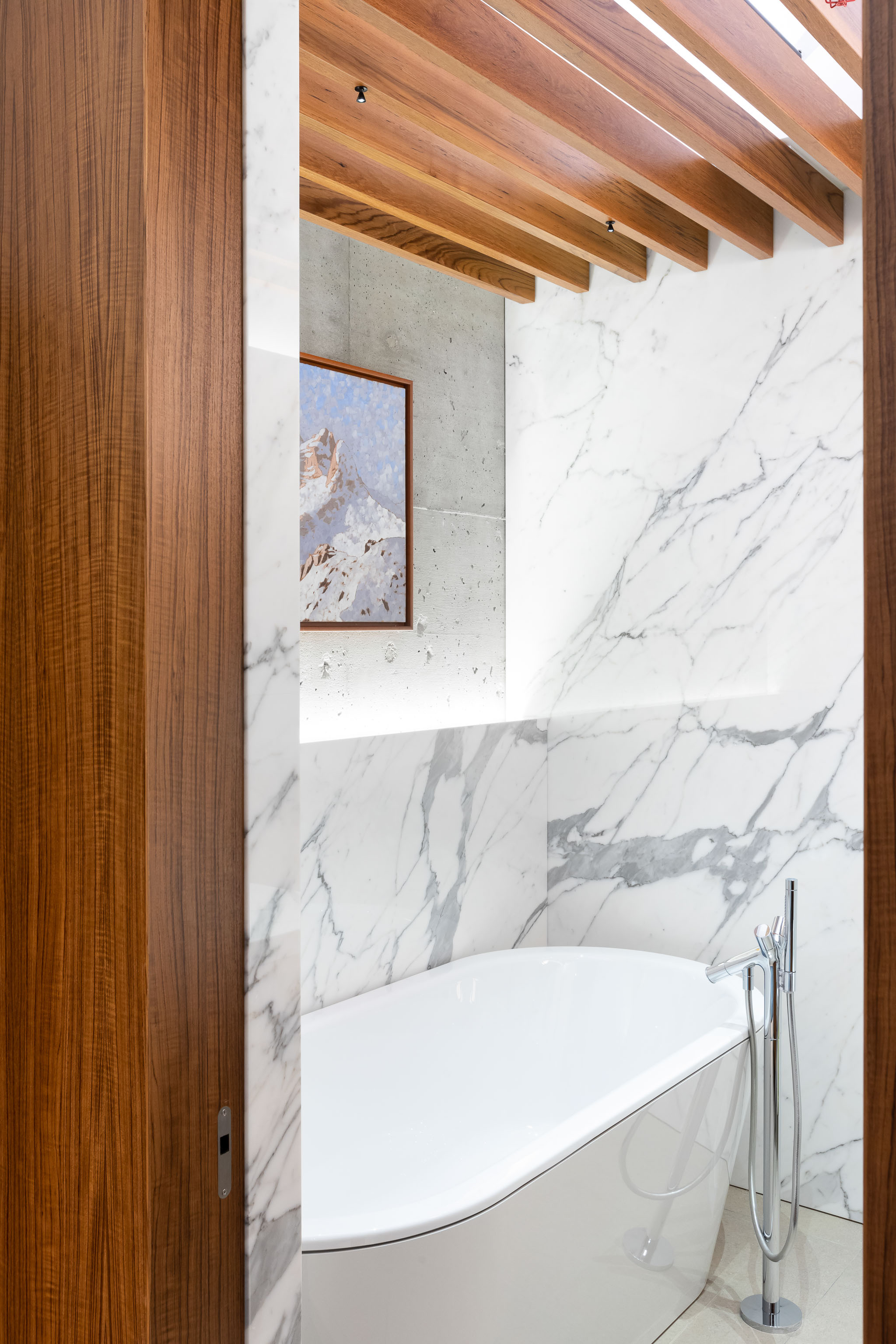 Intimate areas like the tub are surrounded with smooth white marble and frame a view of the raw concrete wall above. Diffused light above the teak slats creates the sense of bathing outside under a pergola.