Slender Storage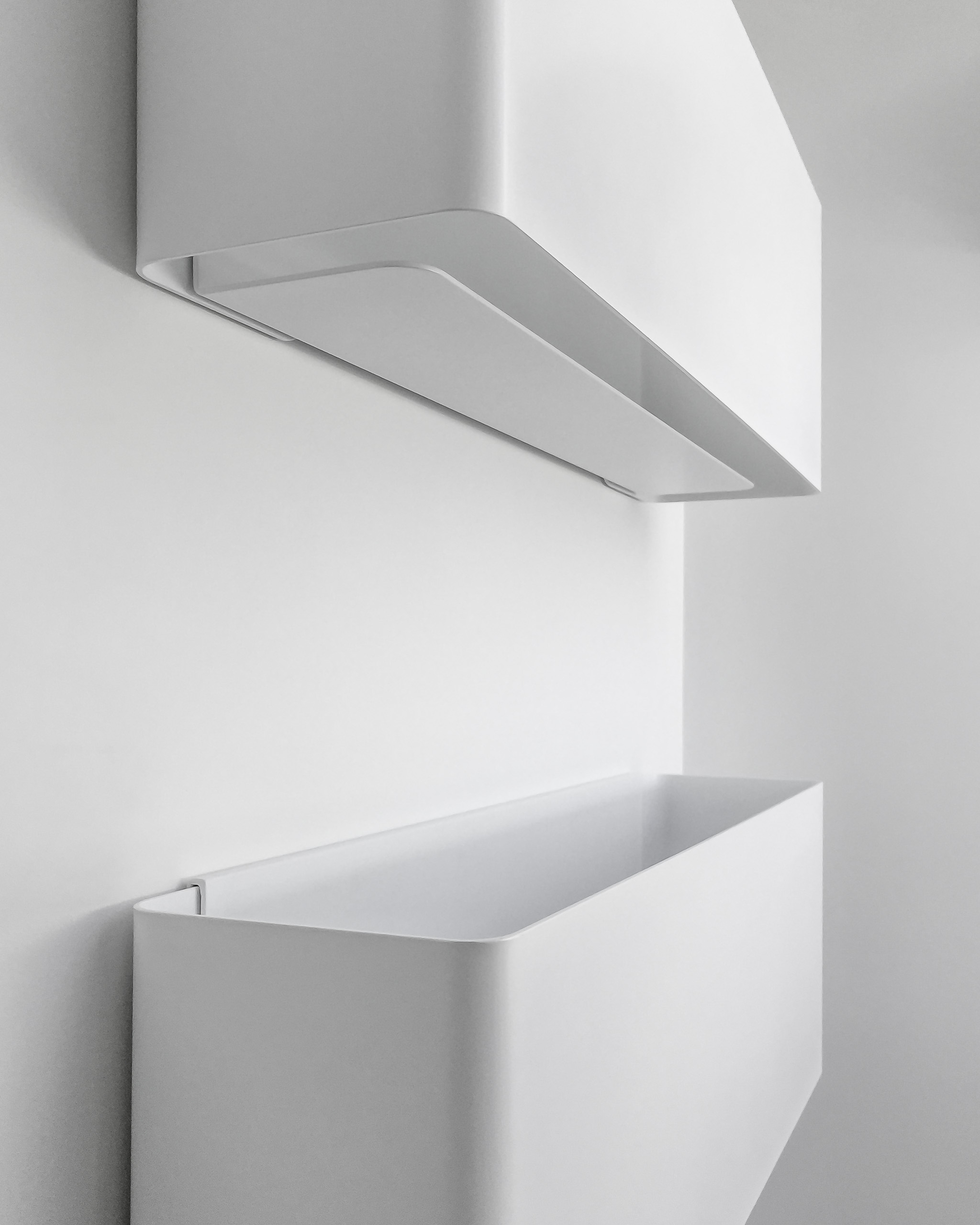 A slender wall mounted storage unit with no visible mounting hardware – both for a streamlined appearance and to completely eliminate any sharp edges to snag knit and woven fabrics.
The project was a solution to create pillow storage on a tight stair landing leading up to a roof deck.
Mounted with two screws and left open at the bottom for ventilation and easy cleaning.