Bold Oasis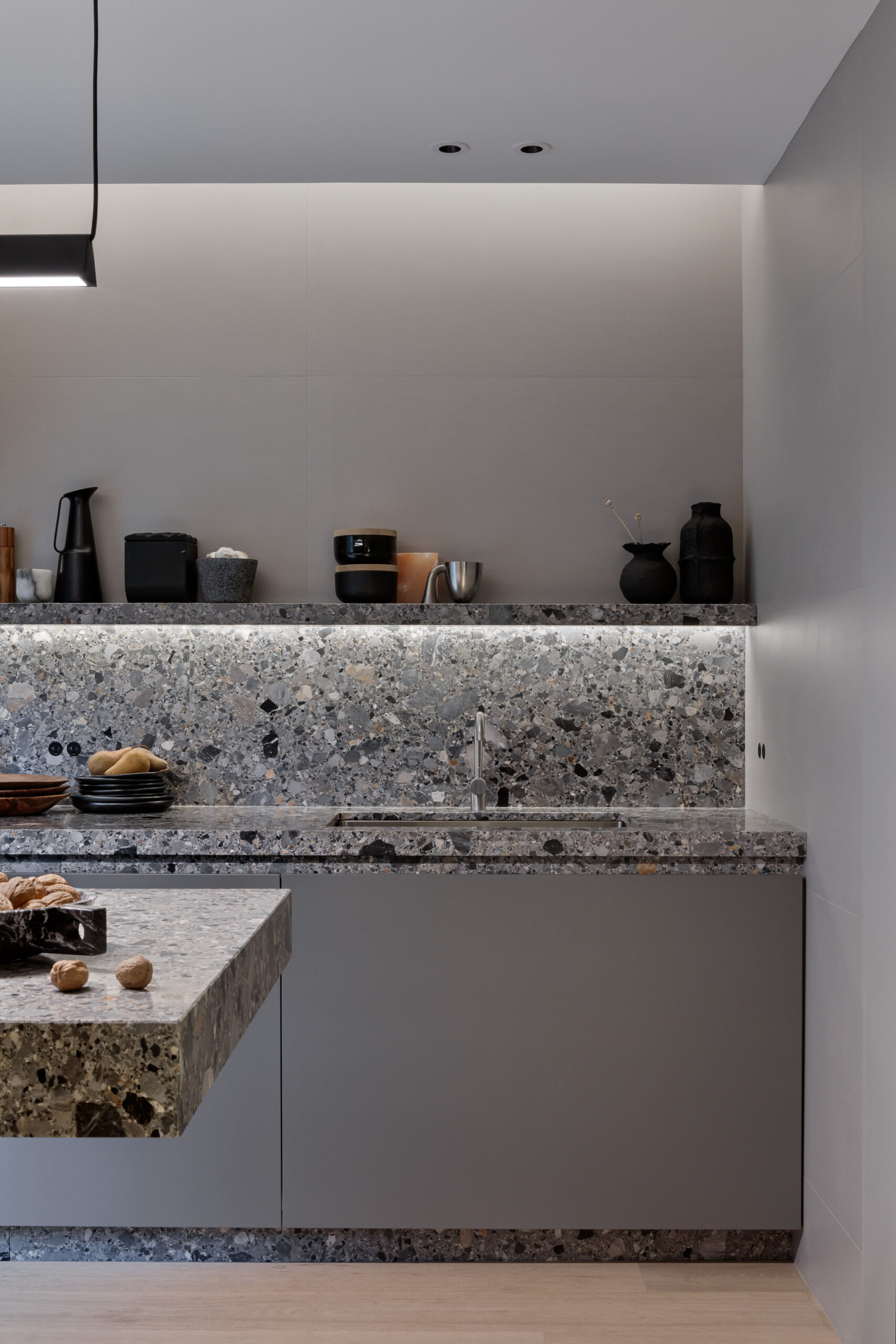 Overview
Sharing equal fondness for metropolises such as Tokyo and the rugged nature of Canada's West Coast, a travel-loving retired couple asked us to reimagine the cooking, dining, and work-from-home area in their townhouse. With immense trust in us, the clients provided little direction on their desired layout or materiality.
Working within a small, awkward floorplan, our goal was to open up the kitchen, incorporate room for casual seating, and create a separate workspace with ample storage.
To expand the space visually, we used large gestures: floor-to-ceiling oak cabinets to emphasize the vertical line and wall-to-wall lower cabinets and a stone shelf to maximize the horizontal line. Tying the areas together, a palette of rich materials both graphic and soothing connects the clients' interests of city and nature.
Creating space below for stools and the clients' pets, we designed a monolithic Ceppo Di Gre stone pedestal island to be both a work and casual dining surface.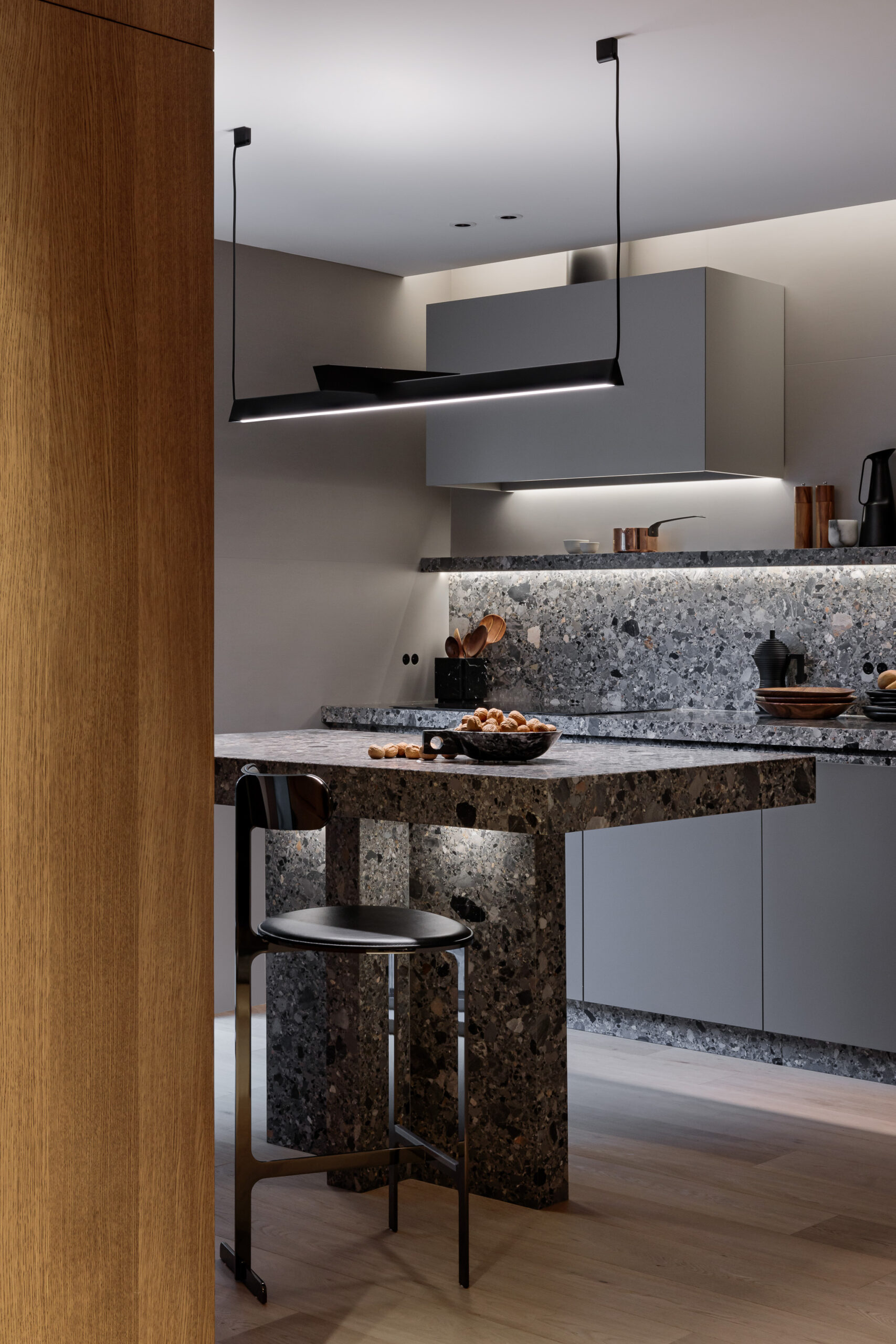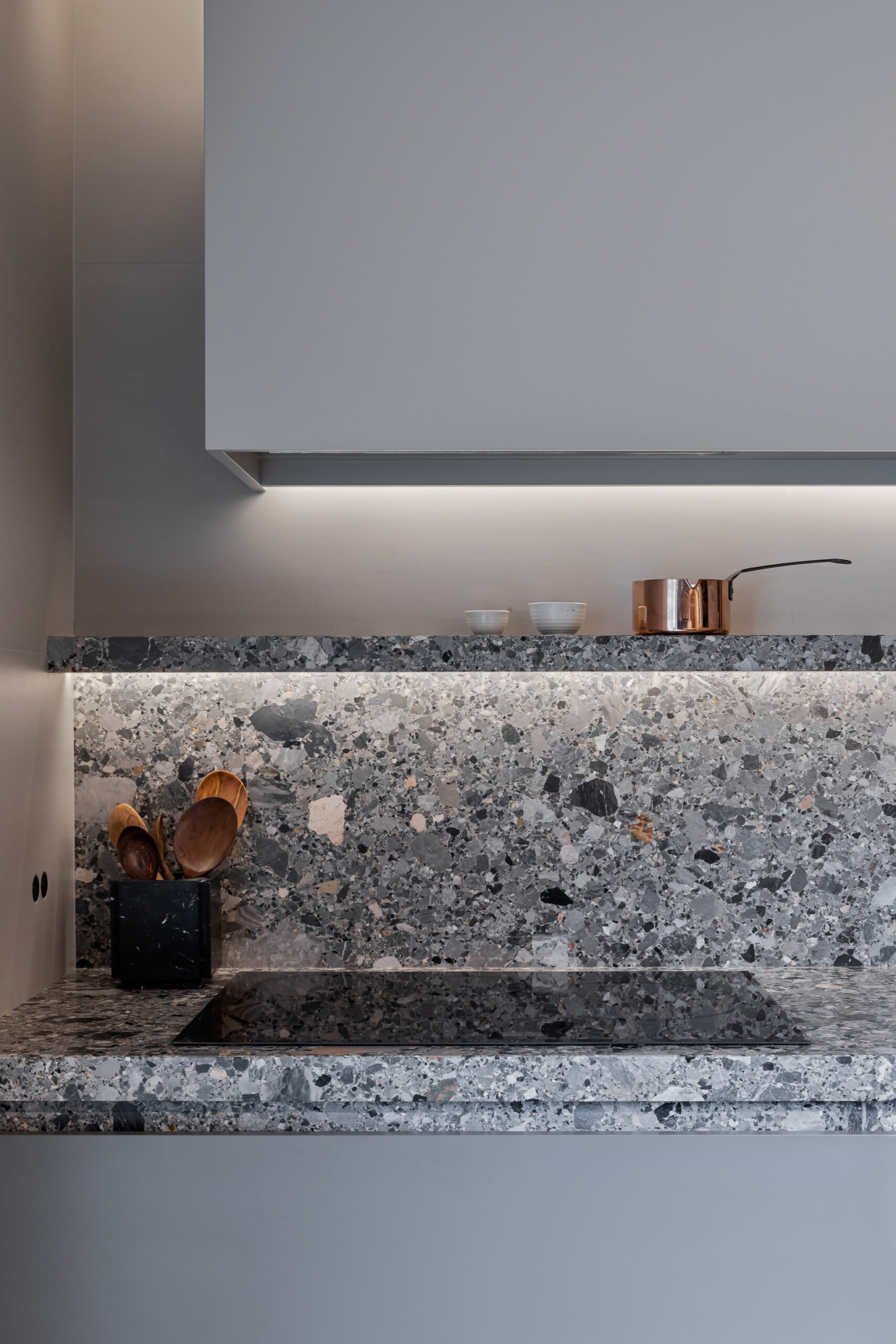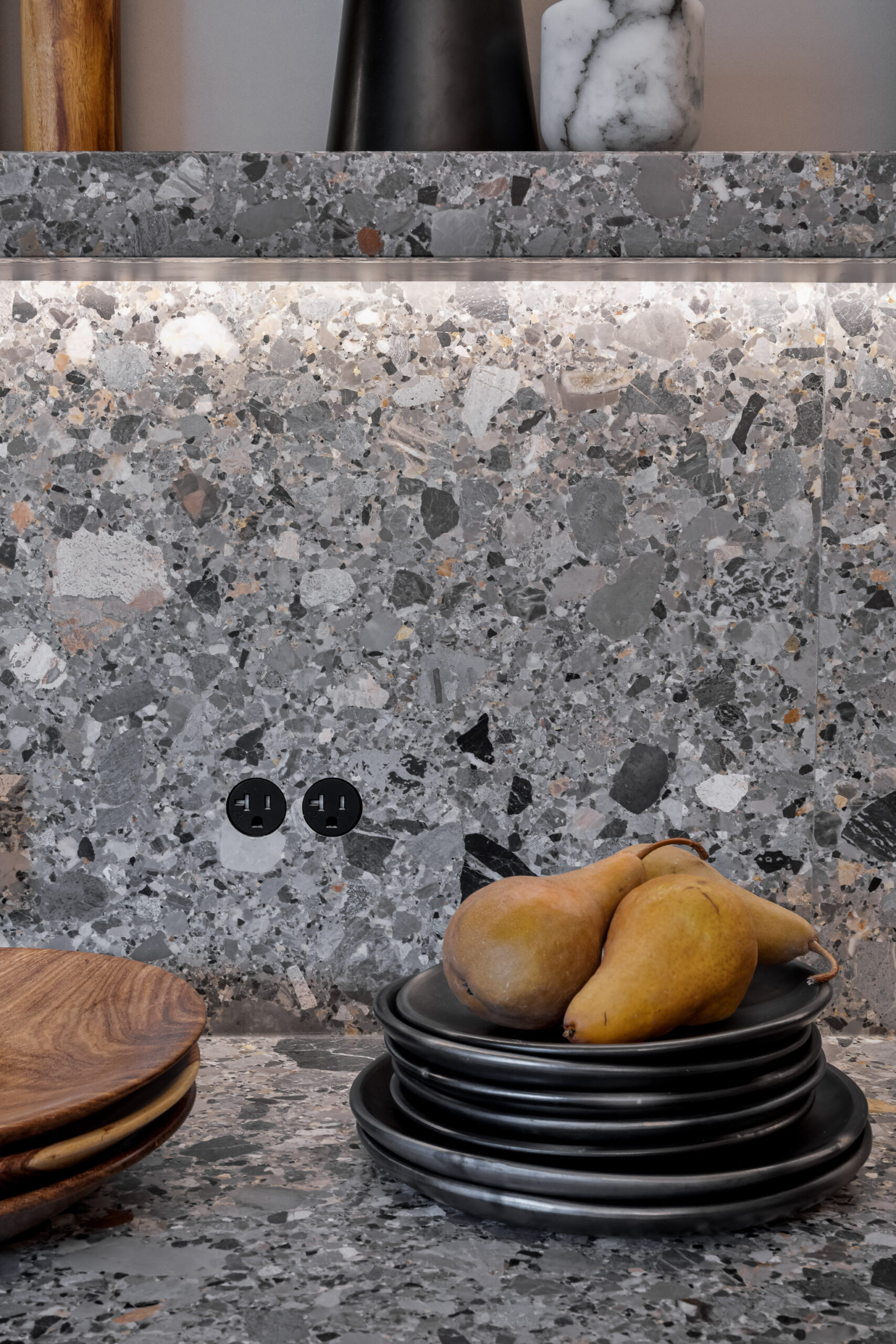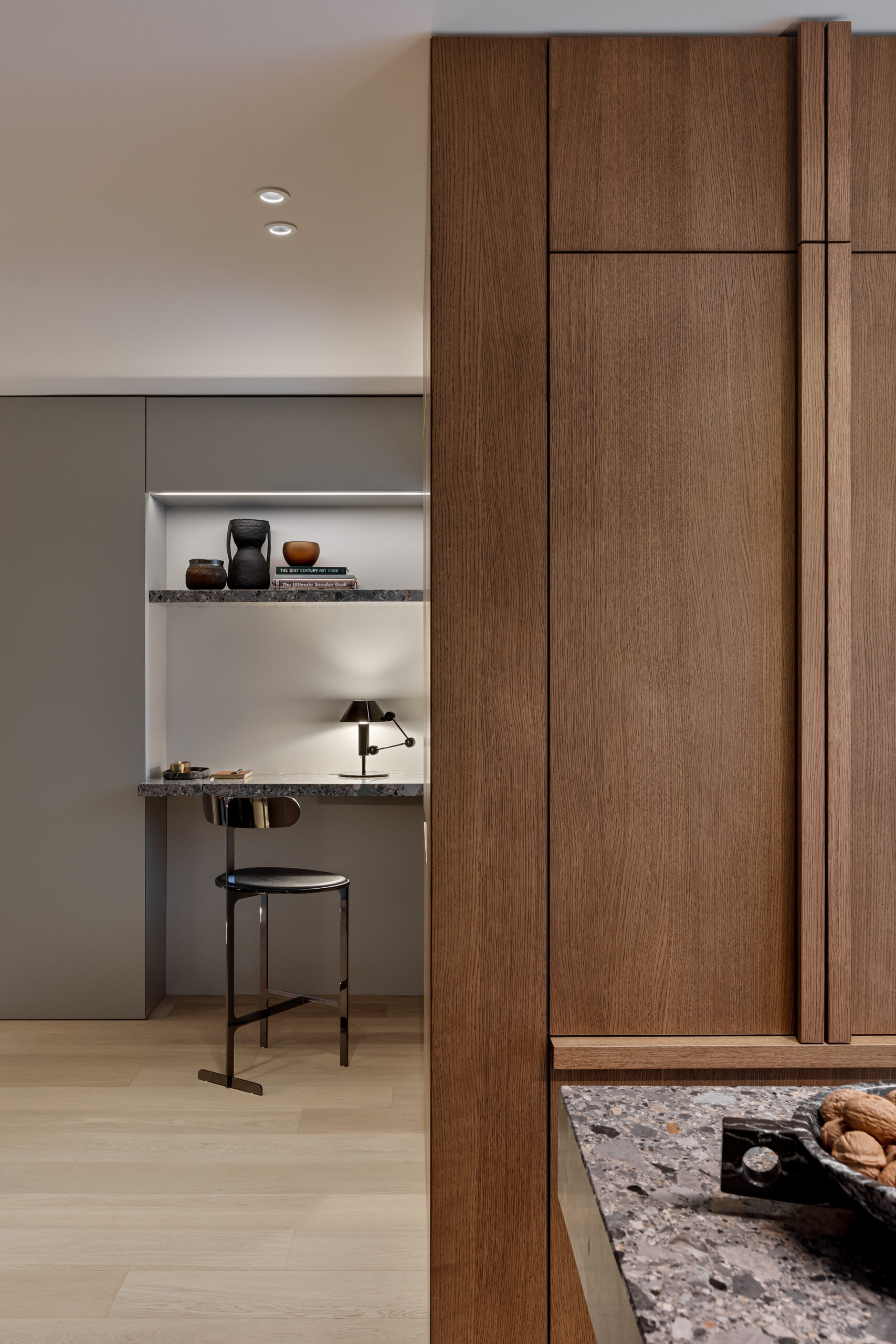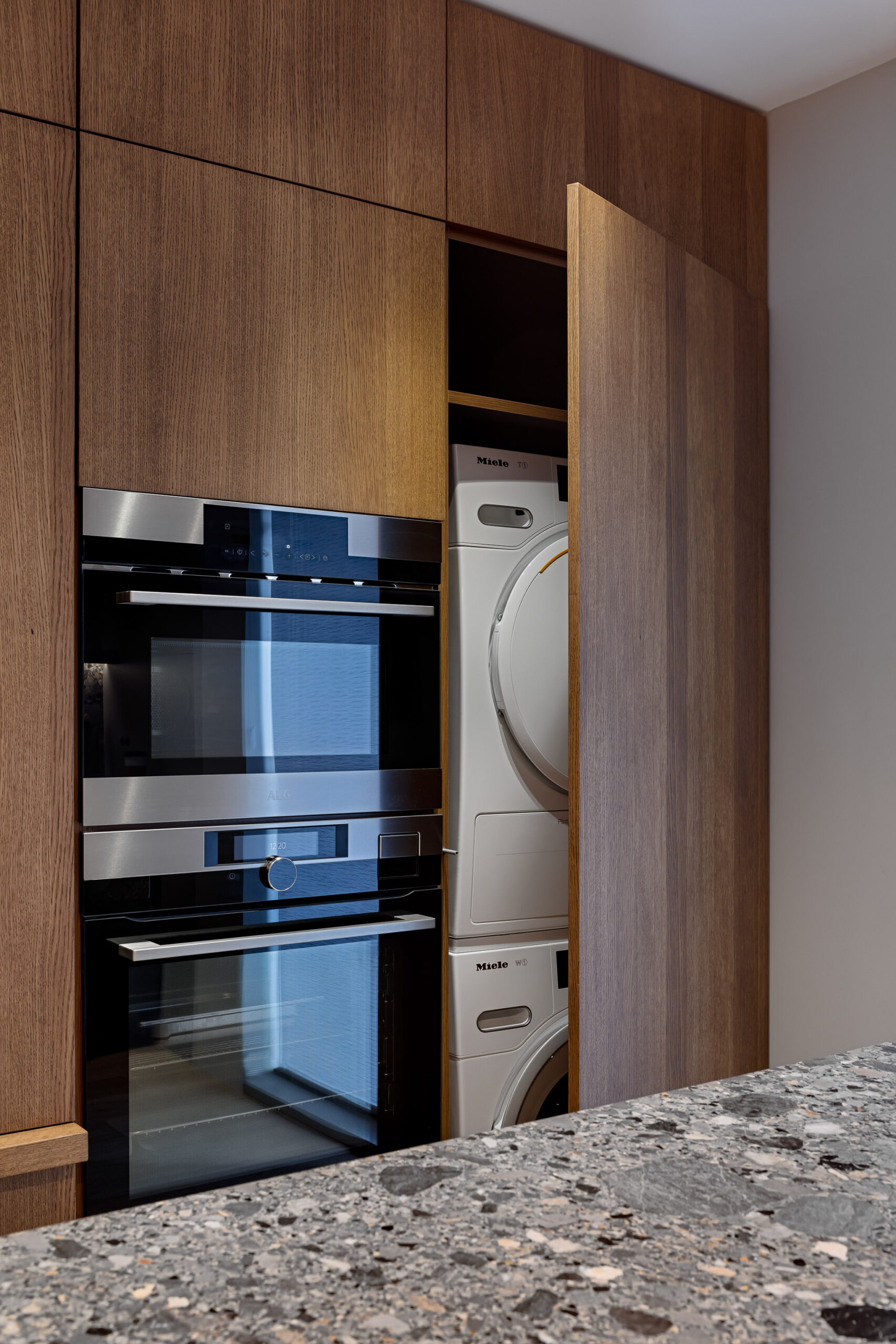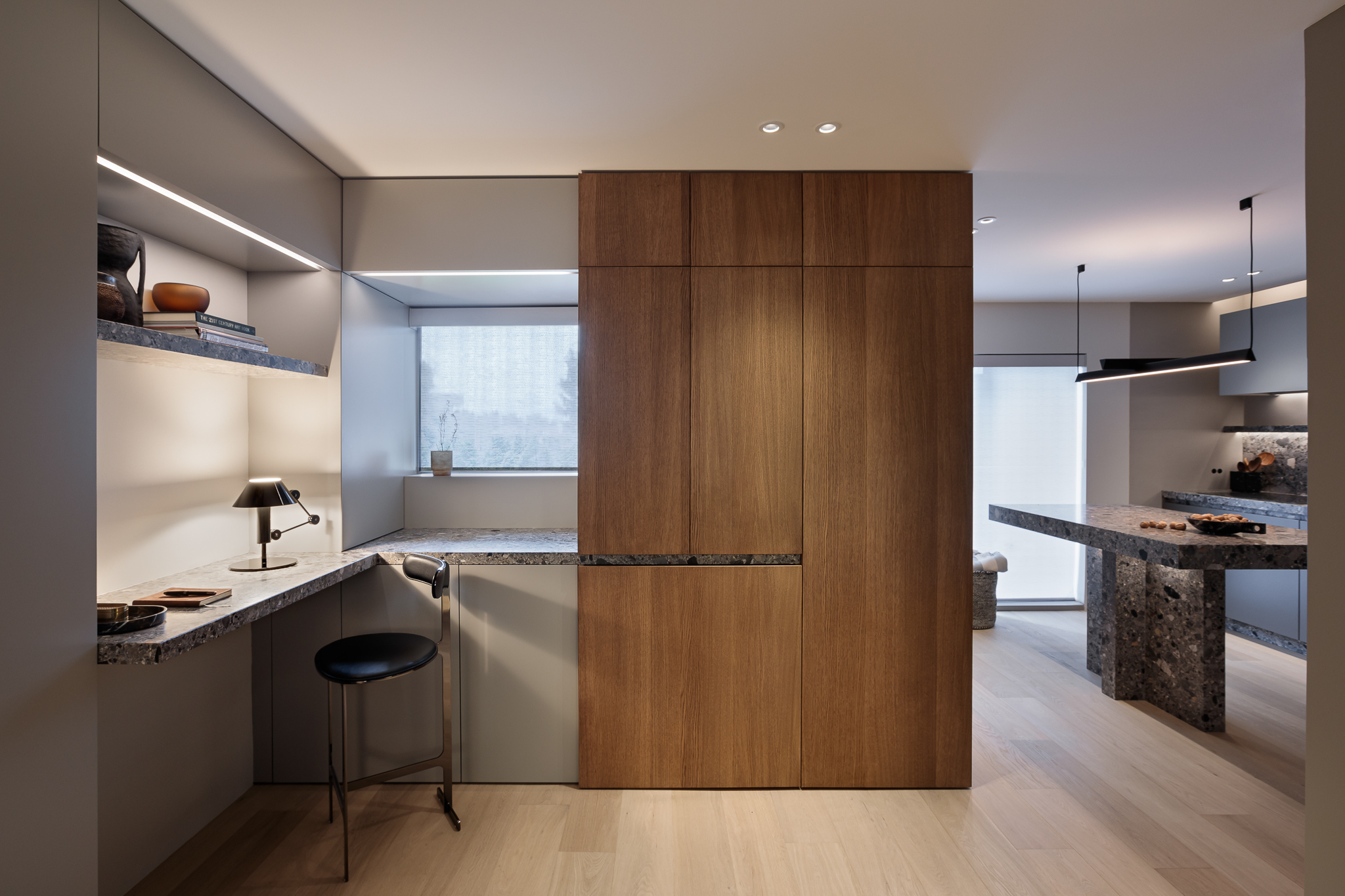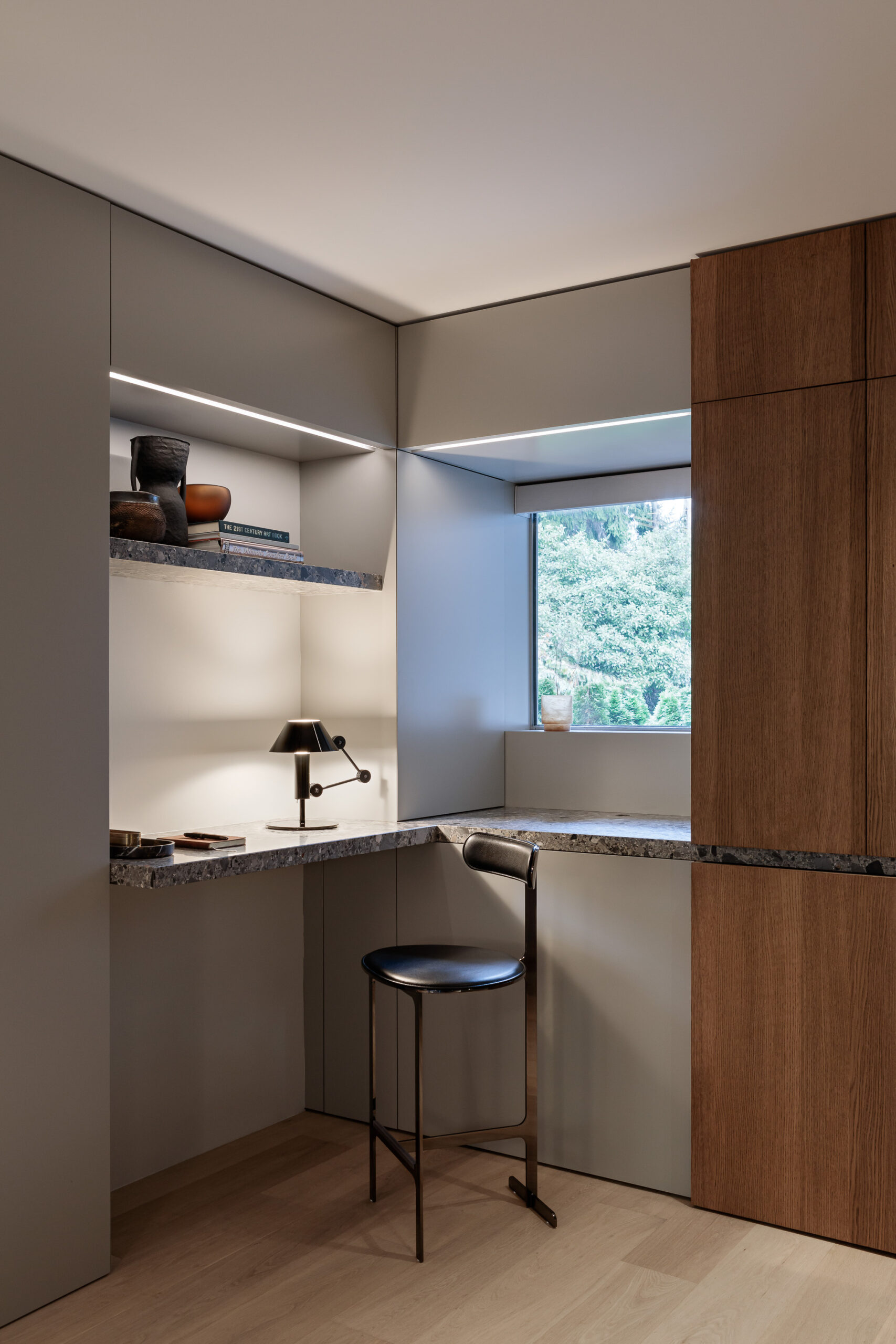 Millwork around the small workspace window makes it feel larger and more integrated into the design as well as providing natural light for the desk surface.
Under the window, the counter continues into the concealed bar—set back from the cabinet doors above and drawer below creating a finger pull detail that maximizes storage while keeping the face of the millwork clean.