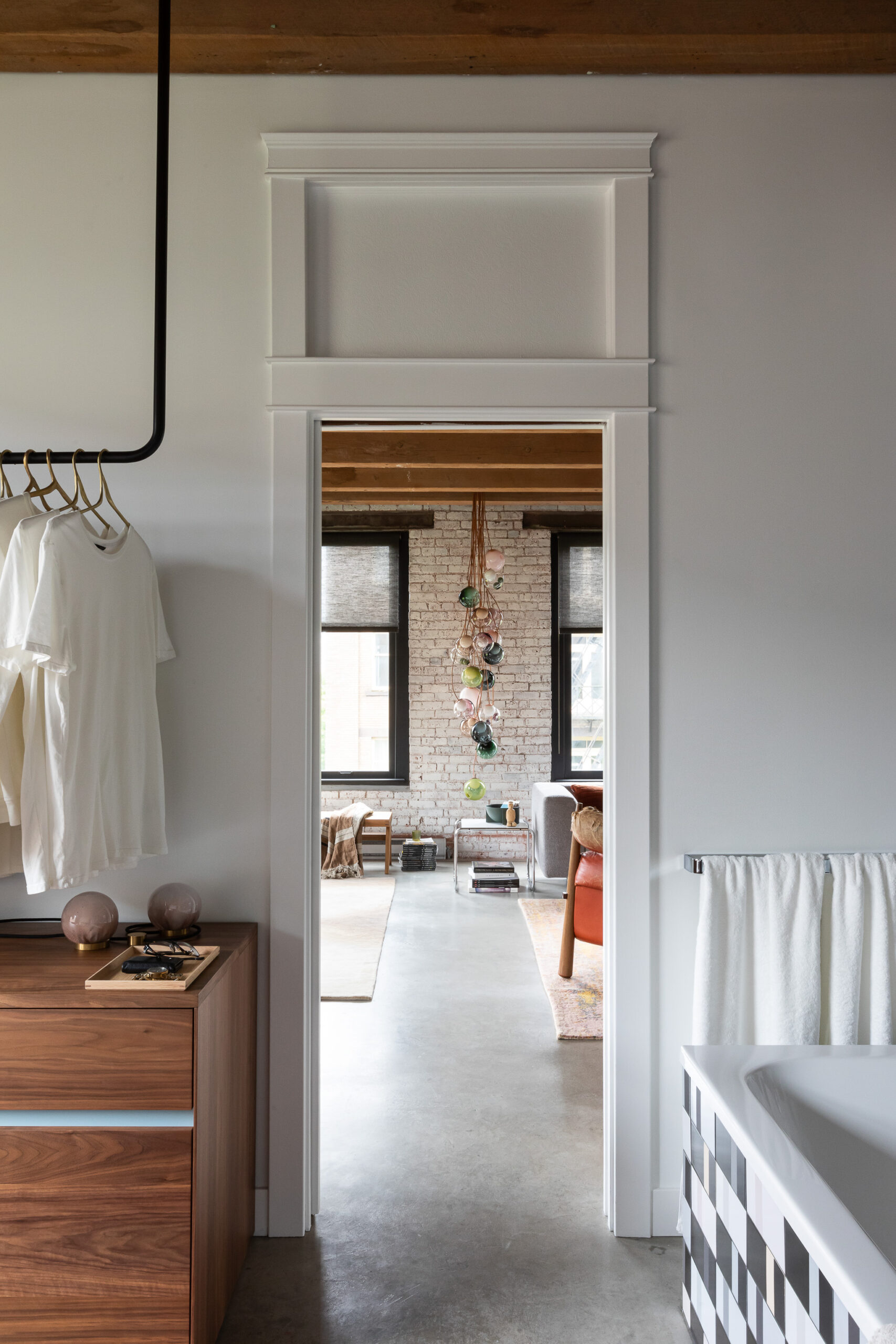 Overview
A lover of musical genres from acoustical to electronic, our client wanted a space that could expand and contract for hosting other music enthusiasts.
The floorplan worked really well so we focussed our efforts on updating the finishes to reflect his preference for bold colour and pattern. A few tired areas were rebuilt and we curated an eclectic mix of new and vintage furnishings and treasures. The client's interest in music and art was the foundation on which we added layers of depth and authenticity.
Historical Building
The building at 55 East Cordova, a former relic of sand-blasted brick and old-growth timber, was a 150,000 sf warehouse built in 1909 by architect Edward Evans Blackmore in downtown Vancouver, B.C. It housed hardware and building supplies for a large-scale importer and distributor and was conveniently located next to the CP Rail terminus station.
Almost 100 years later in 2004, the expansive warehouse was converted into live-work loft spaces, with the brick and fir beam construction exposed keeping the character of the building intact.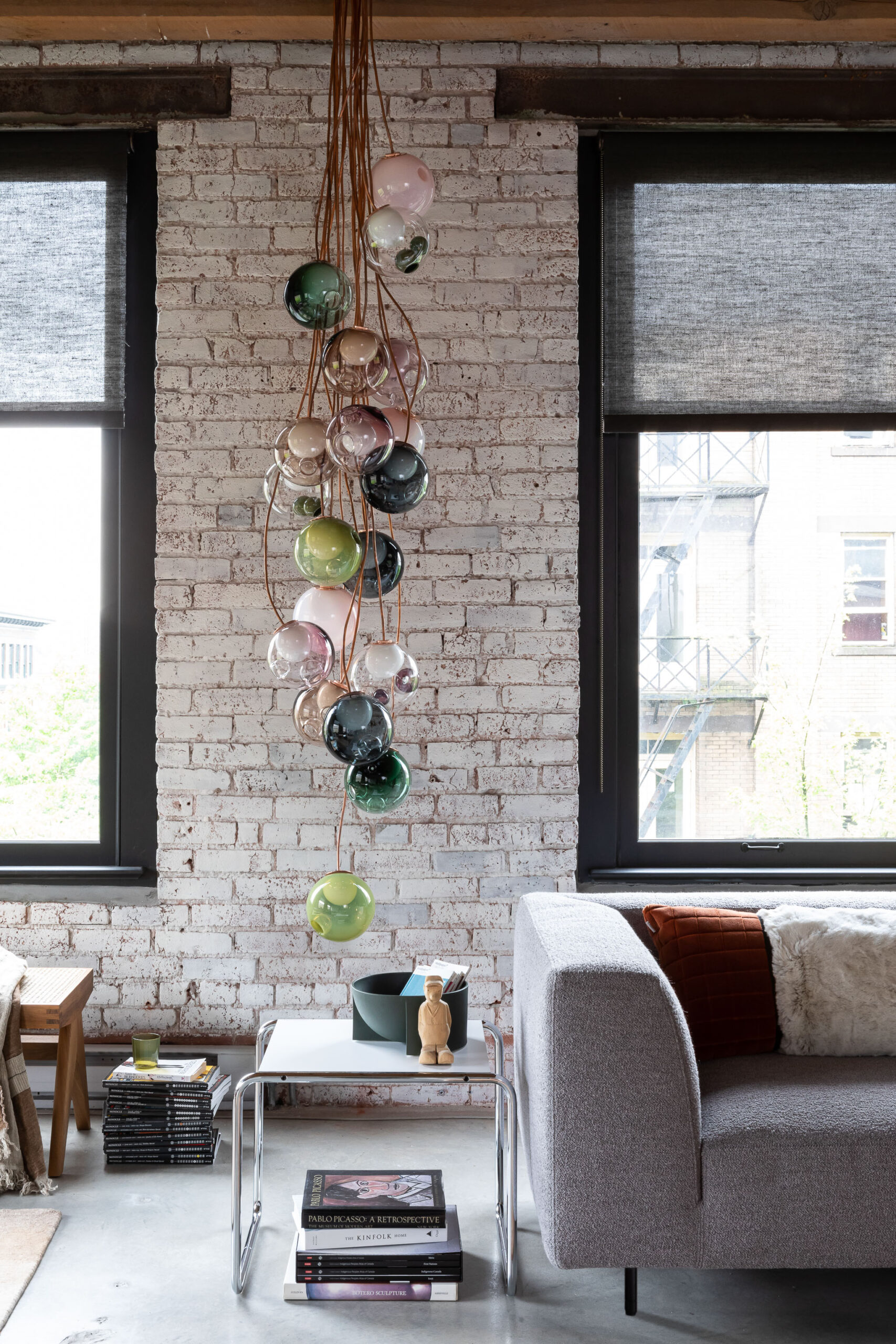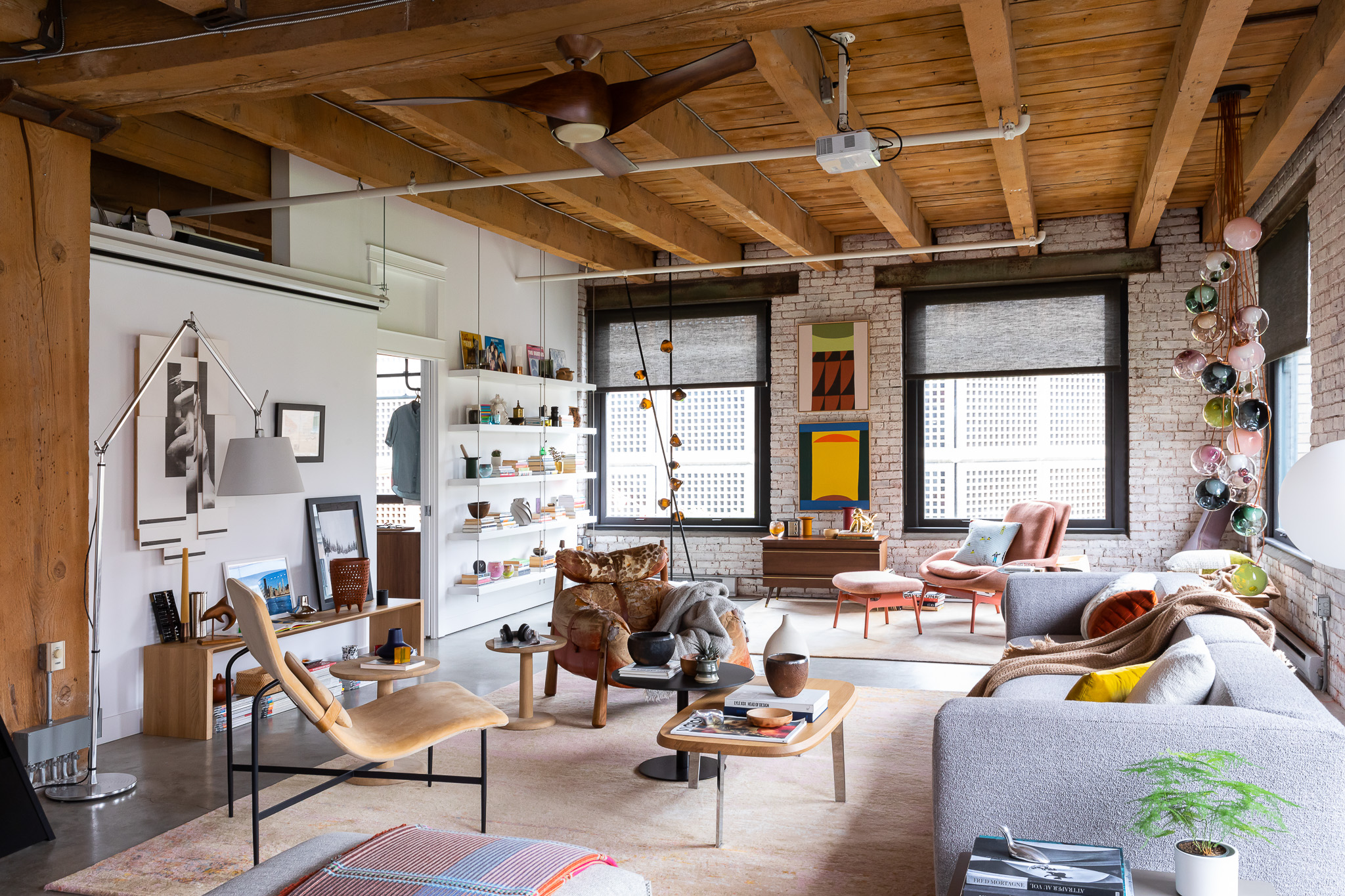 "I'm drawn to high contrast and geometric patterns, and have a strong appreciation for modern design."

- Client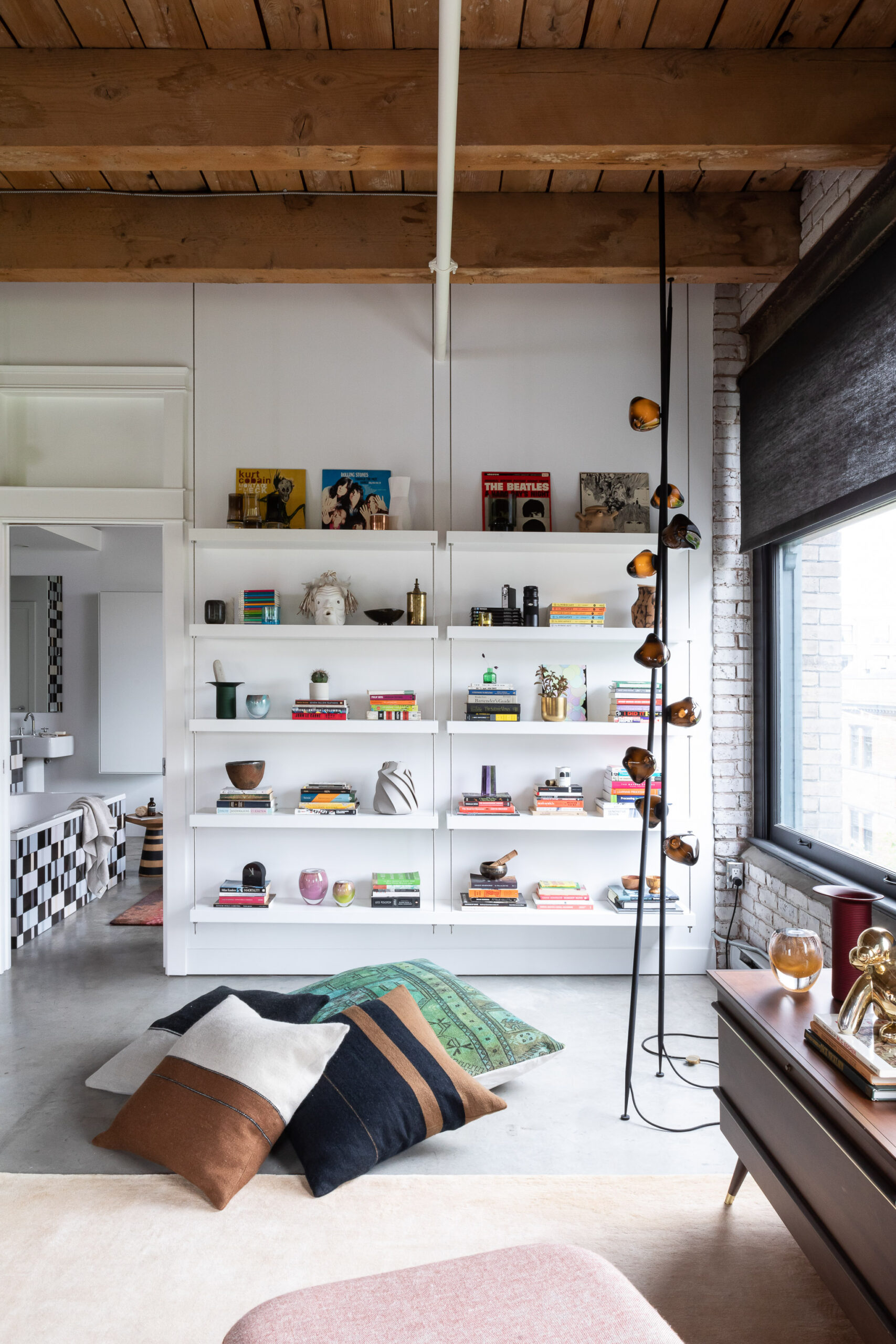 In contrast to the immense warmth of the old-growth fir ceiling, the expansive concrete floor felt stark and cold — a series of Jan Kath Artwork 19 rugs which already feel worn-in remedies that.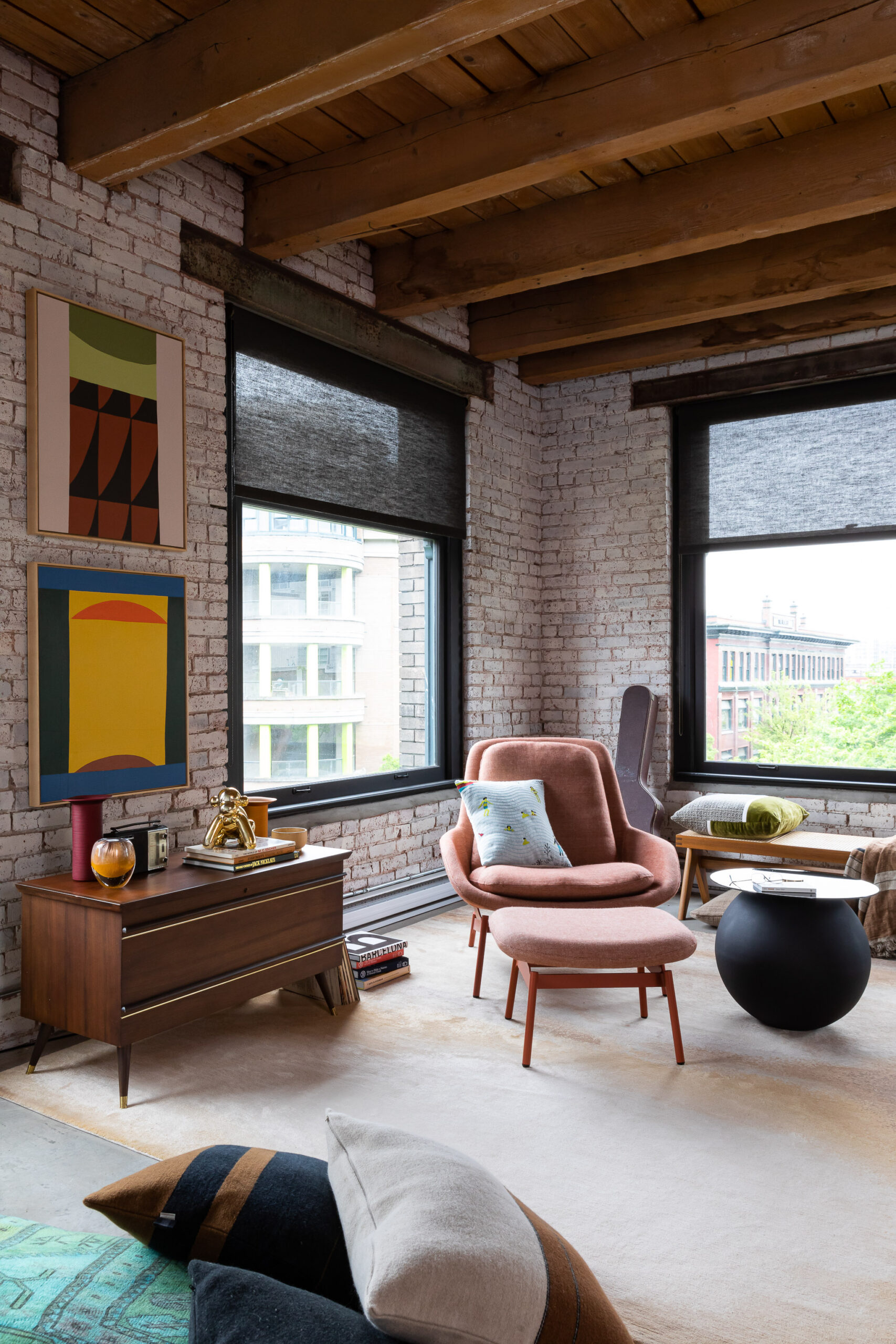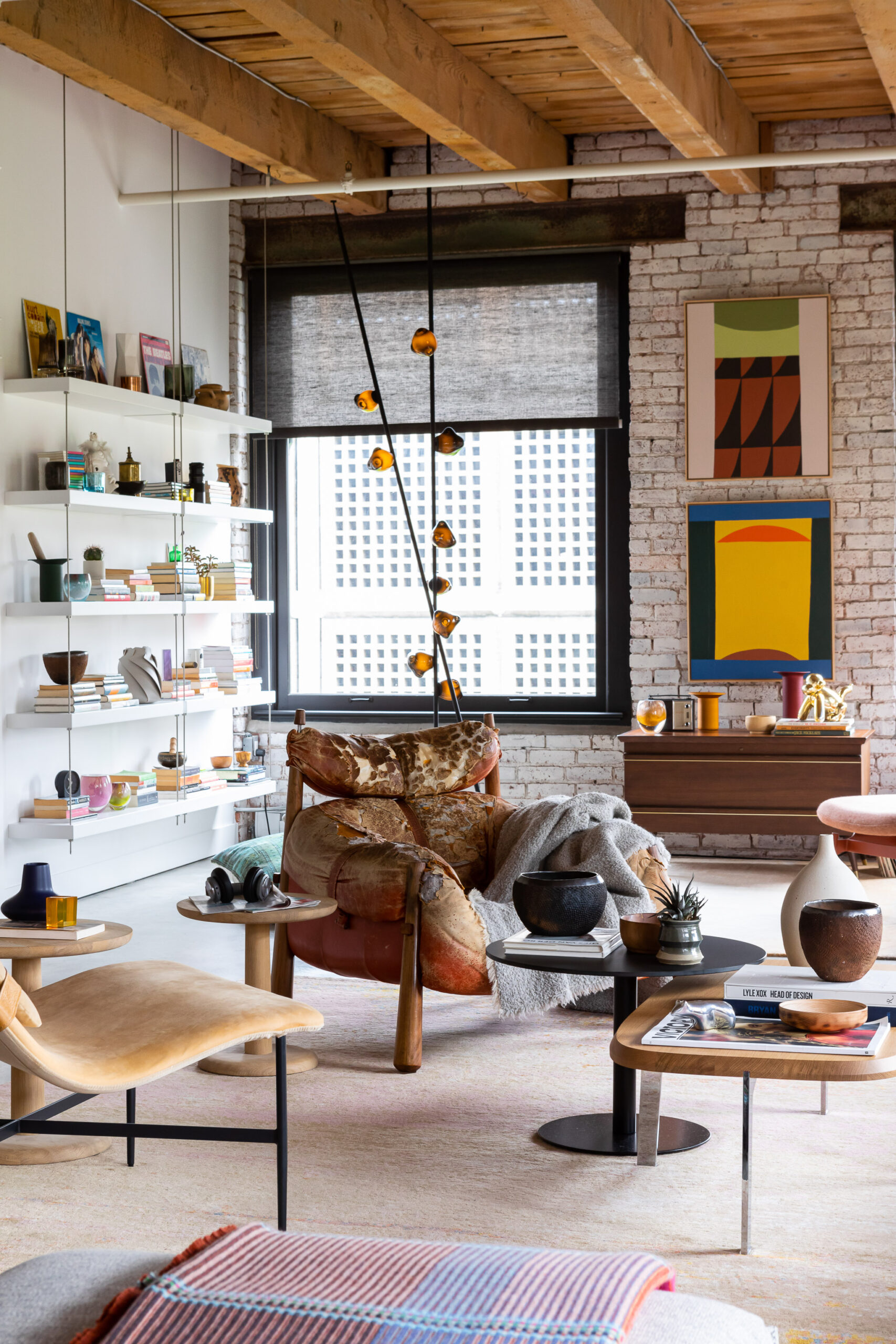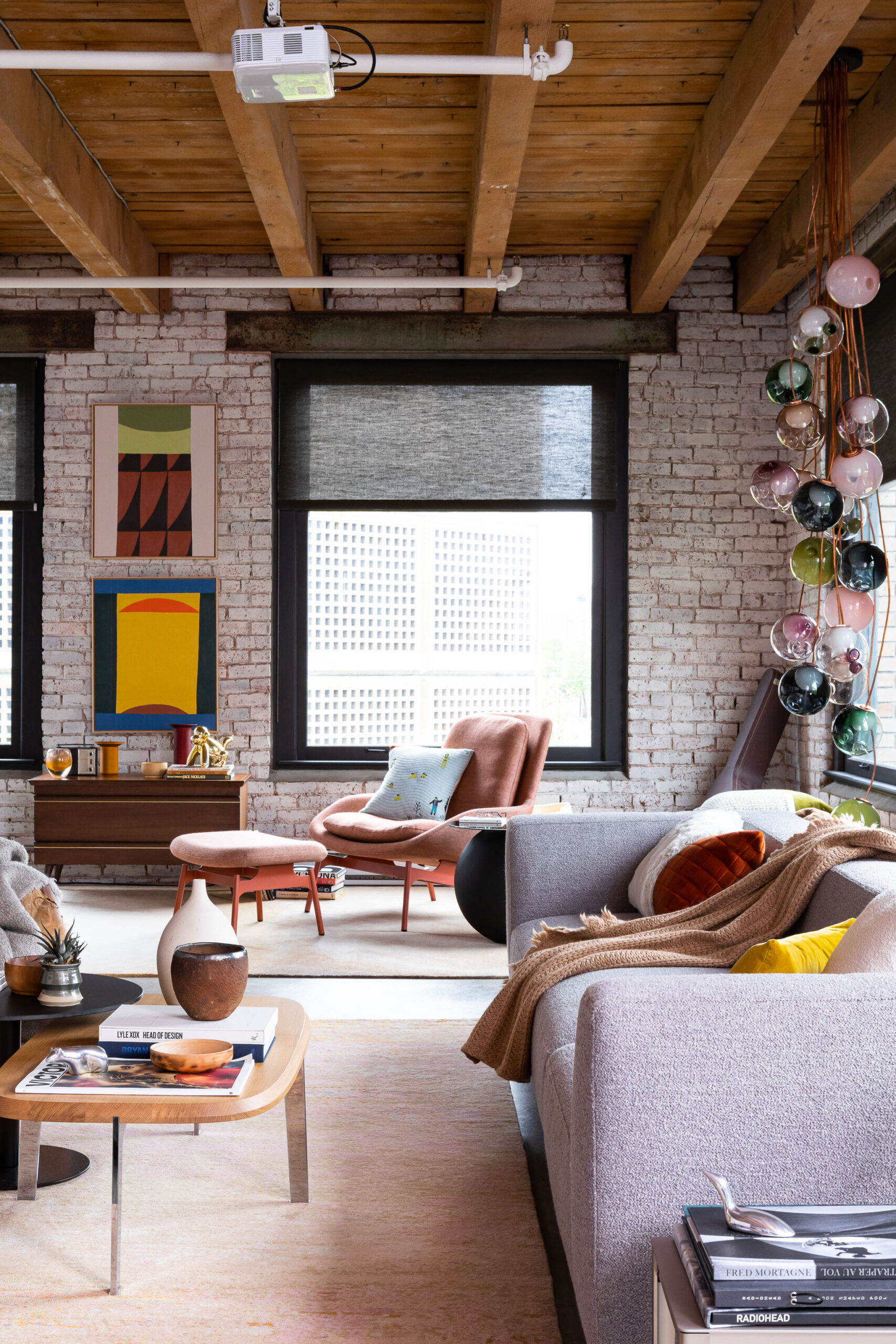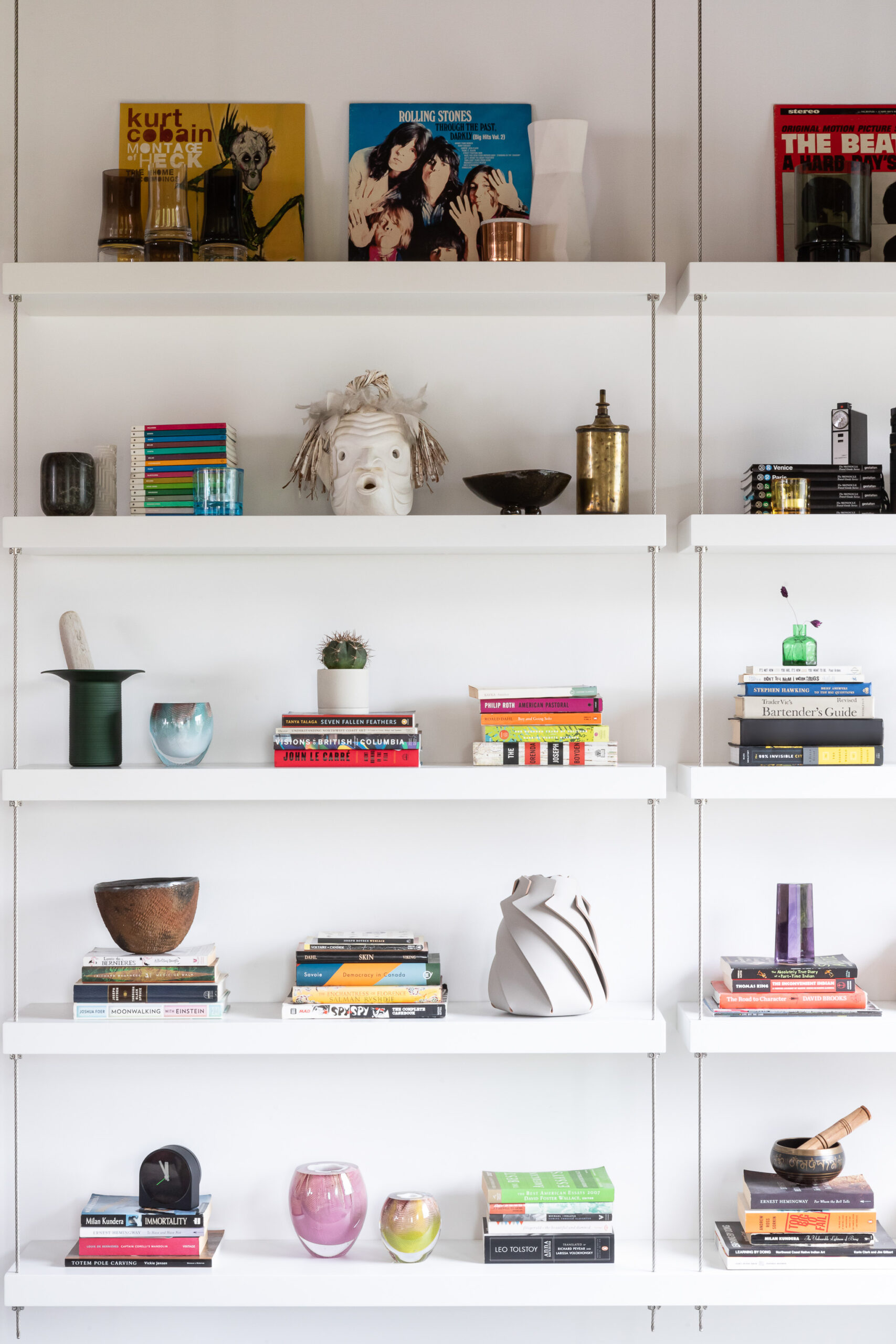 A custom cable-supported shelving system by Integrity Woodwork provides ample space for the client's varied collections of books, music and artifacts.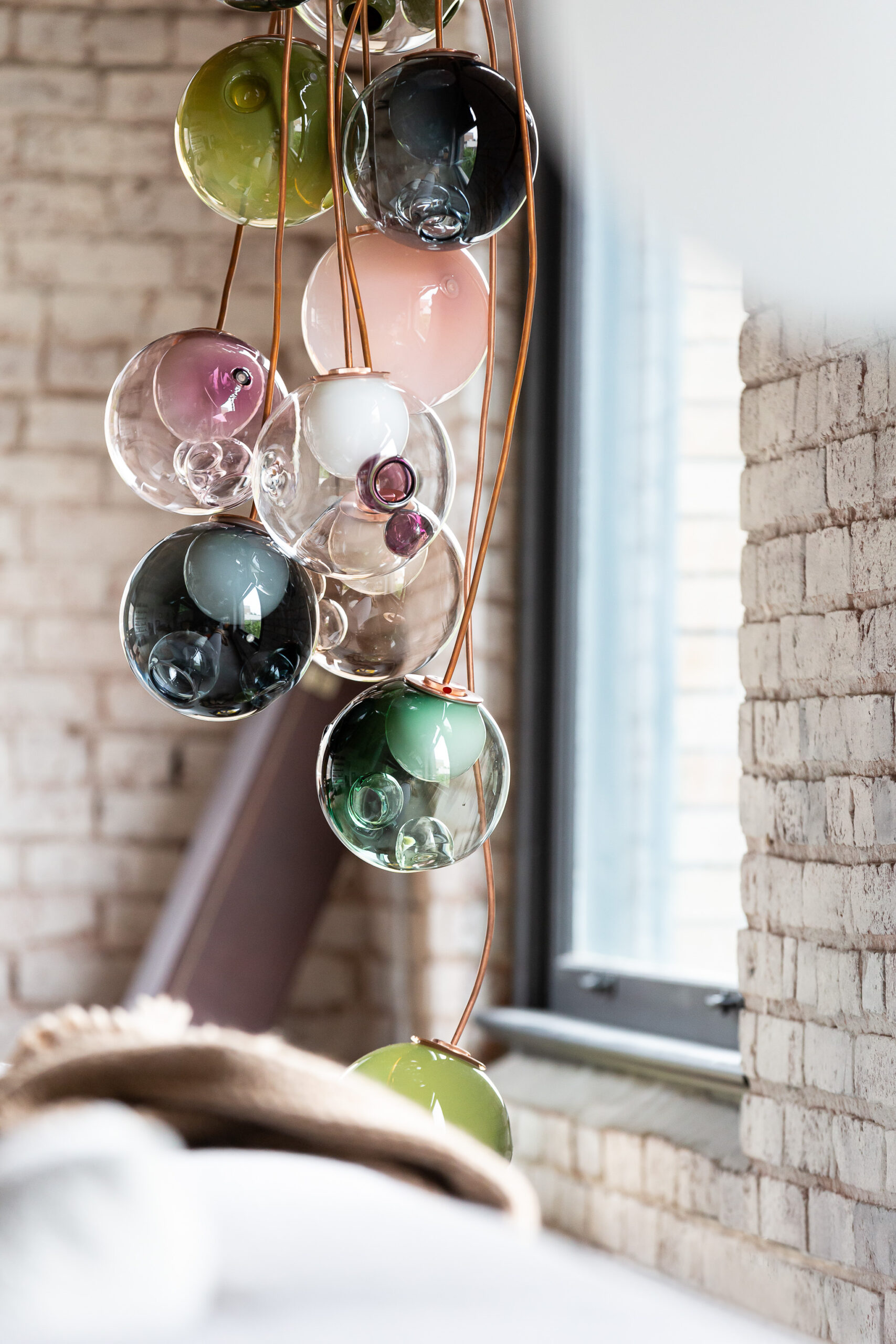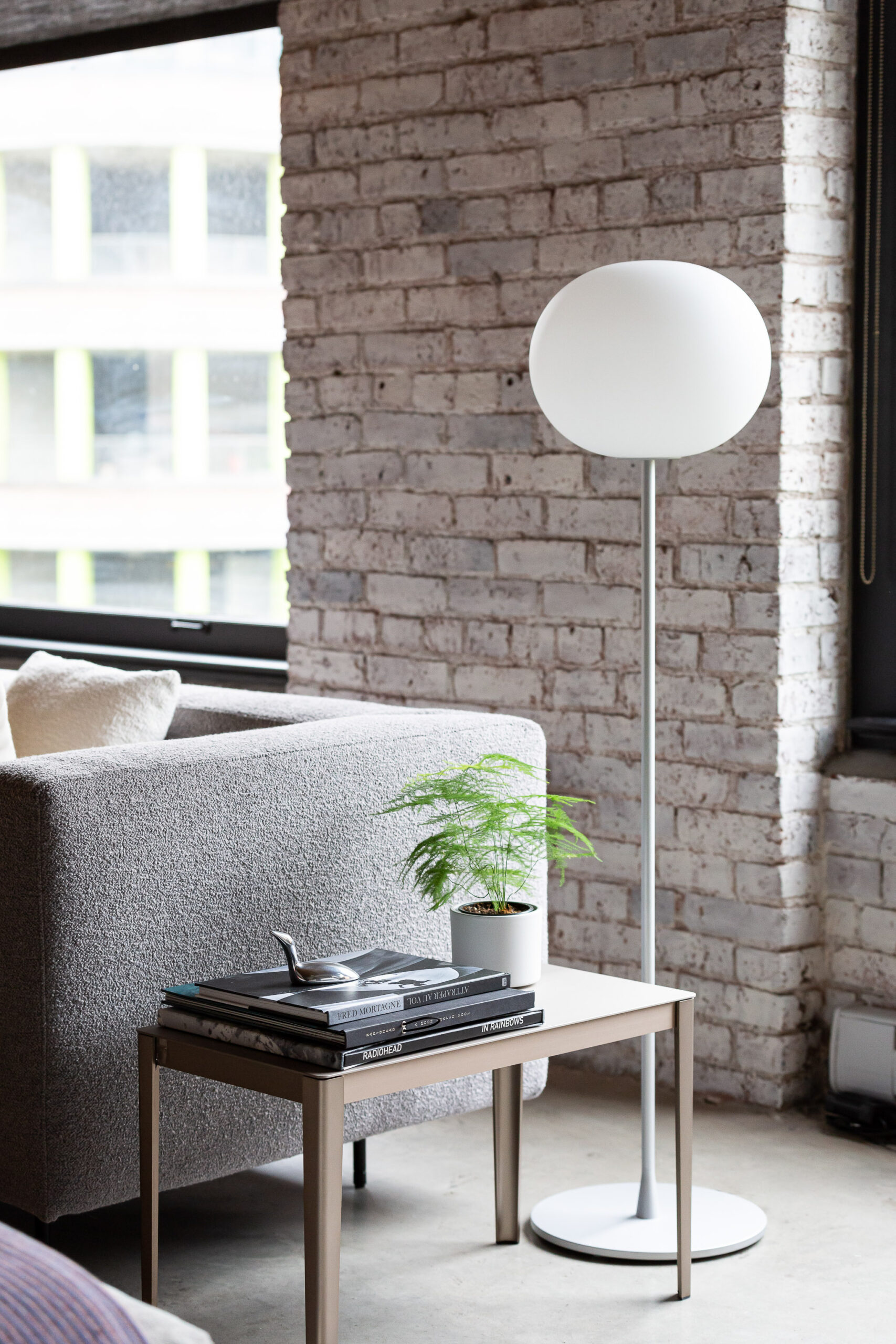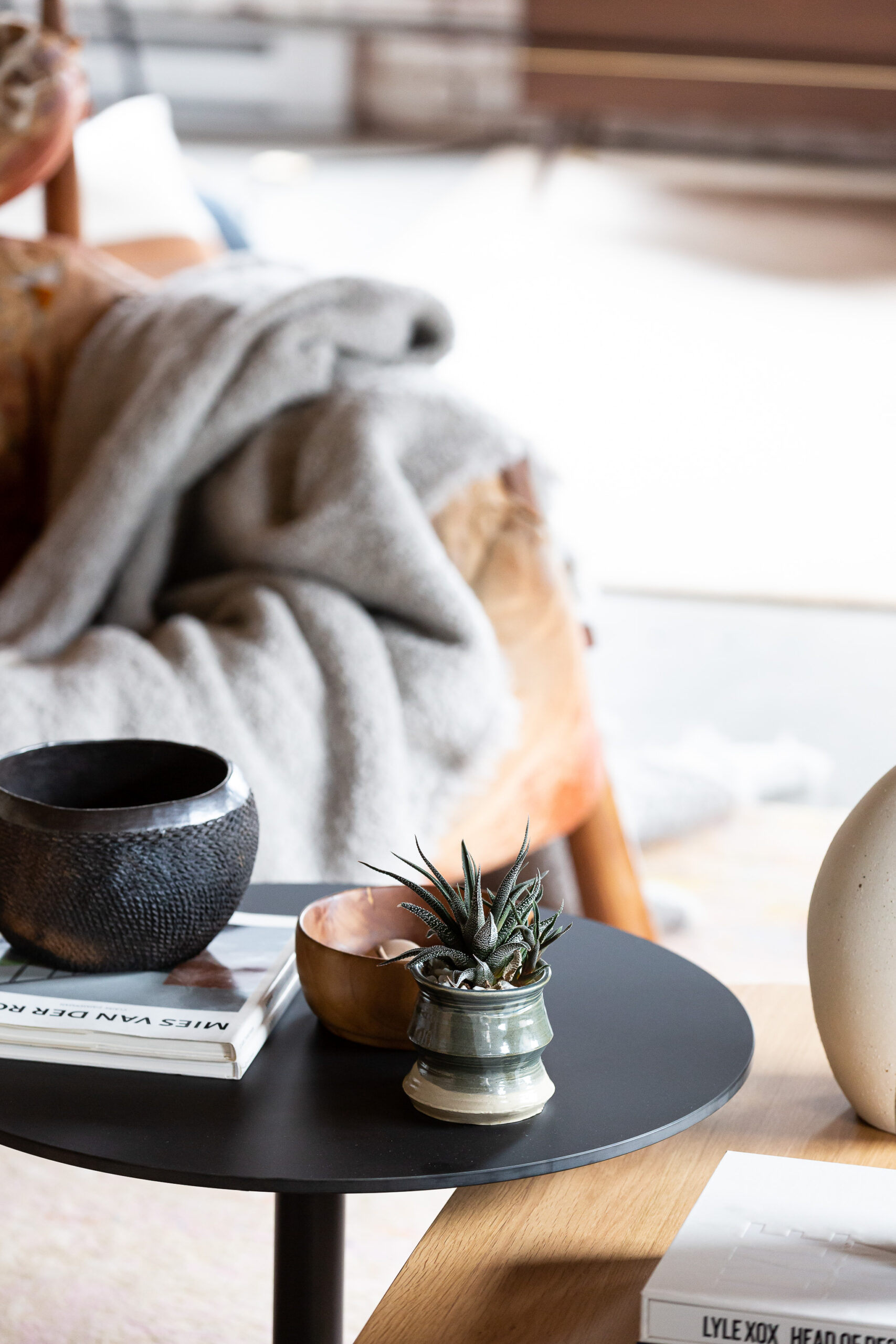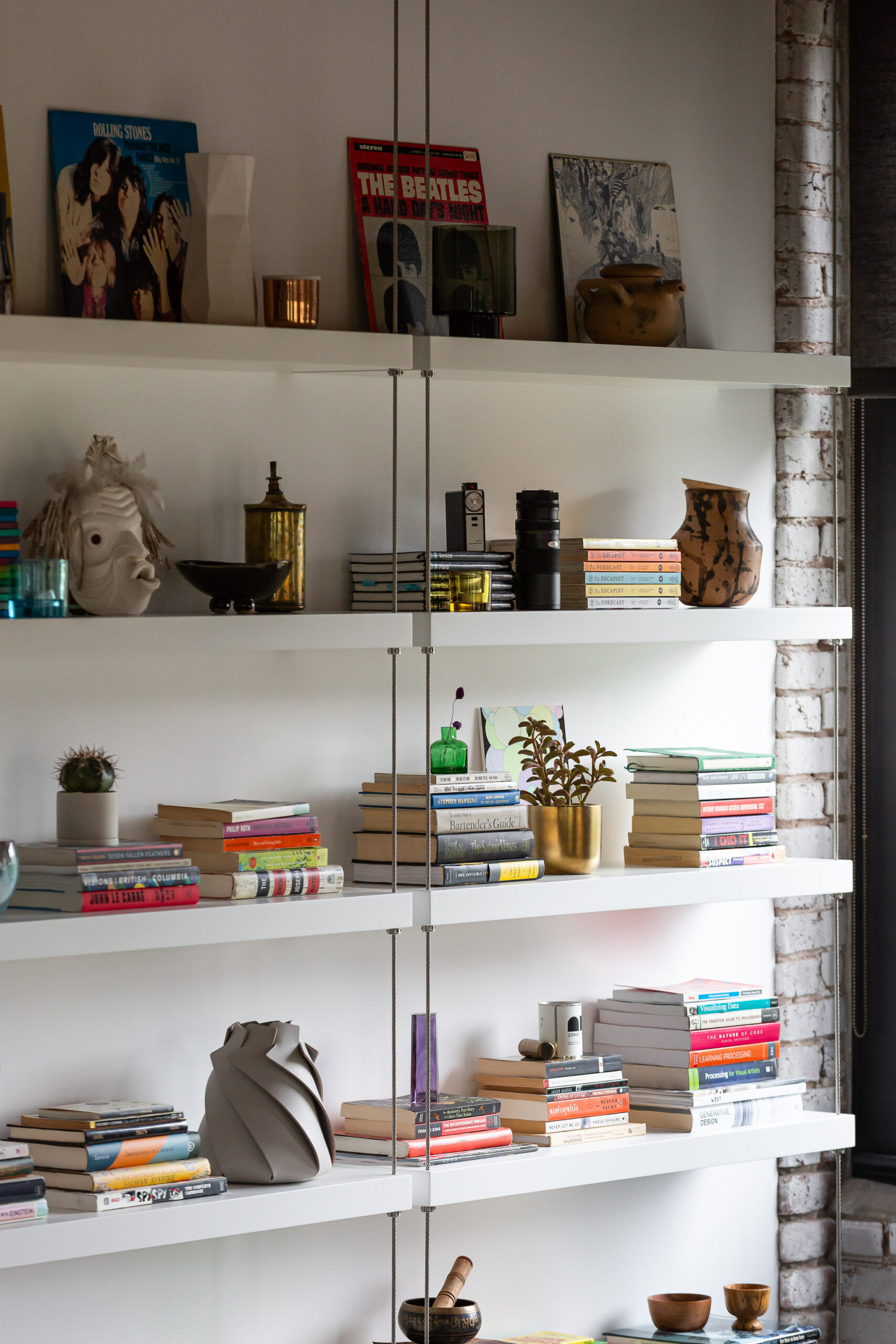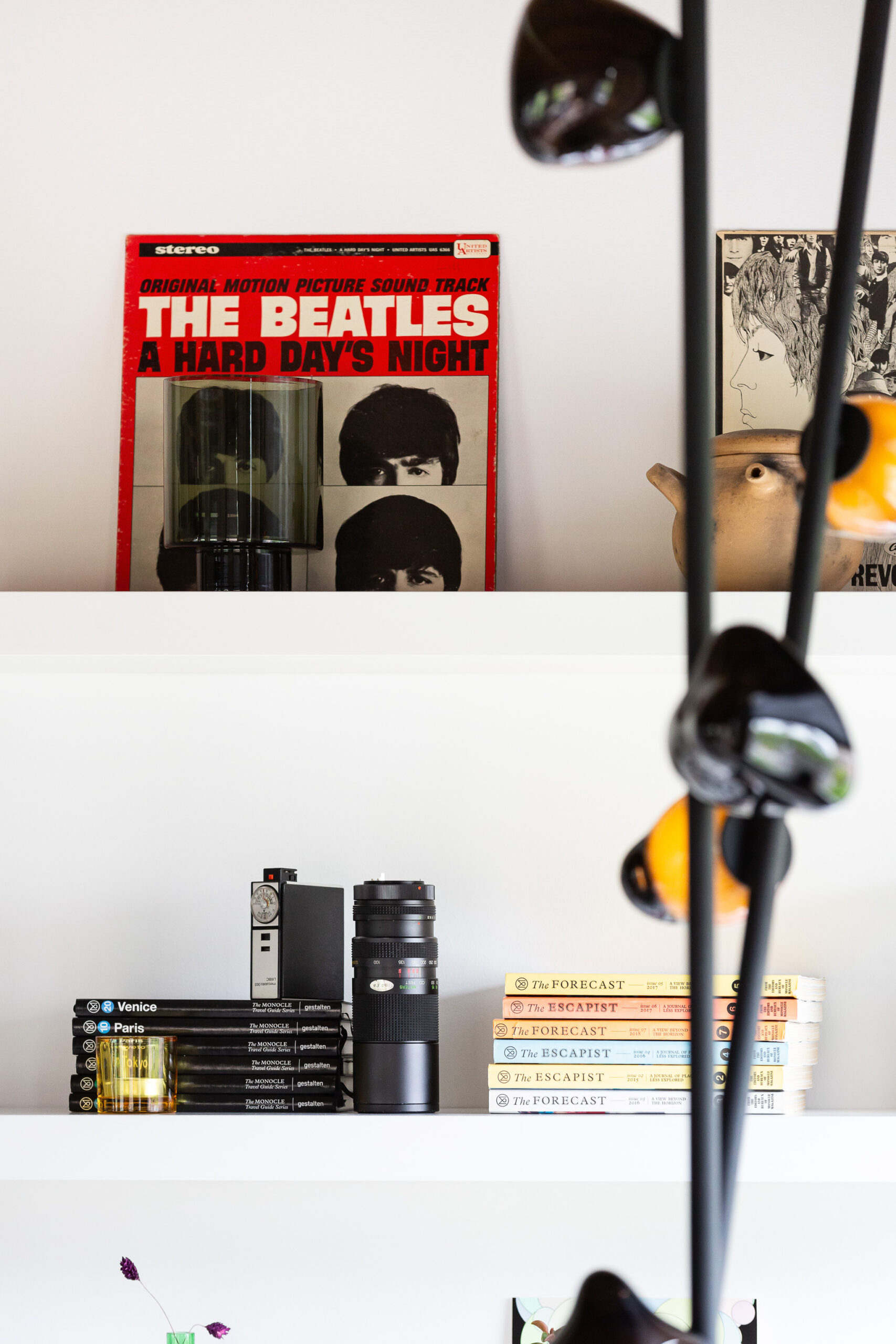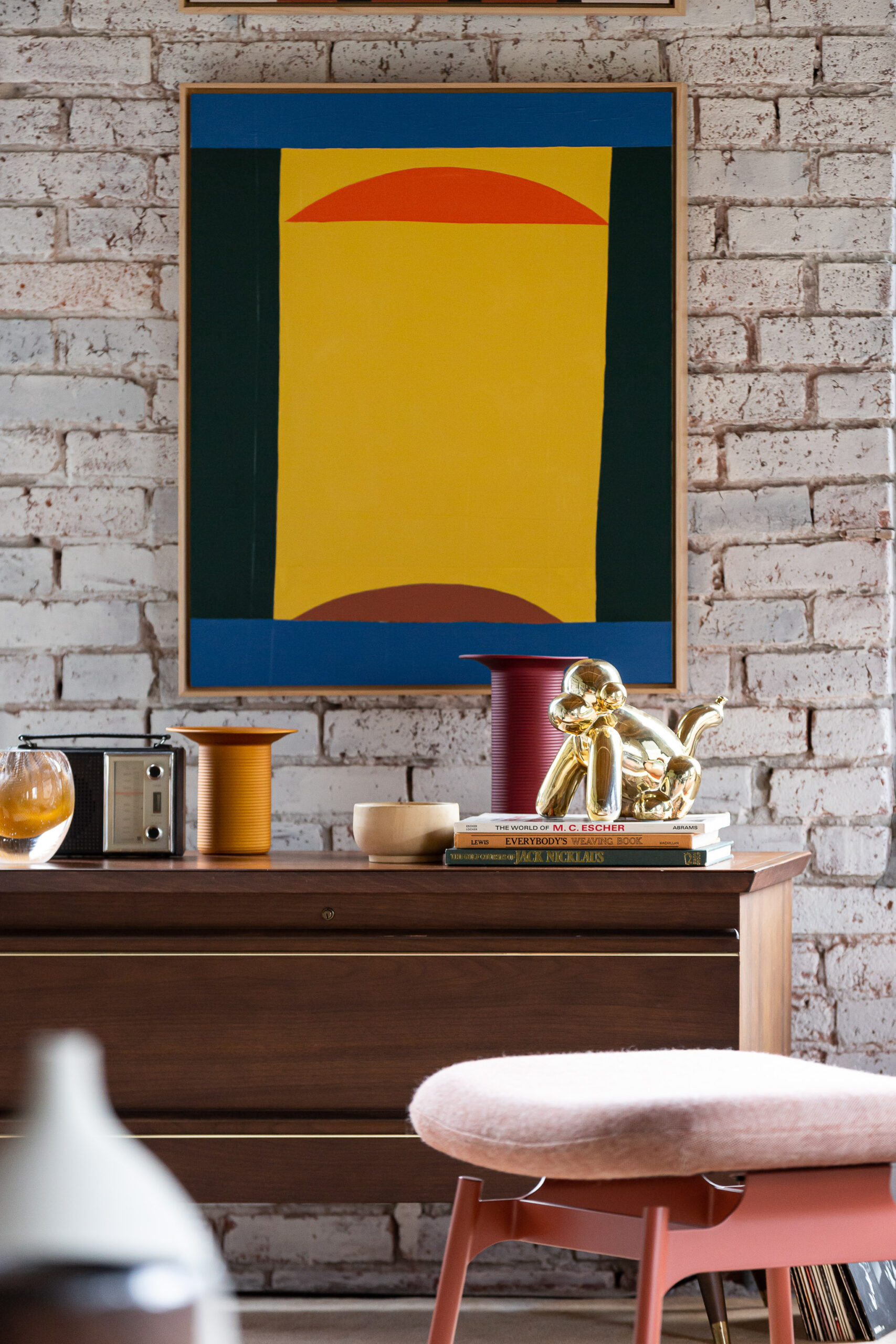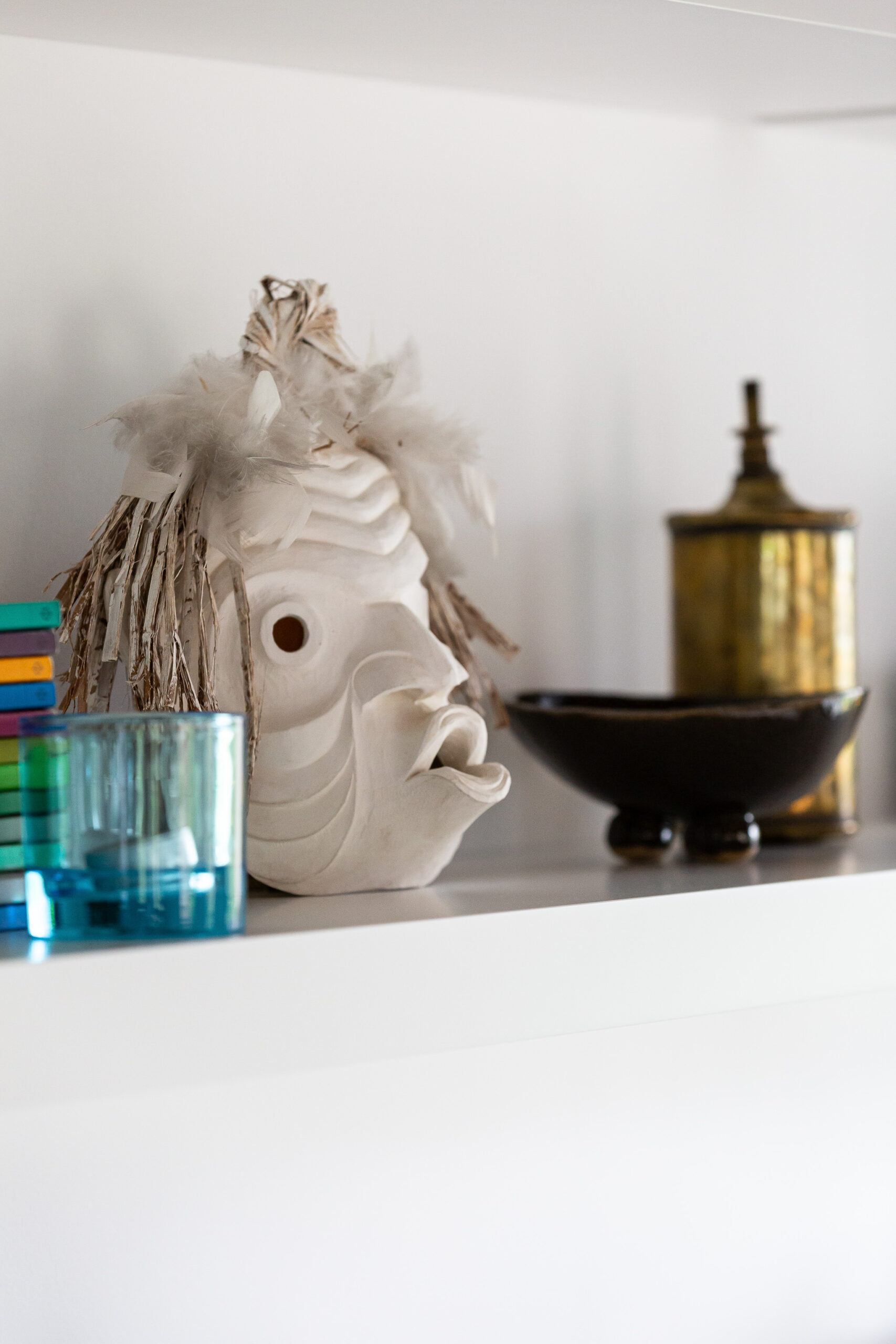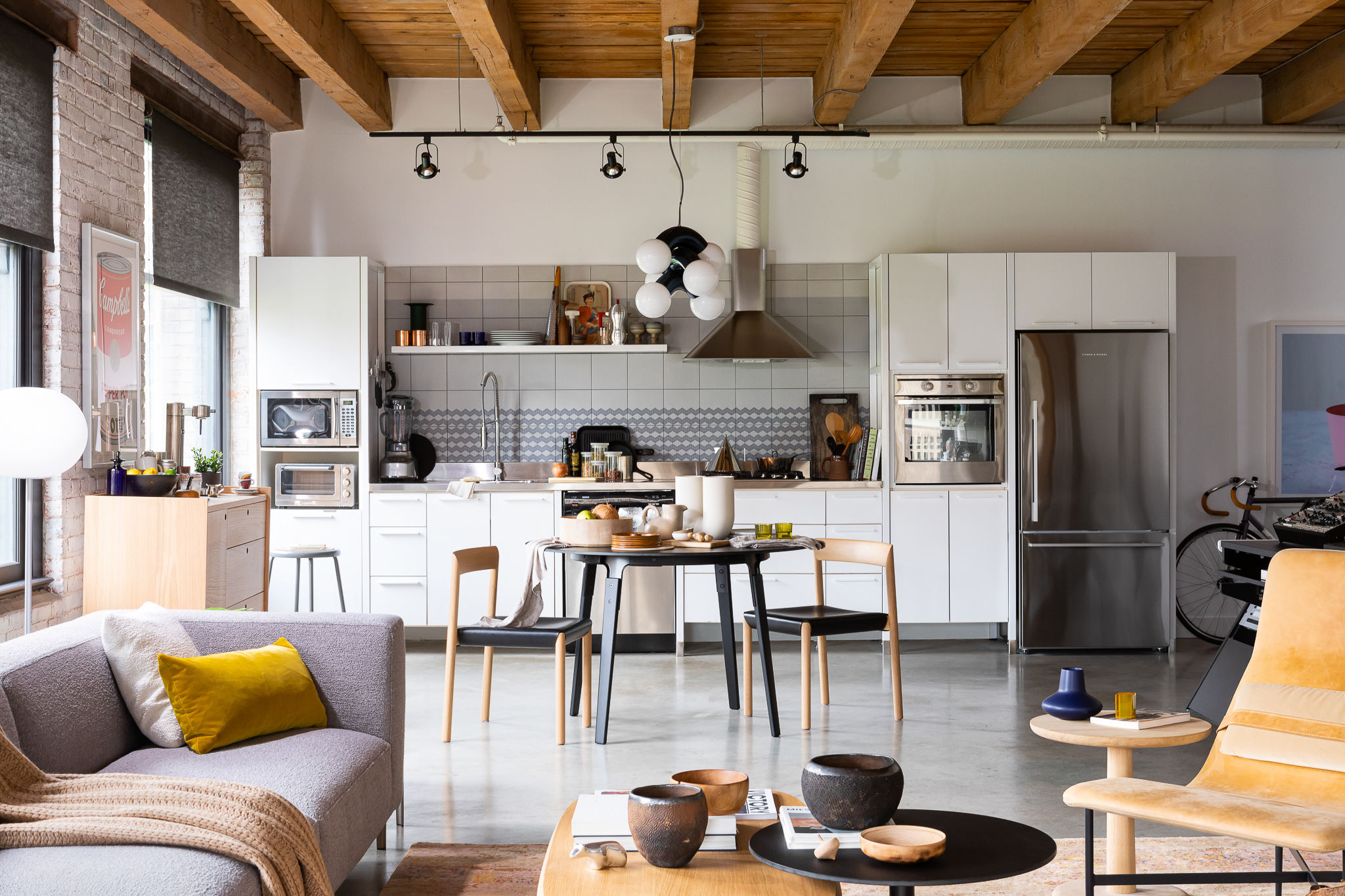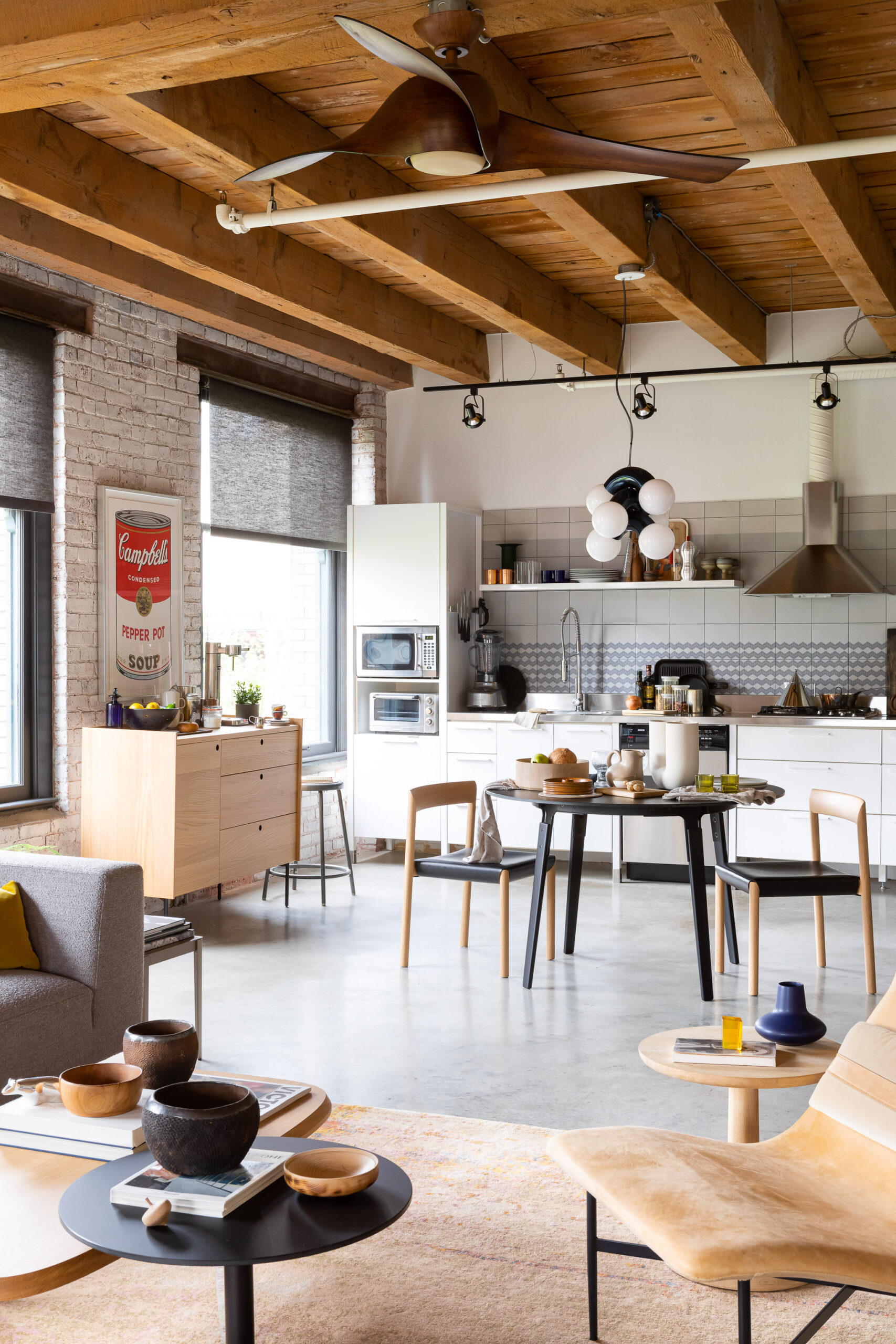 The kitchen's steel framed millwork, part of Alda Pereira's 2004 design conversion, was seamlessly extended, with new shelving and tile to enhance functionality and add visual texture.
A simple and light Steelwood bistro table from Magis with Bensen Stax chairs and Vine 3 pendant from Vancouver Lighting brand AndLight provide a casual space for intimate meals.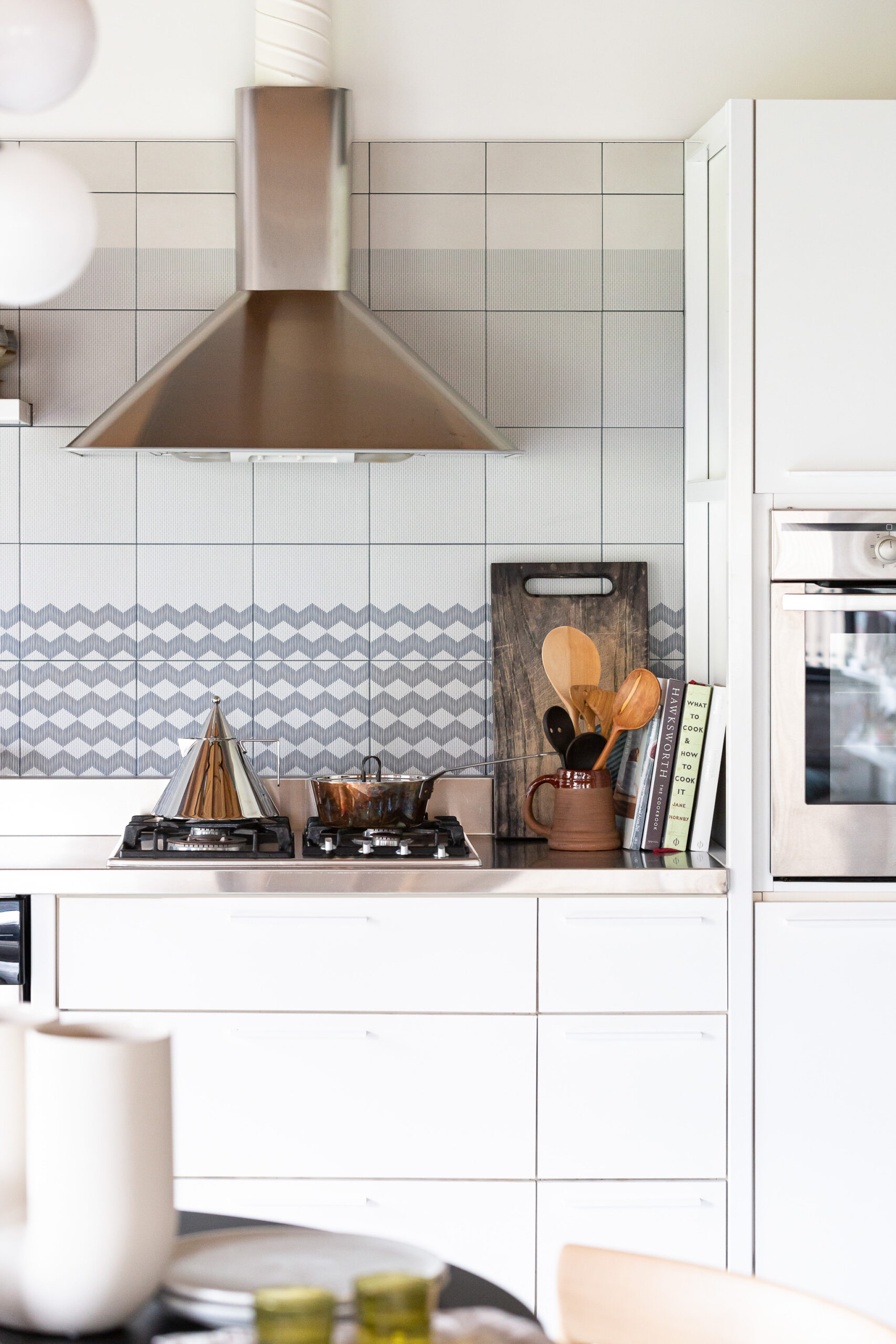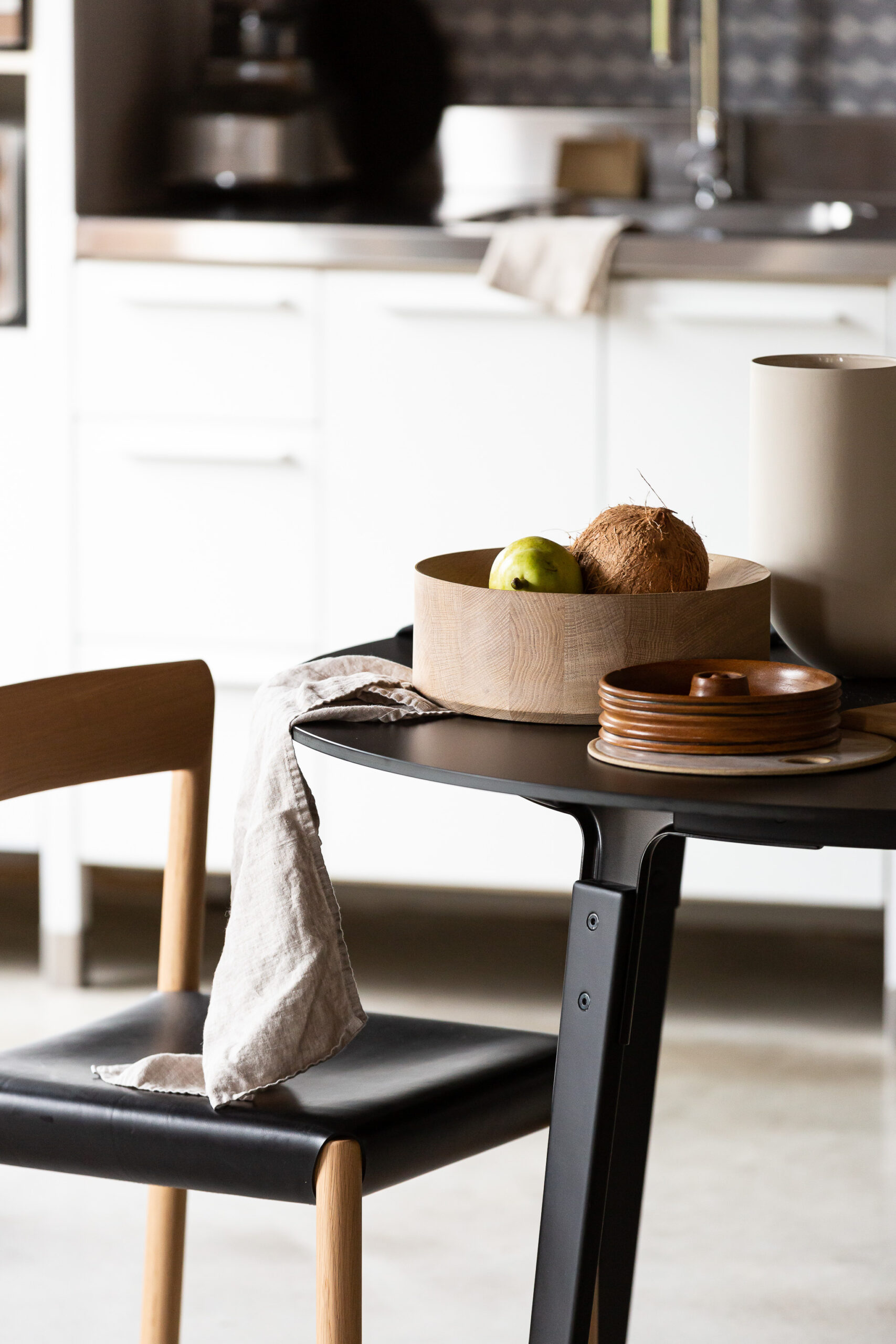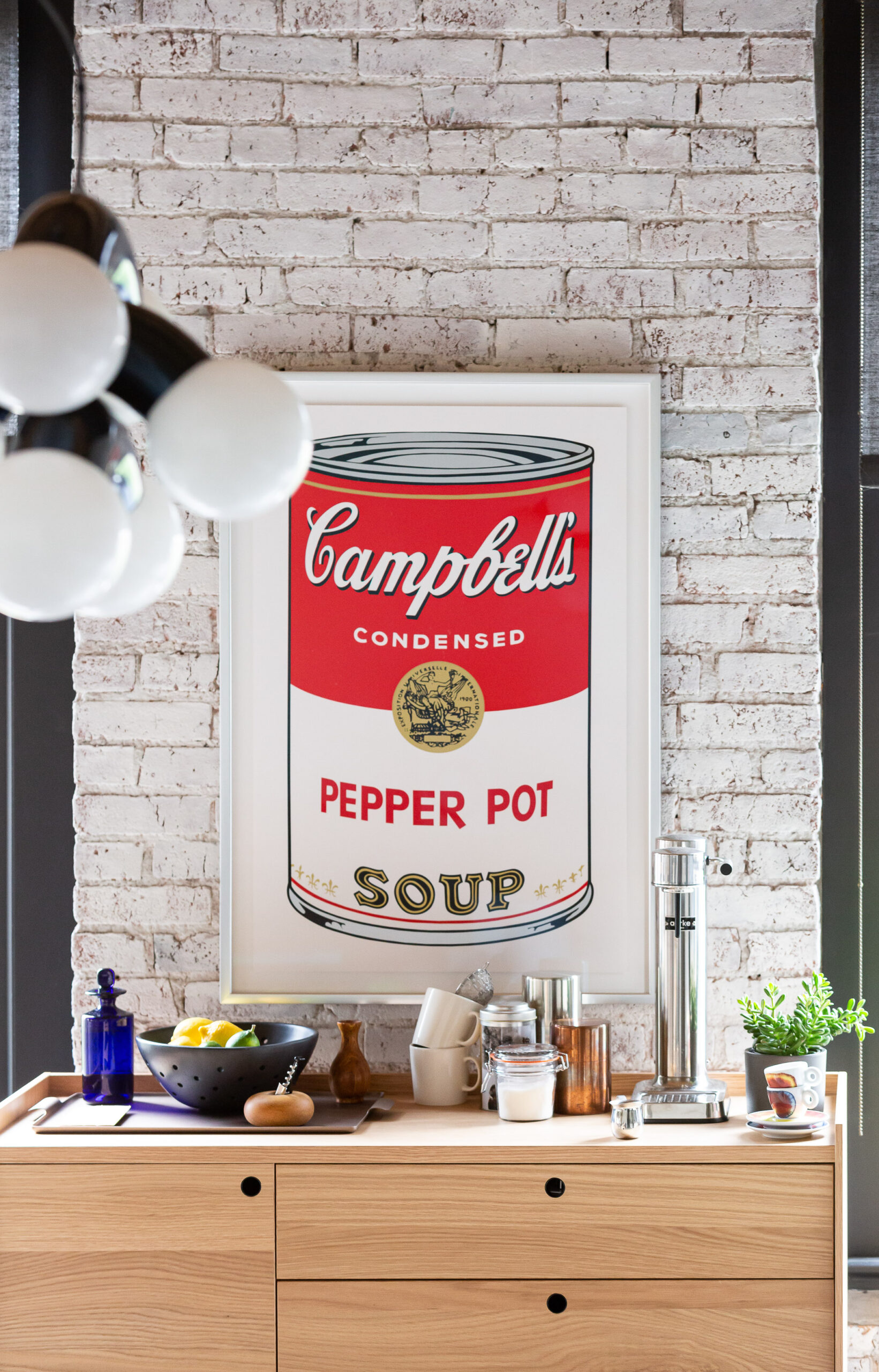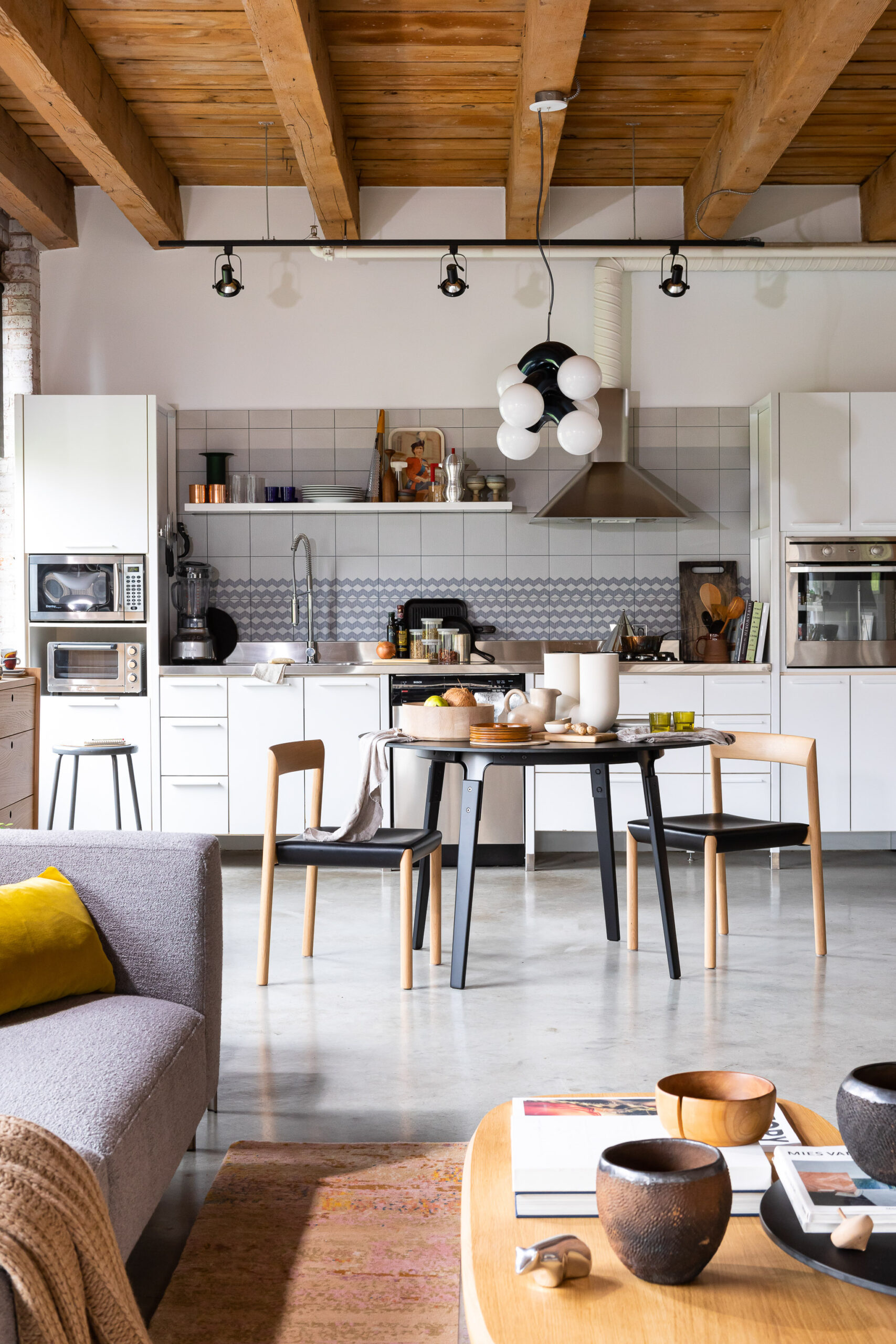 The client particularly likes the hanging lamp above the kitchen table. "It kind of reminds me of Yayoi Kusama's works, without the polka dots. It's modern looking but it's not heavy or jagged; it's entirely made up of soft curves and spheres."

- Architectural Digest / Clever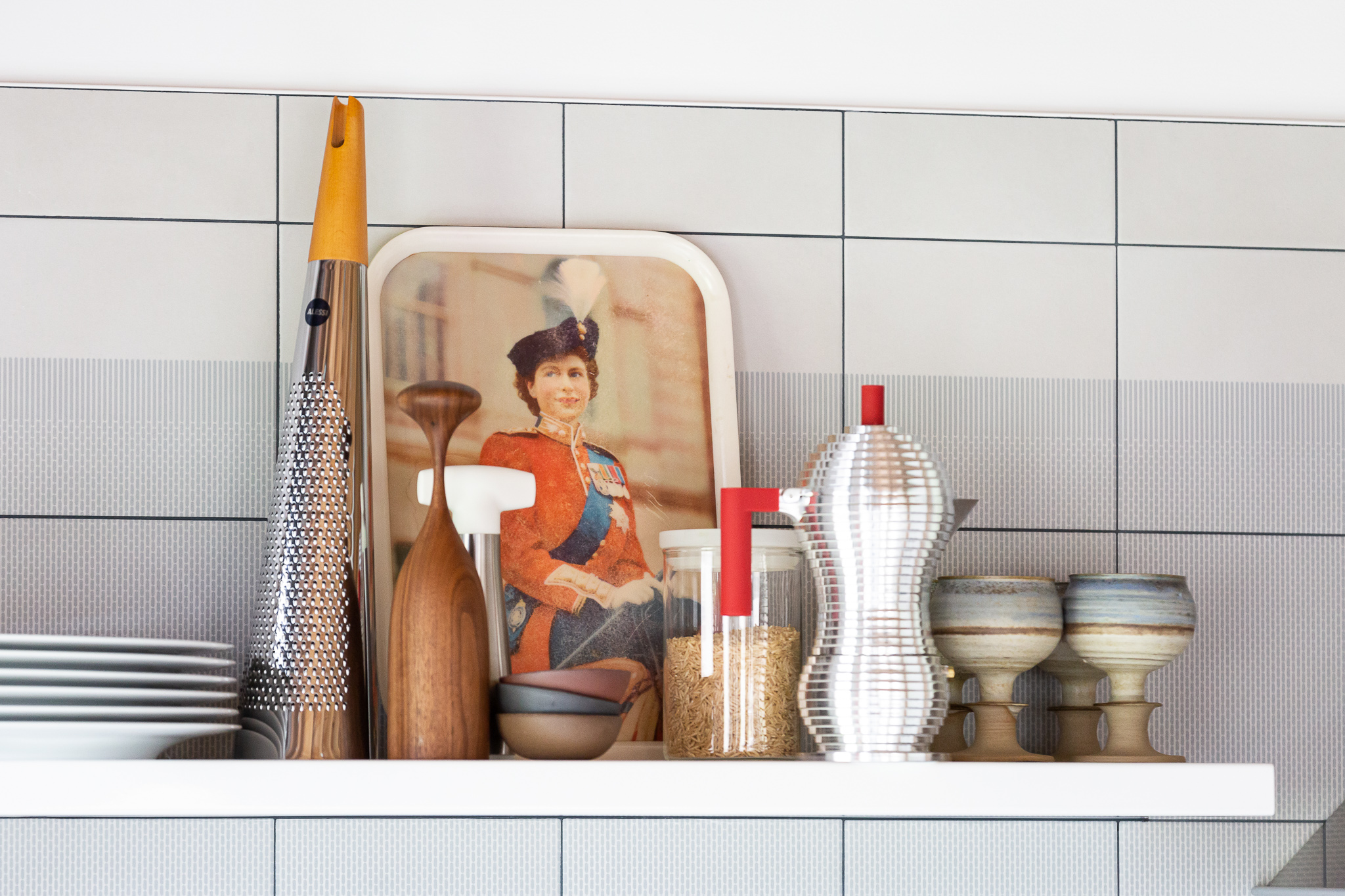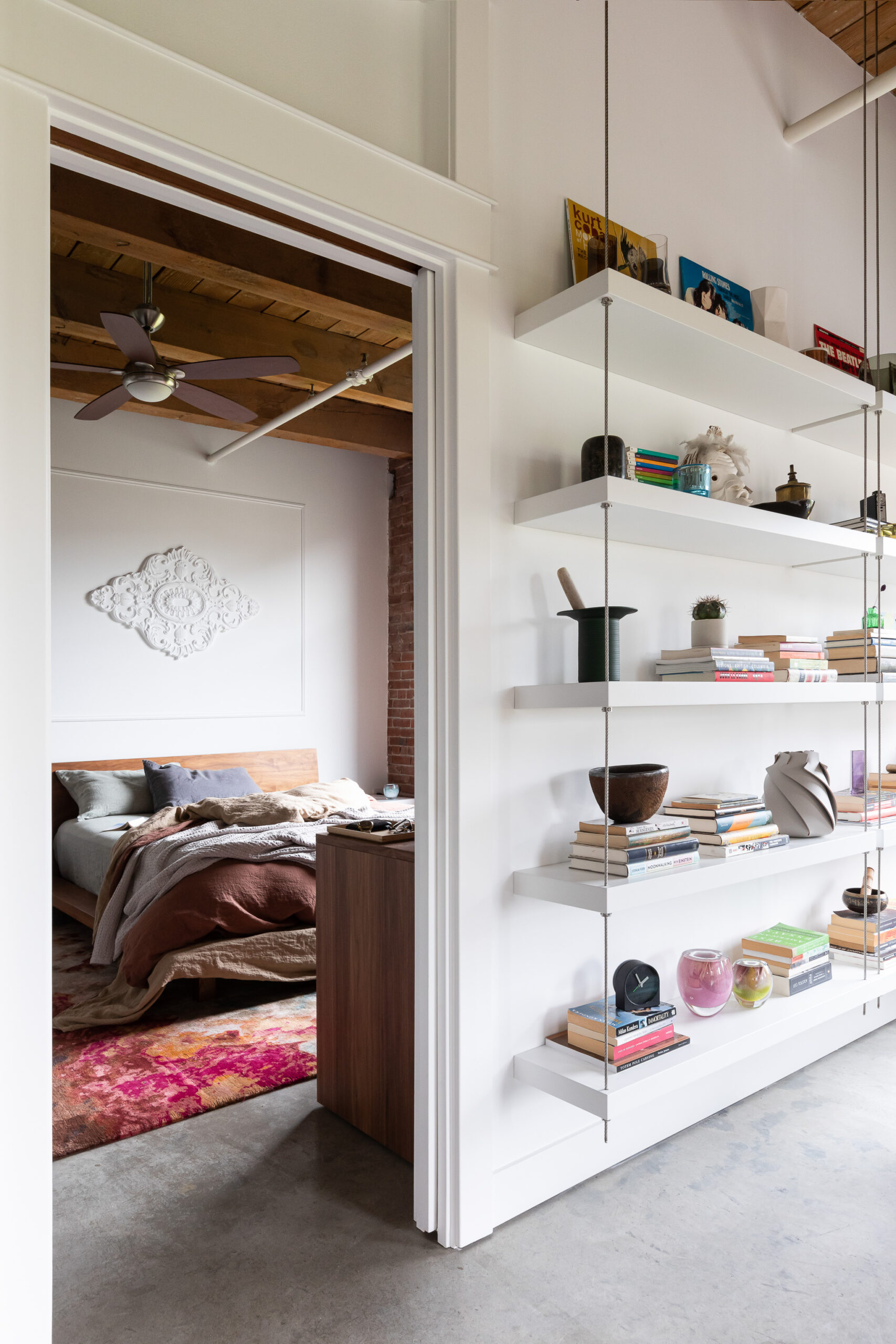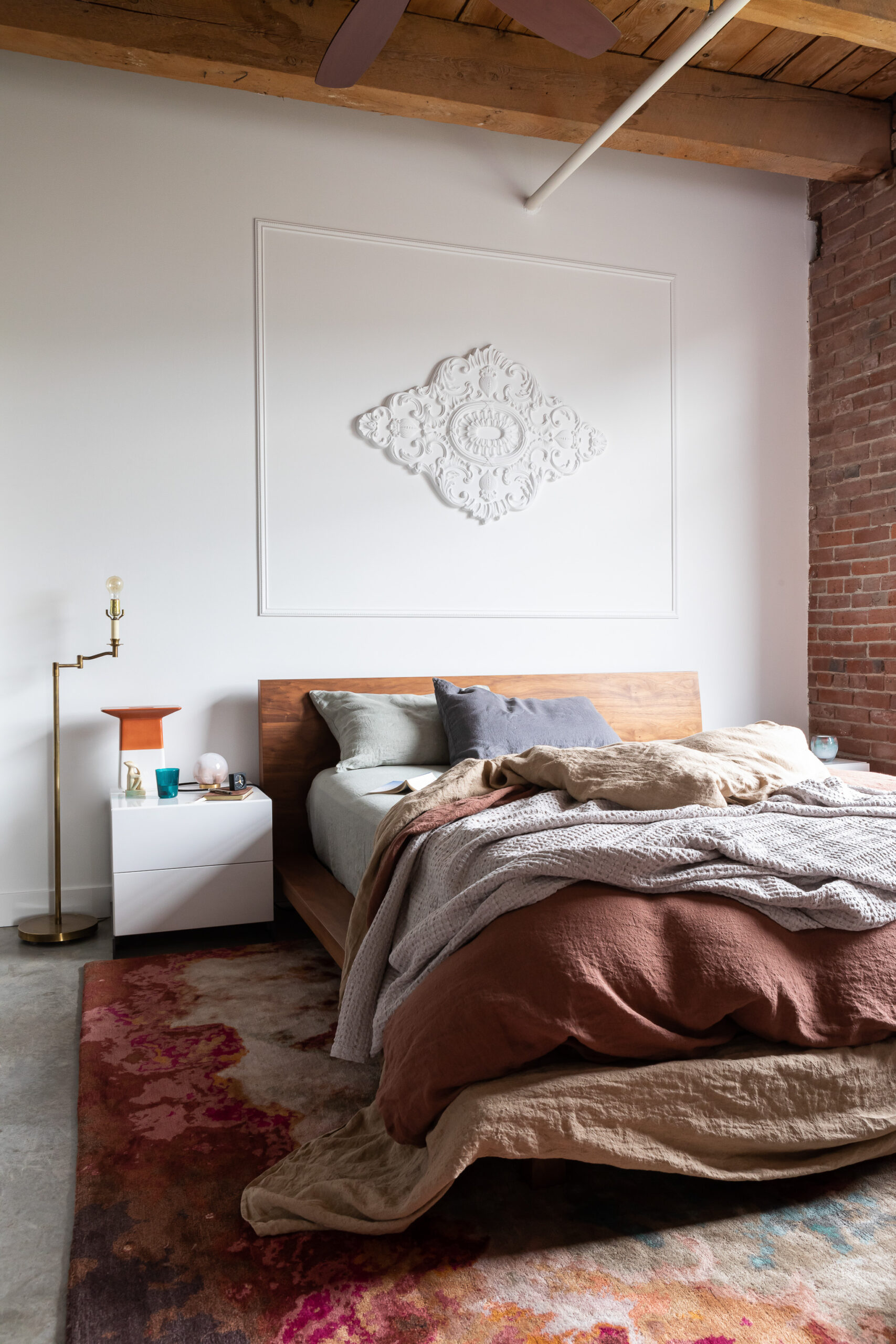 A custom walnut chest of drawers was given a splash of blue in the finger pull reveal to connect the colours of the tile and a hint of blue in Jan Kath's Spacecraft 11 rug. And a black clothes rod hangs from the old-growth fir ceiling, contrasting with brass hangers from Bocci / OAO Works.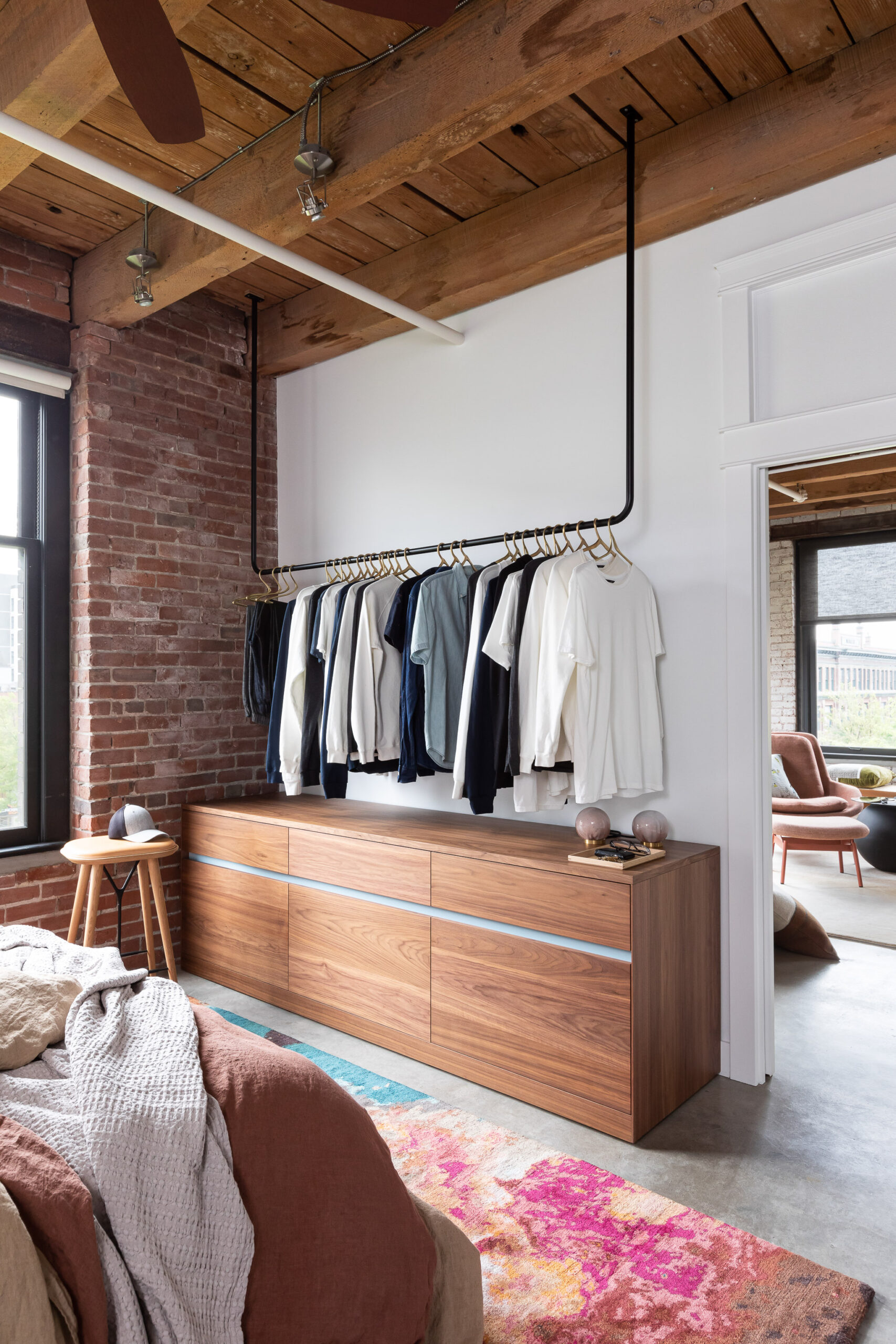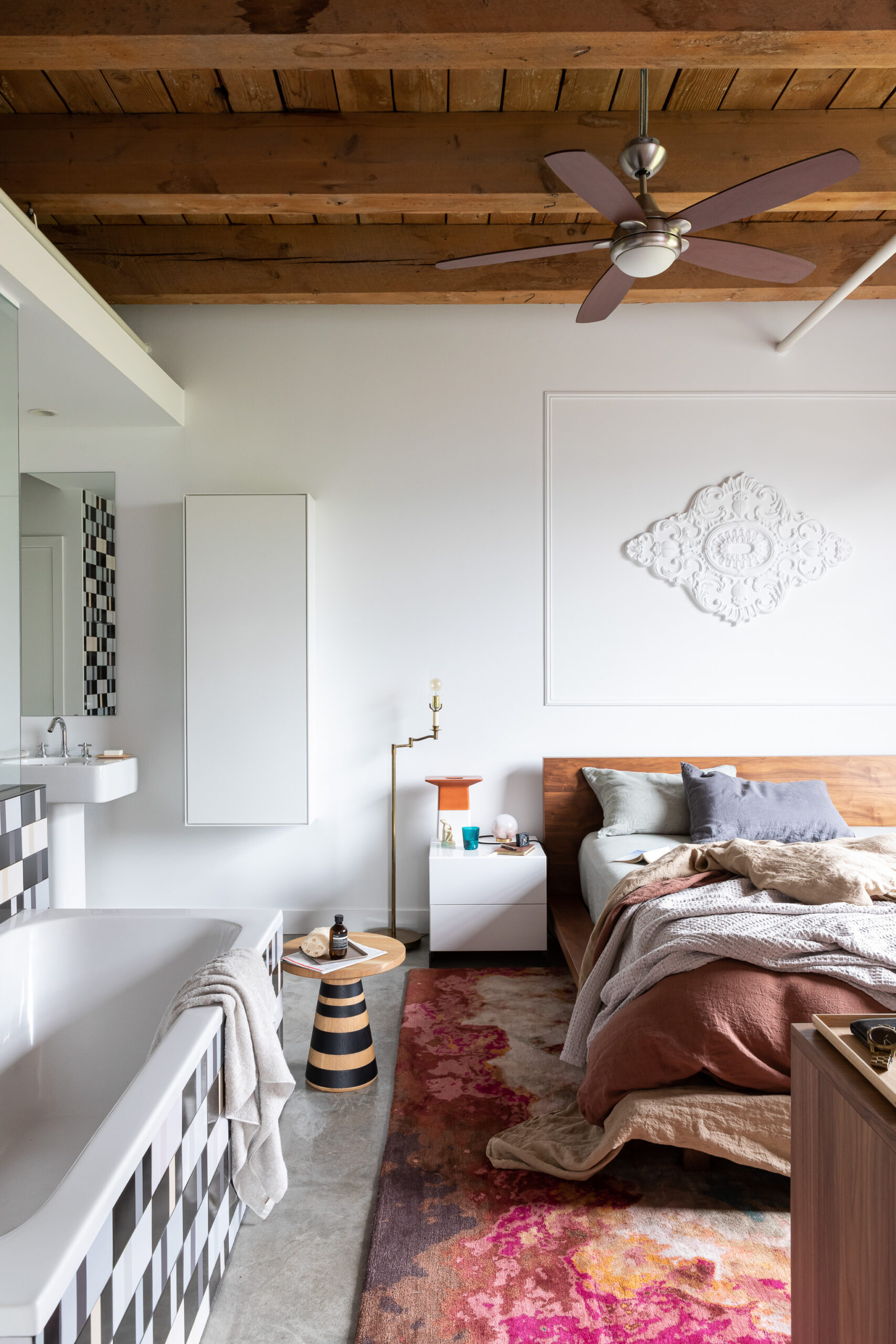 The open-concept ensuite was maintained and completely rebuilt and finished with Hella Jongerius-designed Diarama tile from Mutina that has vibrational quality.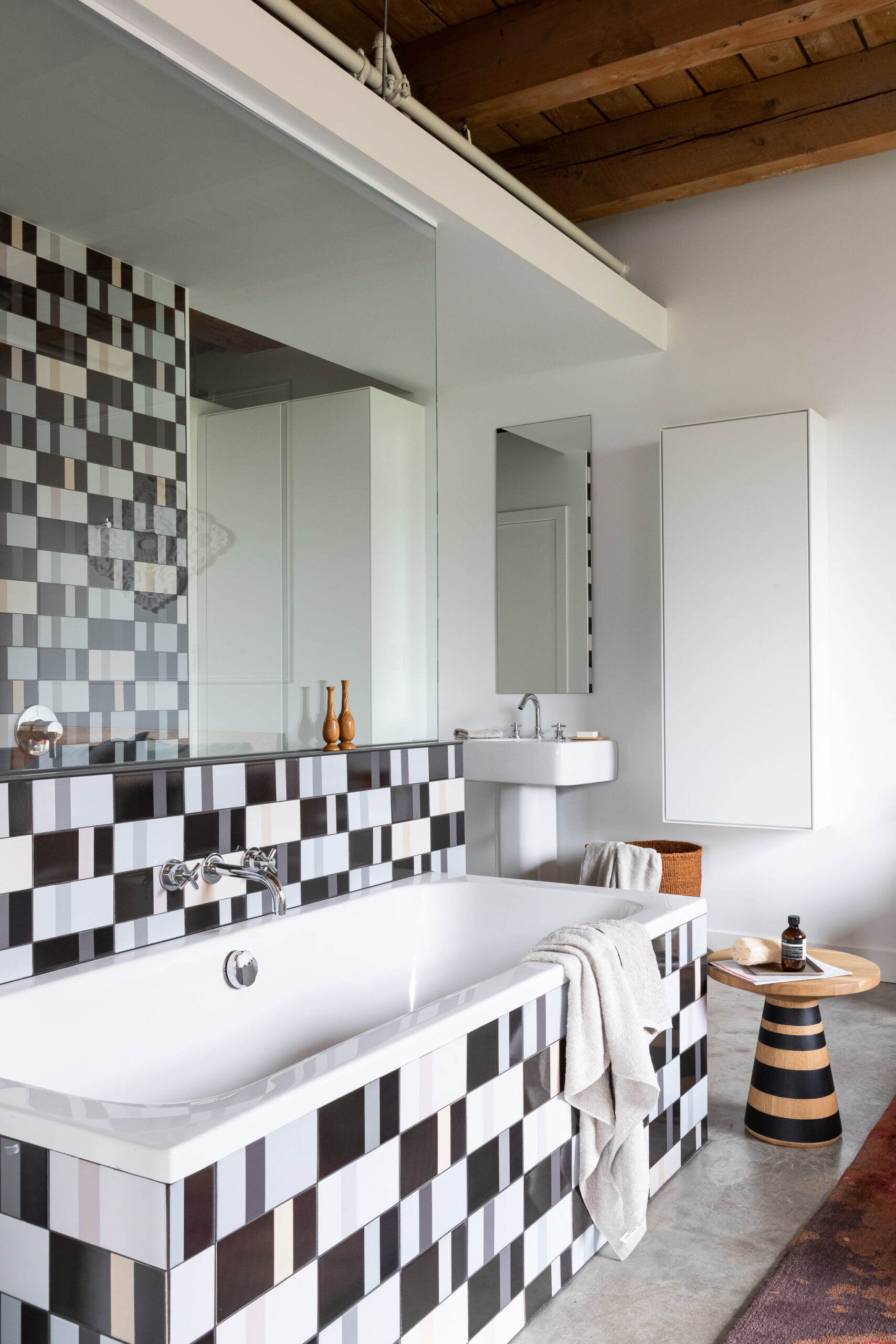 "It's a real treat to wake to and see the tile work. It was a true labour of love; fourteen different tiles laid out perfectly, it's really stunning to behold."

- Client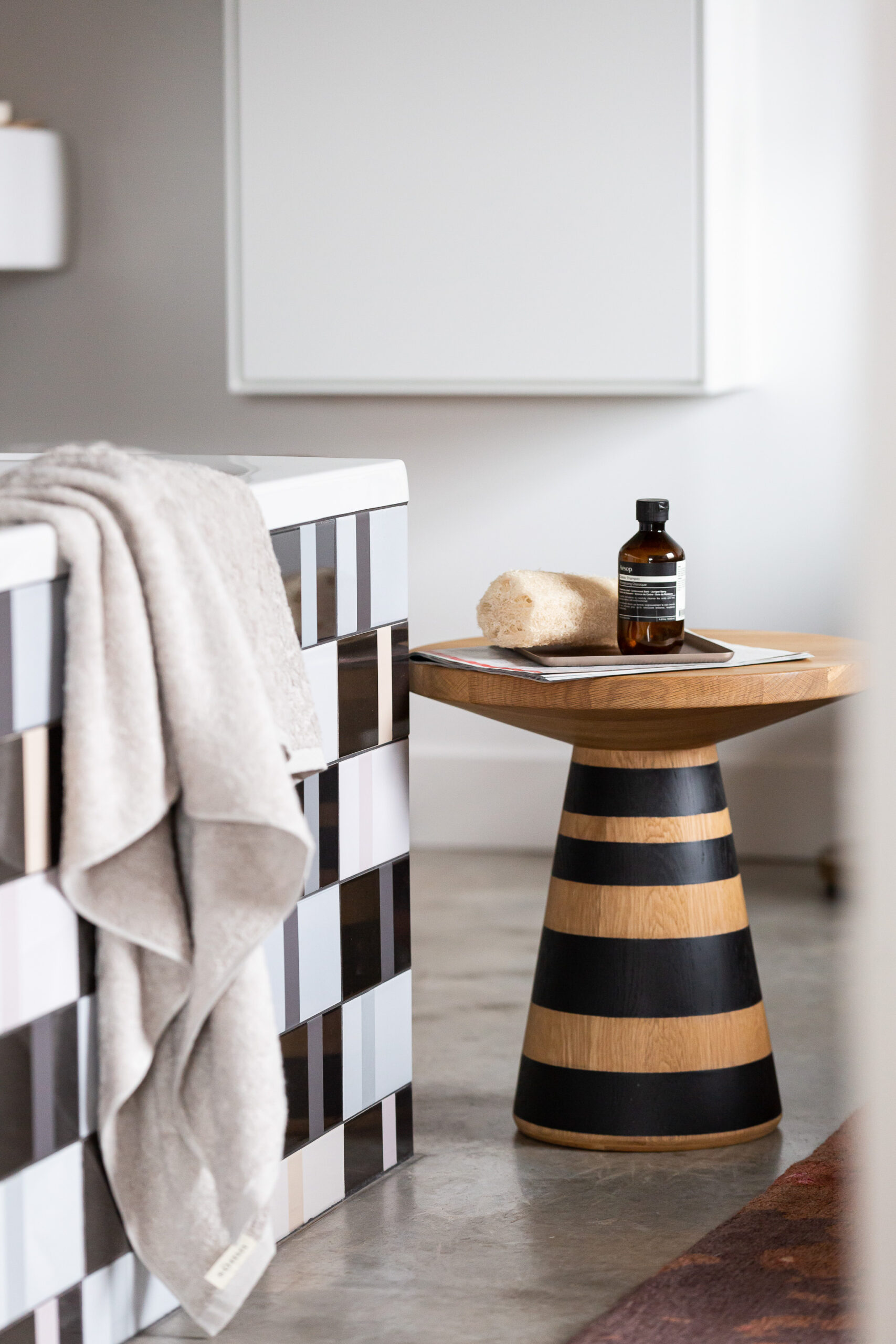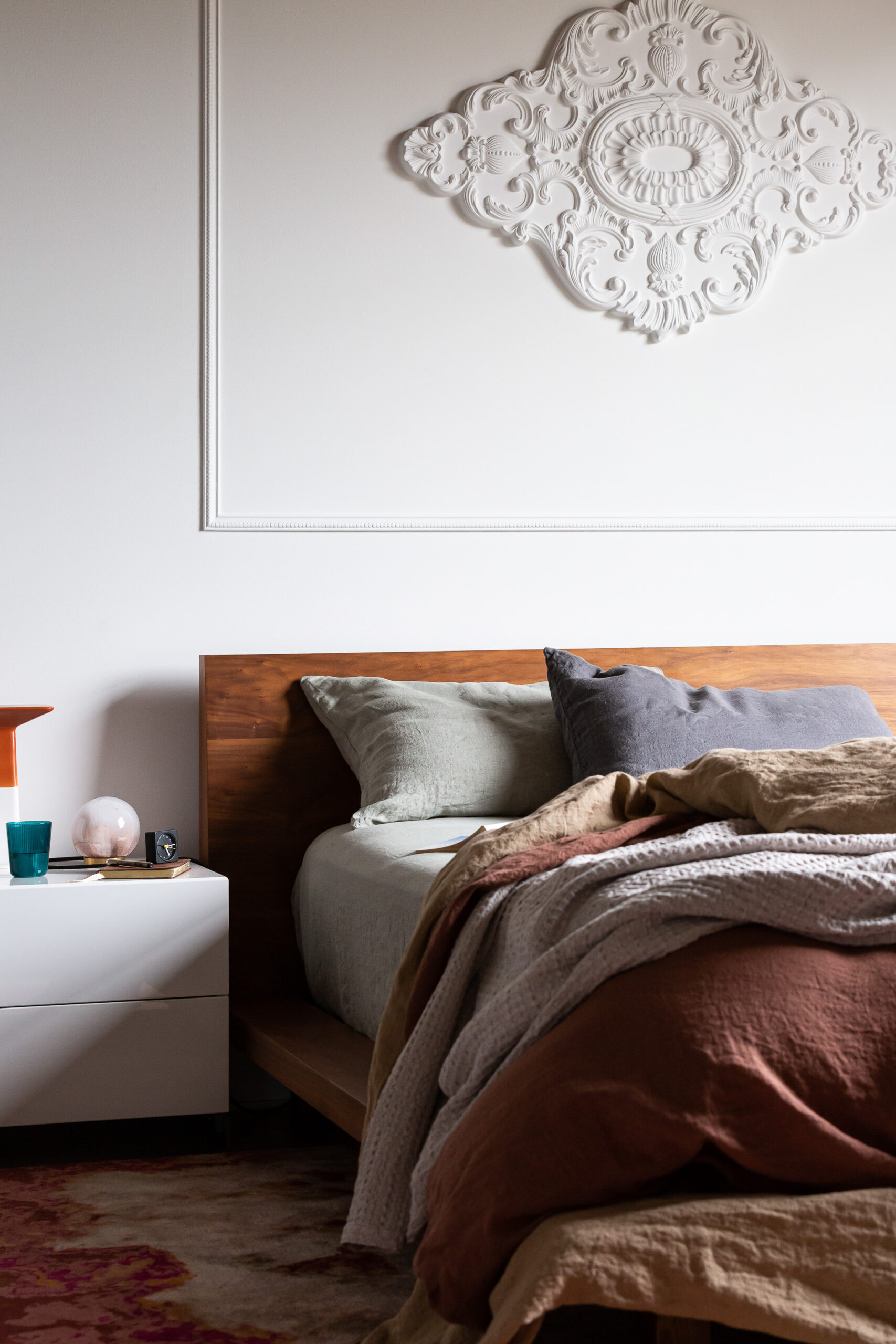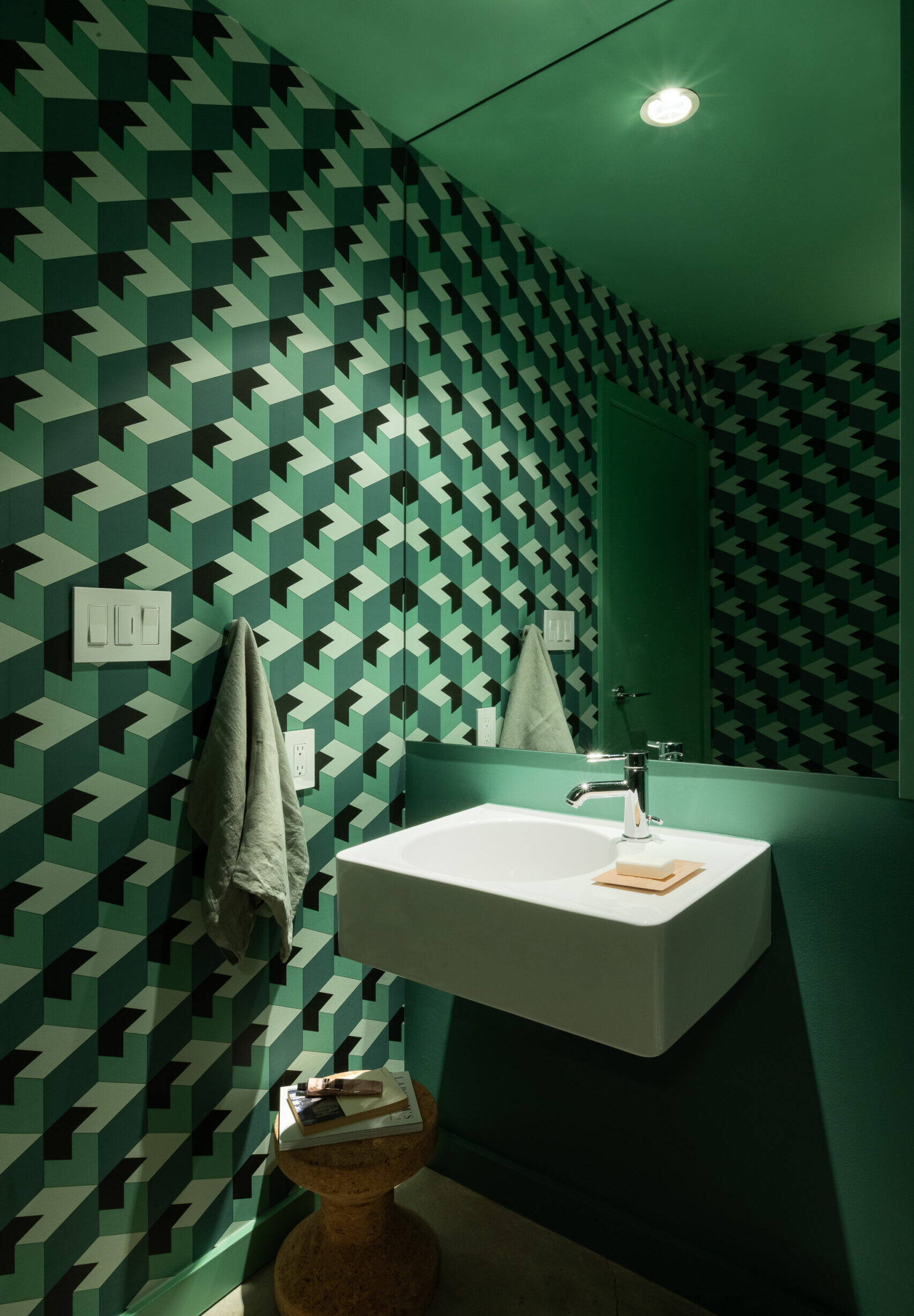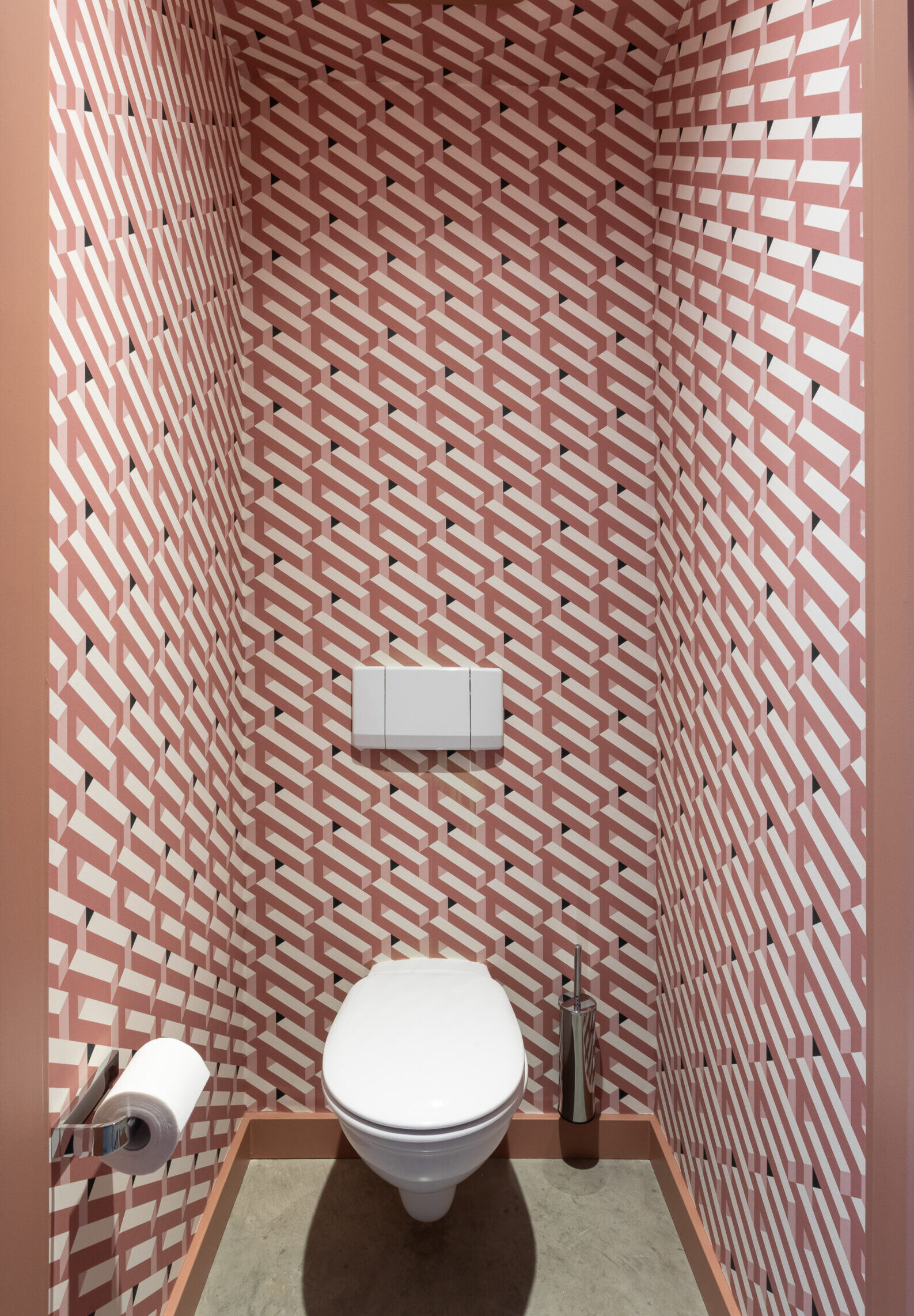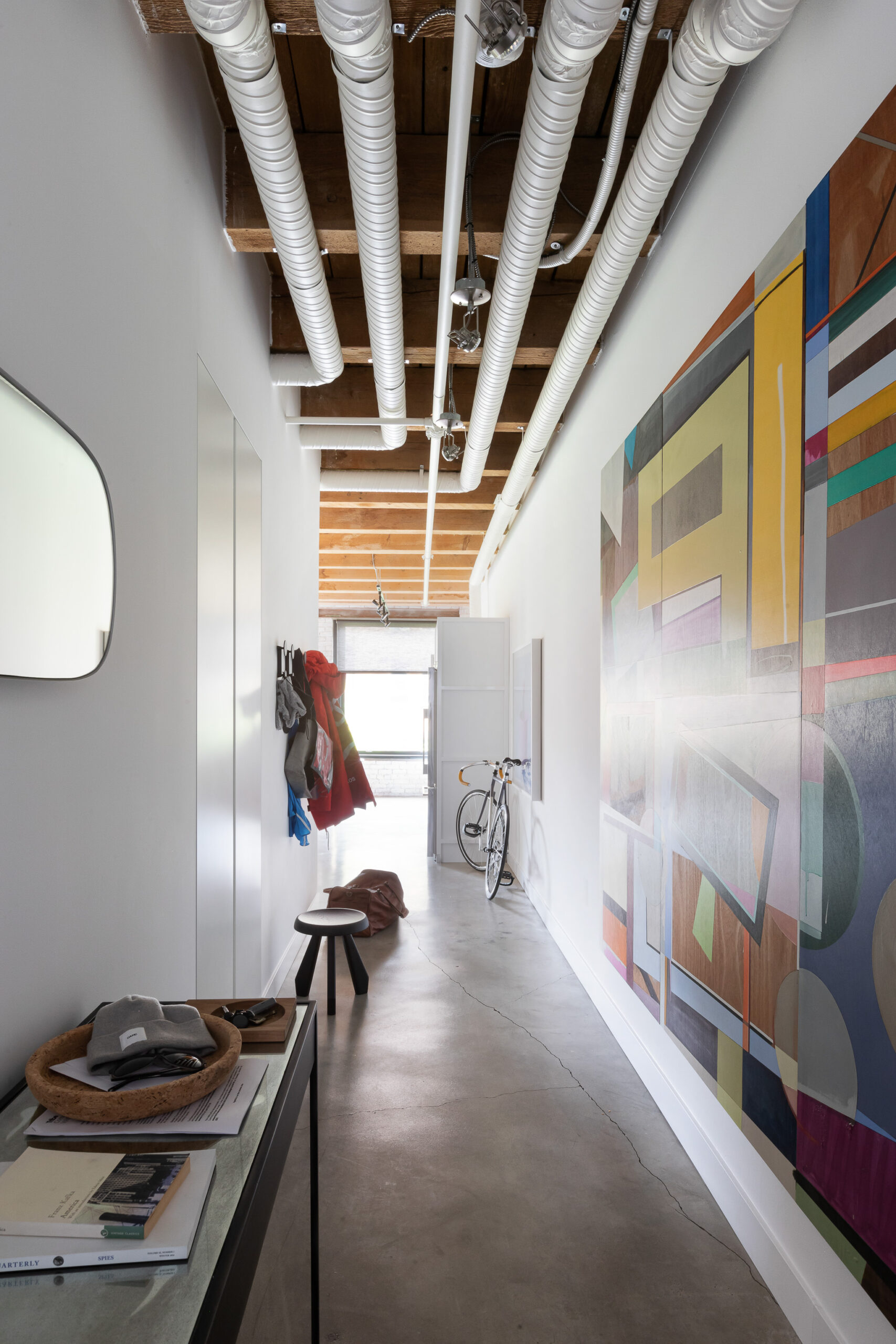 "I'm very fortunate and I feel lucky to be in this space. Being able to rework it into something so personalized only amplifies that feeling of gratitude."

- Client