The Modern House-Cabin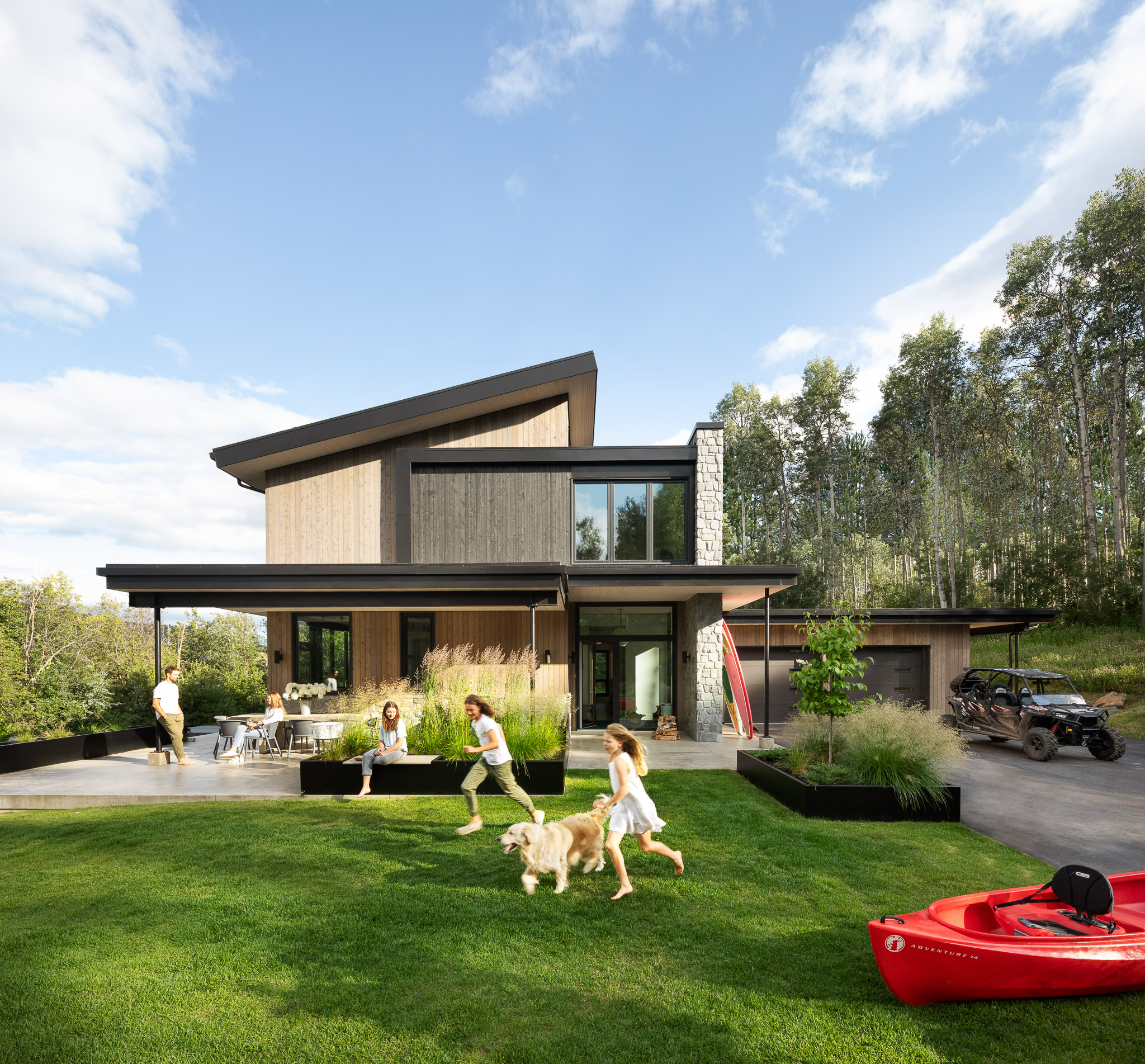 Overview
After living in several major North American cities over the past sixteen years, the clients wanted to raise their three daughters in a peaceful wilderness setting with easy access to the outdoor activities they love. They called on us to design a permanent modern home on the site of their old summer cabin in Northern British Columbia that would accommodate gatherings of all sizes and still feel like a cozy alpine cabin.
They love to entertain and wanted a home that would comfortably accommodate any size of gathering. The concept was a home that felt like a cozy Canadian alpine cabin with nods to both country and modern aesthesis.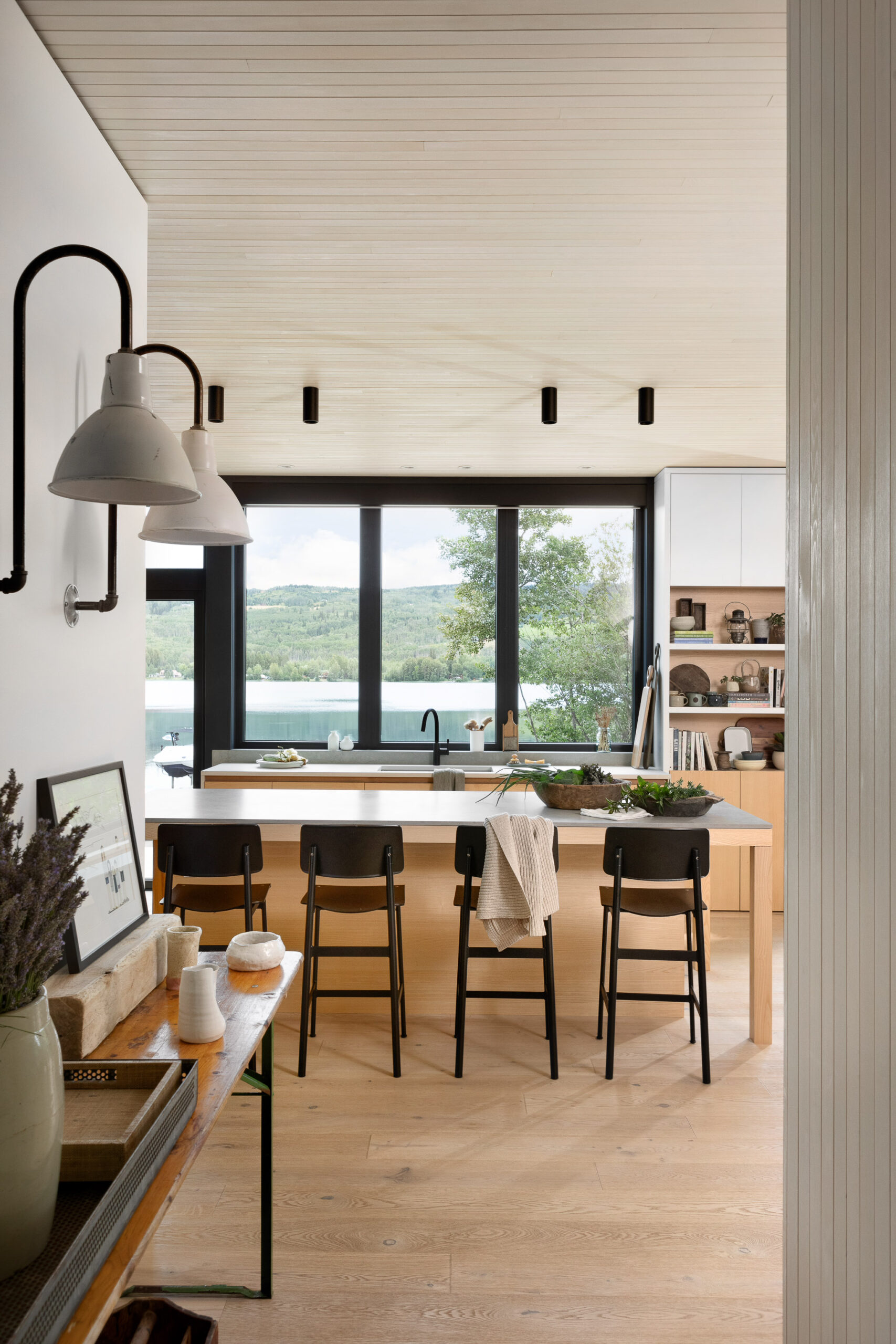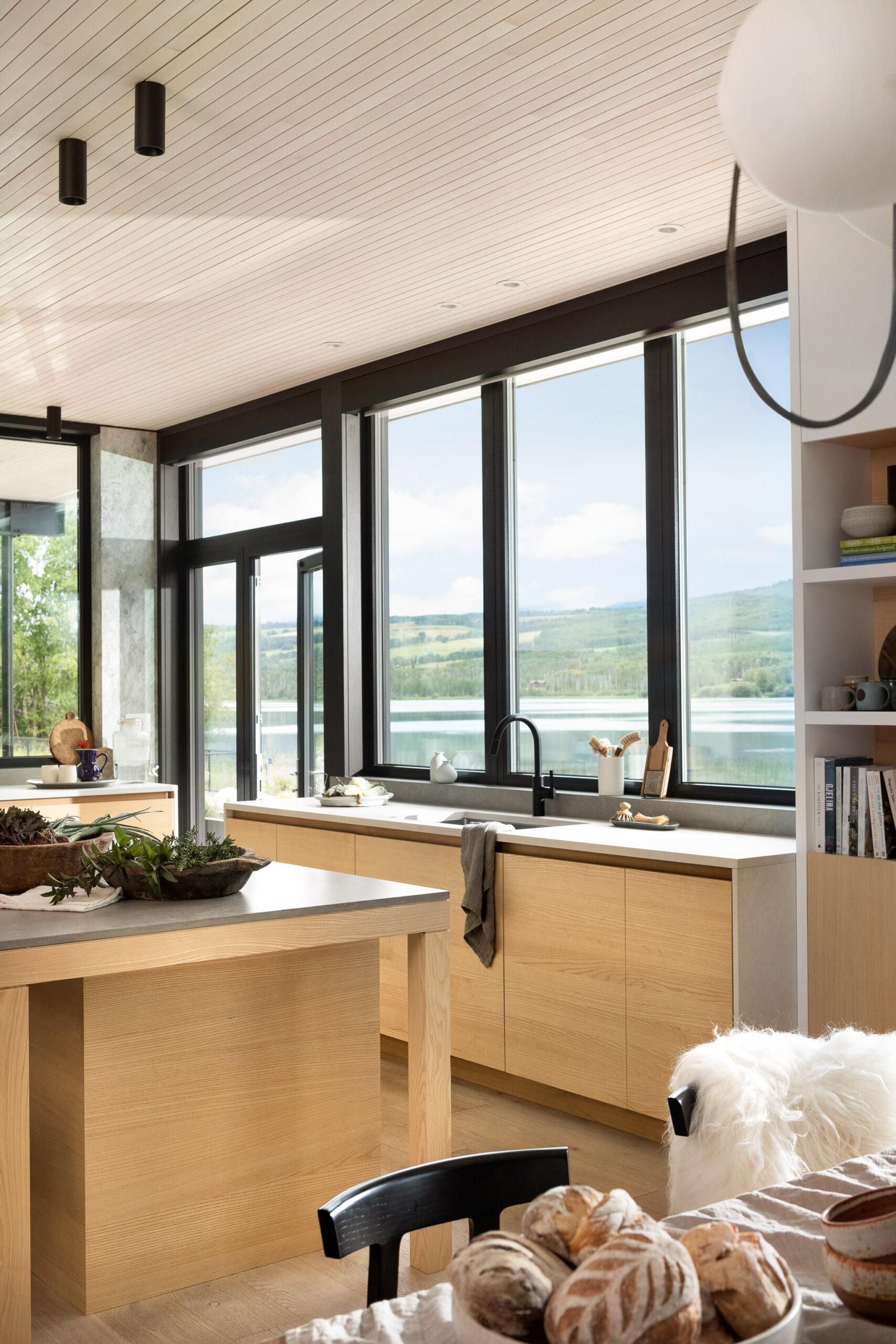 The kitchen sits between the outdoor and indoor entertaining spaces for easy access and flow. Sight lines to the driveway, dock, and tennis court make it easy to see arriving guests and take in the views of the lake and Babine mountains.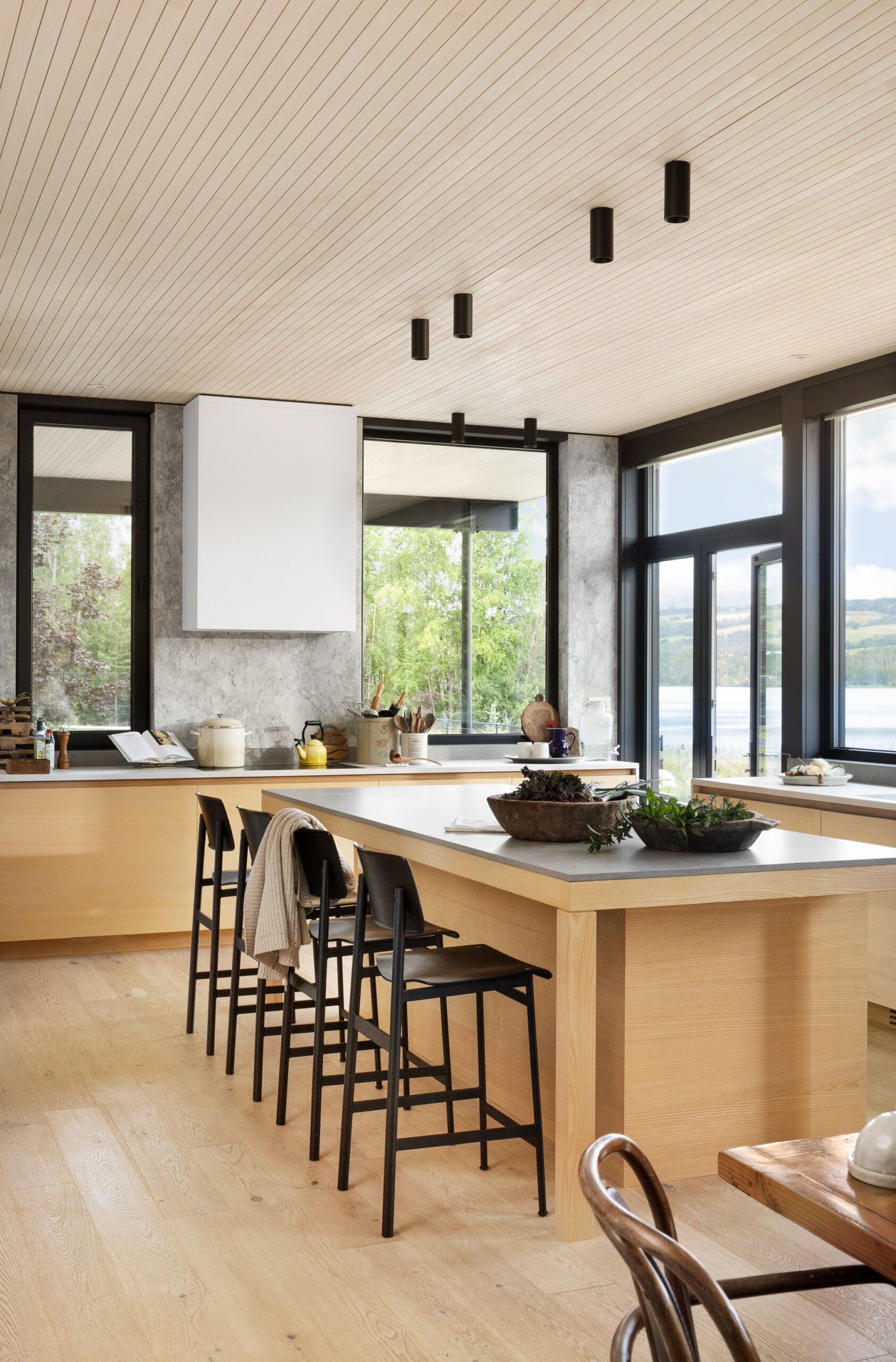 Paired with clean details, like integrated finger pulls and shadow reveals, it's an aesthetic that nods to the best of country living and modern design.

– West Coast North, 2022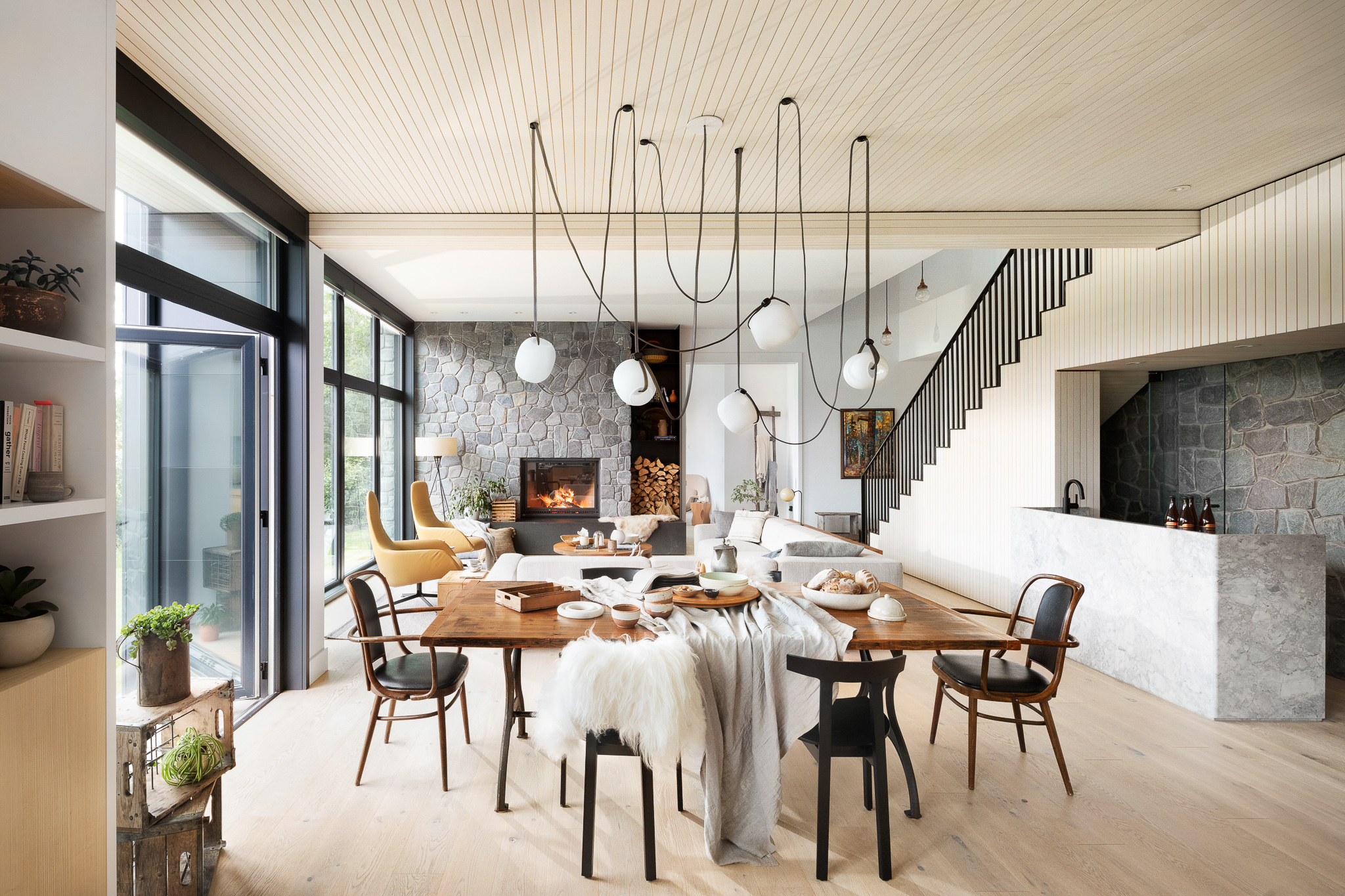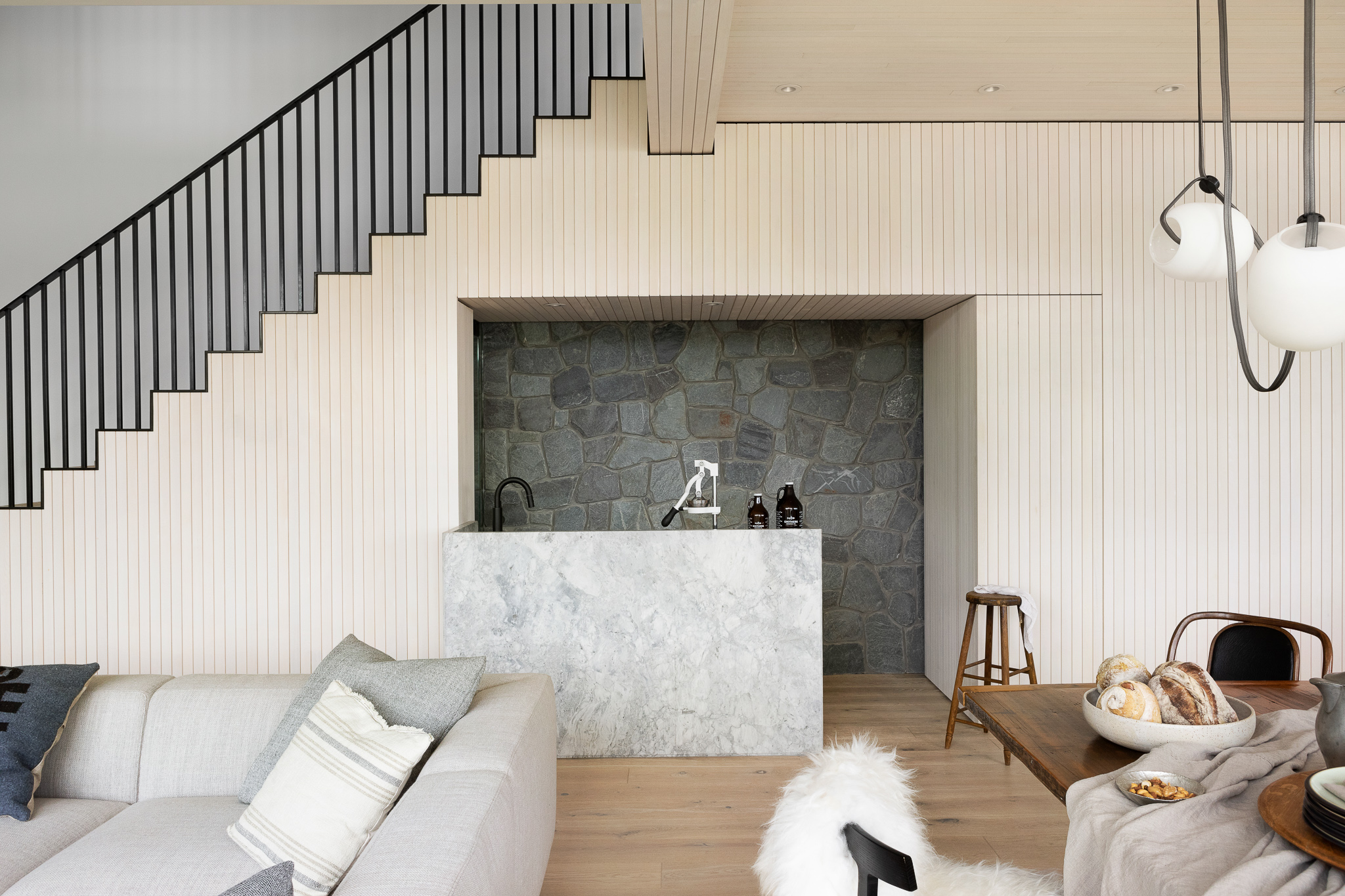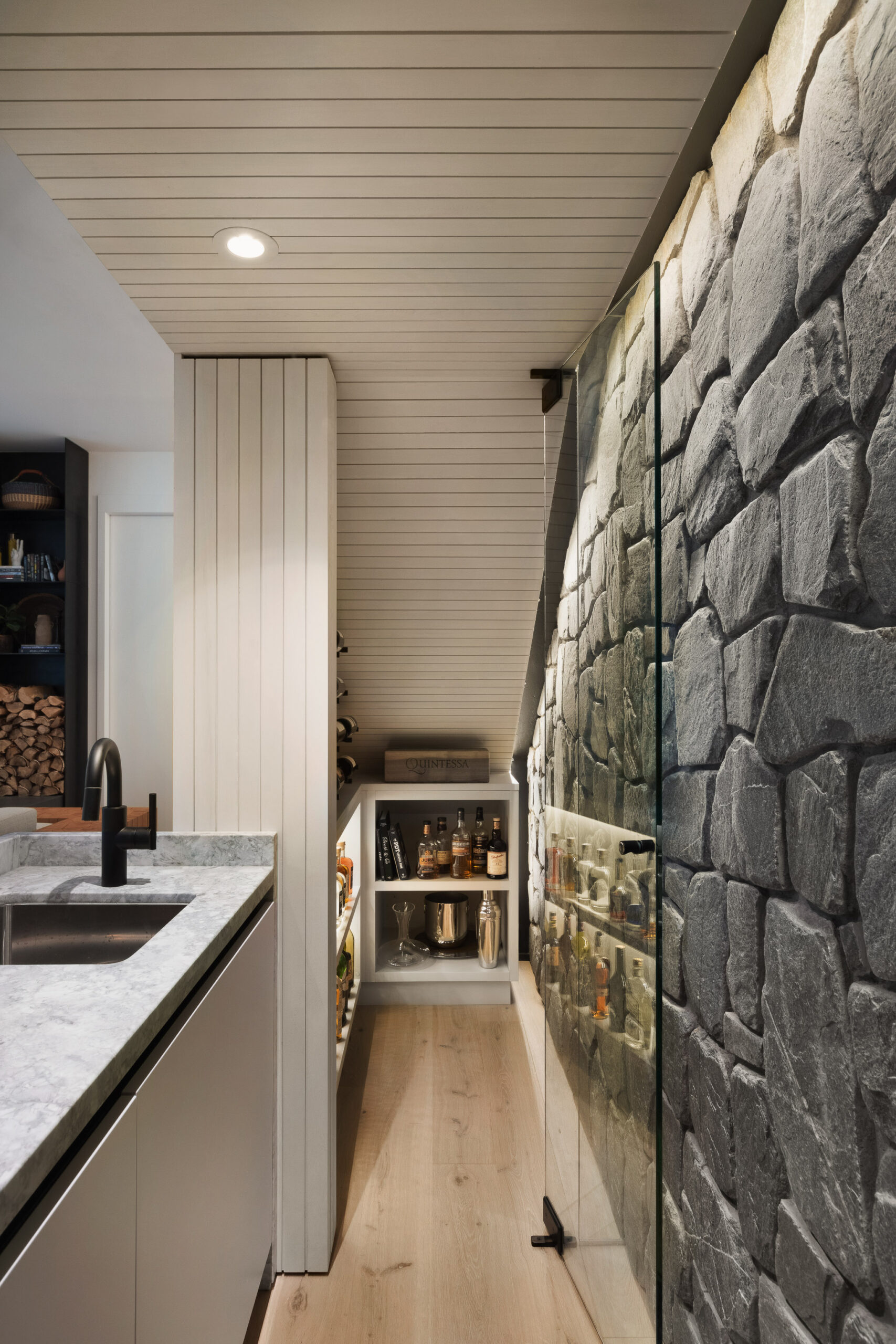 Tucked under the stairs is the bar. Concealing a fridge, glassware cabinet, and wine cellar, the visually discreet bar is centred in the entertaining area to prevent kitchen congestion when hosting larger parties. It has all the functionality of a full-service bar, while being subtle in the open living area.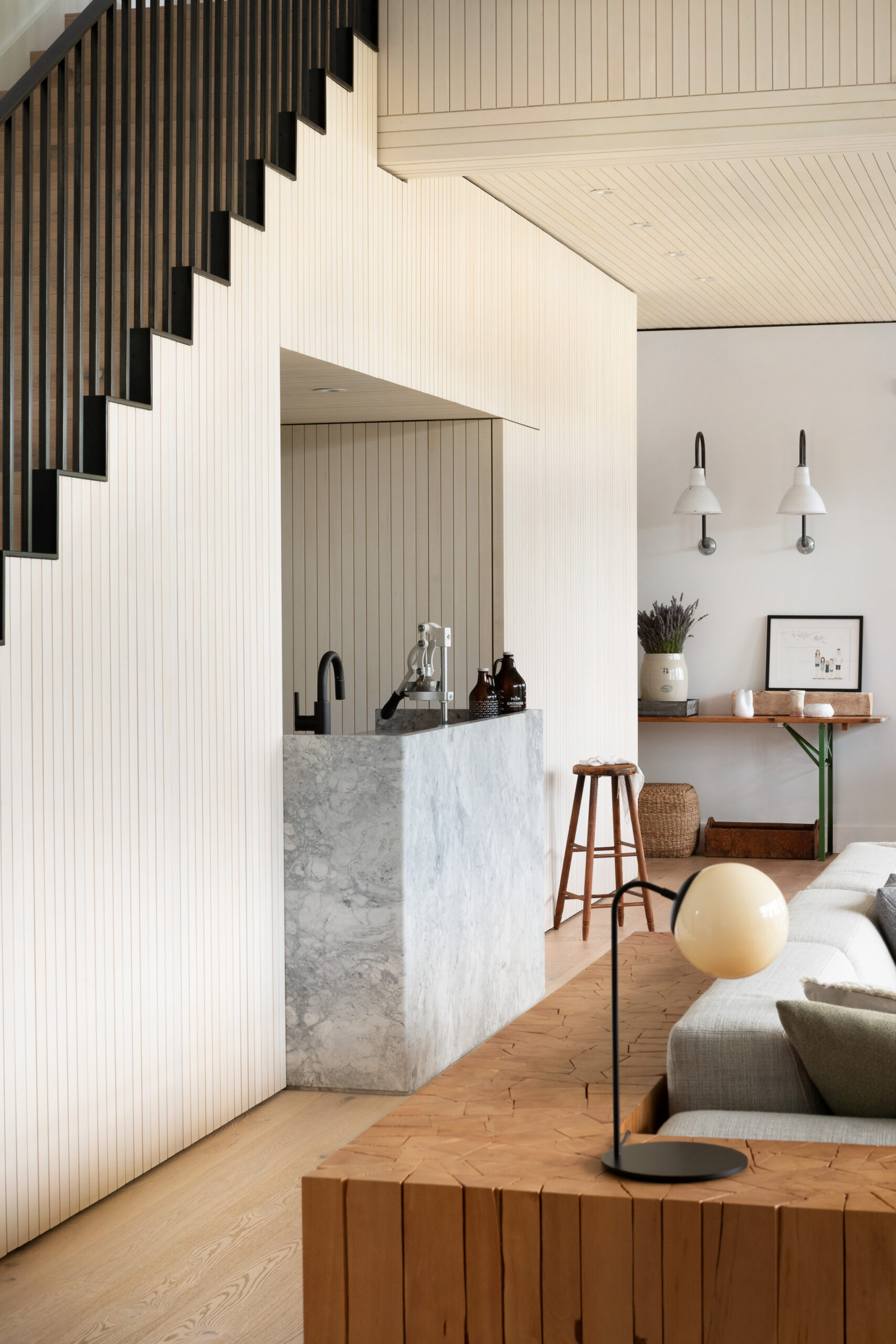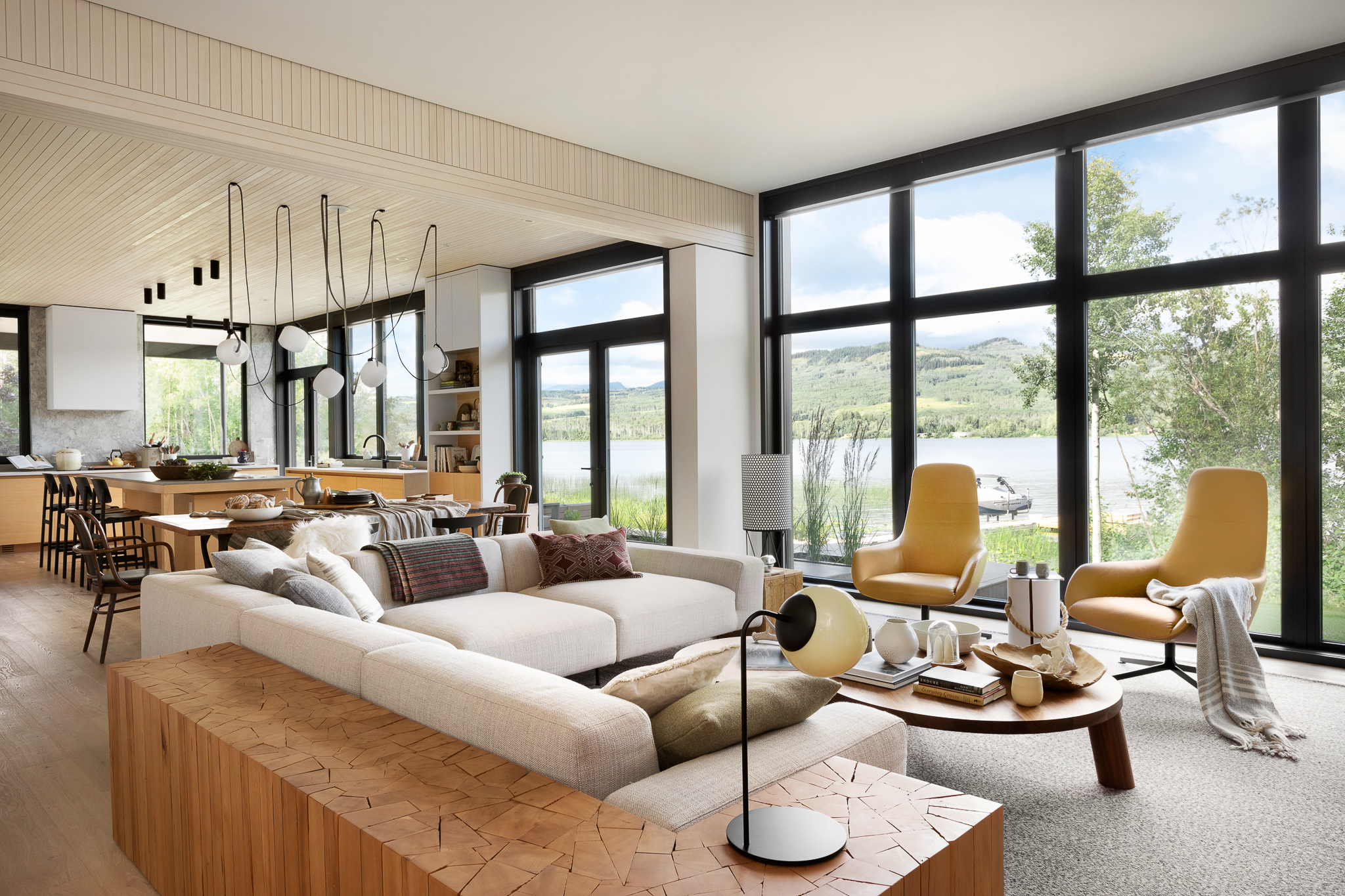 Every space, every storage cabinet, the way everything works together, it has purpose.

- Client, 2022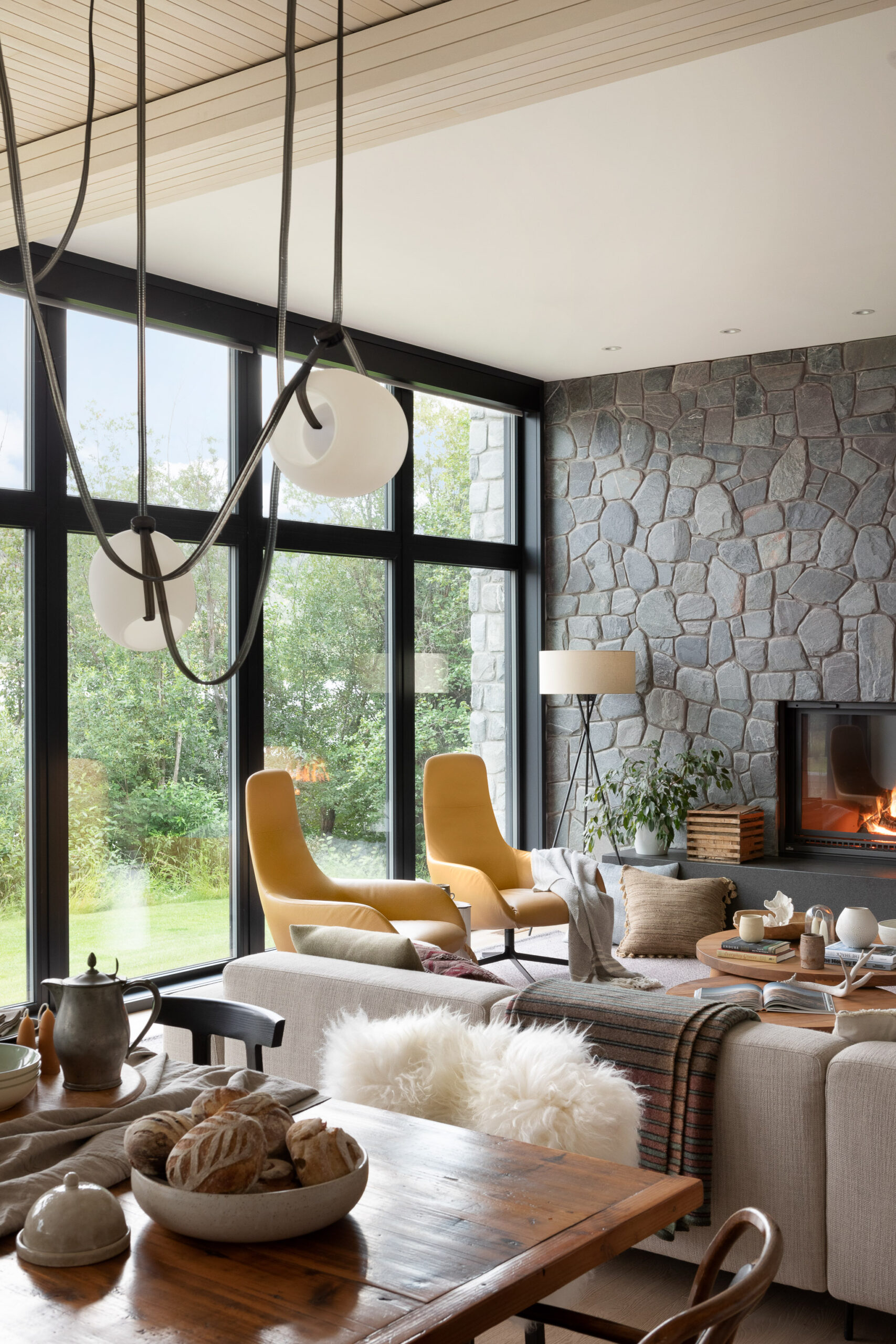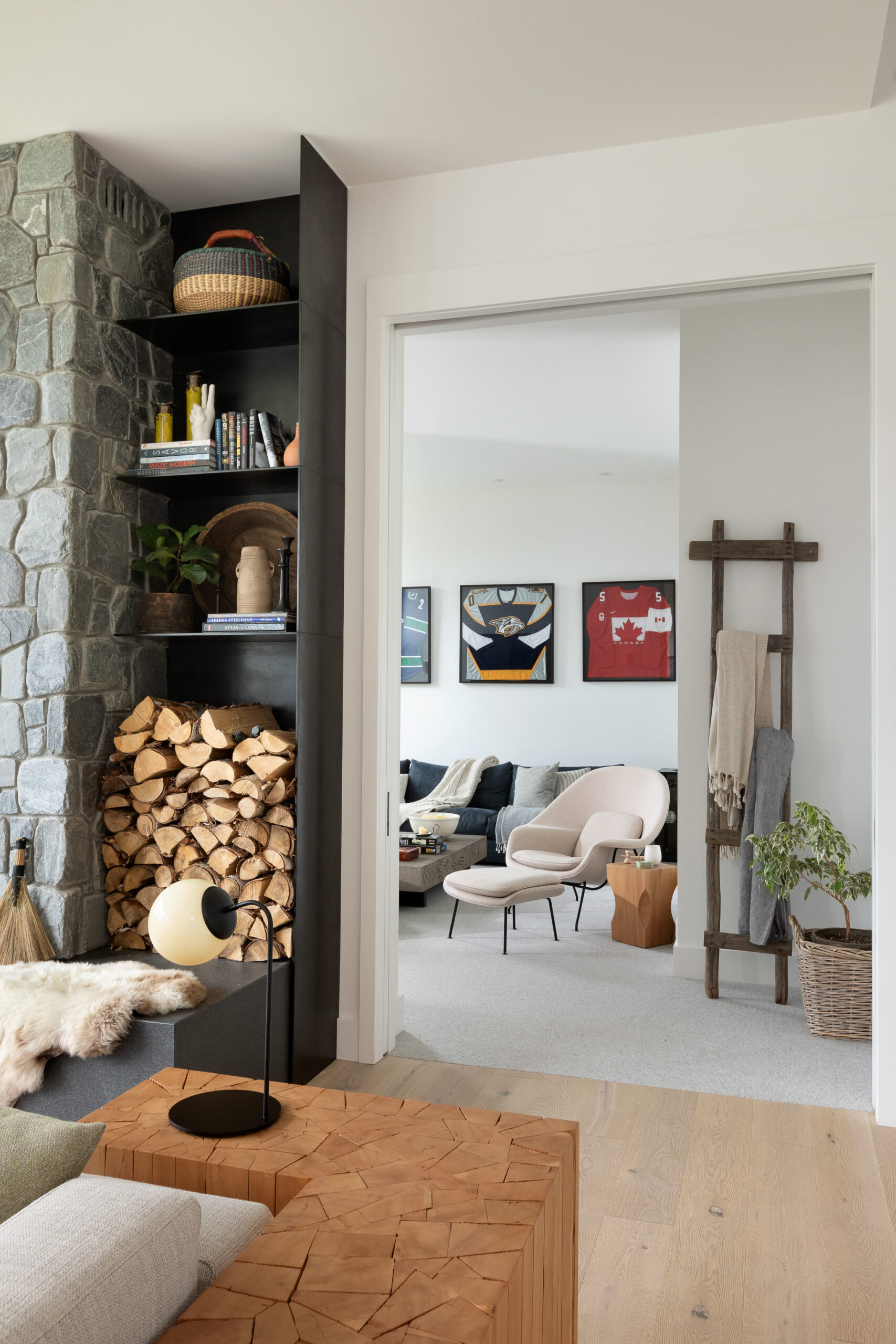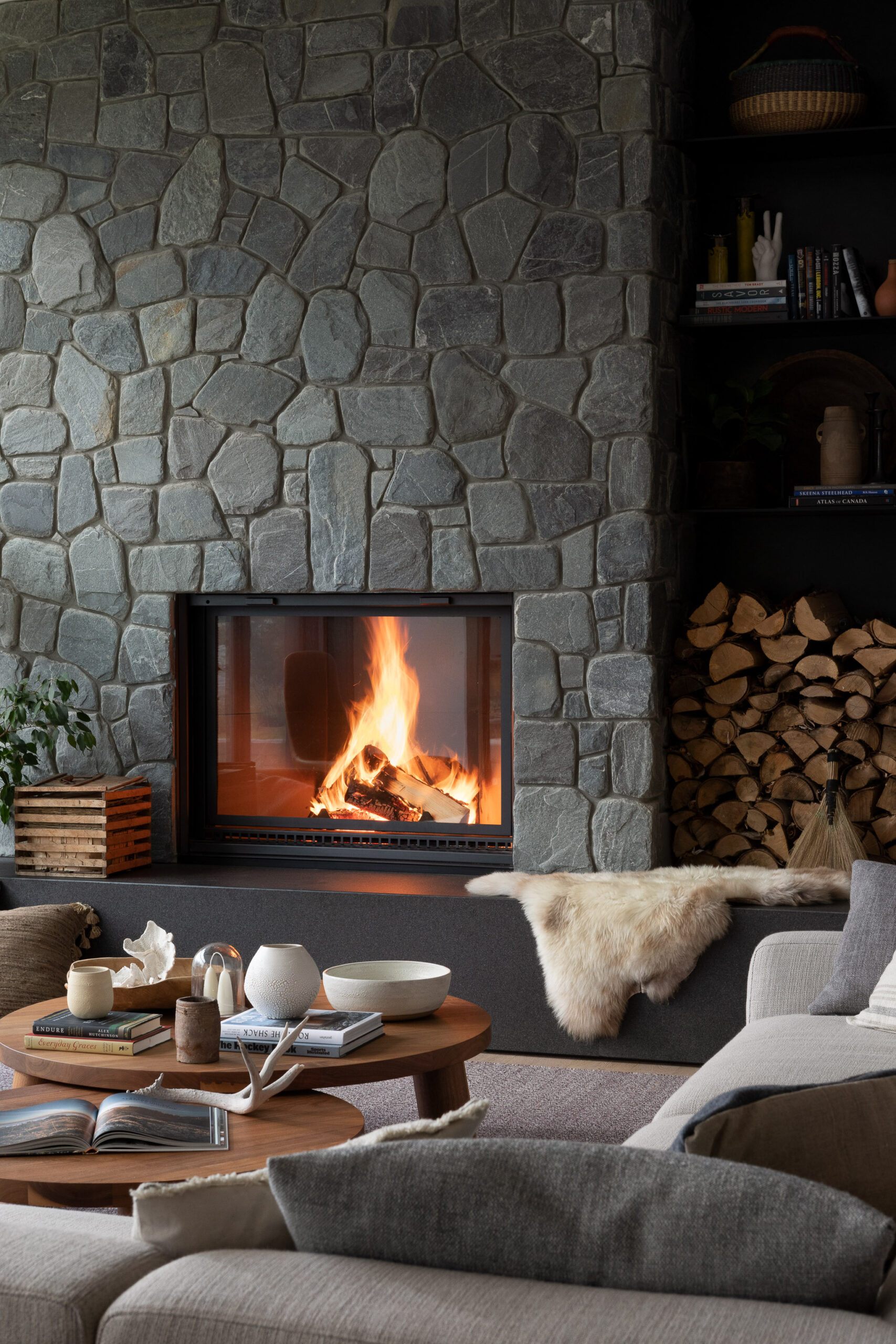 The fluidity of the spaces is one of the key elements of this project.

- AD Italia, 2022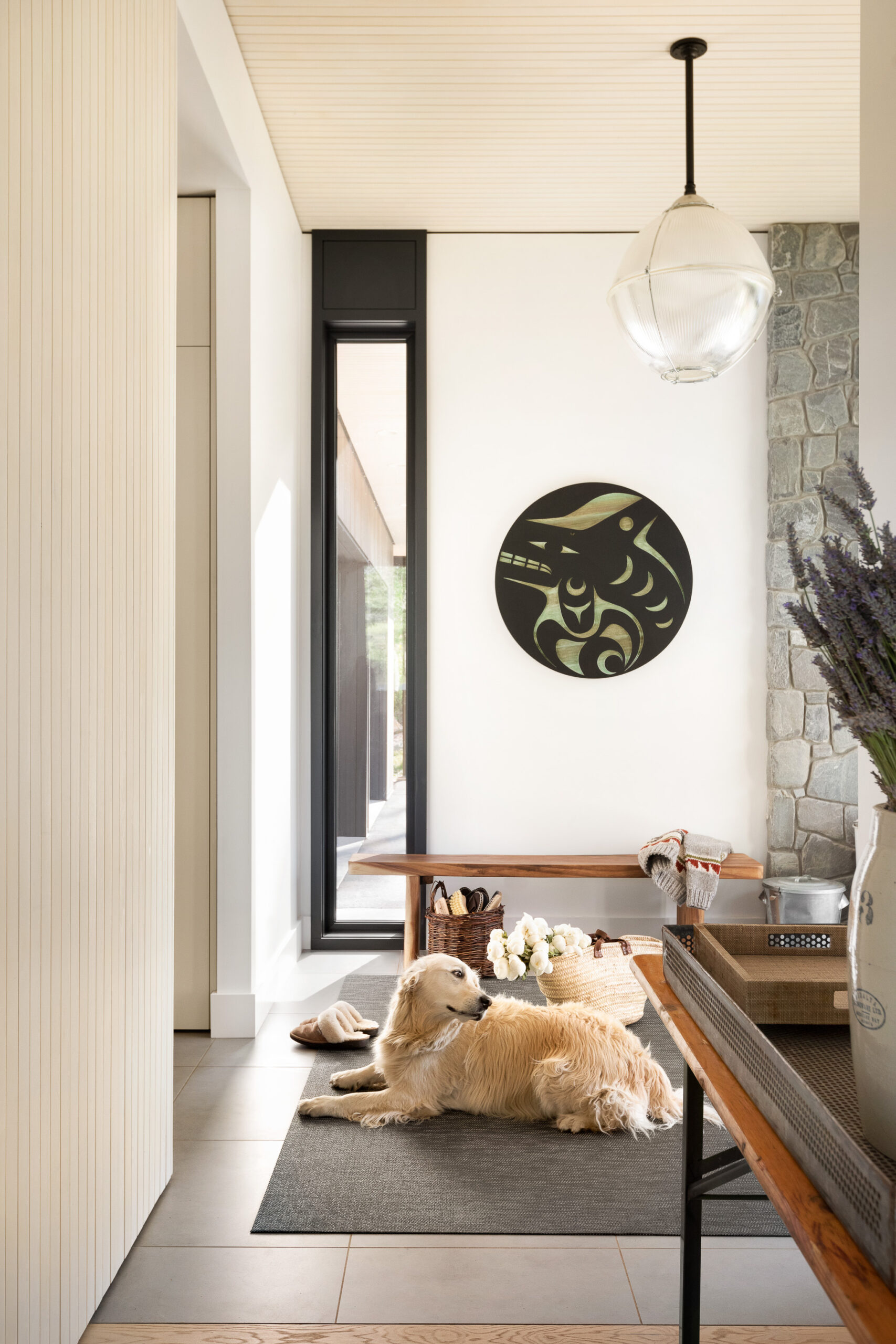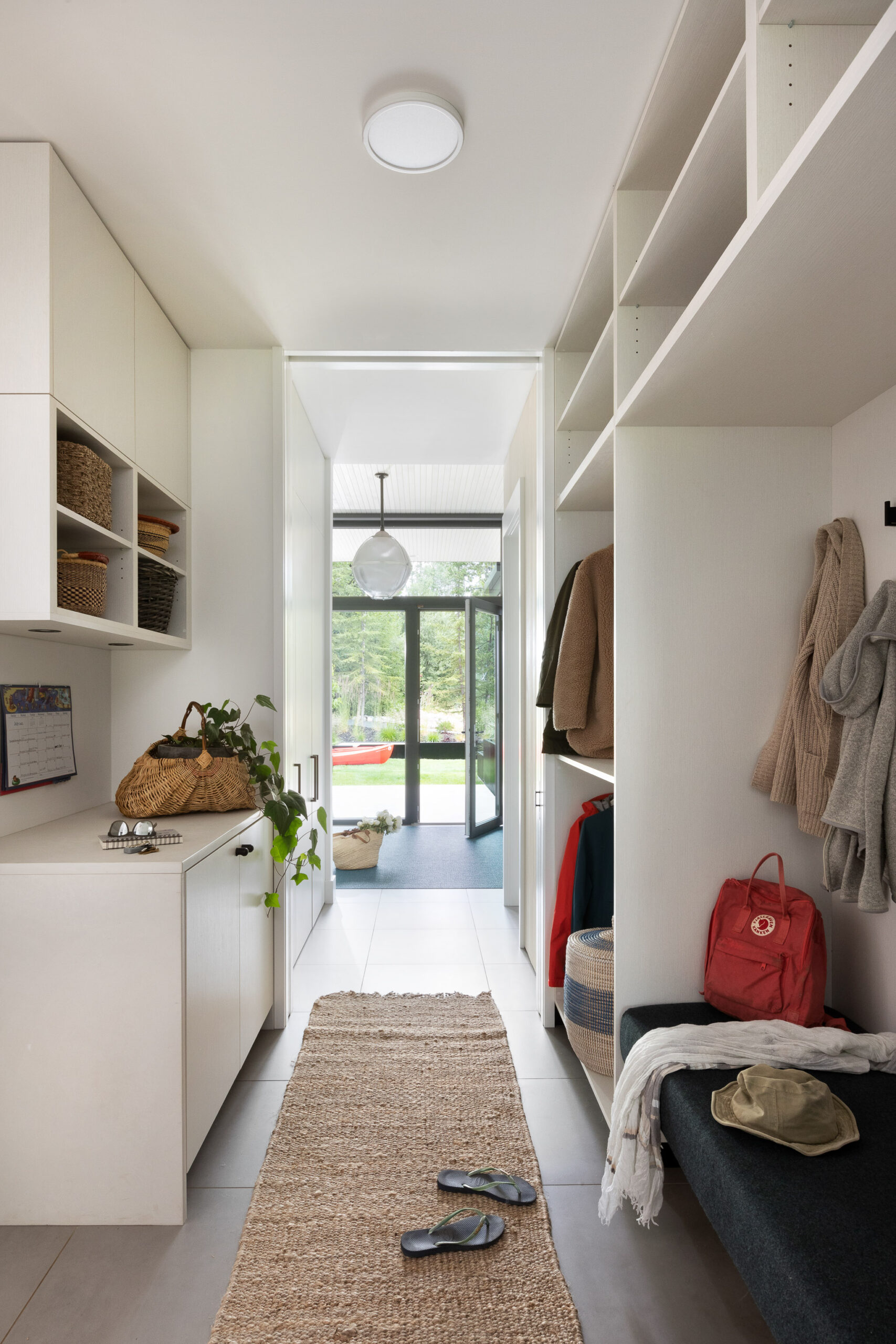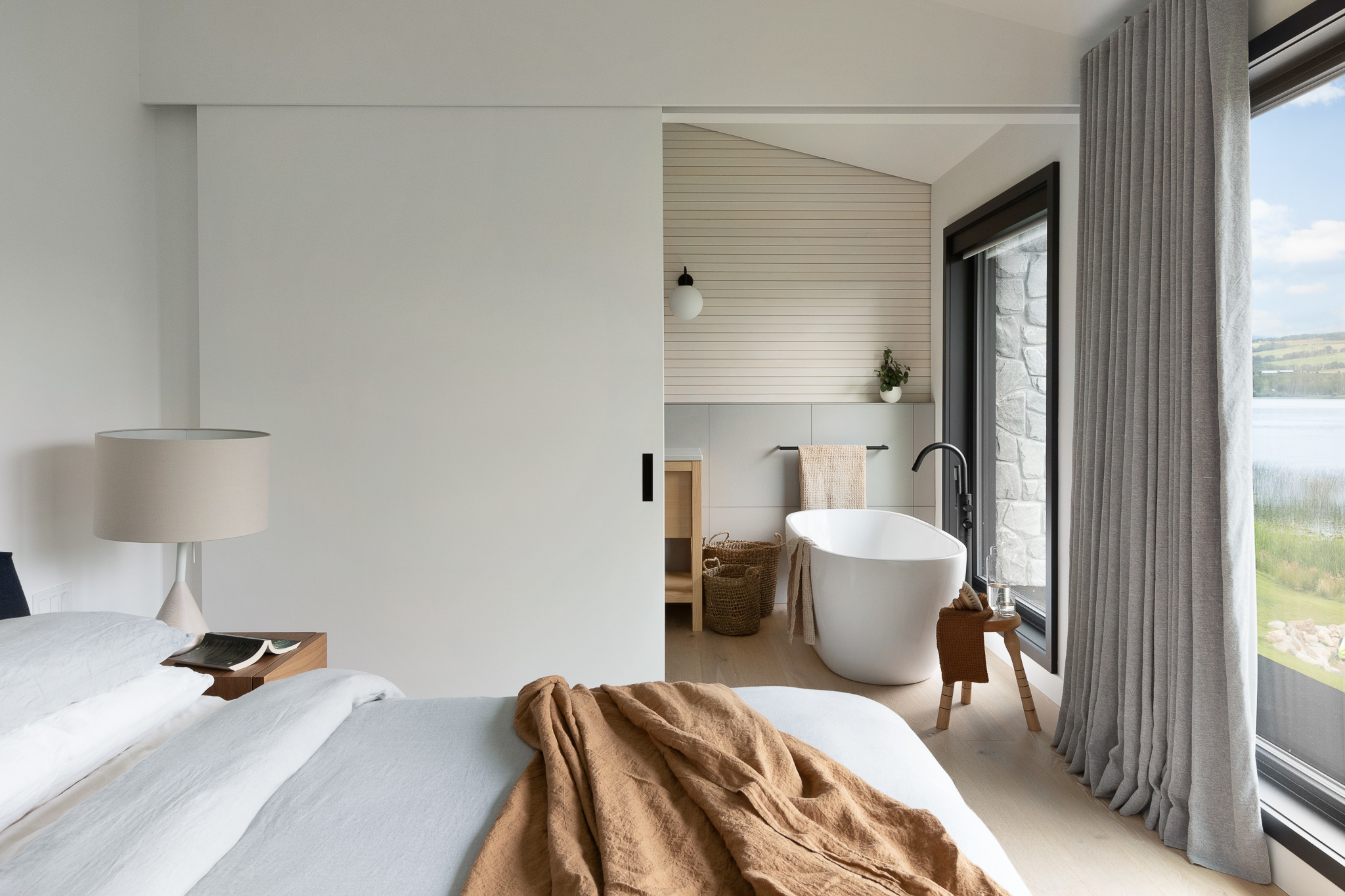 Every room has an incredible view, whether upstairs or downstairs. It's no accident: Falkenberg and Reynolds took the time to do sun studies, watching where the light hits the site so they could place windows to capture it in the most optimal way.

– Western Living, 2022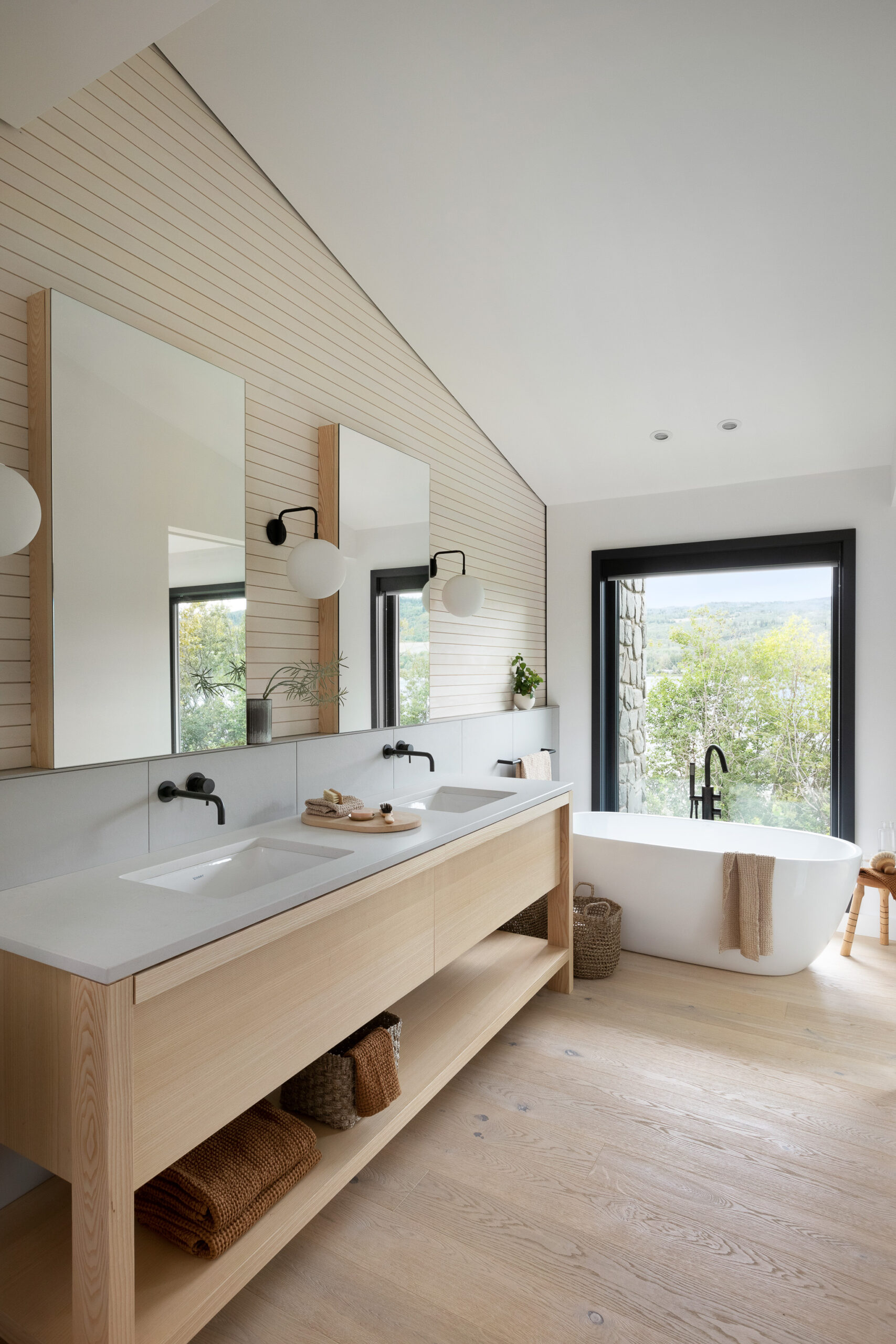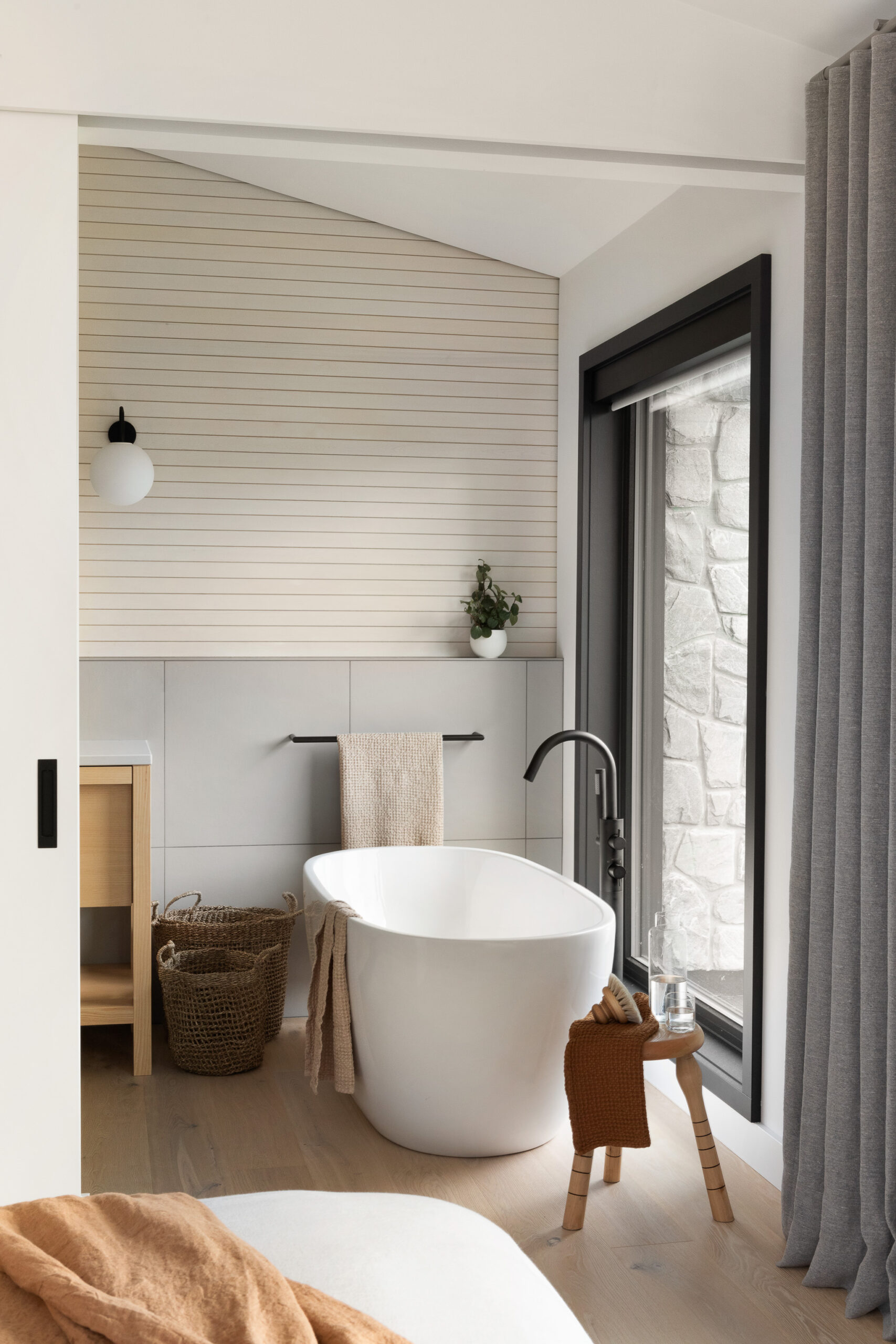 A yellow cedar wall, ash millwork and oak floor add warmth to the primary ensuite while a black window frames views across Tyhee Lake.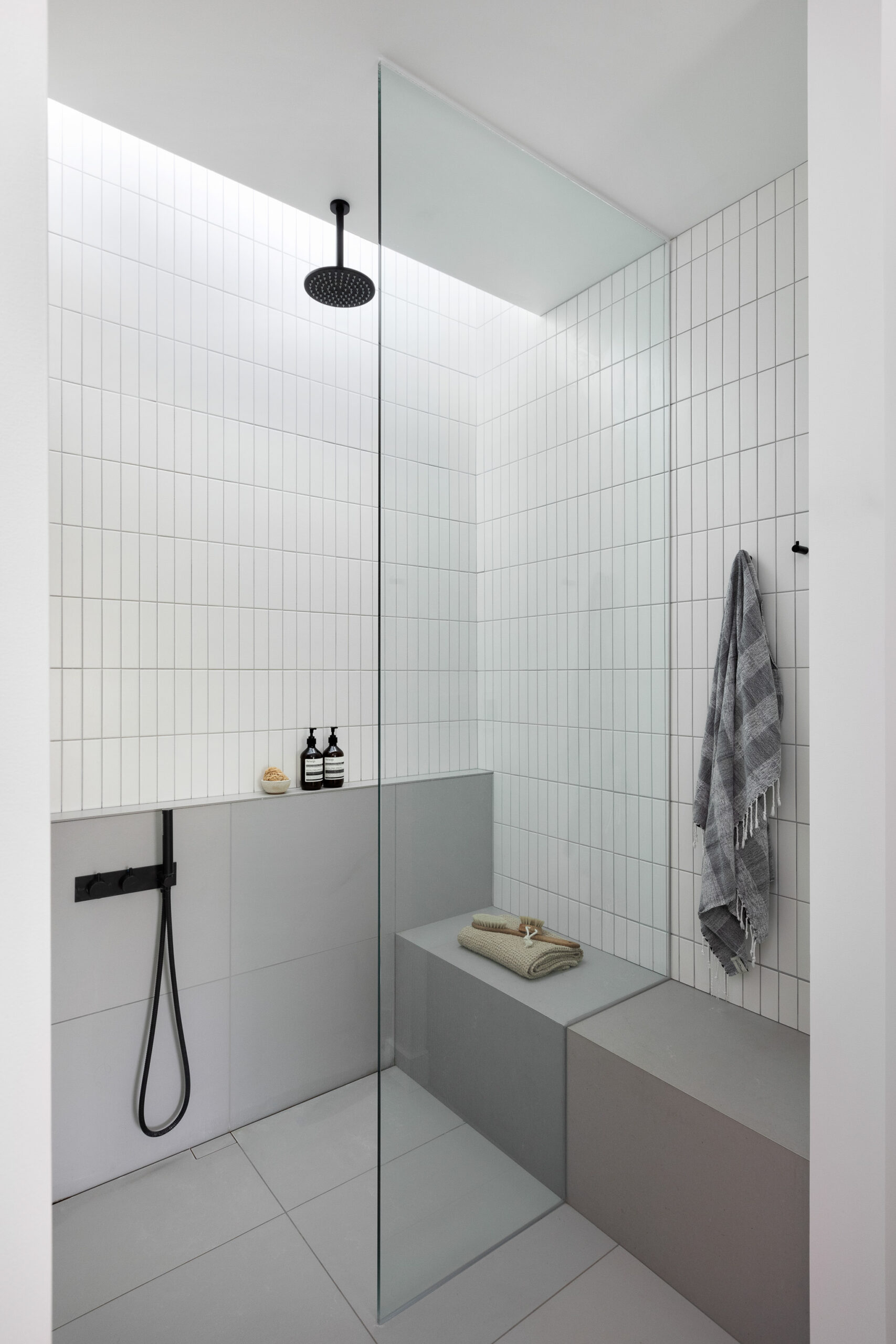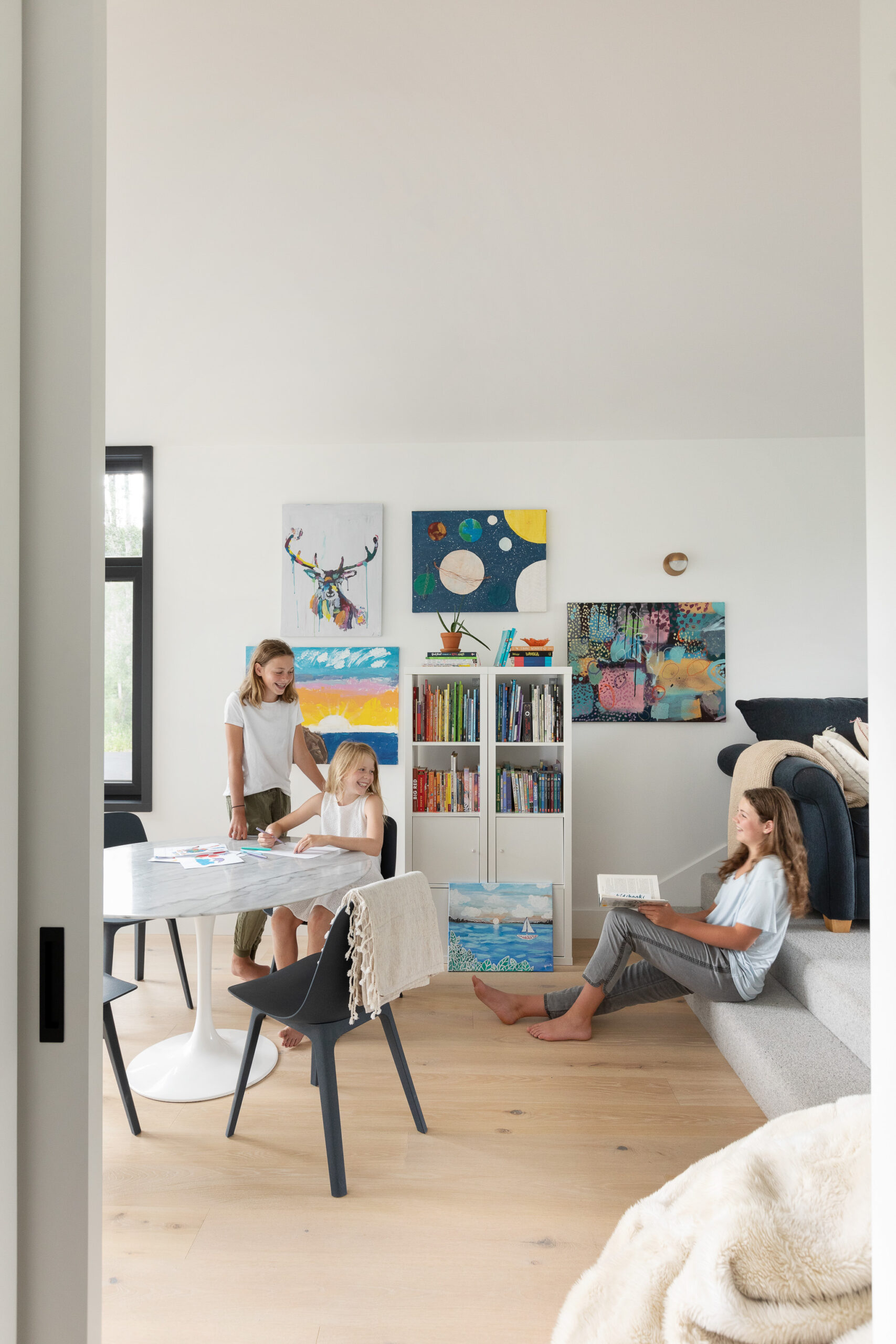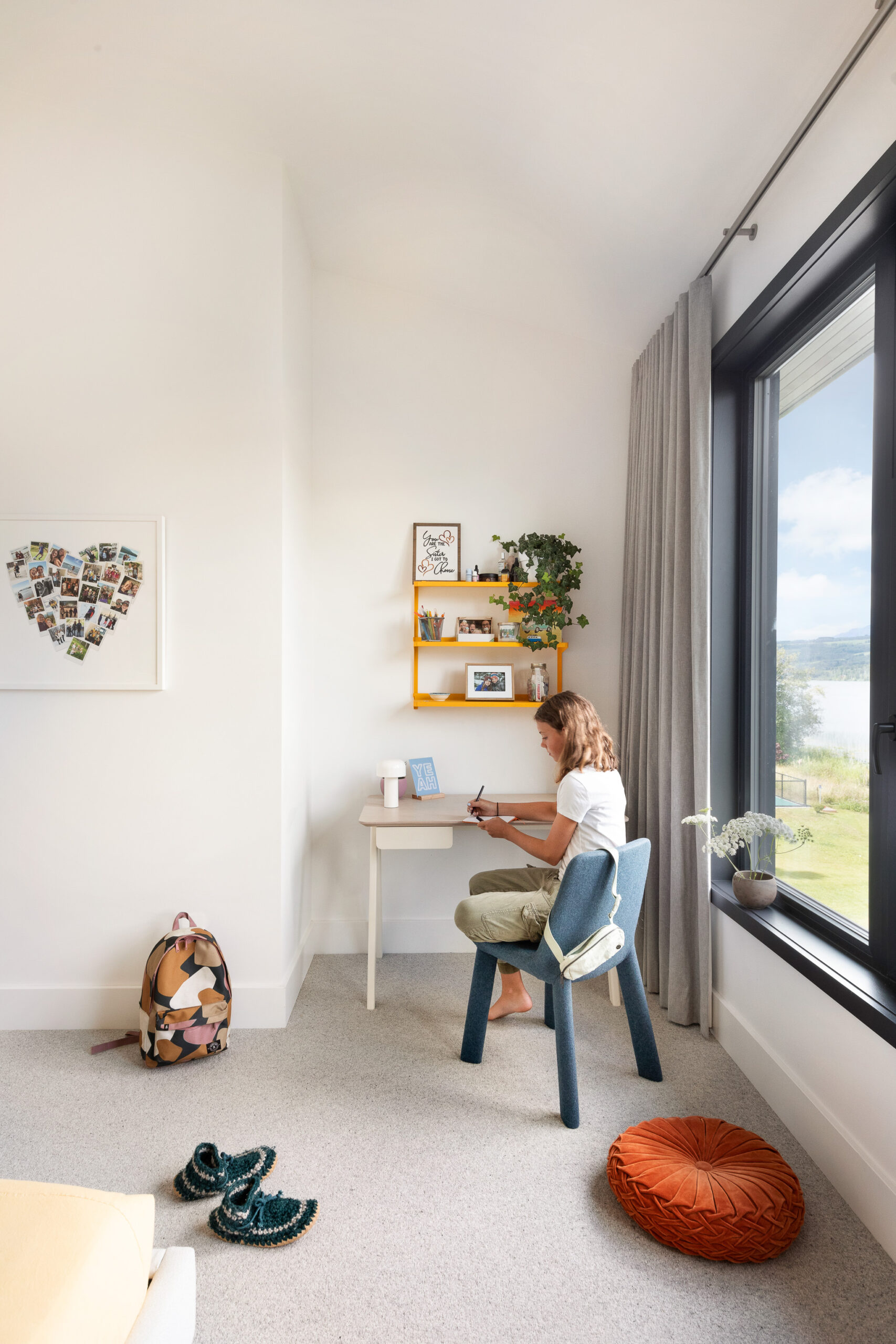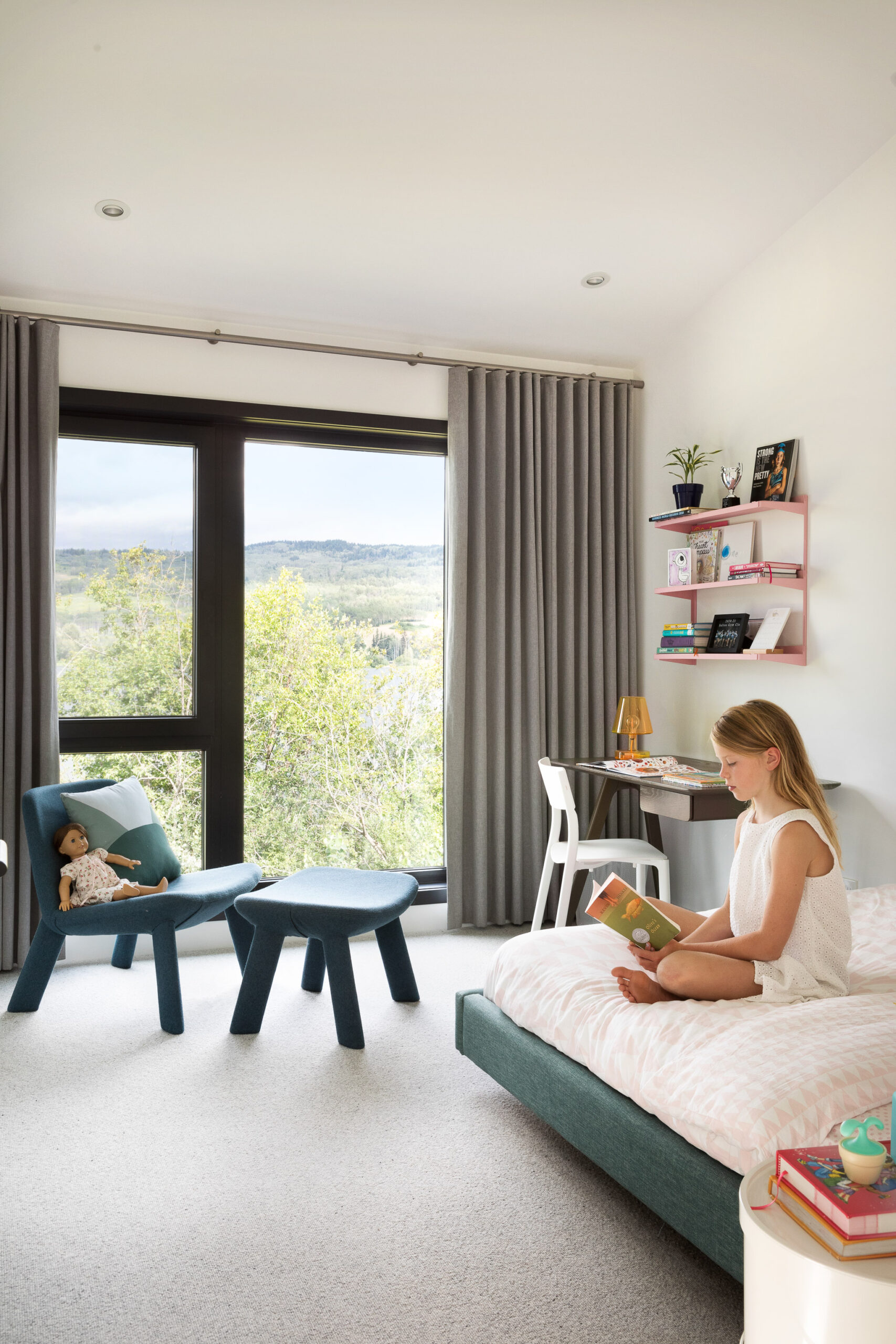 The joint kids bathroom – a response to the client's desire to foster sharing while saving space and materials–features a three-sink vanity and separate water closet and wet room.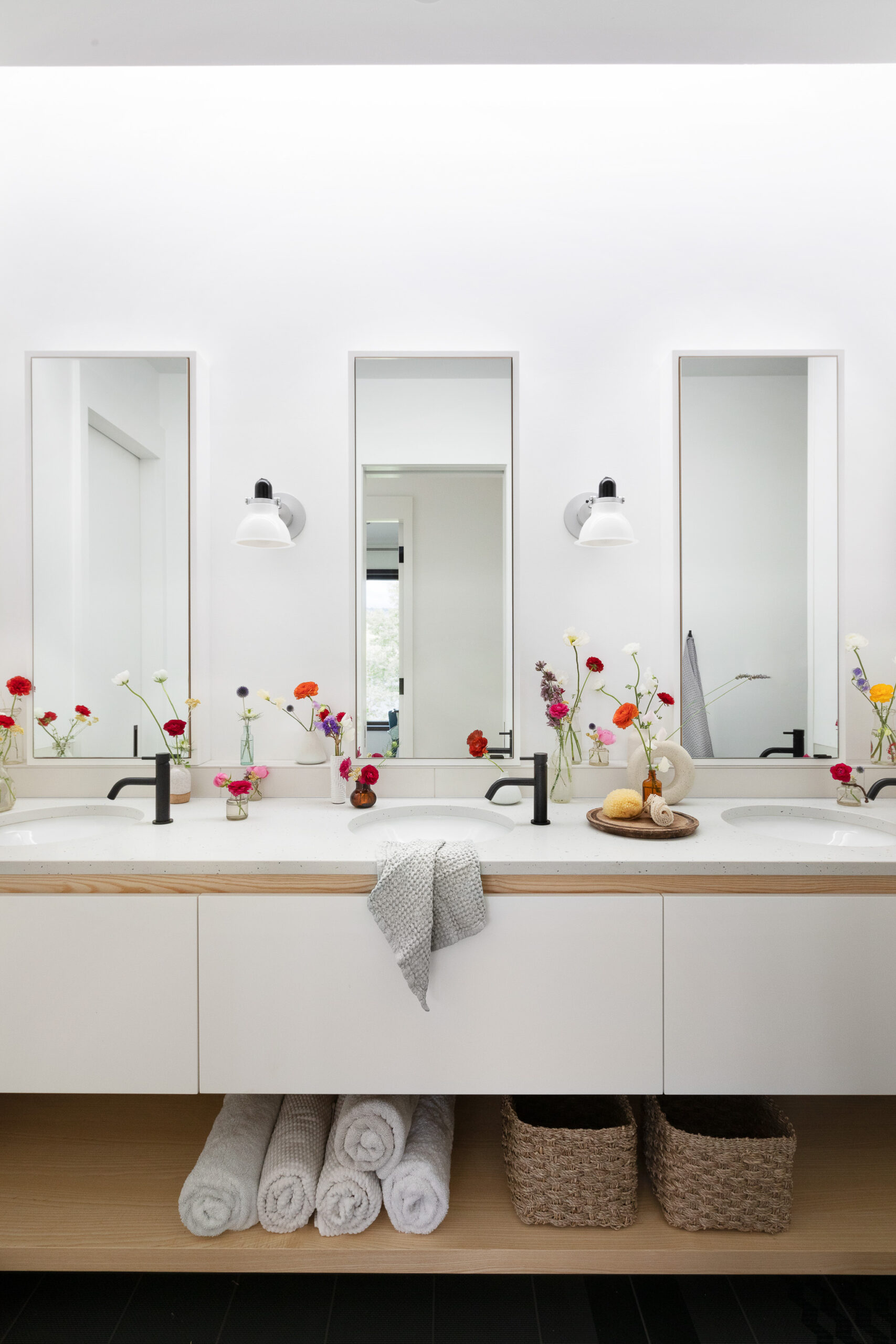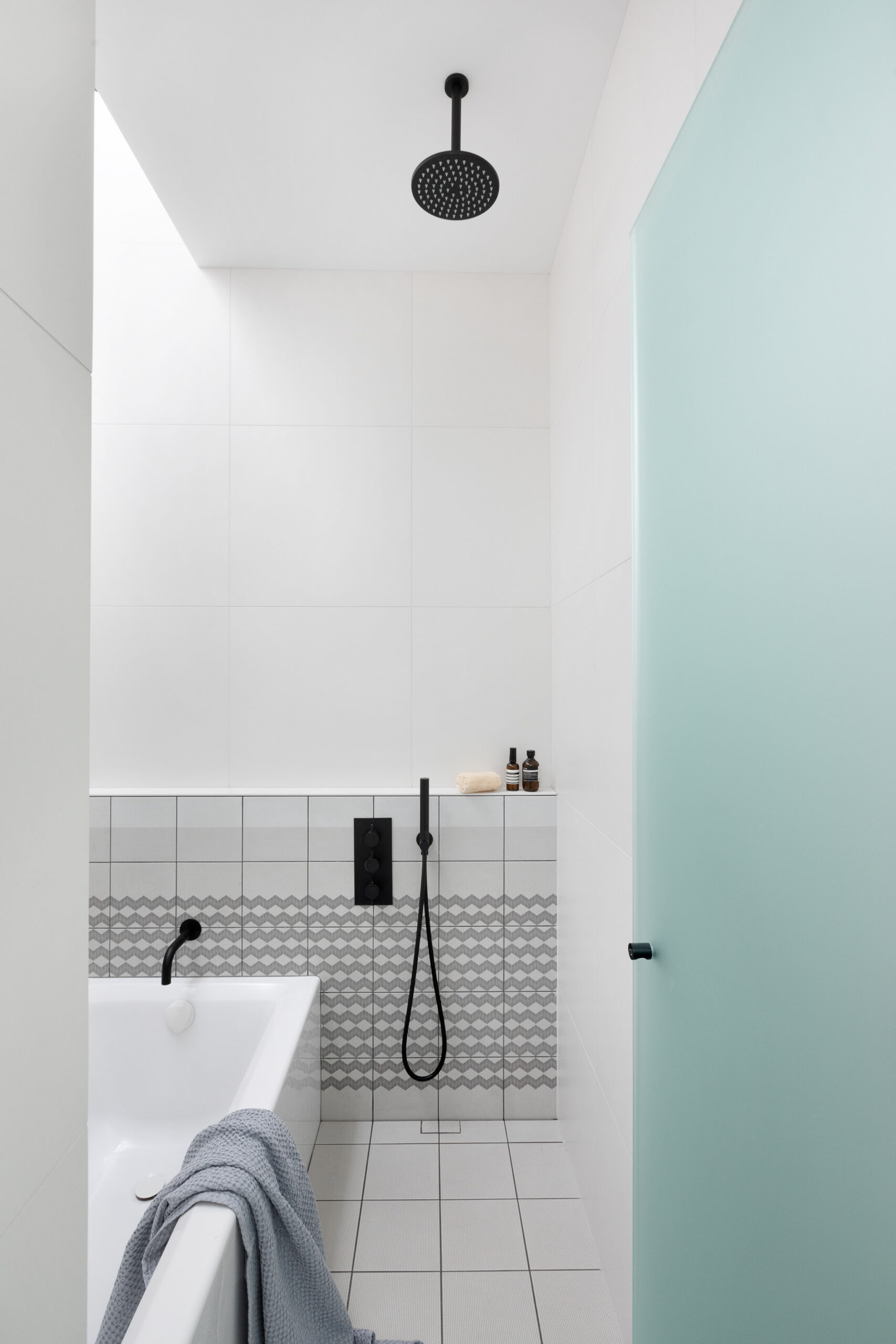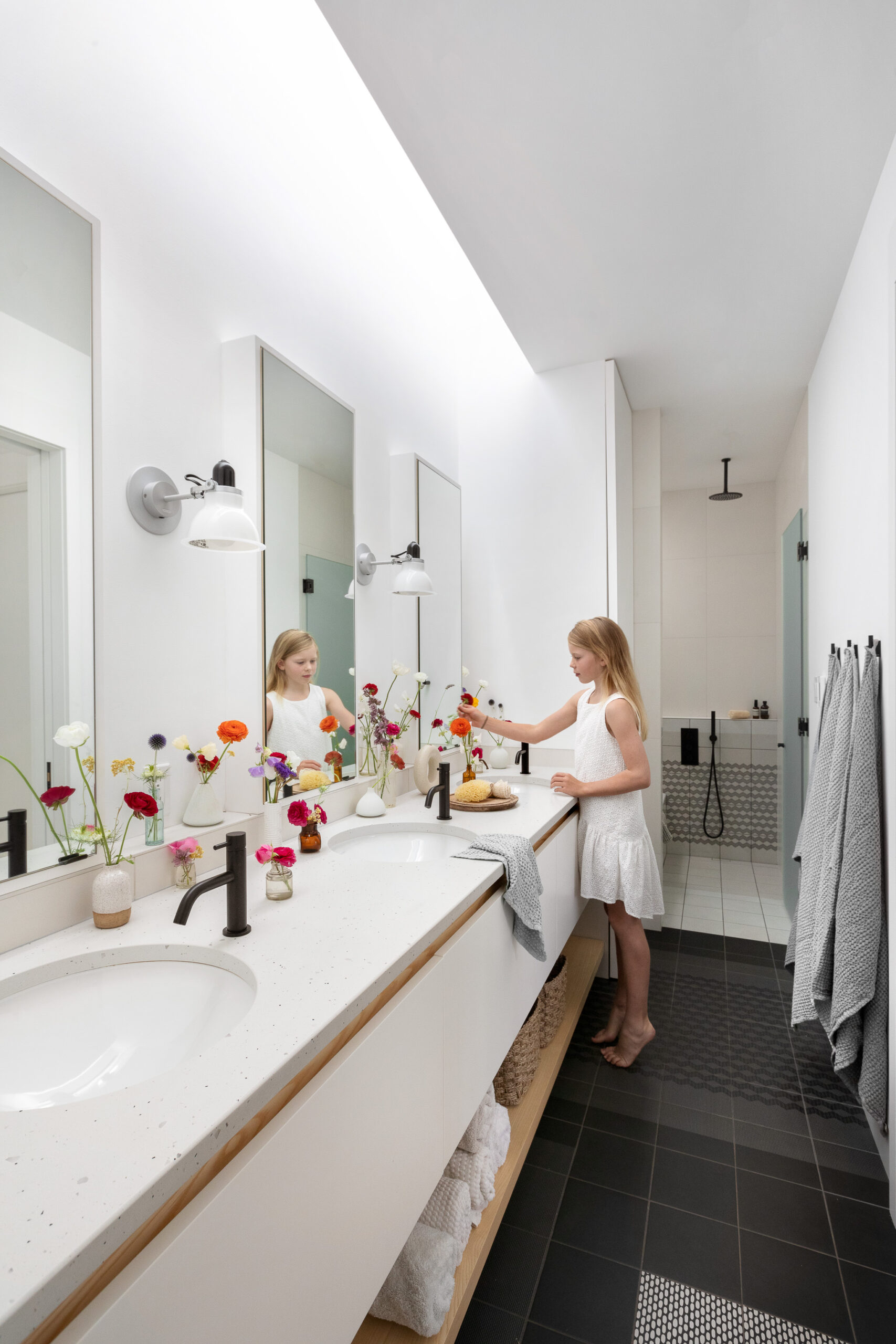 The flow of the house works exactly the way we wanted it to.

- Client, 2022